Talent Acquisition
TA Leadership League Awards 2015: The first among the equals
Take a look at the highlights of the recent TA Leadership League Awards held to distinguish the best talent within the HR fraternity.
The 3rd edition of TA Leadership League: Agile Recruitment – an ecosystem of collaboration - which took place on the 9th December 2015 in Mumbai, provided some refreshing insights into the best recruitment practices that were followed in Indian as well as other global organizations. The event was graced with the presence of 24 acclaimed speakers who enthusiastically shared their industry experience with over 270 delegates. The event was attended by existing TA leaders who shared their challenges and success stories with the aspiring TA leaders present at the event.
People Matters in association with Aon, Talview – Video Interviews, Mancer and IDfy organized the event wherein experts would shed light on several critical questions related to talent acquisition. One of the major highlights of the TA League was the awards ceremony where organizations where crowned for their exceptional talent management processes and strategies. The Award Process Partner for the event was Deloitte.
The category winners for 2015 Talent Acquisition Leadership League Awards are:
Category: Best in Social Hiring
Winner: InMobi
With this company it is all about "Starting-Up Something New". By taking up a new approach to hiring, they not only managed to keep their employees happy, but got the bonus of benefiting the company!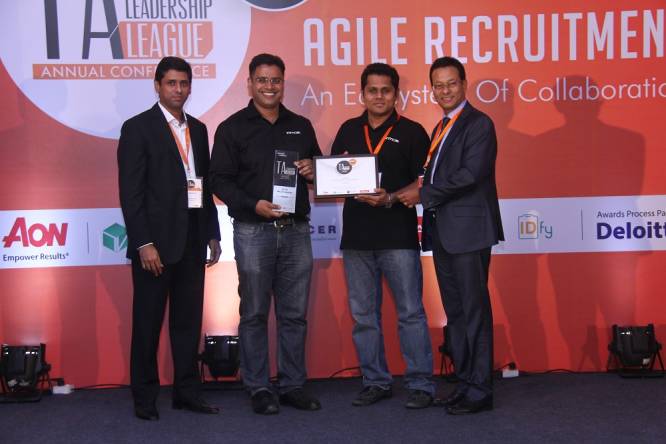 Category: Best in Diversity
Winner: Aegis Limited
With a workforce as diverse and colorful as Aegis, the company's unique EVP is understood by all -- agnostic to culture, language, continents, socio economic strata, or age. And what better than a Sports metaphor, which is understood by one and all – Get, Set, Go!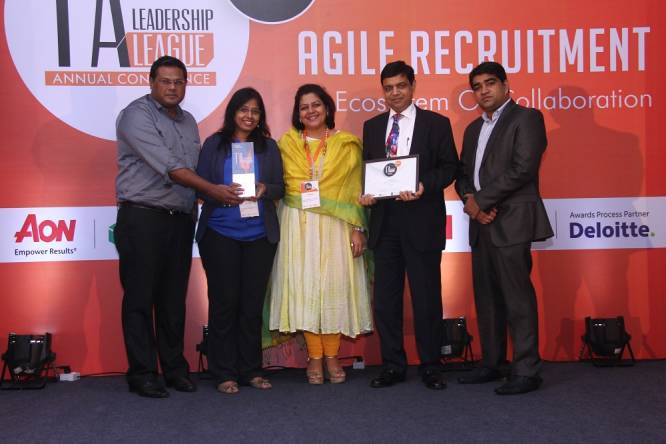 Category: Best in Employer Branding
Winner: InMobi and Hindustan Unilever Limited
HUL's approach to recruiting and nurturing leaders has been built over several decades where each generation of leaders has left a legacy for the future by playing its part in selecting and nurturing the right talent.
Category: Best in Candidate Experience
Winner: Snapdeal
E-commerce sector being an extremely fast paced domain, the challenge for Snapdeal was to quickly rise from "recruiting" to "recruiting experience", without adversely impacting hiring numbers or hiring quality.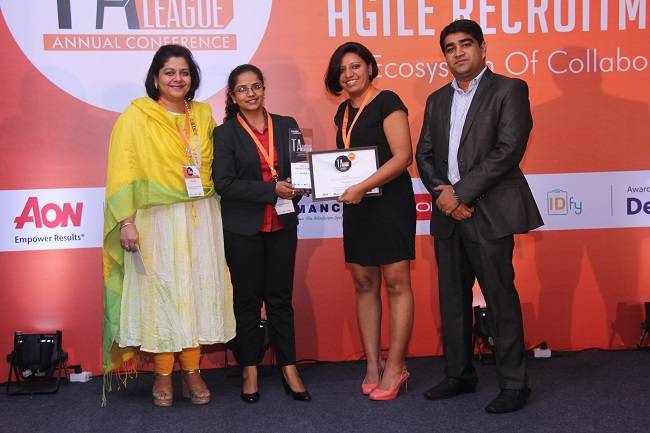 Category: Best in Recruitment Reengineering
Winner: Godrej Industries Ltd & Associated Companies
One of India's most trusted brands, with revenues of $4.1 billion, Godrej enjoys the patronage of 1.1 billion consumers globally across our consumer goods, real estate, appliances, agri and many other businesses.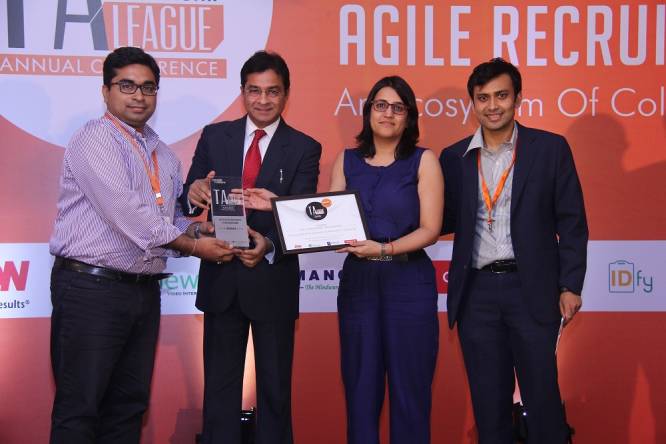 Category: Best in Talent Assessment Methodologies
Winner: Cadila Healthcare Pvt Ltd
At Zydus, we believe many organizations continue with traditional interviewing methods to assess talent. Our belief is people deserve to be evaluated as WHOLE person. We co-created with business and with the help of HAY group our behavioral and technical competency framework.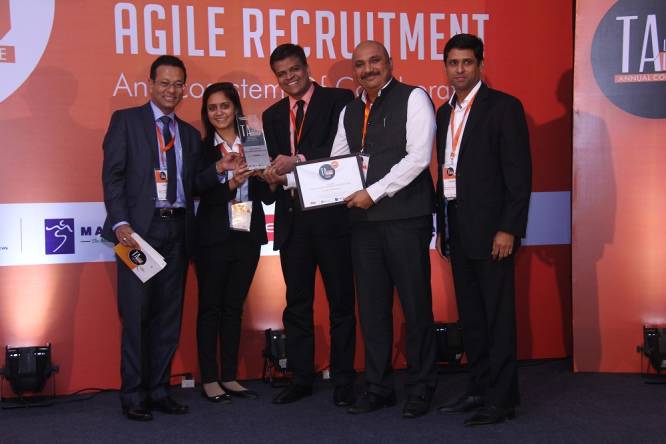 Category: Best in Technology and Talent Analytics
Winner: Ericsson
Ericsson, a 140 year old Swedish ICT organization, has grown to become a world leader in communications technology providing equipment, software and services to enable transformation through mobility.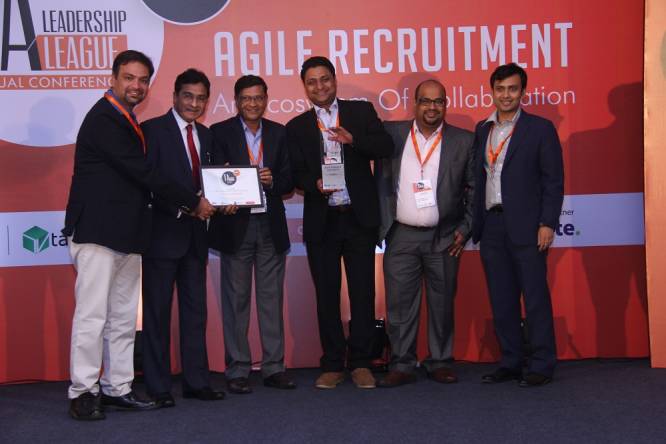 Category: Most Popular:
Winner: MindTree
MindTree takes an agile, collaborative approach to creating customized solutions across the digital value chain. At the same time, our deep expertise in infrastructure and applications management helps optimize IT into a strategic asset.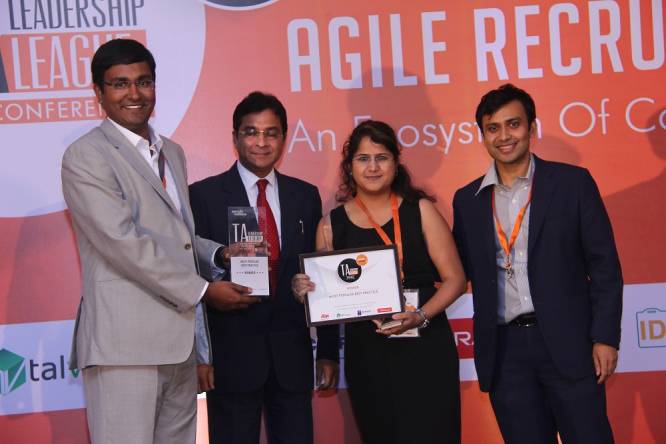 The process: For the TA League Awards, People Matters had received over 132 applications and 7 jury members shortlisted over 21 applications across 7 categories. On 8th December, 2 days prior to the event, the 21 shortisted applicant presented their initiatives to the jury members at the Deloitte office in Mumbai post which the panel unanimously selected the winners . For the special 8th category (Most Popular), the shortlisted 21 applicants presented an elevator pitch to the delegates present at the event. The delegates voted for the best elevator pitch and the most voted applicant won.
The ceremony would not have taken place without the efforts and the support of our esteem jury panel – Seema Nambiar Arora, Senior Director - People Resources at Hardcastle Restaurant's Pvt. Ltd, Prithvi Shergill, Chief Human Resource Officer at HCL Technologies, S V Nathan, Senior Director, Chief Talent Officer at Deloitte, Amit Das, Director-HR at Bennett Coleman & Co. Ltd. (Times of India Group), Kamlesh Dangi, Group Chief People Officer at Religare Enterprises Ltd, Rajesh Padmanabhan, Head HR at Vedanta and Yuvaraj Srivastava, Senior Vice President - Human Resources at MakeMyTrip.com.
Hearty congratulations to the winners!