Talent Acquisition
Talent Acquisition Conference 2023: What's in store for the HR community?
Amid rapid changes in the world of work, networking remains the best way to be on top of your game. Become part of People Matters' Talent Acquisition Conference 2023 and unbox the next wave of breakthroughs changing workplaces!
The ongoing changes in the human resources and people operations landscape are simply incredible! From evolving trends to updated tools, every day we are witnessing reforms that are enhancing the way we work. While these developments are capable of taking the HR community to a whole different level, the challenge lies in keeping up with these shifts. 
Be it hiring, the latest solutions, methodologies, or industry knowledge, one can only enjoy the optimum benefit of new resources by being aware of their full potential. That's why it's a good idea to seek continuous education and network with peers, seniors, and experts to get your A-Game on!
People Matters' Talent Acquisition Conference 2023 aims to be much more than just a conference. Here, HR executives and business leaders will learn to forge a new path toward talent management. This will include learning about diversity, inclusion, equity trends, and acquiring tools that will not only enhance their skills but also their employees. A variety of conference topics will offer participants the chance to identify all the ingredients that a hiring manager needs to be considered truly inclusive. Curious to know more? Here's what TAC 2023 has in store for you. 
Experiential learning sessions
Be it a newbie or a seasoned professional, there is always room to learn. Talent Acquisition Conference 2023 is packed with sessions that will help you know about new strategies and think outside the box for your organisation once you return.
For instance, an opening keynote by Analyst, Writer, Author, and Commentator on HR, Talent and WorkTech Trends - Mervyn Dinnen. He will offer his insight on how to improve recruiting processes and introduce efficiencies to design and deliver a talent acquisition strategy that helps your business grow.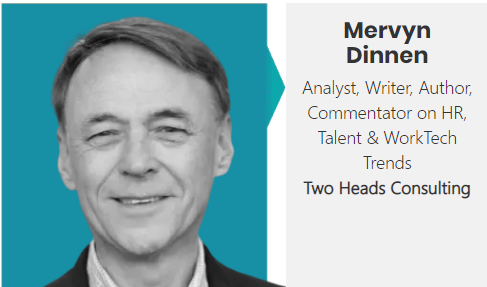 Mervyn will also head an exclusive Masterclass titled Game On: The Winning Skills For TA Leaders. The purpose is to teach leaders the key skills that will help them lead. We also have some great panel discussions and fireside chat sessions that are designed to address the needs of the HR community. Here are some of them: 
Power Panel: Who Owns Talent Acquisition?: Exploring Role Of CHROs & CEOs
Fireside Chat: Organisation As Talent Marketplace: Investing In Career Development
Fireside Chat: Fit To Focus: Talent Assessment Science Evolution
Fireside Chat: The Age Of Informal Hiring: Recruitment For GenZs & Gen Alpha
Power Panel: The Quiet Phenomena
Panel: Hire vs Outsource vs Build: Find The Balance
Panel: The Pursuit Of Purpose: Designing Meaningful Jobs
Fireside Chat: How To Make Your Valuable Employees Stay?
Fireside Chat: Hire For potential vs Hire For Experience
Lastly, don't forget to join us at the Closing Keynote session on - Becoming A Champion: A Journey Of Hits & Misses
TAC 2023 experts: The who's who from Talent Acquisition space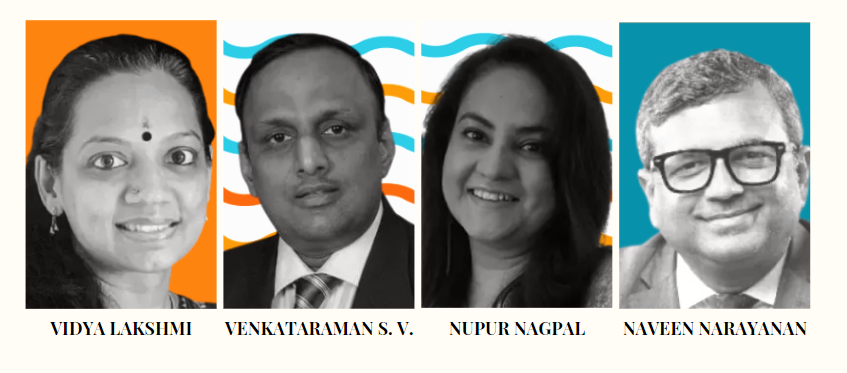 One invaluable aspect of attending People Matters' conferences is the chance to hear from top industry experts on the latest trends in the HR industry. This year, joining us are the experts who are the best that the industry has to offer. Joining us are Mervyn Dinnen, Naveen Narayanan, Vidya Lakshmi, Manmeet Sandhu, Nupur Nagpal, Amanpreet Kaur, Vivek M, Mohan Kumar and several others who will assist you and your organisation with remarkable transformation in recruiting and talent acquisition.
So tag along with us on February 9 at Ritz Carlton, Bengaluru, India, for deep insights into strategic pivots, (re)accelerated hiring, and trends that are here to stay! To register and block your seat, visit our website.