Talent Acquisition
What to do when your recruiter does not respond?
A comical take on what to do when your recruiter does not respond to you. Presenting a tweet that exactly did so and successfully garnered some hilarious response on the subject. Read on the full story
As we all know recruitment process can be highly frantic for all us, especially when we await the recruiter's response. The silence from (we so hope) potential prospective employer could be hysterically jittery. People Matters would like to share with you a hilariously viral tweet that we stumbled upon lately. The Twitter handle namely Inigo Montoya (@LoserKing_) shared interesting tweets on the subject and was successful in garnering some humorous responses on the matter. He comically suggests ways of getting an interview scheduled. Have a look at the interesting tweets and laugh your way through: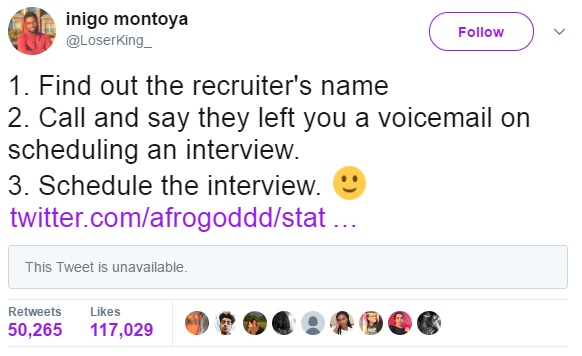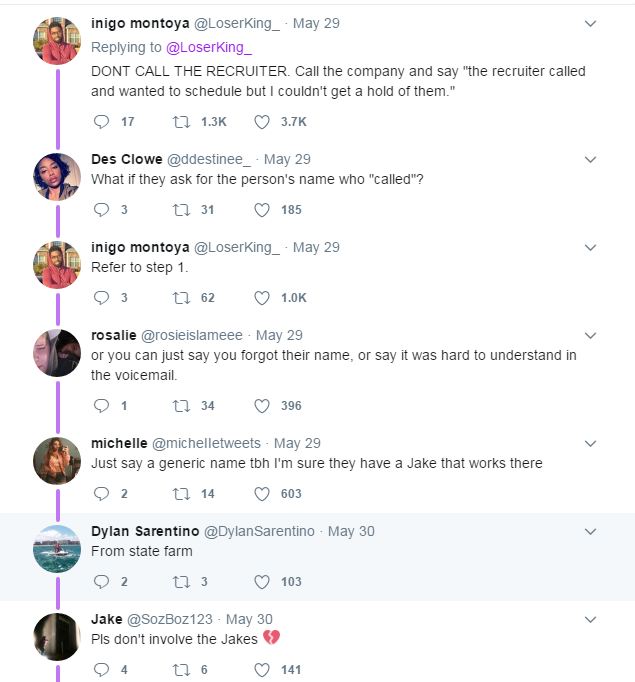 It is a fun take on how desperation of getting a job can make applicants get ingenious and land them an interview! Equally hilarious are the responses shared. While many wanted to hire and pay him for his advice, a Twitter user affirmed that her boyfriend followed this advice and that he now works there! What, however, caught our attention was a user who tweeted:
"Am I the only person that calls the next day I apply?"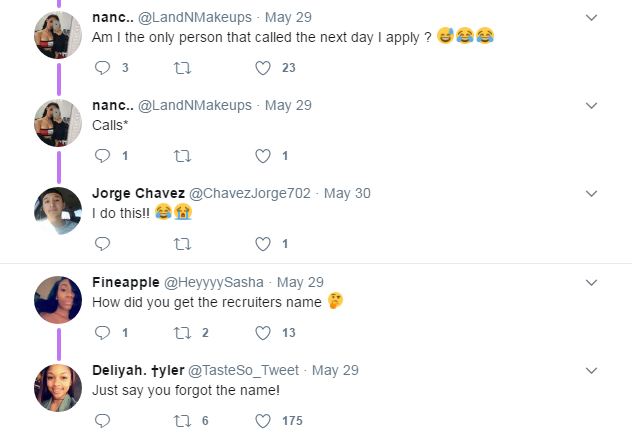 And, isn't it quite right? How many times do you hear from applicants? Some would call you immediately while others would get you at your wits ends with their follow-ups. When then or how do you address their impatience? Do you keep the suspense on by giving formulaic responses like 'we'll get back to you' or do you attempt to strike a chord so that they are at ease and trust you for your word and wait till they are ready with an answer?
While you may be frustrated with a number of calls you might be getting, but you're not alone. On one hand, there's 'Emails are passé; phone them'.
You might disagree saying it is quite informal, but times are changing. Stay in sync with the pulse of job seekers and communicate accordingly. In a survey conducted by LinkedIn, 77 percent of professionals preferred receiving employment news over the phone. And, it does make sense. You will have plenty to relay to them and an email can be sent once you've had a discussion over the phone. This approach reflects a lot about the company culture and affects a candidate's decision to join you over other organizations they may have applied to.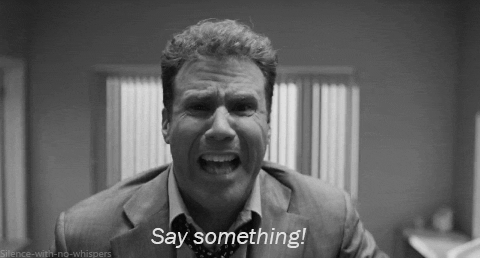 Offer feedback
In the same LinkedIn survey, a whopping 94 percent of talent voted to say they want a post-interview feedback. Only 41 percent said they received a feedback which we think is a low figure and a thing to think about.
Once again, you might say how does a feedback matter, but let's face it: it does. In your recruiting career, you will come across candidates who don' fit the role, but regardless of that start documenting a feedback. When you give them their performance evaluation (strengths and weaknesses) it reflects your genuine concern and the fact that you care for their success, wherever they might go. An outsider's perspective can go a long way in changing their professional lives. Besides, remember that even those who you don't hire have the same amount of power to influence your reputation. So make sure you have a meaningful interaction. When you show that you believe in a two-way exchange of words, your brand reputation automatically fortifies.
What is worth considering is that your objective should be to provide a positive experience for everyone who comes by your office for an interview, right from the beginning till the end. There's no point in pretending you have no role to play except fix an interview or participate in the HR round. You have much to do and for starters, let's say you must true to your species and be human! Don't force candidates to be on tenterhooks, thanks to the silent treatment you intend to give them!
The recruitment process is notoriously multi-layered and demanding. It requires a recruiting manager to follow regulations laid out in hiring policy before communicating the final decision to a candidate about whether they are onboard or not. Now, while it is understandable that life ain't easy for the former and processes can alone throw them off balance, let's also give applicant's a benefit of the doubt and see the world from their eyes.