Talent Management
ESports - A Billion-Pound Industry By 2020
A new career stream - What makes a professional ESports player?
ESports is an organized, competitive computer gaming that involves people playing video games against each other for a prize pool. A game where men and women are diligently hunched over computers with imaginary goodies and machine guns in front of thousands of real people watching and cheering for them. It can be staged in front of a live audience and millions more online.
ESports viewership has grown drastically over the years generating more revenue that can provide funding and endorsements to professional players. In fact, the growth of the ESports generated $493m (£400m) in revenue in 2016, with a global audience of about 320 million people. "It has the potential to become one of the top five sports in the world," said Peter Warman of ESports analysts Newzoo.
The future of ESports is reflected in Asia by the recent news of its inclusion in the Asian Games 2022. The Olympic Council of Asia wants to introduce ESports as the official program in the Asian Games at Hangzhou, China.
The embryonic industry
As the history of ESports continues to unfold, a huge number of brands are entering into this business. Tech and media companies are paying attention to ESports for its growth opportunities. Let's look at some of the prominent brands who are heading towards the dynamism of this industry.
Amazon is advertising for a head of marketing, ESports, research and community for the new European office of Amazon Game Studios, as it aims for a bigger slice of the $100bn (GBP82.4bn) global gaming industry. Alongside products like Amazon Music, Amazon Prime Video, and Kindle, a move into gaming gives the tech company a presence in all the main areas of entertainment media.


The sports brand Adidas announced its first investment into ESports through the sponsorship of French Team Vitality. The partnership will feature the Adidas logo adorned on all of the Vitality jerseys.


The Indian entrepreneur Ronnie Screwvala, heretofore United Television Videos owner, announced that he will invest around $12-$15 million into an ESports league in India. The tournament will be called UCypher, and will have 10 to 12 teams competing in it.
Brazilian soccer legend Ronaldo, together with professional poker player Andre Akkari, bought 50 percent of the Brazilian ESports organization CNB. He is the first major investor from sports category that announced its entry in ESports business.

One can sum up the current ESports industry facts in the given 3 points:
ESports is an embryonic industry with the variety of revenue streams that companies can tap in the coming years.
The dynamism of this market is presently undervalued and has high chances of virtual reality embedding into it.
Brands need to create an appropriate game plan to grow and succeed in this disruptive technology space and even traditional sports franchises have a clear opportunity in this Industry.

A new stream for employment
Parents who used to discourage their kids from gaming are beginning to realize that professional gaming has started to become a viable career. With the efforts from multiple parties: the growing community, continuous effort by developers and the gaming community, investors have plenty of reasons to fund and help watch this industry grow larger.
Skills Required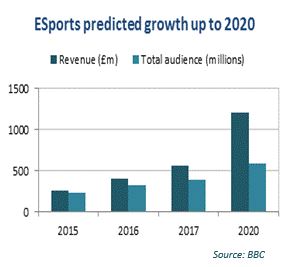 A lot of preparations goes into this sport. One needs to practice 6 -8 hours a day. With tight schedules and daily meetings, it is sometimes more demanding than the schedule of the normal profession working man. The amount of cortisol produced in this sport is equivalent to that of a race-car driver. The ESports players need to achieve up to 400 movements on the keyboard and mouse per minute. Such a level of strain had never been observed in any other sport.
The game's highly competitive nature makes it a subject of a lot of research. As per the gaming industry, the primary skills required for this sport are critical thinking, problem solving and team building acumen. Not only this, individuals need to follow a strong fitness regime to have a healthy mind and spirit.
Let's quickly look at the summarized version of the skill-sets which these players need to develop in this profession.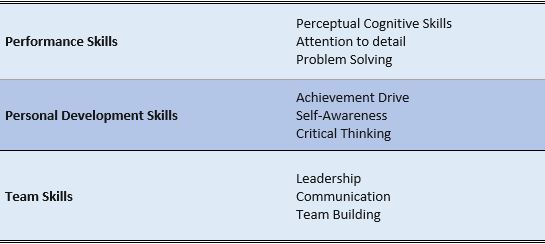 Employment Laws and Governance
The Esport industry is in its nascent stage, and indeed there are some tricky yet critical areas which need to be further looked at in the future without which no organized profession or industry can thrive. Some of them are:
Employment rights and obligations
Remuneration framework
Holidays and working hours
Rules related to secondary employment / secondary income
Safety Net and benefits

For some these games are passively condemned as internet addictions but many tend to glorify this 21st-century game with high level of mastery. Hopefully, the narratives and romance of ESports seemingly may not get lost in translation when one crosses the diaphanous barrier into mainstream audiences. As per BBC's prediction, ESports revenues will reach $696 million this year and will grow to $1.5 billion by 2020 as brand investments will double. North America tops the list on ESports market and audience would love to see the growth of FormulaE ESports around physical races in this segment.
The much sought millennial generation will look forward to a world-class ESports industry which can provide an unparalleled experience for every audience. A solid immediate future with the collision of technology and strategies should give rise to a new career stream altogether. The aim to connect ESports subculture to a mainstream college environment does not look to be farfetched goal. But one needs to closely look into the demands placed on an ESports professional, the kind of training they need, the skill set they need to possess and the way forward for the right governance to make it a full bloom industry. We will have to wait and see how this industry shapes up and further matures.
References:
http://www.bbc.com/sport/39119995
http://www.businessinsider.com/esports-market-growth-ready-for-mainstream-2017-3?IR=T
http://esportindustry.com/2017/01/ginx-esports-tv-announces-esports-series-investement/