Talent Management
Talent Strategy for 2018: Predictions by experts
Take hold of your talent strategy by taking hints from the following trends shared by the industry experts.
The year 2017 was filled with volatility. Breakthrough in technology, rising populism, and nationalism in politics and other socio-economic shifts (Demonetization) contributed significantly to the uncertainties in the environment. These forces not only disrupted the business operations but massively impacted the talent strategies.
People Matters reached out to the industry experts and where they shared the trends businesses should look out for in 2018 to gain momentum in this highly unpredictable and ambiguous environment.

Chaitali Mukherjee, Partner – People & Organisation, PwC India.
People power personified:
Bring your own device will morph into bring your own people - for the right job. The liquid workforce will proceed to grow in an effort for organizations to manage costs, get the best talent for the job and leverage 'just in time' skills.
Personalised employee experience:
Employees will continue to seek purpose in their work, and the organization will attempt to connect with the employee around that goal. Organisations will focus on creating a more individualized approach towards enhancing the employee experience, and the use of technology to achieve this objective will only grow.
Development paradigm redefined:
There will be a focus on developing people within and outside the realm of the organization. This will not only include development at the leader and organization level, but also the development of the external ecosystem that the employee operates in that will allow for the employee to experiment, fail fast and learn in real time.
Learning Intelligence:
Learning intelligence will be the key differentiator when it comes to hiring across levels. Organisations will increasingly focus on hiring employees who have a wide breadth of experiences and skills and will focus on their ability to learn fast and adapt quickly, rather than their subject matter expertise alone.
Managing a multi-dimensional diverse workforce:
Man and machine partnership will continue to evolve as the full-time employee becomes less and less relevant. Also inclusivity, beyond just diversity, will crucial and metrics around inclusivity will take center stage.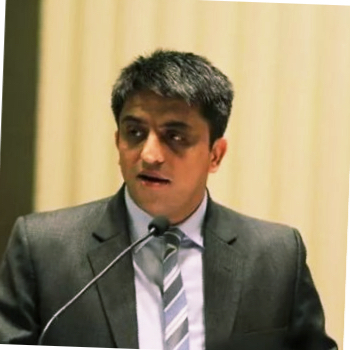 Karan Bhasin, Recognition and Engagement Strategist, O.C. Tanner
Organizations universally are trying to influence greatness, improve the employee experience, and build cultures; employees want to engage with, yet every year brings new changes and challenges. Here are some of the focus areas for HR as we get ready for 2018:
Employees Looking for Purpose:
Employees don't just want a paycheck—they want to feel like they are changing the world.
Wellness outside the office:
Blame it on Millennials, but the need for work/life balance, flexible work arrangements, and improving wellness outside of the office is here to stay and likely to increase. Employees now demand employers to think about the overall wellbeing of their workforce.
Providing opportunities for growth in place of promotions:
Growth = Promotion is not the only solution to retaining or engaging with the employees. Employees need to sense there's an opportunity to grow and advance in their organizations for which they feel proud of and also provides a greater return.
Building organizational agility:
Organizational agility means creating a company culture where employees adjust and adapt smoothly to the changes in the workplace and industry. Companies are searching for ways to make employees agiler and perform their best.