Technology
10 reasons to attend People Matters TechHR India 2022
With three weeks to go, we are excited to welcome you all to Asia's largest HR & Work Tech conference, People Matters TechHR India 2022. Here is why you shouldn't miss it!
People Matters TechHR India 2022 is not just a conference. It is a deep and inclusive holding space where learning, innovation, engagement and connection happen. With our agenda, we will invite you to look at the challenges as opportunities with #FreshEyes. In 2022, People Matters TechHR will bring together Thought Leaders, HR Practitioners, HR Technology Product Leaders, Startups and Investors to build a vibrant community that will redefine the future of work and raises the bar for productivity, innovation and growth.

We give you 10 reasons to attend People Matters TechHR India 2022:
This year's theme, 'Rethink What's Possible' will take you on a journey of curiosity, courage, connections, and discovery.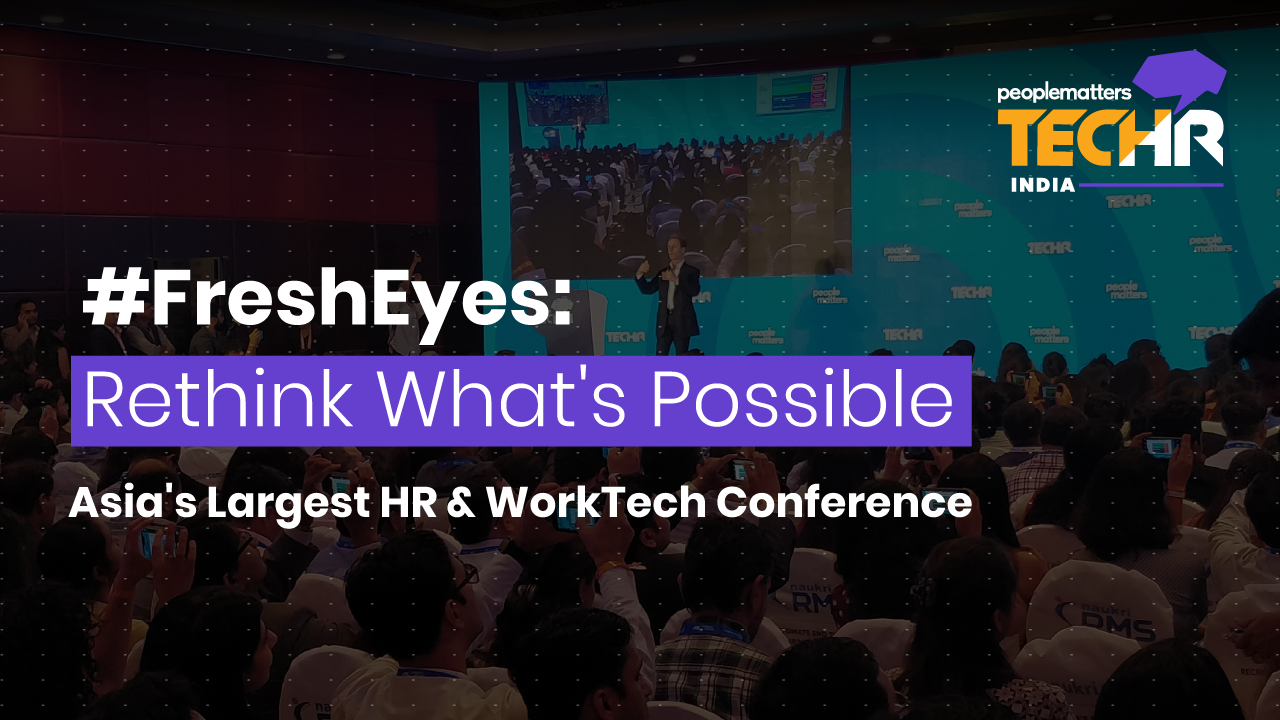 People Matters TechHR isn't just a conference but a great way to broaden your horizons and understand how tech can impact your business, all the while re-energising & rejuvenating with the community. Click here for the complete agenda. 
Unlock your greatest superpower 'Creativity' with Lucky Ali, a pioneering Indian pop legend.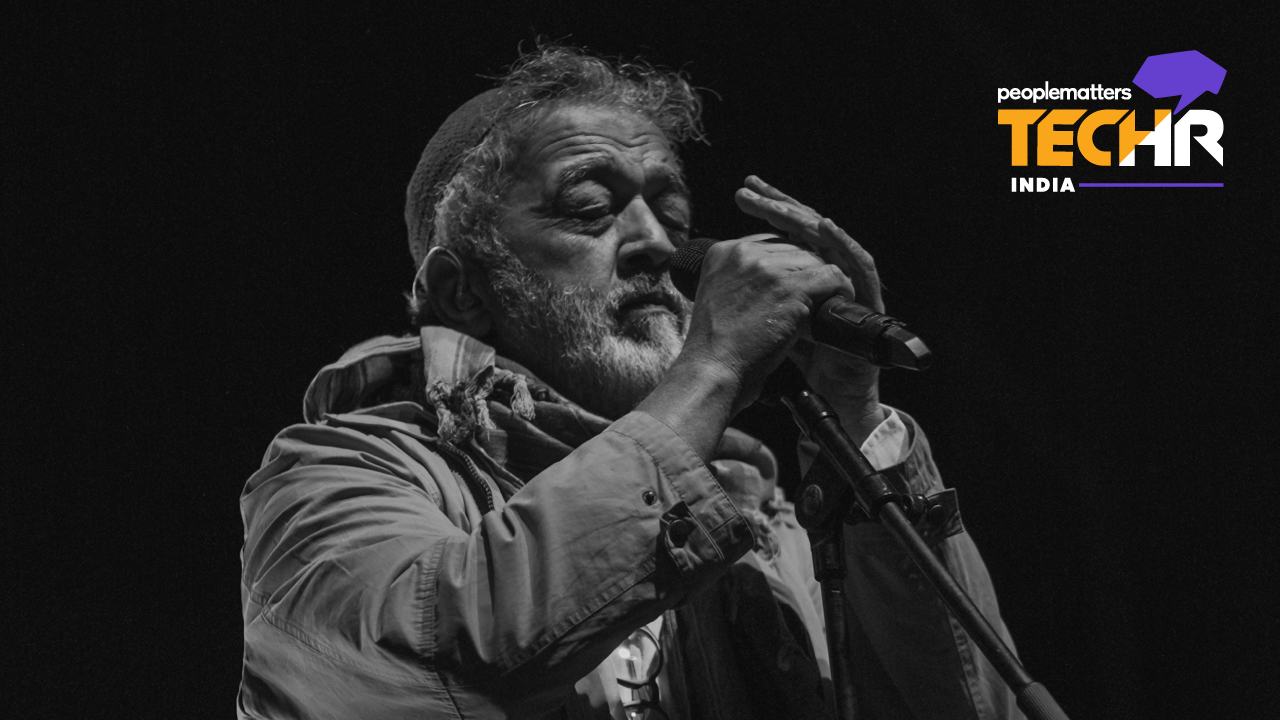 As Maya Angelou beautifully encapsulated in her quote, "You can't use up creativity. The more you use, the more you have," we believe creativity can be your greatest superpower to make progress in life and career? And what better way than to hear it from one of the most celebrated artists of India. In this session, Lucky Ali takes us through a musical journey of life, shares some creativity hacks, and talks about creating a dream career. Also, get a chance to hum the greatest melodies of Lucky Ali in an exclusive concert at People Matters TechHR Night Fest!
Learn from global tech analysts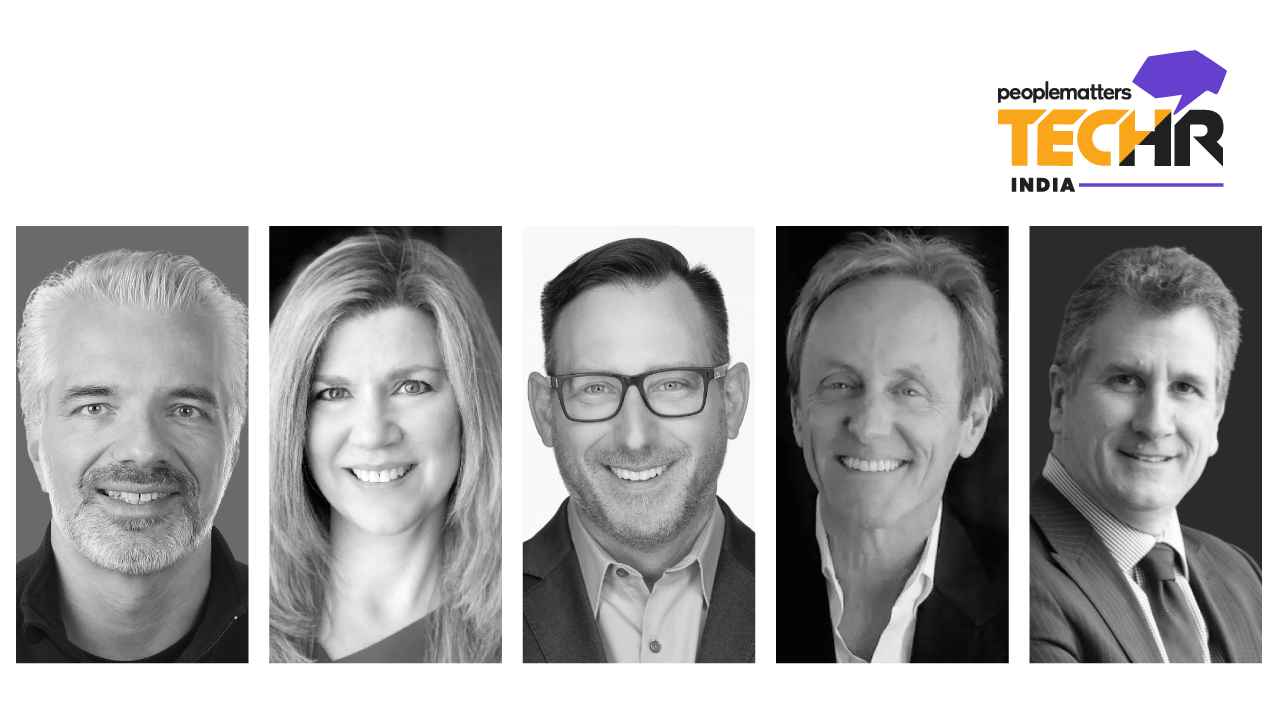 Meet global expert on Next Generation Apps and Human Capital Management, Holger Mueller, VP & Principal Analyst, Constellation Research; Jennifer McClure, Founder & CEO, Unbridled Talent, LLC; Mark Onisk, Chief Content Officer, Skillsoft;  Josh Bersin, Global Industry Analyst and CEO, The Josh Bersin Company and John Hansen, Vice President, HCM Product Management, JAPAC, Oracle, among others. Click here for the complete list of speakers.
Get inspired by global tech entrepreneurs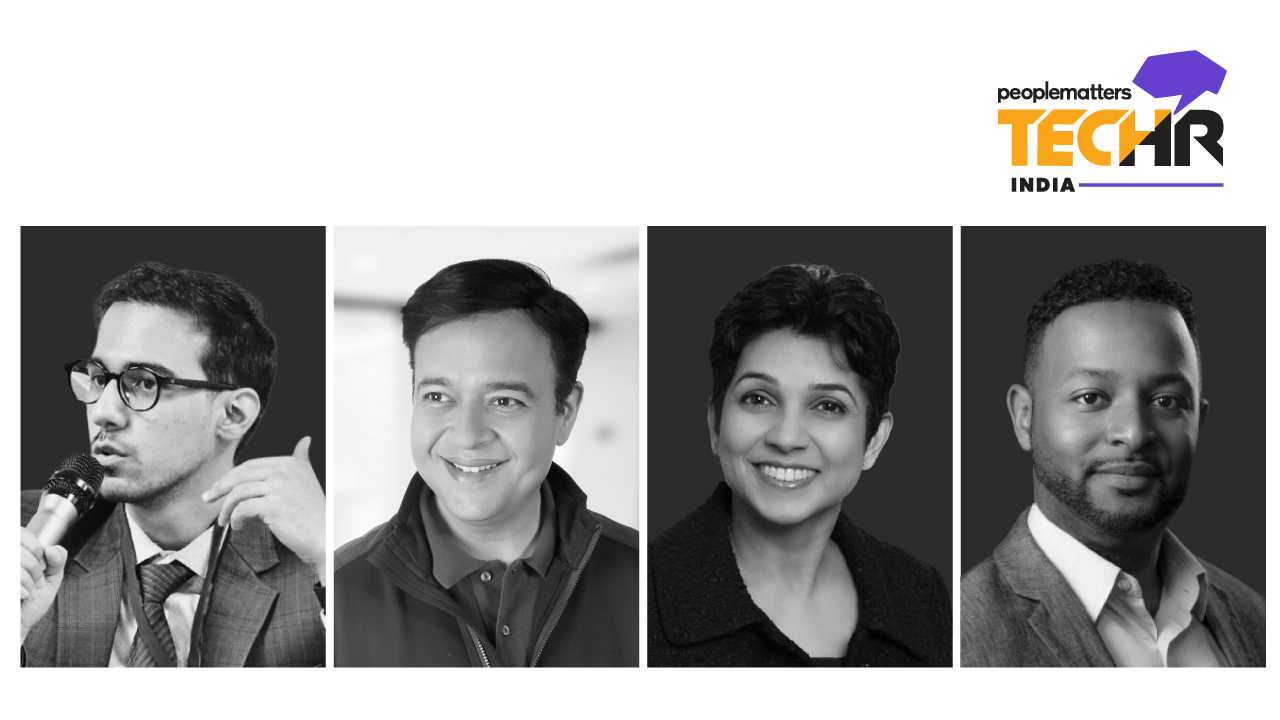 Meet Pratik Gauri, Founder and CEO, 5ire, known as the Creator of the 5th Industrial Revolution; Umang Bedi, Co-founder, VerSe Innovation; Rick Hammell, Founder & CEO, Atlas & author of 'Getting Sh*t Done!: The Millennial CEO,' Kirthiga Reddy, President, Athena SPACs, and many more. Click here for the complete list of speakers. 
Get guidance & strategic context from India's top business leaders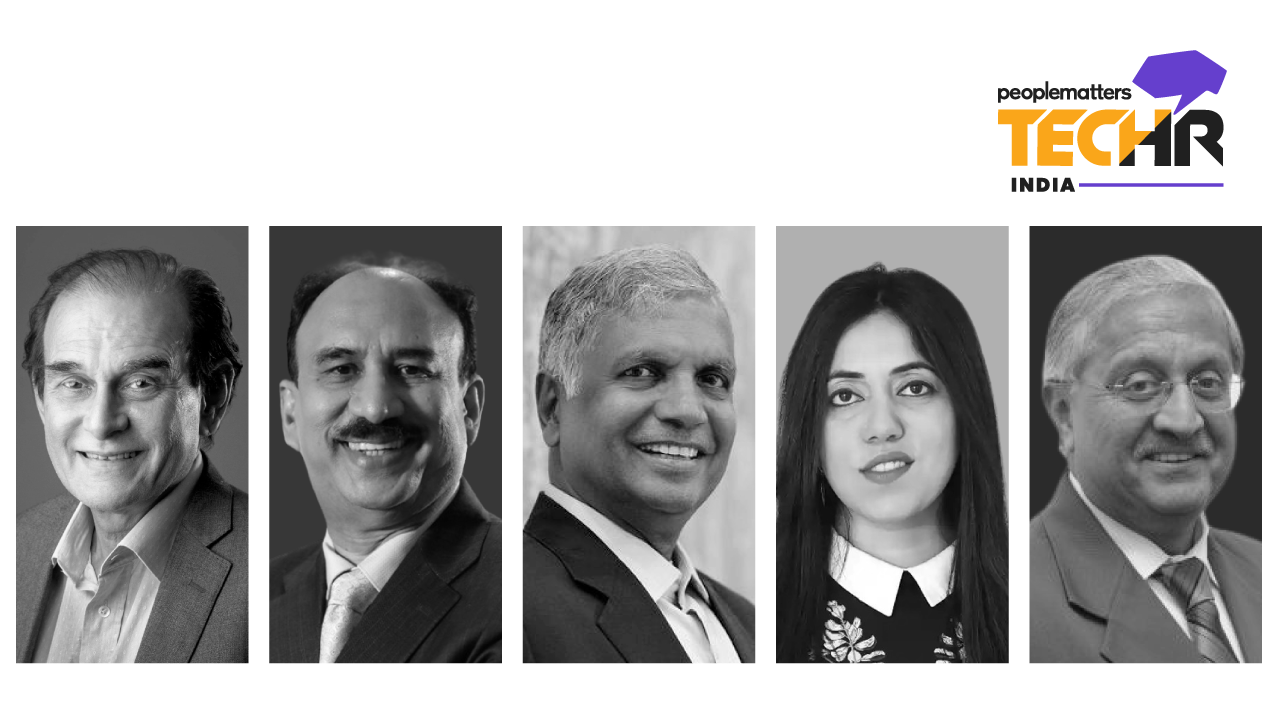 Join Indian entrepreneur, Founder, and Chairman of Fortune India 500 company, Harsh Mariwala, Marico; Dr. Santrupt  Misra, Group Director, Birla Carbon, Director, Chemicals & Director Group HR Aditya Birla Group; Nand Kishore Chaudhary, Social Entrepreneur, Chairman & Managing Director, Jaipur Rugs; Former executive director of Tata Sons, R. Gopalakrishnan, Author and Corporate Advisor, The Mindworks; Sukhleen Aneja, CEO, Beauty & FMCG Brands, The Good Glamm Group. Click here for the complete list of speakers.
Get a broader perspective on critical issues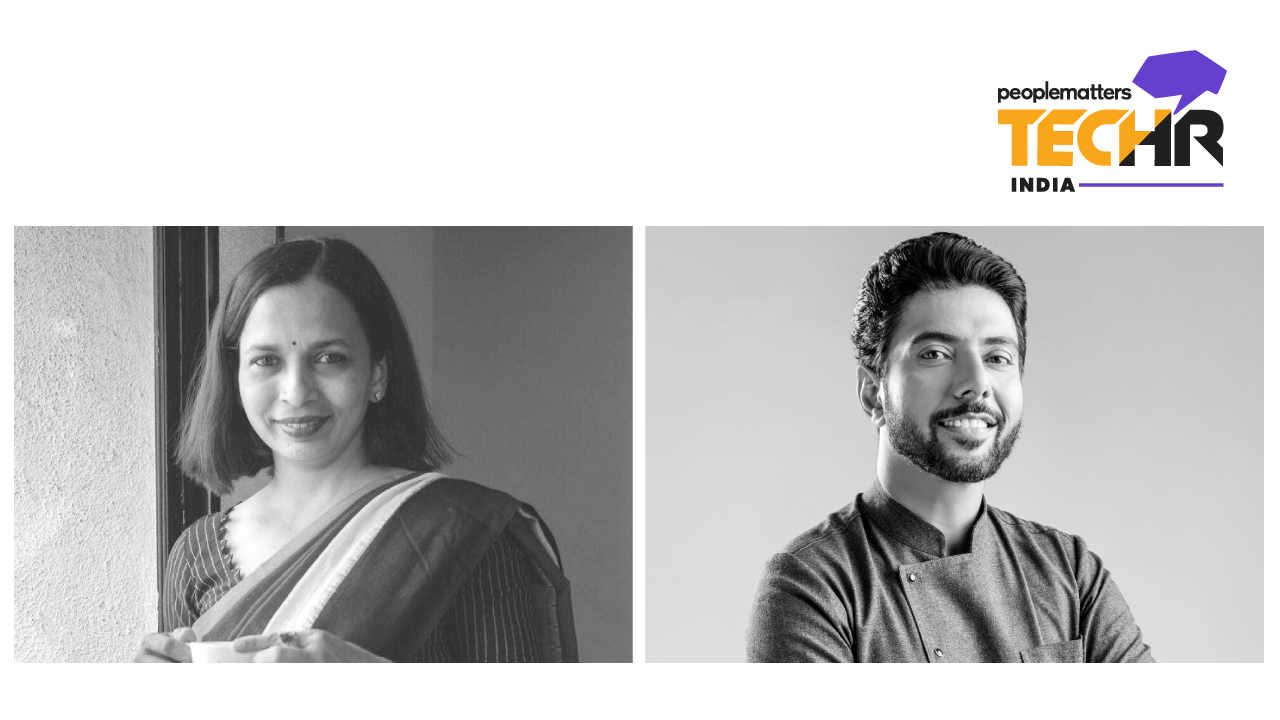 Meet Rujuta Diwekar, celebrity nutritionist, and bestselling author, who will share her insights on un-complicating Health and Wellness At Work. For all those passion-fuelled individuals with dreams, get inspired by Chef Ranveer Brar, Masterchef India Judge, Author & Food Film Producer, and learn from his journey of experimentation and grit on how to build engagement through digital media. 
Join cool and experiential Masterclasses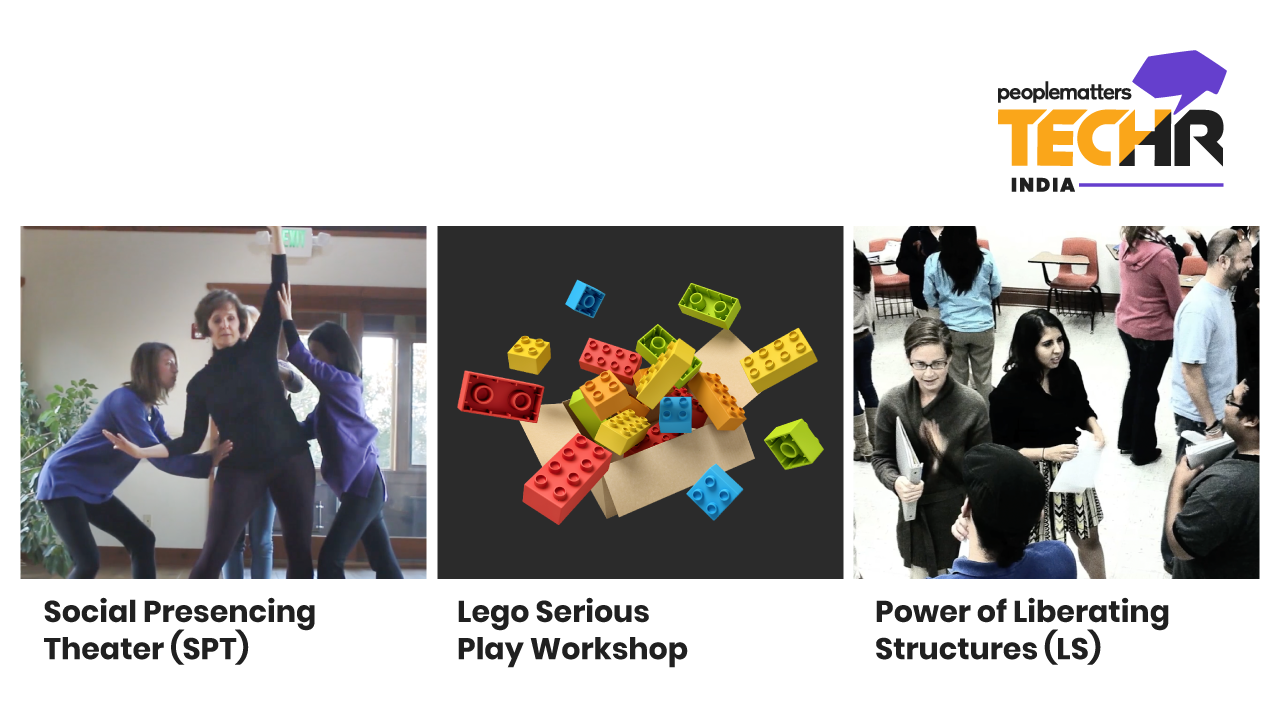 With People Matters Lego Serious Play Workshop at TechHR, get exposed to new approaches that support teams in the process of creative thinking and problem-solving. Experience how Social Presencing Theater (SPT) can help you understand current realities and discover future possibilities. In this workshop, we use our own body postures and movements to dissolve limiting concepts, communicate directly, access intuition, and make visible both current reality, and the deeper – often invisible – leverage points for a profound change. Discover the Power of Liberating Structures (LS) as an alternative way to approach and design how people work together. Click here for the complete agenda 
Meet the who's who in HR & Work Tech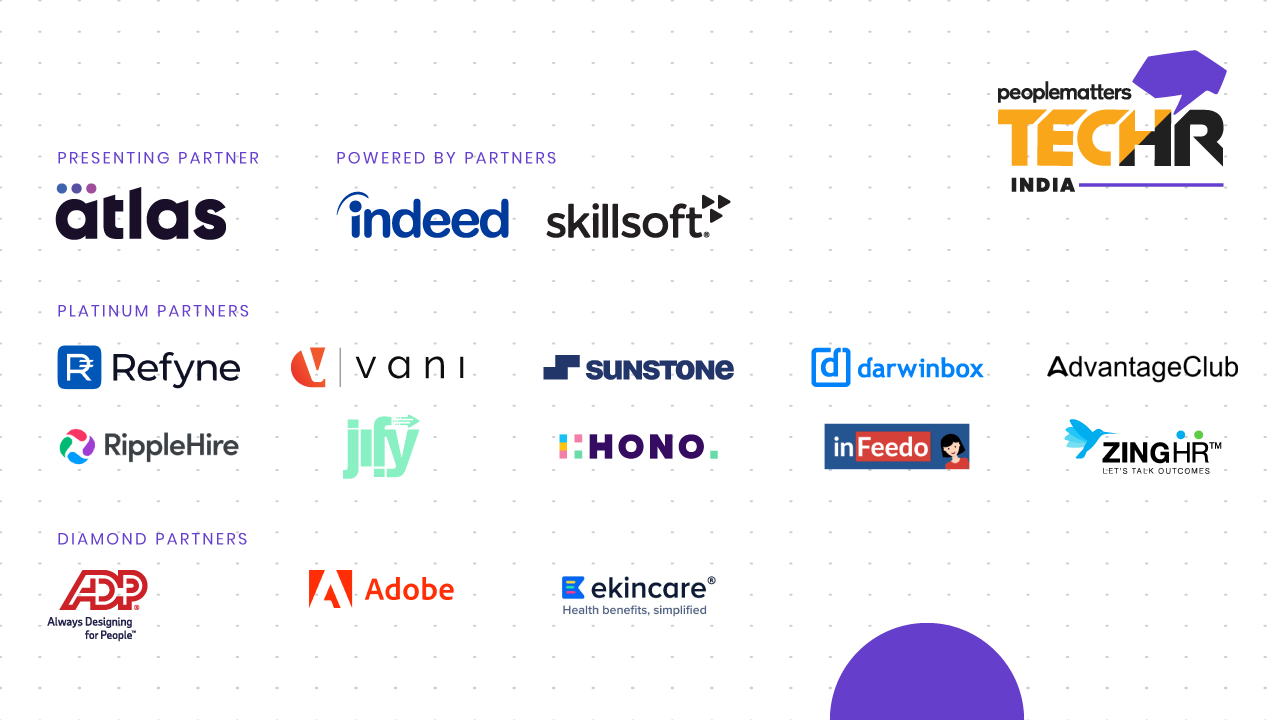 Our partners at People Matters TechHR represent the most advanced & impactful product companies in the industry and you can meet all of them at TechHR! Atlas, Indeed, Skillsoft, Refyne, Vani, Sunstone, Darwinbox, AdvantageClub, RippleHire, Jify, Hono, Infeedo, ADP, Adobe, Ekincare, ZingHR and many more! Click here for a complete list of partners. 
Meet the emerging HR & Work Tech innovators of People Matters TechHR Startup Program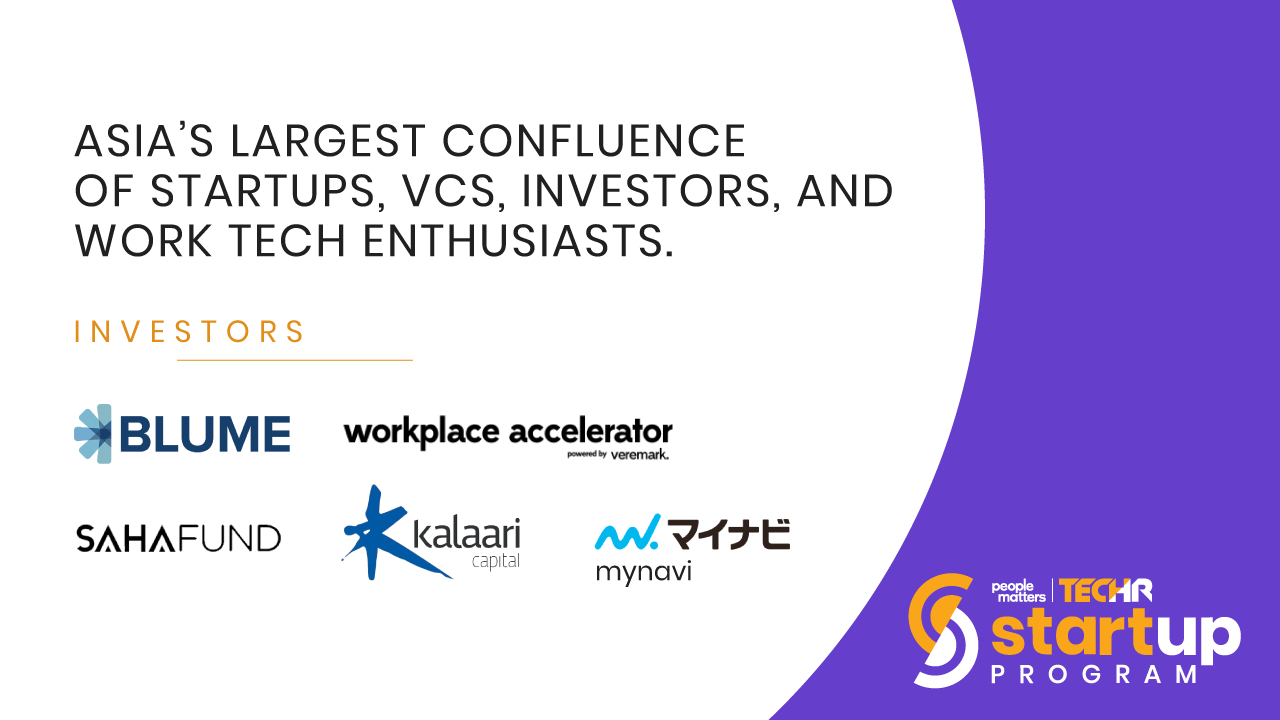 Be a part of People Matters TechHR Startup Program, Asia's largest confluence of Startups, VCs, Investors, and Work Tech enthusiasts. Meet investors from Blume Ventures, Workplace Accelerator, Saha Fund, Kalaari Capital, Mynavi, and many more. Click here for more information on the People Matters Startup Program.
Get inspired by our Think Tank Track


This year, People Matters Unconference track will host Think Tank Track, where CHROs will tackle today's most pressing people and work dilemmas. From work models to redefining employer brand for new gen, to efficiency and effectiveness of Tech Stack, finding solutions will be the top priority here. 
Join the community and let's move forward together. With over 3,000 delegates this year in our hybrid format, you don't want to miss being a part of Asia's Largest HR & Work Tech event. This is where business happens, so be a part of it. People Matters TechHR India is an annual event for curious and revolutionary leaders and this year, we invite you to look at the world with #FreshEyes, to imagine what's possible in a post-pandemic world. Click here to join us at Asia's Largest HR & WorkTech Conference!