Technology
Bringing to you for the first time-People Matters TechHR NightFest!
People Matters adds another exciting dimension to its TechHR Conference in 2018 with the introduction of the NightFest. The Whos Who from the world of work will come together at the first ever TechHR NightFest.
The world of work is transforming, and so is the People Matters TechHR Conference. In keeping with changing times and the dynamic world of work, the theme of this year's conference is aptly 'Anticipate'- where we will discuss the technological, structural, cultural shifts in the way we will work in the future.
But it's not the world of work that is changing. We are changing too with the changing times! Hence for the first time, moving beyond the usual day conference format at TechHR, we are adding another dimension to Asia's Largest HRTech Conference and bringing to you a night full of fun and celebration- The NightFest!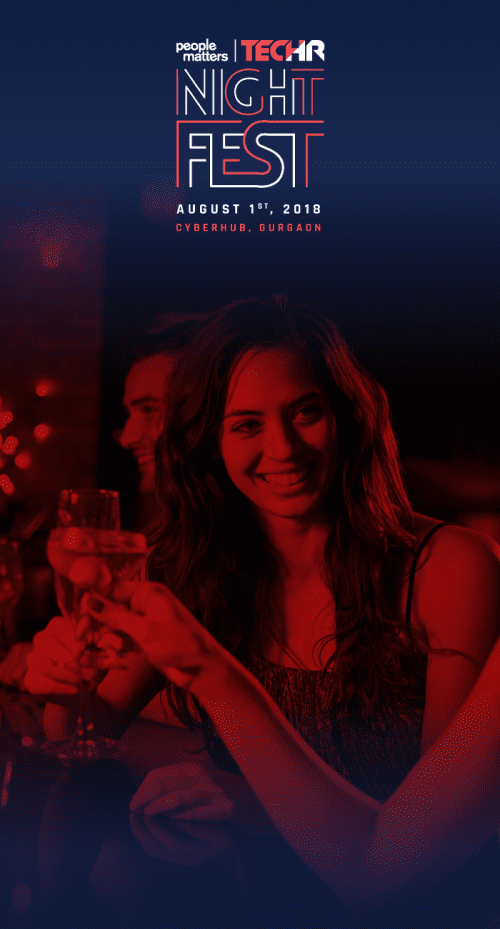 What to expect at #TechHRNightFest
You can network all you want in the day but unwind in the night at the Tech HR NightFest on August 1st, 2018. After a day full of stimulating discussions and engaging sessions, we have just the right things planned for you take a look at the lighter side of the world of work. In store is a light-hearted but a forward-looking session titled 'Future of Work- What If?' which will see the who's who from work share interesting thoughts on what lies ahead in work.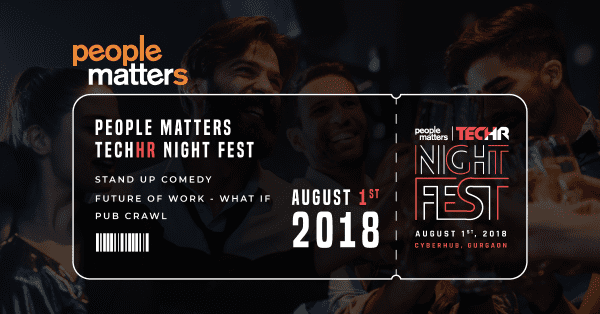 Also in line is a stand-up comedy session which will just set the tone of a night which wants to look at the lighter side of the work life! And what is a NightFest without a pub crawl? Let the Millenium city surprise you with its shimmering skyline, lip-smacking food, buzzing nightlife, and a lot more. Shake a leg with your peers, laugh your heart out with stand-up comedy, and share a drink with the who's who from the world of work.
So dive in to catch up with peers and find new friends in the fraternity at the first ever TechHR NightFest as you indulge in delightful drinks and conversations at the most happening venue of Delhi-NCR.
Click here to register for the People Matters TechHR2018 Conference. The entry for NightFest is included in the full 3-day ticket of TechHR 2018.