Technology
Jon Ingham: The Value Triangle
On Day 2 TechHR'16 Conference, Jon Ingham spoke about the role of people management through the model of the Value Triangle
The idea of creating value is crucial – the value pyramid. There are three levels of the value triangle – creating value, adding value and value for money.
"The value triangle defines the value that HR can provide building up from lower value at the base of the triangle to higher value towards the apex at the top. This build upwards is important - if HR does not provide basic value at the base of the triangle it is much more difficult to provide value at the top. However if HR only provides value at the bottom it has largely missed the point" states Jon Ingham.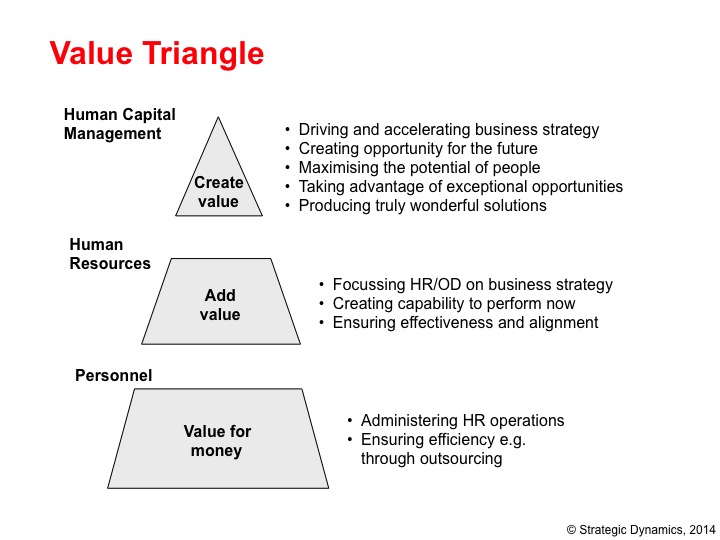 Creating value is about reversing the causality – adding value is all about understanding what the business results to be achieved through the HR value chain so that the rest of the value chain adds up to focuses on creating business objectives. Creating value changes the focus. It looks for energy from a different perspective. It focuses on the people, the culture and the organization within the business. And how can these be improved in terms of people skills, engagement, or the propensity to collaborate in the business. This would enable the business to transfer and being more successful.
Many businesses success or failures depend on people. Creating value can be through disruption too and we need to disrupt HR and align it to what the business needs. There is also a potential danger in doing this. This is disrupting for the sake of disruption. There needs to be a reason for doing something. We need to create activities of creating value to see disruption. Disruption is a supplementary benefit of creating value.
What we do in HR has progressed up the value triangle and so has our HR technology. 20 years ago the big focus on HR was around on the system of record, and the HR system now is trying to get data which is still a big focus today. In the HR tech space, its been the systems of engagement and automation and providing information to the leaders. And this has been a tremendous source of value. And this has been the focus of HR technology from the last five years. We are focusing on the system of productivity – helping people do their jobs better.