Learning & Development
5 experts you will meet at People Matters L&D conference 2021
Learn how to create an effective learning roadmap for the new normal of work from L&D experts and talent leaders like Simon Brown, Rahul Verma, Jane Hart, Siddharth Mehta, and Aadesh Goyal at People Matters L&D Conference 2021.
The ongoing transformation in the pandemic-stricken business ecosystem has opened interesting opportunities for organisations to innovate and explore new methods of operations and delivery in the foreseeable future. But is the talent ready to drive this new revolution for the now and next of work? Do they possess the required skills? 
While learning and development has always been a key talent priority for businesses, it becomes more important to face the rapidly evolving business and work ecosystem. However, the challenge will be to nurture talent pools that will be able to succeed even in the ambiguous world of work. 
To help organisations prepare for the new normal and create an effective learning roadmap amid the ongoing ambiguity, People Matters is back with its largest confluence of L&D leaders, People Matters L&D Conference 2021. 
Through keynotes, masterclasses, panel discussions, fireside chats, and one-to-one interactions learn from the top innovators, experts, and leaders in the L&D space. 
Here are 5 of the 30+ speakers you will get a chance to meet at the conference. 
Simon Brown
Chief Learning Officer, Novartis 
  
Simon is Chief Learning Officer at Novartis and author of the Amazon #1 hot new release 'The Curious Advantage'. He has co-founded Brightwave, one of the UK's leading e-Learning companies. Later, Simon moved to Accenture to consult for companies including BT, BP, Microsoft and Canon. He has also closely worked with the banking industry, with companies including Barclays, HSBC and RBS. Following a series of projects with Lloyds, Simon moved over to deliver the Academy strategy he had designed. This role then developed into creating the business case for, and then leading the Bank-wide learning transformation.
In 2012 Simon was awarded the Chief Learning Officer, Silver Strategy Award for his work at Lloyds Banking Group, and in 2013 he received the global accolade of 'Learning Champion of the Year, Honorable Mention Award'.
In 2013 Simon moved to Novartis global HQ in Switzerland, to set up the Learning Team in the Capability Building Academy, responsible for enhancing effectiveness of learning for the global pharma salesforce and commercial business. In 2016 he moved to the Development world and created the cross-divisional 'Global Development University', before progressing in September 2017 to take over the Novartis-wide Learning CoE and Novartis Universities, and also define the strategy for Digital Capability Building.
Learn about learning, strategy, digital transformation, programme management, and leading innovation amid ambiguity from Simon at People Matters L&D Conference 2021. 
Rahul Verma
Global Head of HR, Accenture Technology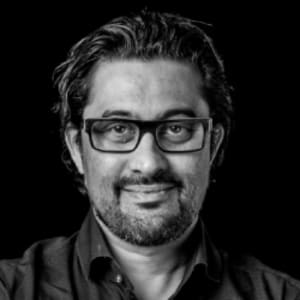 As Accenture's Chief Talent Officer – Technology, Rahul Varma is responsible for recruiting, learning, and talent development of the company's 500,000 + people.  He oversees an annual training budget of almost $1 billion and leads teams around the world that deliver award-winning work to drive strategic recruiting of an average 100,00 new joiners per year, onboarding and integration, learning, career development, and performance culture for Accenture's people.  
Rahul led the re-envisioning of Accenture's performance management approach, launching Performance Achievement in 2016. Prior to this Rahul established Accenture's Connected Learning, a new approach to enterprise learning, powered by innovations such as digital learning boards, connected classrooms, and a global network of learning centers. Passionate about the role of Human Resources, Rahul relentlessly champions innovative solutions to unlocking human potential.
While Rahul served as Accenture in India's first HR director, from 1999 to 2007, the company grew from a niche management consulting firm of 200 to a multi-business organization with 37,000 employees, earning the company global recognition for HR thought leadership. In his previous role as Accenture's senior director of HR Strategy and Enablement, Rahul led a three-year global HR transformation and innovation initiative, including industry-academic training programs for HR professionals across China, Europe, India, the Philippines and South Africa. Rahul first joined Accenture in 1994 on the India HR team.
Learn how to create an effective learning roadmap for a global workforce from Rahul at People Matters L&D Conference 2021. 
Jane Hart
Author, Modern Workplace Learning 2021; Founder, Centre for Learning & Performance Technologies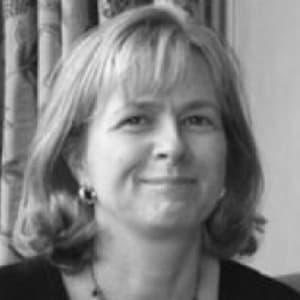 Jane Hart has been advising businesses for over 30 years and currently focuses on helping organisations and learning professionals modernize their approaches to workplace learning  – not just by updating their training practices but by enabling and supporting continuous learning.
In 2000 she set up the Centre for Learning & Performance Technologies (C4LPT website – which now hosts the Directory of Learning & Performance Tools.
Each year she compiles the very popular Top Tools for Learning list from the votes of contributors all around the world. The Digital Learning Tools survey is now in its 15th year. In February 2013, the UK-based Learning & Performance Institute (LPI) presented Jane with the Colin Corder Award for Outstanding Contribution to Learning. Later in May 2018, the US-based Association for Talent Development (ATD) recognised Jane with the Distinguished Contribution to Talent Development award.
Jane is the author of a number of online books. One of her most recent works includes Modern Workplace Learning 2021.
Learn more about the modern workplace learning dos and don'ts from Jane at the conference. 
Siddharth Mehta
MD &CEO, Freecharge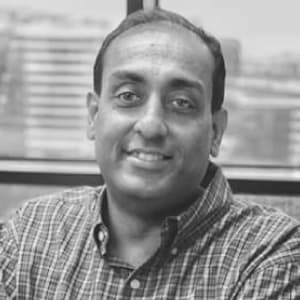 Siddharth Mehta is currently the CEO & MD of Freecharge, an Axis Bank subsidiary. He has more than a decade of experience in payment, digital and card business. 
Siddharth has been a part of Axis Bank since 2015, working in various senior positions within the payment segment before moving to Freecharge in 2018. Prior to joining Axis Bank he was associated with CITIBank and HDFC Bank.
In the last more than one and a half years, Siddharth has led Freecharge through a transformational journey even amid crisis. Embracing the hybrid work model, Freecharge is focusing on building a remote workforce. 
Get a chance to meet Siddharth at the conference and learn how fast-growing companies can create a strong talent pipeline with impactful L&D strategies. 
Aadesh Goyal
Global CHRO and Member of the Global Management Committee, Tata Communications
Aadesh is Chief Human Resources Officer. He has over 25 years of experience in P&L Management, Human Resources, Operations, Information Technology, Corporate Communications and Program Management and has held global leadership roles in these functions across multiple geographies. 
He has also been involved in over a dozen M&As as well as playing a key role in the integration of these companies, spread across multiple countries.
Aadesh joined Tata Communications in February 2010 from PeopleStrong HR Services where he was the Chairman and CEO.Prior to PeopleStrong HR Services, Aadesh was part of the startup team of Aricent/Hughes Software Systems where he spent 16 years in a variety of roles including Global Head of HR, CEO of its BPO Business, Head of the Gurgaon centre and provided direction to IT and Corporate Communications functions. He was also a Director on the Board of this listed company.
He has played an integral role in leading groups through transformational change. 
Learn how to drive change and prepare the talent for the ambiguous world of work from Aadesh at People Matters L&D Conference. 
Click here to go through the entire list of speakers. 
Don't miss the opportunity to learn from some of the best minds in the L&D space. Register now.