Learning & Development
Cultivate Learning Excellence: 8 compelling reasons to not miss People Matters L&D Conference
Are you wondering what 'winning from within' looks like for today's workforce? Get your passes to People Matters L&D Conference on October 13 at Grand Hyatt, Mumbai.
Organisations worldwide are investing heavily in upskilling and reskilling their workforce to inculcate future-readiness, adaptability and agility to overcome the challenges on the horizon with the advancement in Generative AI. But what's the key to these L&D initiatives? What should L&D leaders look forward to, to be better equipped for the next decade? What are some of the most progressive initiatives structured by firms across the world that have been impactful? To get answers to some of the questions and endeavour to build a better future of work with a tenacious workforce, we bring to you the annual People Matters L&D Conference.
With only a week to go, we enlist what's in store at India's largest learning and development conference on October 13 at Grand Hyatt, Mumbai. 
A Theme That Guarantees A 'Win' For The Future Of Work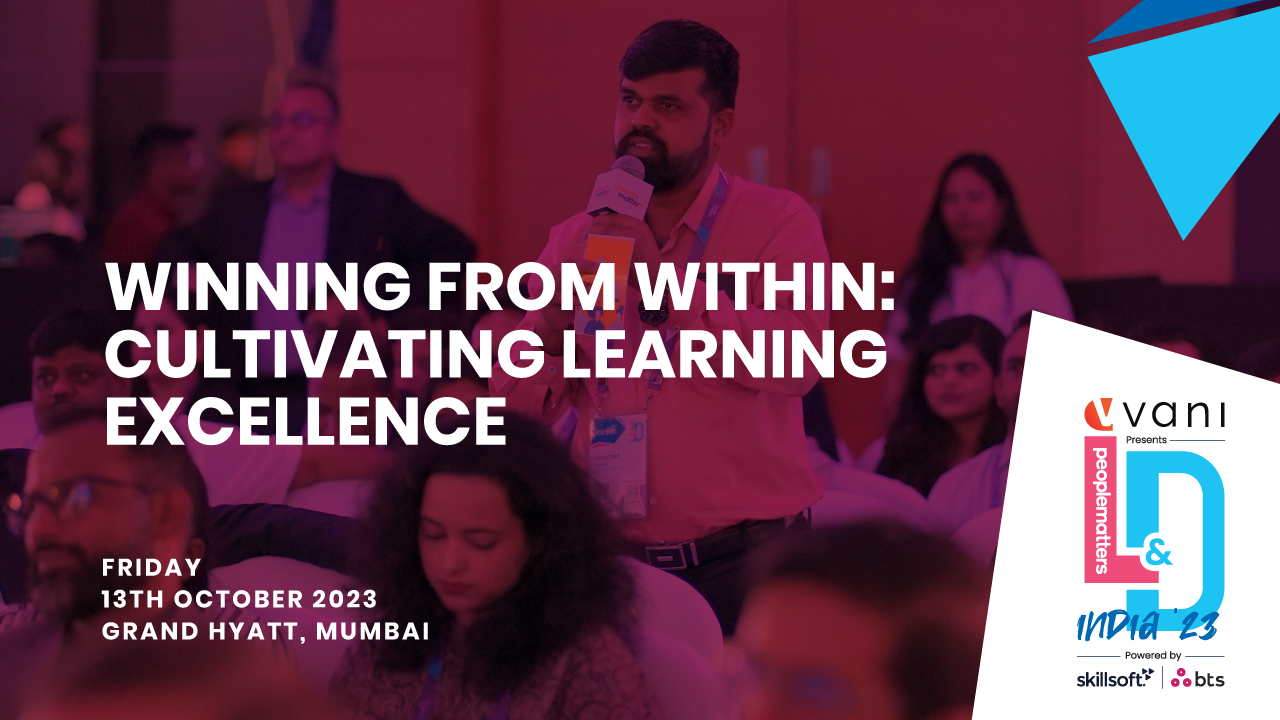 We believe that 'Winning From Within' isn't possible without enhancing your toolkit of skills in the tech-driven world of work. Become the master of future skills with panel discussions, fireside chats, masterclasses and experiential sessions led by L&D experts and industry leaders. Gain the strategies that can be put into action immediately and assess the latest skills and jobs that will dominate the future powered by AI with exploration of themes such as 'Growth With Technology', 'Futuristic Jobs & Skills', 'People Revolution' and the ultimate favourite, 'People Matters L&D Mastermind'. Click here to view the agenda.
Greg Orme's Opening Keynote On 'The Human Edge'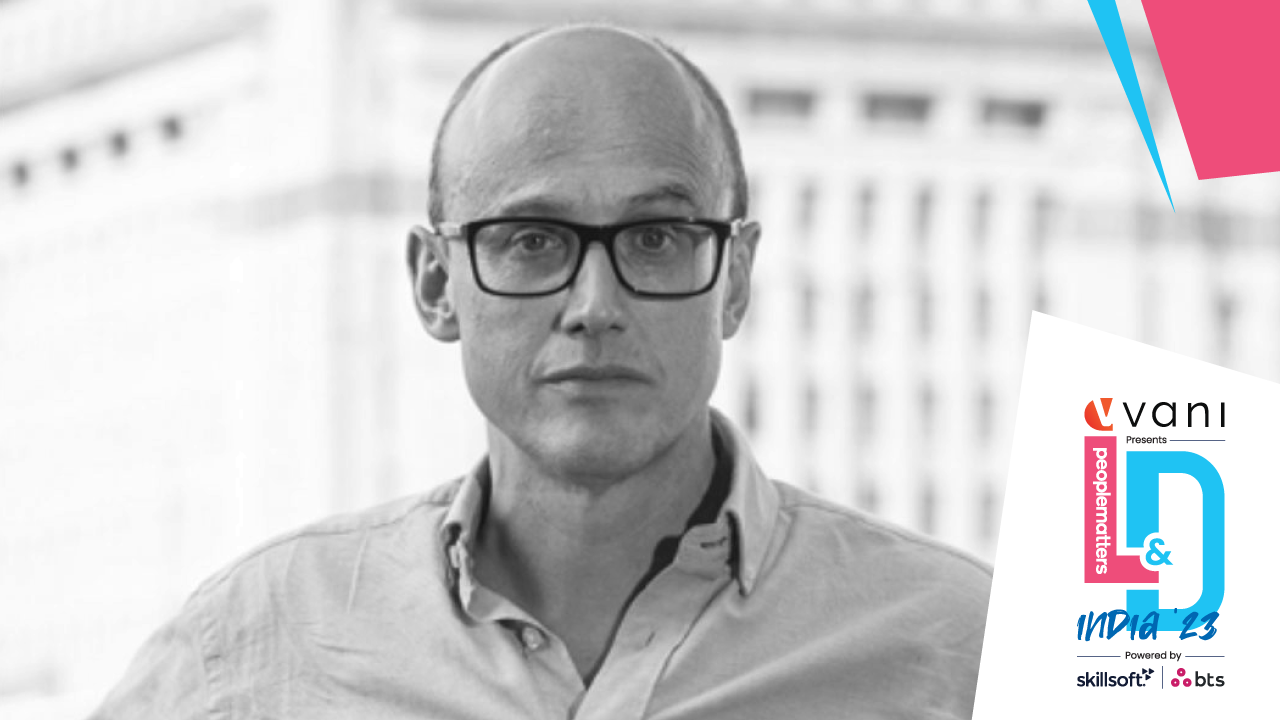 With emerging technologies and Generative AI becoming the hottest topic, accumulate insights and newer perspectives around valuing talent, harnessing a tenacious workforce, winning mindsets, capabilities and the superpowers that would stop you from competing with machines and instead, do things machines can't do with author, facilitator and coach Greg Orme. The global luminary will take you on a journey of becoming more human through his opening keynote, 'The Heart Of Change: The Human Edge In Transformation'. Click here to explore the agenda. 
Gen VP Malik's Closing Keynote On 'Winning In the The New World'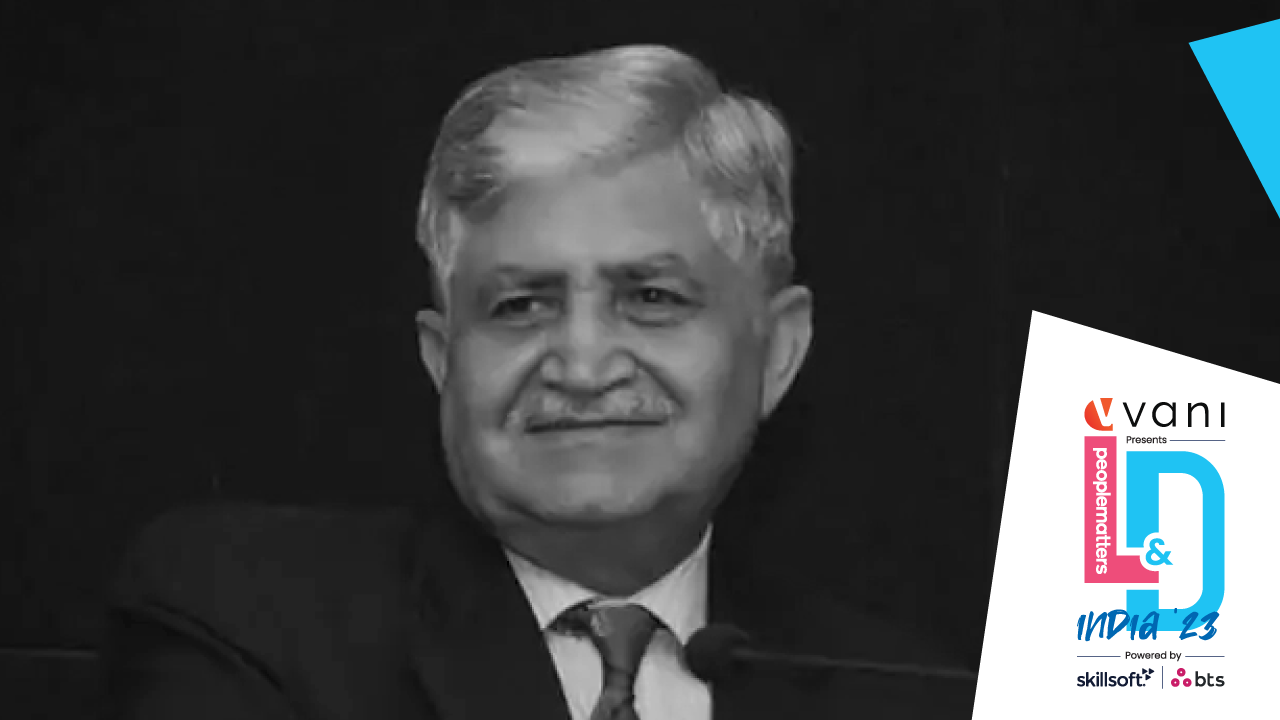 No one knows how to stay calm in a crisis better than a man of the Armed Forces. This year, General VP Malik, former Chief of Army Staff, Indian Army and Chairman, Chief of Staff Committee of India, will be the closing keynote speaker at the annual conference. His session, inspired by his book, Kargil: From Surprise To Victory will teach us important lessons, not just for leaders but individuals on 'Winning In The New World'. This is a must-attend if you want to cultivate learning excellence and adapt and change amid the uncertainities. Click here to know more about his closing keynote in the agenda. 
'Cultivating Learning Excellence' With Our Stellar Speakers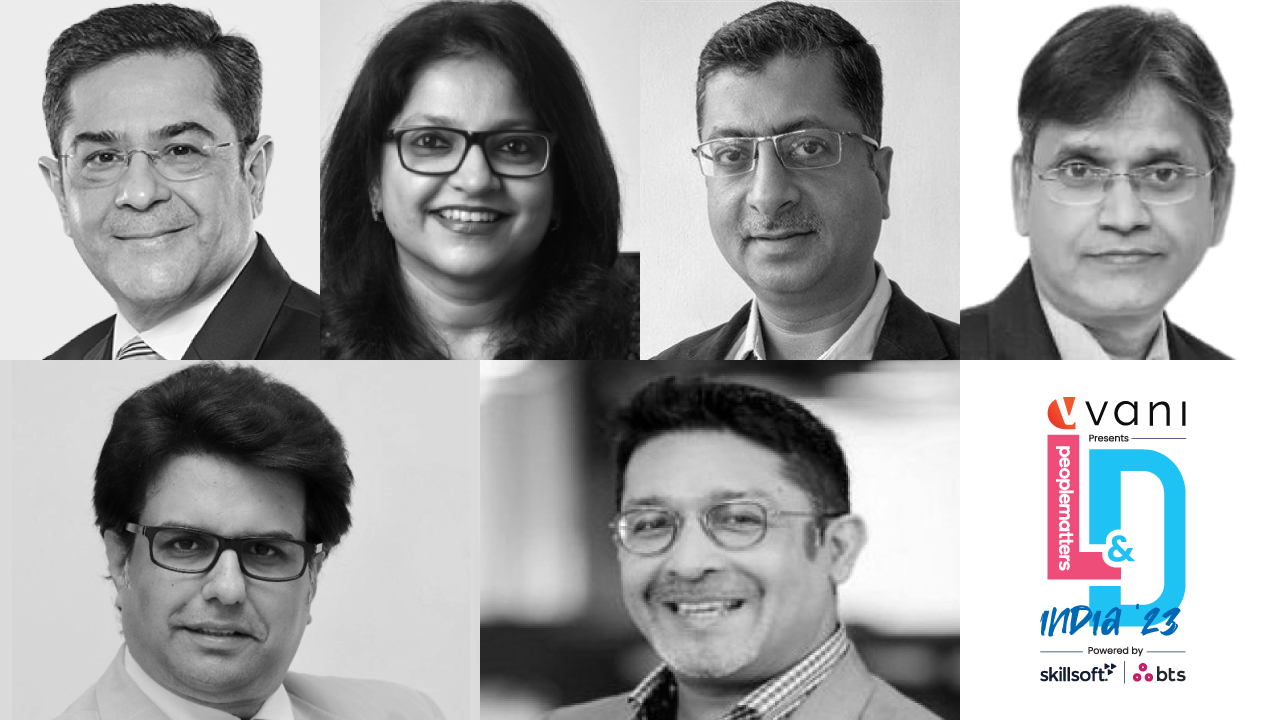 Take inspiration, reflect and rethink on 'Cultivating Learning Excellence' with a spectacular line-up of over 40 L&D visionaries, pioneers and trailblazers, who have transformed the L&D landscape. From Vikram Tandon, Adani Group to Archana Chadha, HSBC India, Janardhan Santhanam, Tata Consultancy Services, Aditya Sareen, Tata Power,  MVN Rao, Larsen & Toubro Limited and Animesh Kumar, Zee Enterprises Limited, among others, this is your chance to gain a wealth of insights and knowledge on best practices, chartering apprentice journeys, innovative solution and AI talent building at scale. Click here to view the complete speaker list.
'Women In Business' Who Are Walking The Talk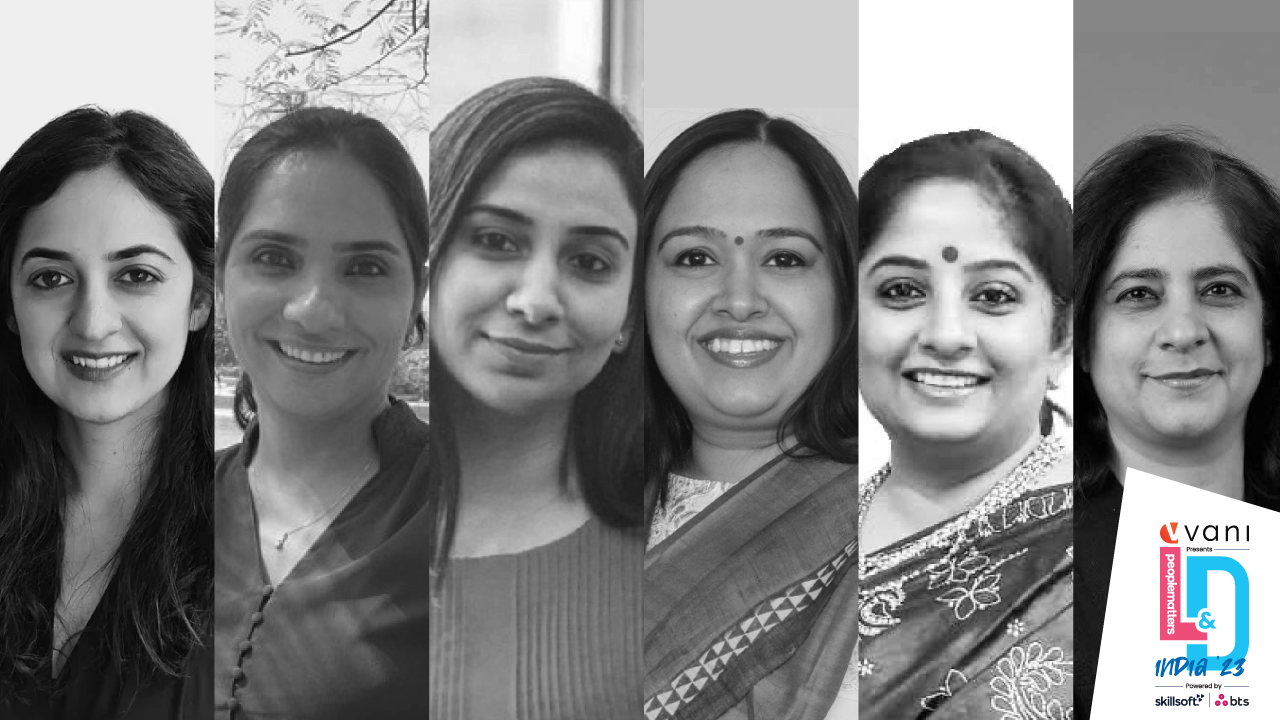 Women in business have always brought about a wave of empowerment and transformation with their unique ideas and new ways of looking at the processes and policies. And at People Matters L&D Conference, you get to meet L&D leaders  such as Sneha Arora, Simpl; Navnidh Kochar Karaka, Reliance Industries Limited; Savita Sharma, PharmEasy; Priya Mehta, APAC JLL; Benaifer Palsetia, DBS Bank and Anuradha Mishra, Marsh and McLennan, among others, sharing their journeys and the road ahead for L&D. Click here to view the speaker list. 
Breaking Free Of Conventions With 'Experiential Masterclasses'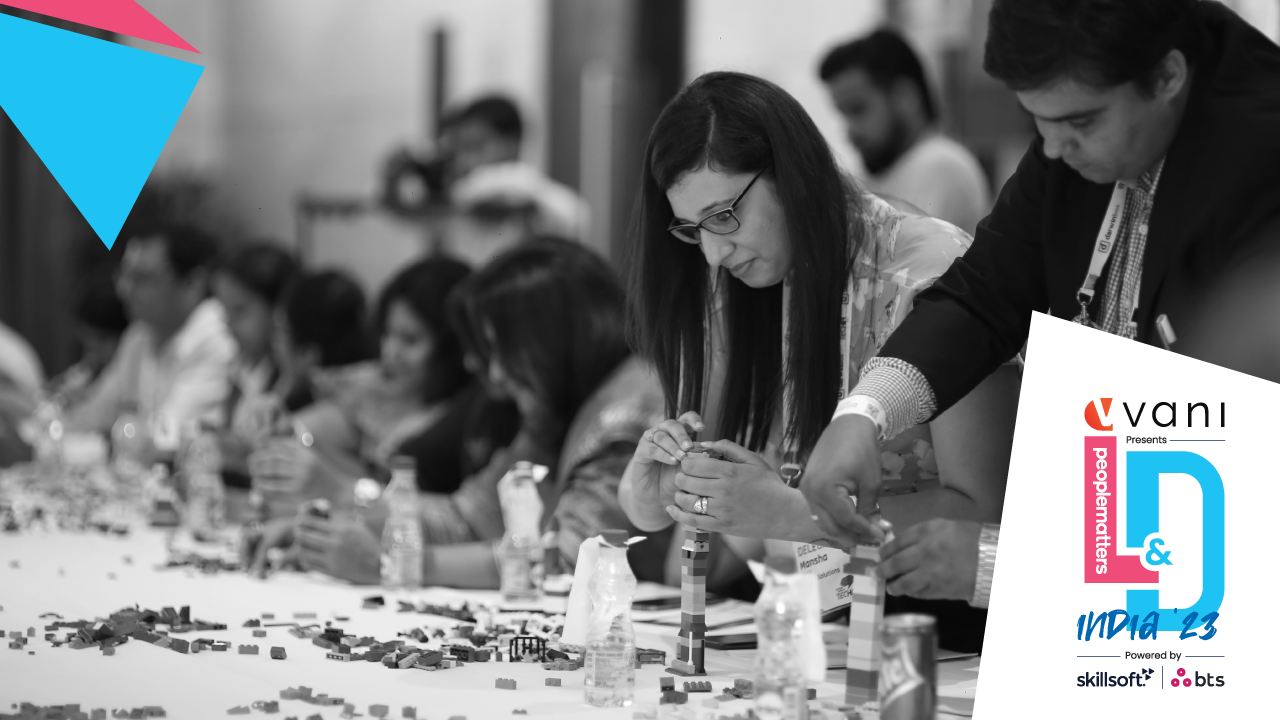 We've always believed that conventional patterns and traditional approaches will only take you so far. Which is why, this year, we have Lego Serious Play back on popular demand to help you break free of the limitations and build collective intelligence with Lego Bricks. Who thought a masterclass was the way to building communication and collaboration!
The 'Largest L&D Expo' With The Latest Innovations And Breakthroughs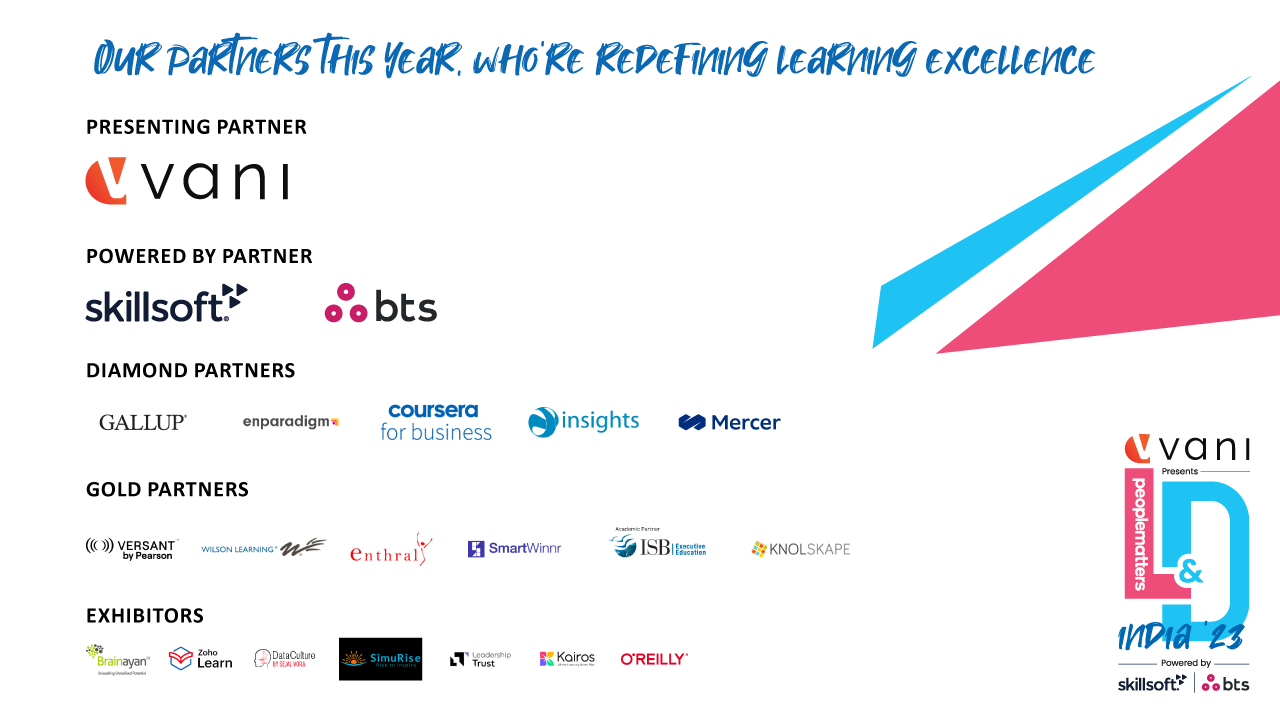 Unleash the child within you as you discover the solutions set to dominate the learning and development space with some of the biggest firms such as Vani, Skillsoft, BTS, Gallup, Enparadigm, Coursera, Insights, Mercer, Versant by Pearson, Wilson Learning, Enthral.ai. SmartWinnr, ISB and Knolskape, among others, at the interactive L&D expo. We promise you a front-row seat to witness the innovations!
It's Time To Reinvent A Better And More Skilled 'You'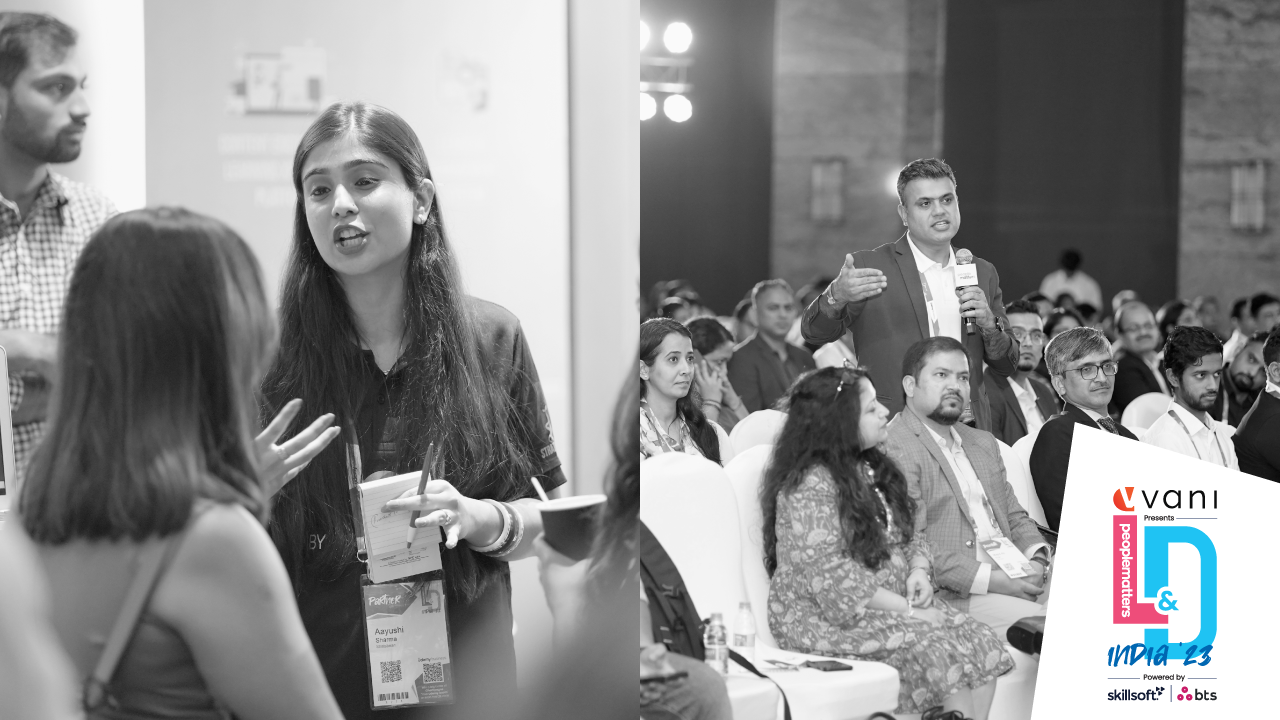 If you've been having this itch to find out what the future holds for you in the world of work, this is just the conference for you to understand and debate on upskilling and reskilling learning programs you wish to be part of to become an indispensable human capital. Don't lead with fear, lead with knowledge and excellence. 
We invite you to embrace the experience of a lifetime, the People Matters way! It's not just about incredible content but the connections, energy, 10 hours of learning and an atmosphere that will leave you inspired wanting to come back for more. So, join us with your teams as you unlearn and relearn and apply your learnings within your organisation for better teamwork and business outcomes with People Matters L&D Conference on October 13, Grand Hyatt, Mumbai. Register now!