Learning & Development
Unveiling the future of learning at L&D Annual Conference 2018
From invigorating fireside chats to interesting case studies, the People Matters L&D Annual Conference 2018 unveiled the many new facets of learning.
The People Matters L&D Annual Conference 2018 concluded in Mumbai yesterday with participation from over 700 HR leaders and industry practitioners. The theme of the conference this year was 'L&D: Fueling the next frontier of Growth'. 
The event addressed the most poignant L&D challenges- namely the future for learning & development, biggest dilemmas of learning leaders of the world, the role of technological interventions in enabling learning, and the changing role of L&D leaders.
In the opening address, Ester Martinez, CEO & Editor-in-Chief, People Matters invited the delegates to see learning through a different lens and question themselves. And that practically remained the central theme of the day.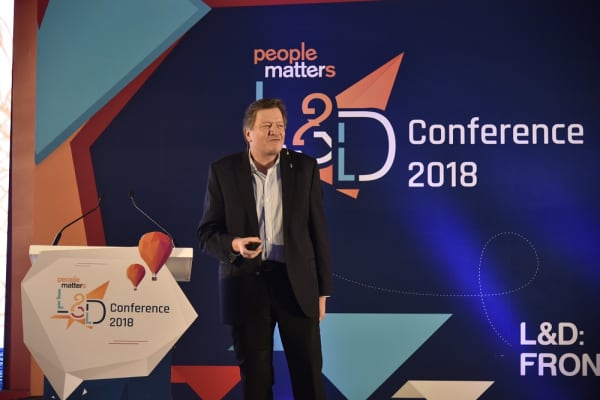 The session was then kickstarted by an interesting keynote by Kimo Kippen, Former Chief Learning Officer, Hilton, and founder Aloha Learning Advisors. Kimmo touched upon the retention strategies that can help employees embrace lifelong learning and the 10 elements of lifelong learning.
It was followed by an invigorating chat between Rajeev Dubey, Group President (HR & Corporate Services) & CEO (After-Market Sector), Mahindra & Mahindra and Ester Martinez, on a CEO's view on how top organizations are looking at the L&D function in times of change. 
Rajeev noted, "We're living at a time when we are bombarded with information and we are losing the ability to be mindful and to delve deeper."
The same theme of how leaders can do to grow the leaders for tomorrow and the skillsets and mindsets needed to enable the success of leaders in the future was dwelled upon by Prakash Iyer, Author and Leadership Coach, Former MD, Kimberly Clark Lever. Prakash reflected that all that glitters is not necessarily gold, and hence, one shouldn't have a preconceived notion about an individual who can become or not become a leader.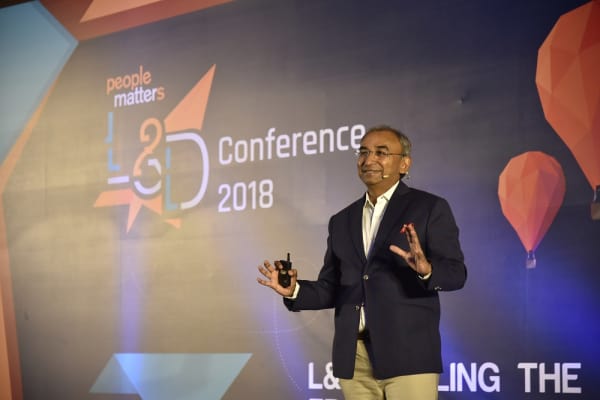 An interesting research report titled 'A High-Impact workplace learning culture' was also released at the event. For this report, People Matters in partnership with BITS Pilani studied the L&D landscape to uncover some of the most pertinent trends that have evolved over the last two years. The event also saw many masterclasses by eminent leaders on specific topics. David Yesford, Senior Vice President, Wilson Learning Worldwide took a masterclass on resilience and providing strategies for helping people build resilience in times of change.  Another interesting experiential masterclass was conducted by Preethi Rao- Head, Learning Effectiveness, C2C Organizational Development, on the mind of an emotionally resilient leader.
Throughout the day, many industry leaders also shared interesting case studies from their respective organizations. Ajay Soni, Chief Learning and Leadership Development Officer, Aditya Birla Group, shed light on how the organization has embarked on a strategy of driving a "Development Culture" across its businesses and across levels. Similarly, Rhoda Wang, Global Learning Experience Program Leader, Uber Technologies, revealed how Uber used UX practices and principles to create effective learning experiences for a large workforce.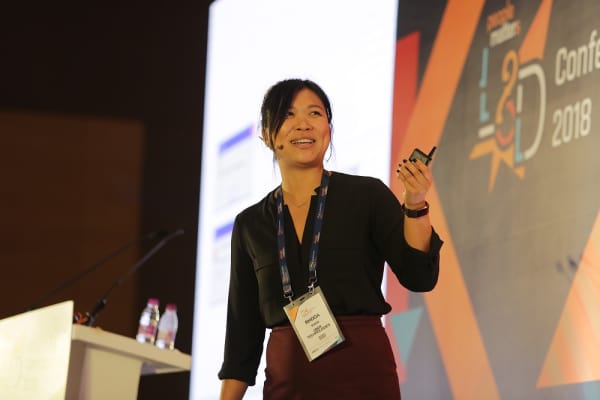 In the same vein, Damodar Padhi, VP & Global Head of Talent Development, Tata Consultancy Services, revealed how Tata Consultancy Services has innovated to go beyond the conventional 'Anytime Anywhere' learning and has enabled the 5As of Learning to position learning as a key enabler of business and people growth globally. 
Damodar noted, "Organizations need to be able to enable the same quality of learning experience for every employee."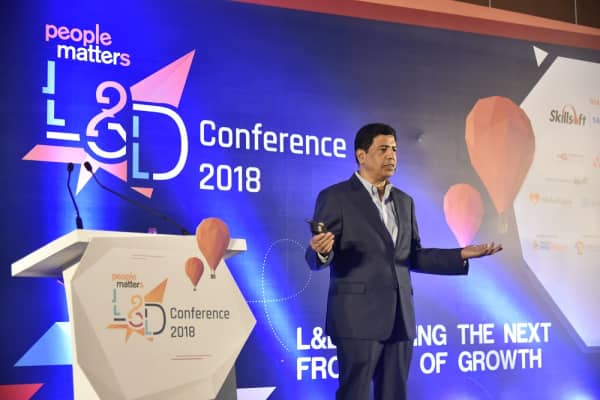 The event also saw leaders touching on the topic of robots and reskilling and how innovative technologies can be integrated into learning strategies. Besides these, book reading and book signing sessions with Prakash Iyer and Devdutt Pattanaik, quizzes, kept the conference buzzing with life. A new session introduced for the first time 'What If? Breaking Barriers to learning'  with L&D leaders from corporations like DBS Bank, HSBC, and Asian Paints delved into incredible experiential stories about breaking barriers to learning.
One of the highlights of the conference was the session by celebrated author and mythologist Devdutt Pattanaik on how Indian epic poems reveal shifting contexts with different ways of teaching and how today's L&D leaders need to figure out and establish learning ecosystems in both predictable and unpredictable situations.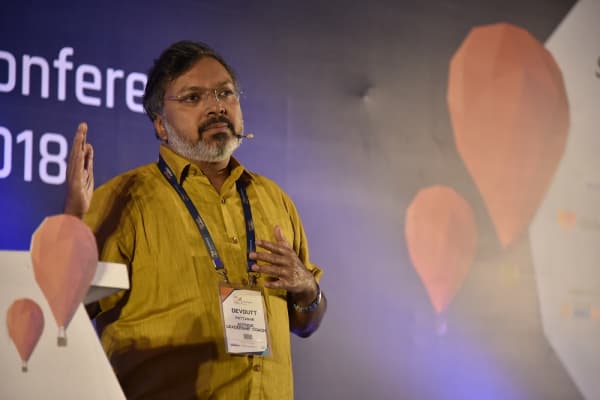 Devdutt reflected that both the leaders' approach and the learning programs have to change with the shifting context for more impact.
The power-packed concluding session was that by Capt Raghu Raman, President Risk, Security & New Ventures, Reliance Industries, which covered the fundamentals of thriving in a VUCA world. Raghu noted that leaders today need to practices agility and lead without authority.
The event also saw five organizations being recognized for their L&D initiatives with the People Matters L&D Awards 2018. These included India Infoline Finance Limited, Zensar, [24]7.ai, Raymond Limited, and JLT India Pvt Ltd.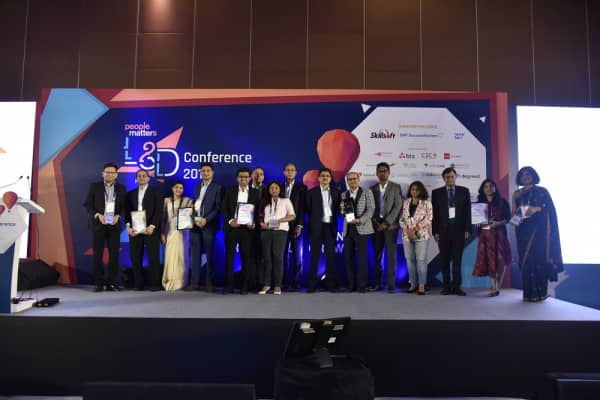 The grand finale was an enriching musical performance by Nirali Shah & Kartik Shah, the lead artists of the band Maati Baani. The band which is famous for producing music digitally with global collaboration also spoke to Ester Martinez over navigating the art of global collaboration. The band ushered in the evening to a melodious closure, underlining the beauty of learning from one other through collaboration.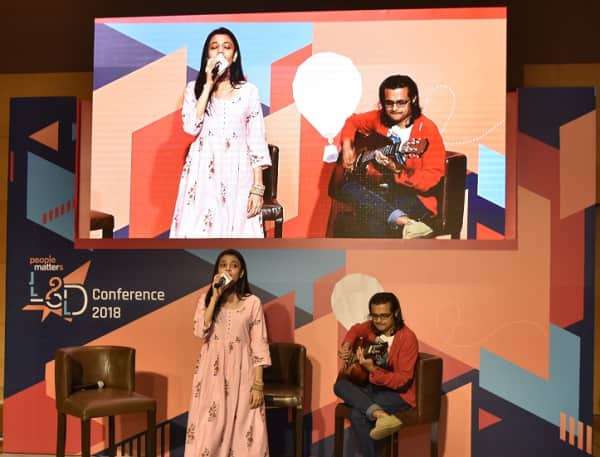 In all, the conference with new formats, new voices, new faces, and new learnings, provided many new insights to L&D practitioners, challenging them to question the old ways and make way for the new in learning & development.