Learning & Development
Learning platforms today must be seamless: Charandeep David, OYO
In an exclusive interaction with People Matters, Charandeep David, Head L&D - Self Operated Business (SOB), OYO, who will be speaking at People Matters L&D Conference 2019, sheds light on how can L&D leaders design learning interventions to help the workforce adapt to the new world of work.
There is only one way to stay relevant in today's dynamic business environment-and that is through learning the new and unlearning the old. The future is uncertain, it's fast, and it changes rapidly. And to grow under such volatile conditions requires a dedicated effort to learn quickly, implement that learning rapidly, and adapt constantly to be ready for the future.
How can learning leaders reinvent learning to make employees ready for the future? What are their biggest dilemmas today? In an exclusive interaction with People Matters, Charandeep David, Head L&D - Self Operated Business (SOB), OYO, who will be speaking at People Matters L&D Conference 2019 sheds light on how can L&D leaders design learning interventions to help the workforce adapt to this new world of work.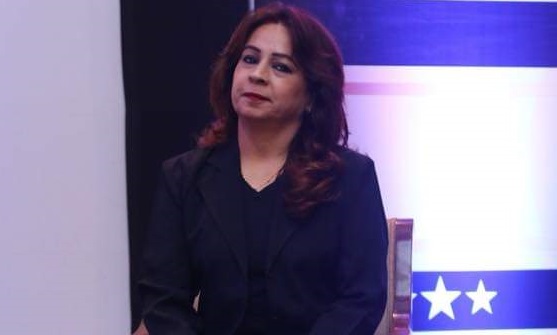 How have you seen L&D as a function evolve in India particularly?
L&D started from the physical desk and chair classrooms, with an instructor guiding & facilitating the trainees learning. To now where L&D evolution is at - learning depending more on non-human interaction to lead the trainees. The use of technology in everyday lives has increased manifold, hence it was a logical next step to use it for the learning interventions. Now the use of technology in learning has been extended through web-based learning intervention, for apps, for webinars among others. 
The other major aspect in the evolution of L&D is the methodology - which is the blended learning solution. It has to be a combination of various methodologies such as classroom, web-based, virtual webinars, and on-the-job, as every individual learner's style differs. A blended learning solution ensures something for everyone while saving on cost and manpower for the organization. 
A part of Blended Learning Solutions is project-based learning or action learning. On-the-job projects help the modern-day learner learn while they earn. 
The proof of the pudding, of course, is in being able to monetize L&D through return on investment. When L&D can partner with the business to help improve costs and revenue, it becomes a true partner in the company's long term vision. 
What are the key changes that will impact learning at the workplace in the future?
The most important change organizations need to bring is the learning culture. The key change that is required by the organizations today is to have a strong learning culture. It should be viewed as a subset of the overall cultural framework and climate, as well as, the underlying guiding light for organizational growth. 
"A learning culture is what marks a difference between organizations that will survive change, and survive it well."
 Therefore organizations with a learning culture will view learning & development function as a game-changer function.  
What are the biggest dilemmas learning leaders face in a disrupted world?
VUCA is the new normal today. And, in this new normal, the biggest dilemma that leaders and especially learning leaders face is: what should be the core of the function and how to align it, and how to continuously keep it aligned with the rapid change in the ecosystem. For example, you may want to keep customer service as the core for the L&D function. However, the requirements for customer service and the degrees of requirement can continue to change, as long as the core does not cease to exist. 
Amidst a workplace marked by constant disruptions, how can L&D leaders shift the conversation to lifelong learning?
Disruptions are given in the corporate world today. However, amidst these disruptions, people growth and learning continues to be the focus for organizations. When L&D aligns itself, with business growth and people growth, the conversations automatically move towards experience – being part of history that is getting created by the organization. And part of that experience can be a contribution by the L&D team. Skills that are acquired through this journey are lifelong learnings, and will always stay with the employees. L&D needs to ensure there is a structure in developing these skills through experience and dealing with the disruptions as well. This also takes care of the WIIFM for the employee – which is "What's In It For Me"!
How can startups employ technology and digital culture to support the learning and development of employees to fuel growth? Could you share examples of how OYO is doing it? 
Today technology is on the fingertips and in the palm of the hands, literally and figuratively, through smartphone & the apps on it. Hence L&D needs to leverage the reach that technology brings, to L&D's advantage. Most of the Learning Management Systems (LMS) today will have an app which can be downloaded on smartphones. Recent studies highlight the deep impact smartphones and apps have on employee learning journeys. Over 60% of employees use smartphones apps for work-related activity. Additionally, experts state, mobile learning is on the rise. Learning team must use this as an opportunity to increase learning engagement.  
Using this app-based LMS to help the learners learn on their terms, on the go whenever they feel they need it.
"Be it at on the job, or on the commute home, - the learning platform must be available & seamless." 
Over and above LMS, the future is also about using virtual training rooms, Virtual Reality and Augmented Reality (VR & AR) technologies to increase the span of Learning & Development of the workforce.
With machines replacing repetitive tasks, how can L&D leaders design learning interventions to help the workforce adapt to this new world of work? 
With growth, job roles evolve. Hence, it is given a few jobs will get replaced. Through the past few years, the corporate world has seen the evolution from typewriters to laptops, from secretaries and stenographers to being completely self-reliant via technology (google calendar, task managers, palm pilots, smartphones, etc.). The job roles evolved with it. Not only of the secretaries whose roles changed to more of an Executive Assistants. We also saw the entry of a new role – the IT Support Manager. Hence MS office & affinity towards technology became a non-negotiable skill set for all. 
"The learning from above is to keep on evolving, learning and adapting ourselves to the future." 
Hence as learning leaders, we need to ensure that people continue to upskill themselves. We have to provide them with the vision to do and methods as well. To match or understand what skills the future brings, the learning team needs to continuously stay ahead of the curve. 
Secondly, there are some skills that will never go out of vogue. An example may be of a chef, or customer service rep or a sales rep. Skills which need softer aspects, jobs with human touch skills, emotions involved will never cease to exist. But yes even these skills will need to be supplemented with new skillsets. 
Lastly, to be able to adapt, grasp the above two points, we need to have an affinity for change. Hence, change in management learning interventions are of paramount importance. Like the age-old idiom says – change is the only constant. And this needs to be built into the culture of the organization. And here is where L&D can contribute to the change by making the workforce adaptable. 
(Know more about the latest trends in the learning & development landscape at the People Matters L&D Conference 2019 scheduled for 6th November in Mumbai. Click here to register.)