Learning & Development
Learning will increasingly need to be a part of work rather than an interruption: Anupam Suri
In an exclusive interaction with People Matters, Anupam Suri, Sr Vice President & Head - Talent & Learning, Citibank India, who will be speaking at People Matters L&D Conference 2019, sheds light on how can L&D leaders design learning interventions to help the workforce adapt to the new world of work.
Reinvention is the name of the game-be it jobs or life or learning! The biggest dilemma before learning leaders today is to enable employees to learn quickly, implement that learning rapidly, and adapt constantly to be ready for the future. How can learning leaders reinvent learning to make employees ready for the future? How can they move the needle from L&D being a mere intervention to reinvention? 
In an exclusive interaction with People Matters, Anupam Suri, Sr Vice President & Head - Talent & Learning, Citibank India, who will be speaking at People Matters L&D Conference 2019, sheds light on how can L&D leaders design learning interventions to help the workforce adapt to the new world of work.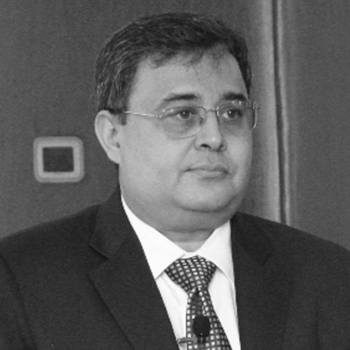 How have you seen L&D as a function evolve in India particularly?
L&D has come a long way in India over the past years, though there are organizations at various levels of maturity across. What started out as stand-alone Training many years ago has now evolved to an integral piece connected with Performance Enhancement, Cultural Transformation, Talent Management etc. The other major shift that I have seen is how the function has become more learner-centric now rather than having a one-size-fits-all philosophy. The use of technology in the function and the emergence of Learner Experience Platforms (LXPs) have contributed massively to this change.
What are the key changes that will impact learning at the workplace in the future?
As is true for most functions and businesses, technology continues to be a major disrupter for learning as well in the workplace of the future. However, while technology may make it easier to access or deliver and be more engaging for learners, it does not necessarily solve for what learners need. Learners today are more focused on only the elements of what they want/need to learn and hence the need for adaptive learning (learning that adjusts for what you already know) rather than a standard solution for everyone.
The second change is that for a large part of the workforce, especially when it comes to Functional programs, learning will increasingly need to be a part of the work, rather than an interruption to work. Hence, organizations may need to figure out multiple modes of delivery rather than putting their weight behind only one.
"The third change that I see is that as content becomes more and more commoditized and freely available, curation of content will become a more important & relevant skill than creation of content."
What are the biggest dilemmas of learning leaders face in a disrupted world?
In my opinion, the dilemmas of learning leaders in a disrupted world would be how fast can learning evolve to keep pace with the rate of change (and it has significantly stepped up over the past few years), predicting or at least estimating what is just over the horizon to give you a bit of lead time and managing scale vs efficiency vs effectiveness.
This is in addition to the ones that have continued for a bit of time including make vs buy, deciding on modes of learning as well as evaluating impact of learning on the KRAs of the organization.
Amidst a workplace marked by constant disruptions, how can L&D leaders shift the conversation to lifelong learning?
One advantage of the disrupted world is that most people including leaders in organizations realize that they don't have all the answers and hence, along with building a diverse team around them, they need to continuously keep evolving & learning. Interestingly, while most successful leaders have focused on constantly learning, they haven't relied only on formal learning mechanisms. If you read interviews of successful leaders, the one generally constant piece of advice that they give is to be curious and constantly keep learning.
"In my view, in L&D we need to look at ways to incorporate informal learning."
This can take many forms including experiences, coaching & mentoring opportunities, learning through books or articles or even creating a community/discussion board for areas that need focus apart from only trying to look for formal learning through instructors, web-based et al. In Citi, a couple of things we have implemented are Get Abstract (which provides you summaries of books and the key messages from them) and Collaborate, which is our internal collaboration platform that are being used quite extensively for learning. I just wish there was an easy way to measure both consumption and Implementation.
Also, with life expectancy going up, organizations will need to rethink traditional retirement ages and hence the need for skilling & re-skilling will continue to be in the mainstream of discussions.
How can startups employ technology and digital culture to support the learning and development of employees to fuel growth? Could you share examples of how Citi is doing it?
With startups, one advantage that I see is that they can start with a clean slate and look at what's best in class at the right price point and bring that in to the organization. Most startups would have a comparatively younger workforce and high familiarity with technology-based solutions, so implementation of learning management or learning experience platforms should be comparatively easier.
However, the focus areas for these organizations will need to be professional development skills like collaboration, inter-personal effectiveness and at some stage, even managerial effectiveness. While start-ups would have created a business model based on disrupting the existing ways of doing work, they will at some point be disrupted themselves as well. Hence the focus will need to shift to building capacity from being able to resolve things here and now.
With machines replacing repetitive tasks, how can L&D leaders design learning interventions to help the workforce adapt to this new world of work?
Machines are replacing repetitive tasks and this will only increase in the future. However, the good news is that there is a range of non-repetitive tasks that exist that will still need human intervention and ability. 
"The task cut-out for L&D leaders is to harness the efficiency that machines bring in to deliver learning or business outcomes as well as focus on building capability for the future in the workforce."
Hence, instead of focusing only on interventions that can help improve productivity (and these are important!), start designing interventions that replicate the challenges coming up to build skills and abilities to deal with these challenges. That is why I use the term build capacity. As an analogy, if you have increased stamina, you can do many things more efficiently & effectively.
L&D leaders will need to be not afraid of trying out new things, be ready to admit they made mistakes and keep constantly adapting & evolving in order to help design these kinds of interventions.
(Know more about the latest trends in the learning & development landscape at the People Matters L&D Conference 2019 scheduled for 6th November in Mumbai. Click here to register.)