HR Technology
Plunging into SMAC will ensure growth
Transformations in the HR technology landscape has enabled standardization and customization of processes
Companies have expanded technology adoption for Learning & Development and Social Collaboration and this will only continue to grow
The HR technology landscape has seen an enormous transformation in the past few years. The current size of the industry is estimated to be at about INR 2000 crore and is growing at a rate of about 30 per cent annually. With the shift in HR focus, HR technology has evolved to suit the needs of the end-users. What began as an automation solution for administrative processes, HR technology has now matured as an integration solution that manages the entire human capital in organizations. As a result, investments in technology within all verticals are on the rise. According to People Matters HR Technology Study 2015, 85 per cent companies have invested in technology for leave & attendance, 77 per cent for Performance Management and HR Reporting, and 66 per cent for HR Operations. The Study also shows that investment in technology for recruitment (63%), learning & development (59%), onboarding (45%), communication and collaboration (33%), and succession planning (25%) are going up. "Some of the things that companies have really expanded technology adoption are for Learning & Development and Social Collaboration and this will only continue to grow," says Rishi Rana, General Manager – India and APAC, SumTotal, a Skillsoft Company.
A key factor influencing the HR technology landscape is the transformation in BPO. Today the combination of Business Process as a Service (BPaaS) and Software as a Solution (SaaS) is moving to the cloud. "The future of business is going to be where BPaaS and SaaS converge. This will lead to a hybrid approach i.e. availability of all services in one integrated platform," according to Morgan Yeates, Research Director, Global HR Business Process Outsourcing, Gartner. The advantages of this integration include reduced capital expenditure on software, automatic upgradation and ease of use and access. Also, social, mobile and cloud is today a crucial enabler in creating 'all-time connected' organizations. Feedback, approvals, interactions all happen real-time.
Challenges
HR technology has witnessed a rapid evolution; the demand of buyers is evolving at a fast pace. The India HR market has seen an outburst of technology start-ups with the promise of providing niche services. The workforce dynamics and their demands is also changing fast. Keeping pace in this rapidly transformational journey has emerged as one of the biggest challenges for HR technology providers. "HR Technology providers have to be agile; they have to be flexible, and their products should be quickly adaptable. They need to make decisions on how to expand in a constantly evolving market place," emphasizes John Hansen, Vice President, HCM Product Management, JAPAC, Oracle. Those that can navigate this change swiftly will emerge as leaders in the industry.
Opportunities
As revealed by People Matters India HR Industry Study 2015, unavailability of specialized and niche products/services and unavailability of standardized products/services both fall under the top seven challenges for the HR buyer today. Therefore, to create standardization and at the same time craft scope for customization is a challenge, as well as an opportunity for HR service/solution providers. In this regard, innovating SMAC solutions has emerged as the way forward. Cloud especially has emerged as a disruptor in this regard. The good thing about Cloud is its focus on both standardization and customization. "Cloud serves as a highly automated tool and is built for multi-tenancy. So, it's not 'one size fits all'; rather, we can say, 80 percent fits all and 20 per cent can be configurable," says Yeates.
While Cloud has become very significant from a buyer perspective, from a user perspective it is social and mobile that is gaining enormous attraction. As a result, the buyer demand for mobility and social has significantly risen in the last few years. According to People Matters HR Technology Study 2015, 50 per cent of the companies are planning to take majority of HR processes for employees to mobile. "With extensive focus on user-experience, mobility has emerged as a key area for HR buyers to invest on. Not only that, through mobility, the adoption of disruptive solutions like gamification and crowdsourcing become possible," argues Balaji Ganesh, CEO, Adrenaline eSystems Ltd. With gamification and crowdsourcing that have emerged as disruptors in the industry, such systems allow the involvement of individuals across levels to be part of decision making through aligned individual and organizational goals.
Changes within HR will be navigated by SMAC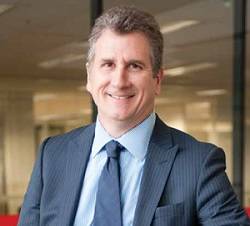 John Hansen, VP, HCM Product Management, JAPAC, Oracle
India HR Industry is at a stage when it is growing quite aggressively and especially appears to be very enthusiastic in terms of technology adoption. In the last two years, adoption of technology has gone to a much deeper level, to the niche and nuanced HR functions like compensation, performance management, goal setting, etc.
The HR buyers in India are embracing the capabilities of mobile computing and social. However, companies are not able to adopt technology with agility and flexibility. On the other hand, the biggest challenge for the HR products and service providers in the past has been to create a tech platform that provides a platform for agility. However, the new generation companies that are really specializing in niche services and products are really working towards creating applications which have quick adaptability and focus on user experience. This is likely to result in HR being a core member of the board, and also in reinvention of HR processes, where companies will reengineer their HR processes to meet the fast-evolving landscape. Going forward, all of these changes and evolution will be navigated by the four big disruptors that the industry is seeing today, i.e. Mobile, Social, Cloud and Big Data.
Increased investment in Learning and Talent Management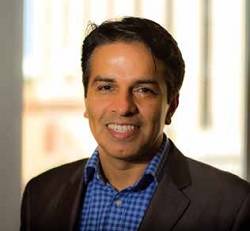 Rishi Rana
, General Manager, Asia Pacific, SumTotal Systems, a Skillsoft Company
In the last two years, the HR industry has seen a lot of growth in India, and is picking rapid pace even today. HR's focus has shifted significantly from a pure modular approach towards integrated and consolidated HR platforms. Today most of the sought after solutions offer end-to-end integrated HR platform which covers top 5 areas; HRIS, Learning, Talent Management, Workforce Management, and Payroll. Along with this Content has also become critical to success of organizations. This helps organizations gain momentum towards self-paced talent development.
Over the last decade many Indian owned organizations have started to compete, acquire, and merge at a global level. To emerge as a global player, these organizations must understand their workforce and extended enterprise needs and implement the best technology to drive business success. Another big trend that will continue to grow, is the shift to the cloud. Last few years has seen growth in appetite to move towards cloud and SaaS over traditional on-premised solutions. The adoption of HRMS and HRIS systems is still critical to overall HR technology growth in India.
Though companies may struggle to address rapidly-evolving business challenges, it is crucial that they continue to adopt a holistic, technology-enabled approach to attract, engage and retain employees and maximize organizational performance.
HR needs to show business significance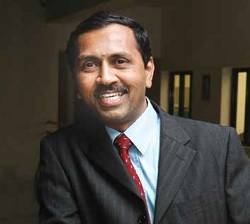 Balaji Ganesh, CEO, Adrenalin eSystems Limited
Technology is the biggest disruptor and is being adopted in various facets of HR. What's transformed is the use of mobile as it is a must-have for all employees and employers today. Apart from mobile, social media, digital, gamification and crowdsourcing has also picked pace. Recruitment, including referrals and assessments, through social platforms has also increased by a large number.

Today, the buyer of these services have greatly evolved in the past few years; they know the market well, they are clear in terms of the kind of products they want and are very mature. However, what they are struggling with today is to show the business significance of the investments made in HR services and products. The HR buyer needs to be able to draw correlation between its investment and the business outcomes, which is not happening today.


In term of the players who provide these products and service, many international players are now looking at India as promising market because of the speed with which it is picking pace. Even internally, India has seen an outburst of start-ups that provide niche technology to meet talent challenges; these are time conducive and cost sensitive. Companies providing analytics are also on the rise because of the potential analytics has in determining results. Therefore, the competitive landscape has become more robust and the market is growing. On the other hand, demand is also increasing, so there lies many opportunities for technology players, both start-ups and established organizations, out there.