Learning & Development
Top sessions not be missed at People Matters L&D Annual Conference 2018
The event will address the most poignant L&D challenges- what is the future for learning & development? How can you enable your L&D teams to fuel the next frontier of growth?
The People Matters L&D Annual Conference 2018 is just around the corner. The conference which is returning to Mumbai on 23rd October as part of the 2018 People Matters event series aims to bring the best and the latest in the sphere of learning and development.
The theme of this year's conference is 'Reflect. Respond. Repeat' which depicts the perfect learning cycle in today's rapid pace of the world. And this is true for both individuals and organizations. To enable and empower leaders to build the right learning ecosystem and spearhead the capability building agenda at their organizations, the conference aims to bring the latest trends, innovations and best practices all under one roof.
The event will address the most poignant L&D challenges- what is the future for learning & development? How can you enable your L&D teams to fuel the next frontier of growth? What are the biggest dilemmas of learning leaders of the world? What are the several hats that an L&D leader can wear? What is the role of technological interventions in enabling learning? Is L&D adapting to the needs of millennials? What are organizations doing to draw the best talent to their organizations?
Here are some of the key speakers whose sessions are not to be missed at this year's conference!
Designing L&D for Lifelong Learning: Kimo Kippen
This session by Kimo Kippen, Former Chief Learning Officer, Hilton, and founder Aloha Learning Advisors will explore the ways in which organizations can build and screen for competencies through mobile, on-demand training, and credentialing. It will also discuss the retention strategies that can help employees embrace lifelong learning, and case studies of cutting-edge companies that are rethinking talent development.
In addition, Kimo will also conduct a masterclass on 'Lessons in leadership from around the world'.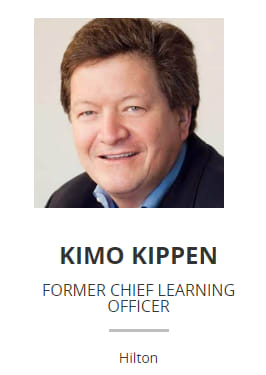 The new learning paradigm: CEOs' perspectives
In this session, CEOs of top organizations will share perspectives on how are they looking at the L&D function during times of change and transformation? They will try to answer how can L&D accelerate its impact and alignment to business?
The CEO packed session will include Rajeev Dubey, Group President (HR & Corporate Services) & CEO (After-Market Sector), Mahindra & Mahindra, Srinivas Kandula, CEO, Capgemini India, and Ester Martinez, CEO & Editor-in-Chief, People Matters.
Enabling 5As of Learning: Damodar Padhi
In this session, learn from the leaders in learning. This session will focus on how Tata Consultancy Services has innovated to go beyond the conventional Anytime Anywhere learning and enabled comprehensive 5As of Learning so as to position learning as a key enabler of business and people growth globally. The session will be spearheaded by Damodar Padhi, VP & Global Head of Talent Development, Tata Consultancy Services.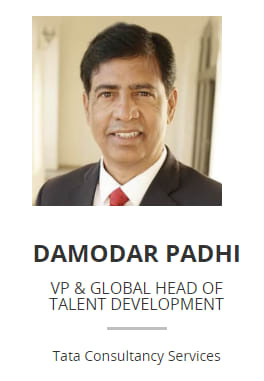 Creating development culture - Aditya Birla Group case study: Ajay Soni
There is no better way to learn but from practical application. Hence hear how the conglomerate Aditya Birla Group has embarked on a strategy of driving a "Development Culture" across its businesses and across levels. Ajay Soni, Chief Learning and Leadership Development Officer, Aditya Birla Group will lead the session.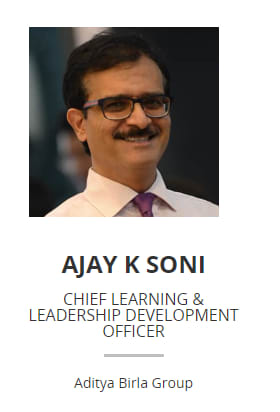 Lessons from UX - Uber case study: Rhoda Wang
In yet another session packed with practical insights, know how Uber used UX practices and principles to create effective learning experiences for a large workforce. Rhoda Wang, Global Learning Experience Program Leader, Uber Technologies will share the latest insights from one of the world's most highly valued private tech startups.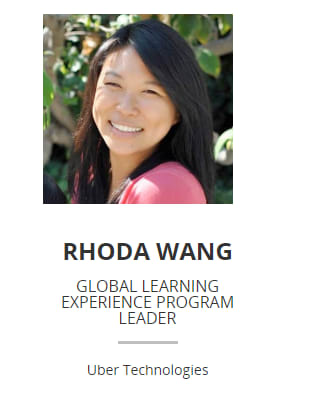 Leading the Shift in Learning: Devdutt Pattanaik
Indian epic poems reveal shifting contexts with different ways of teaching. The Ramayana where the teacher takes students to the forest and learning is planned Vs the Mahabharata where a student is unaware that learning is happening and forced to learn to adapt to the new challenges. Today's L&D leaders need to figure out what is predictable and what is unpredictable for their business, and how to establish learning ecosystems for both situations. A good place to clarify these thoughts is by revisiting the two epics that have long shaped Indian minds. In this enriching session, which is what Devdutt Pattanaik, Author, Mythologist, Leadership Coach will help the attendees understand.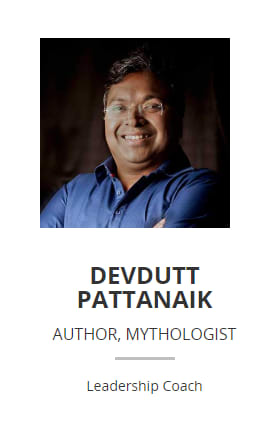 Meet these speakers and many more at the People Matters Learning & Development Annual Conference 2018 on 23rd October. Register here.