Watercooler
Dreams come true: Oscars 2023 winners reflect on their triumphs, defeats and historic wins
Oscars winners Ke Huy Quan, Jamie Lee Curtis, Daniel Kwan, Daniel Scheinert, Michelle Yeoh and Brendan Fraser brought forth stories of hope, dreams and the 'art of making it possible'
We all are human beings and henceforth have dreams, some so small that we achieve them in our lifetime and some so big, that we never speak about them for the fear that people would believe it to be crazy. But dreams are what keeps us alive and make life worth living, even in the darkest of hours and the harshest of circumstances. 
At the 95th Academy Awards themed around 'dreams come true', speeches of the triumphs of the winners not just brought tears to our eyes, but also moved those who might have just given up on some of their dreams for lack of time or provoked by situations. We wish to pour hope into everyone's hearts and souls with some of the most inspiring speeches from the Academy Award winners, some of whom made history on March 13 at Dolby Theatre in Los Angeles.
Ke Huy Quan - Best Actor In A Supporting Role (Everything Everywhere All At Once)
A long time ago, he was the iconic child star in the film, 'Indiana Jones and the Temple of Doom' and today, at 51, he won the Oscar for the Best Actor In A supporting Role for Everything Everywhere All At Once. For Quan, who was overwhelmed by emotions on stage, he had given up acting altogether and worked behind the camera for over 20 years. But at 49, he decided to give acting one last go and landed the role of a lifetime as Waymond Wang. For him, it was a dream he had buried because he thought it wouldn't come true. But it did. "My journey started on a boat and I spent a year in a refugee camp, and somehow I ended up here on Hollywood's biggest stage. They say stories like these only happen in the movies, and I can't believe it's happening to me."
In the end, he reiterates that dreams are something you have to believe in. While Quan almost gave up on him, his wife reminded him day after day and year after year for 20 years that his time will finally come. And it did!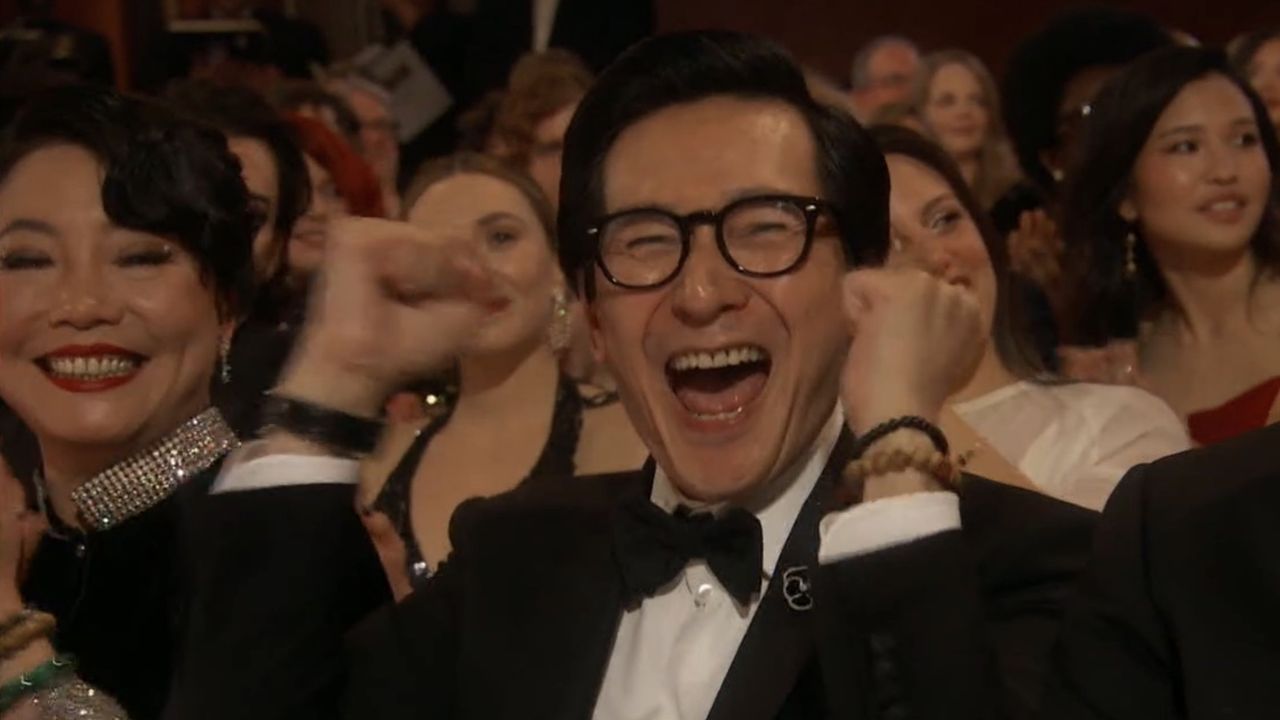 Daniel Roher, Odessa Rae, Diane Becker, Melanie Miller and Shane Boris - Best Documentary Feature Film (Navalny)
Daniel Roher dedicated the award to the film's namesake political prisoner and Vladimir Putin's critic, Alexei Navalny who has been imprisoned in Russia since March 2021. Sharing his vital message that "We cannot, we must not be afraid to oppose dictators and authoritarianism wherever it rears its head," the award was a tribute to all the political prisoners around the world. Navalny's wife Yulia took to the stage soon after and addressed her husband, "Alexei, I am dreaming of the day when you will be free and our country will be free. Stay strong, my love."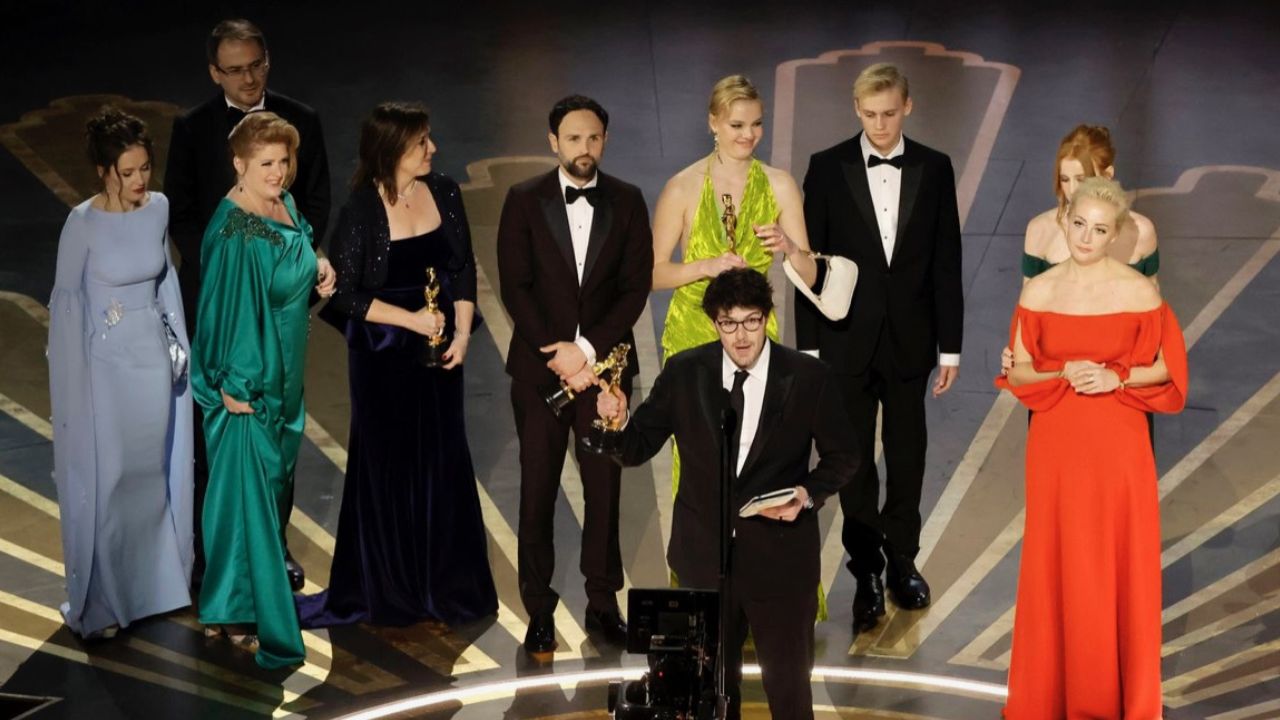 Jamie Lee Curtis - Best Actor In A Supporting Role (Everything Everywhere All At Once)
Sometimes, it takes years for your dreams to come to fruition. With a career spanning over five decades, Jamie Lee Curtis earned her first Oscar nomination this year for Everything Everywhere All At Once and won for her portrayal of Deirdre Beaubeirdre. Thanking hundreds and thousands of people who have supported her throughout her career, she dedicated the award to every one of them including her parents Janet Leigh and Tony Curtis, who were both Oscar-nominated actors in different categories as she ended the speech with, "I just won an Oscar."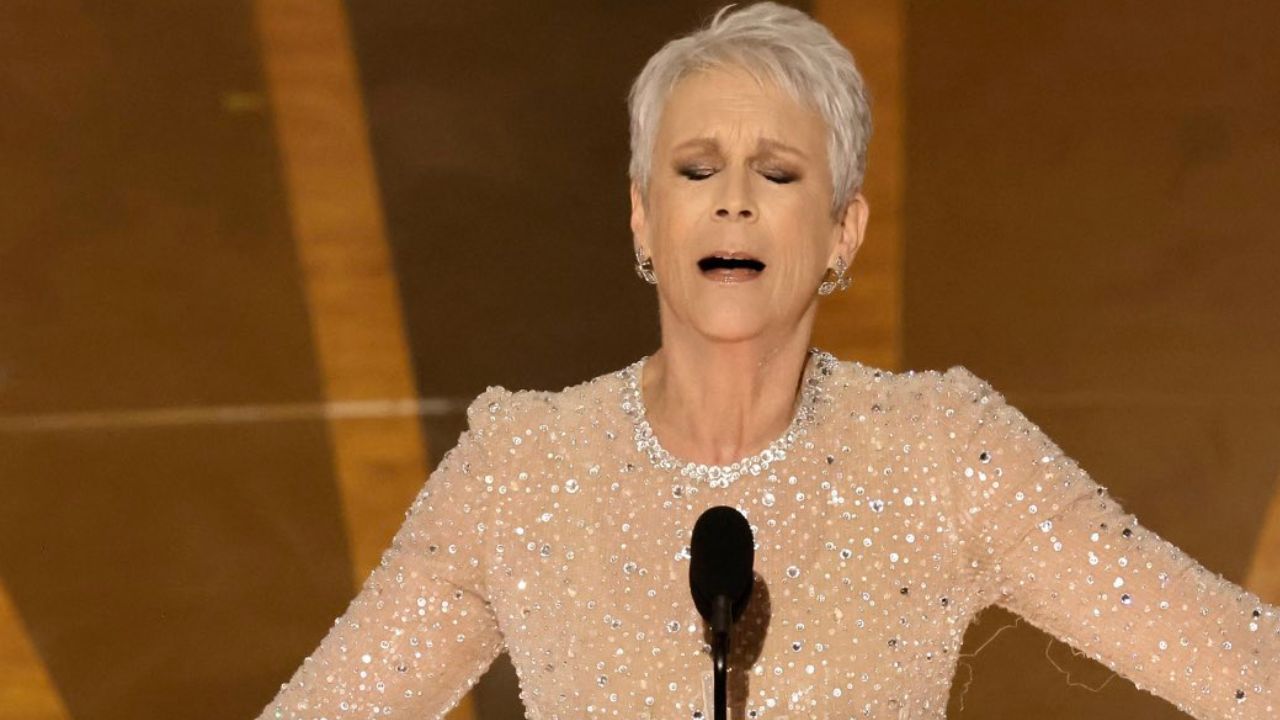 MM Keeravani and Chandrabose - Best Original Song (Naatu Naatu)
SS Rajamouli's RRR created history by becoming the first Indian feature film to win an Oscar for Best Original Song. The Naatu Naatu soundtrack by MM Keeravani with lyrics penned by Chandrabose received a standing ovation when singers Rahul Sipligunj and Kaala Bhairava delivered a stellar performance at the 95th Academy Award ceremony. During his acceptance speech, Keeravani spoke about Carpenters and thanked everyone in the form of a re-written Carpenters song. 
Indians have been waiting for an Oscar to bring home for a long time and even though AR Rahman and Gulzar won an Academy Award for Jai Ho in the Best Original Score and Best Original Song categories, it was for a British film, Slumdog Millionaire.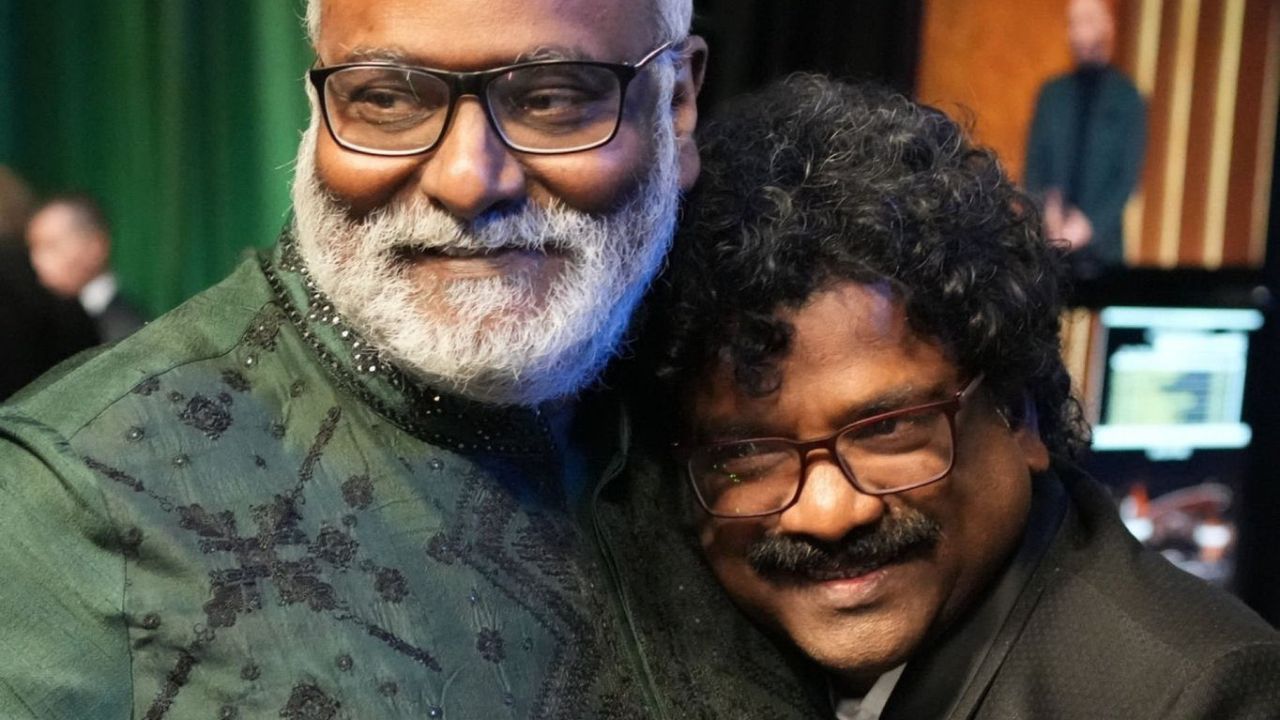 Kartiki Gonsalves and Guneet Monga - Best Documentary Short Film (The Elephant Whisperers) 
Two women - director Kartiki Gonsalves and producer Guneet Monga - brought glory to India with a historic Oscar win with the first-ever Indian production, The Elephant Whisperers. The debutant filmmaker worked on the documentary for over five years with 450 hours of footage that was edited into a 41-minute short film. It narrates the story of Bellie and her husband K Bomman, who, undeterred by challenges, raised two orphaned elephant calves - Raghu and Bommi in the Mudumalai forests. 
Guneet Monga's production house, Sikhya Entertainment also won the Oscar for Period. End Of Sentence in the Documentary Short Subject Category at the 91st Academy Awards.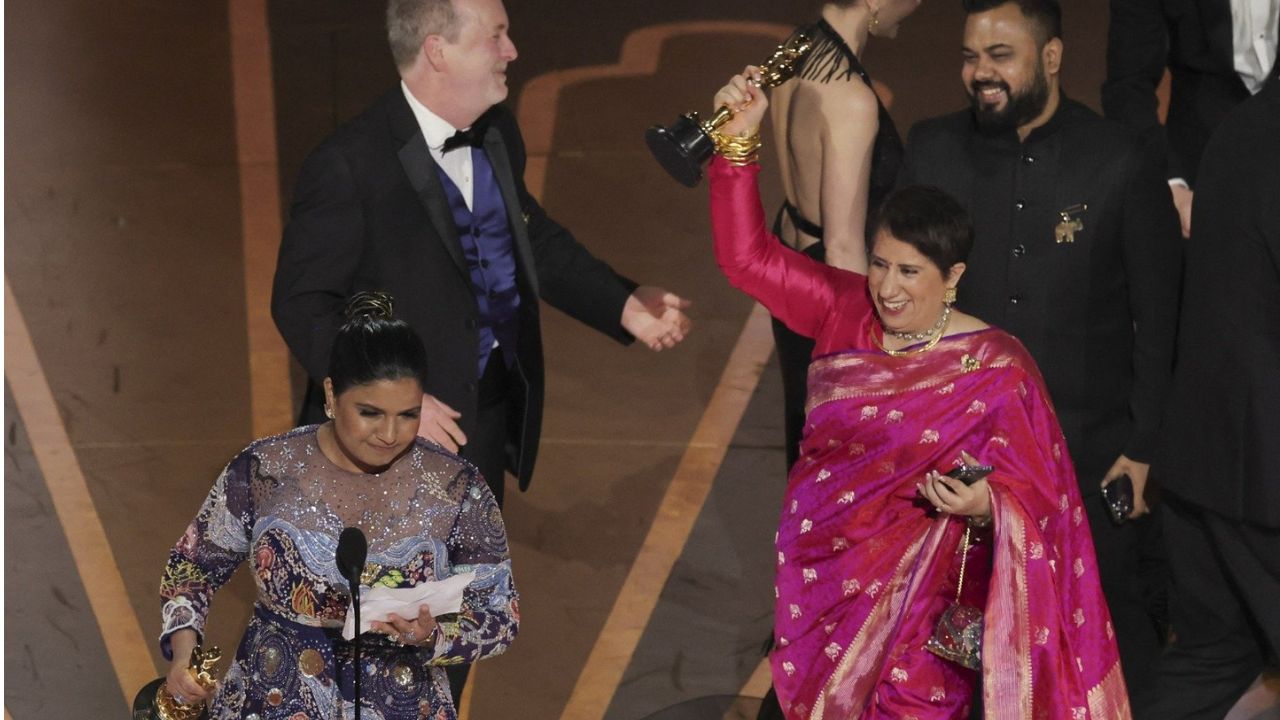 Daniel Kwan and Daniel Scheinert - Best Director and Best Screenplay (Everything Everywhere All At Once)
With the highest nominations at the 95th Academy Awards, i.e. 11, Everything Everywhere All At Once won in seven categories. During the acceptance speech, Kwan spoke about how the world is opening up to the fact that greatness does not stem from individuals, rather it emerges from the collective. As he goes on to share about his immigrant parents, who bestowed upon him the gift of cinema, he says, "My father fell in love with the movies as he needed to escape the world and thus passed that love of movies onto me. My mother, who was a creative soul and wanted to be a dancer, actor and singer but couldn't afford the luxury of that life path, then gave it to me." 
Behind every dream that comes true, there are generations that have struggled, overcome challenges and made sacrifices so the next generation has the chance to fulfil their dreams. As a closing note, Kwan reiterated that there is greatness in every single person. "It doesn't matter who they are, there is genius in every person, waiting to erupt. You just need to find the right people to unlock it."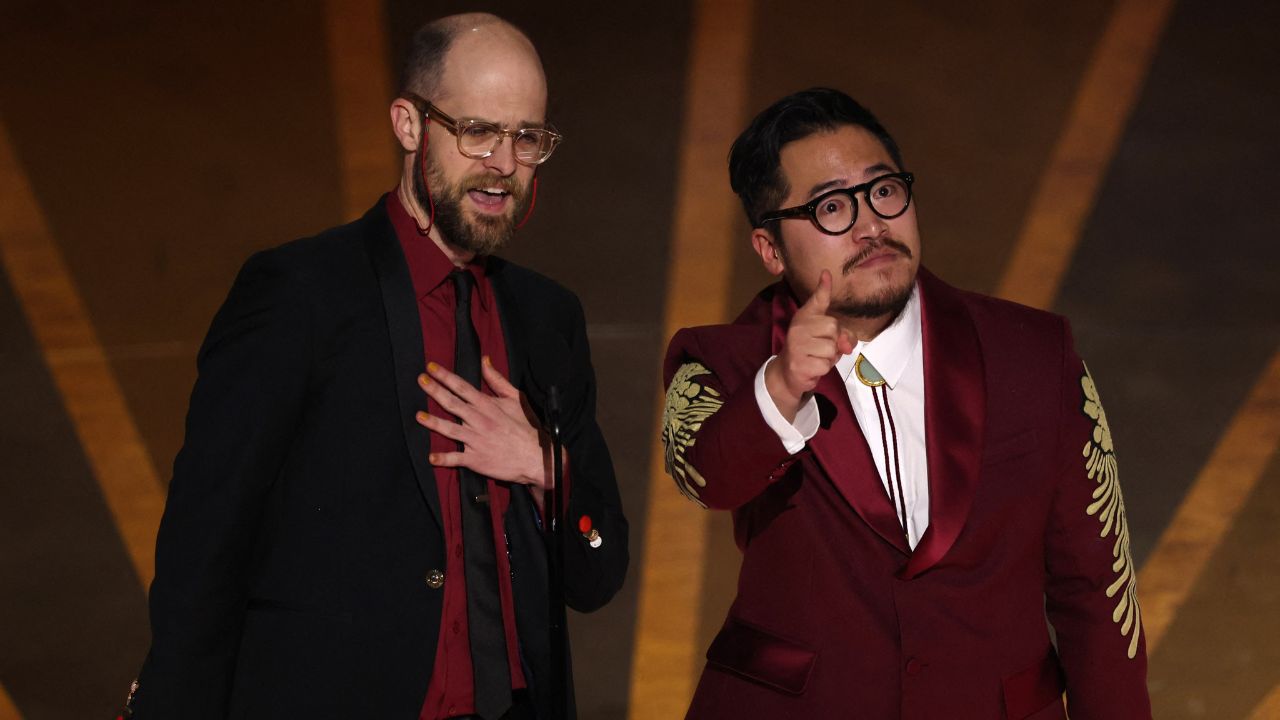 Sarah Polley - Best Adapted Screenplay (Women Talking)
Sarah Polley's film, Women Talking which is based on the novel written by Miriam Toews narrates the tale of active radical democracy, where people who don't agree on every single issue manage to sit together in a room and carve out a way forward, free of violence. And it is done not just by talking but by listening. This is Polley's second nomination and first Oscar win in a category that's been won by women back-to-back. Dedicating the award to women, Polley in her speech takes inspiration from the last line of her film, which is delivered by a young woman to a baby, "Your story will be different from ours." 
The film is her promise, commitment and anchor to women today as they make their way in this complicated, beautiful world.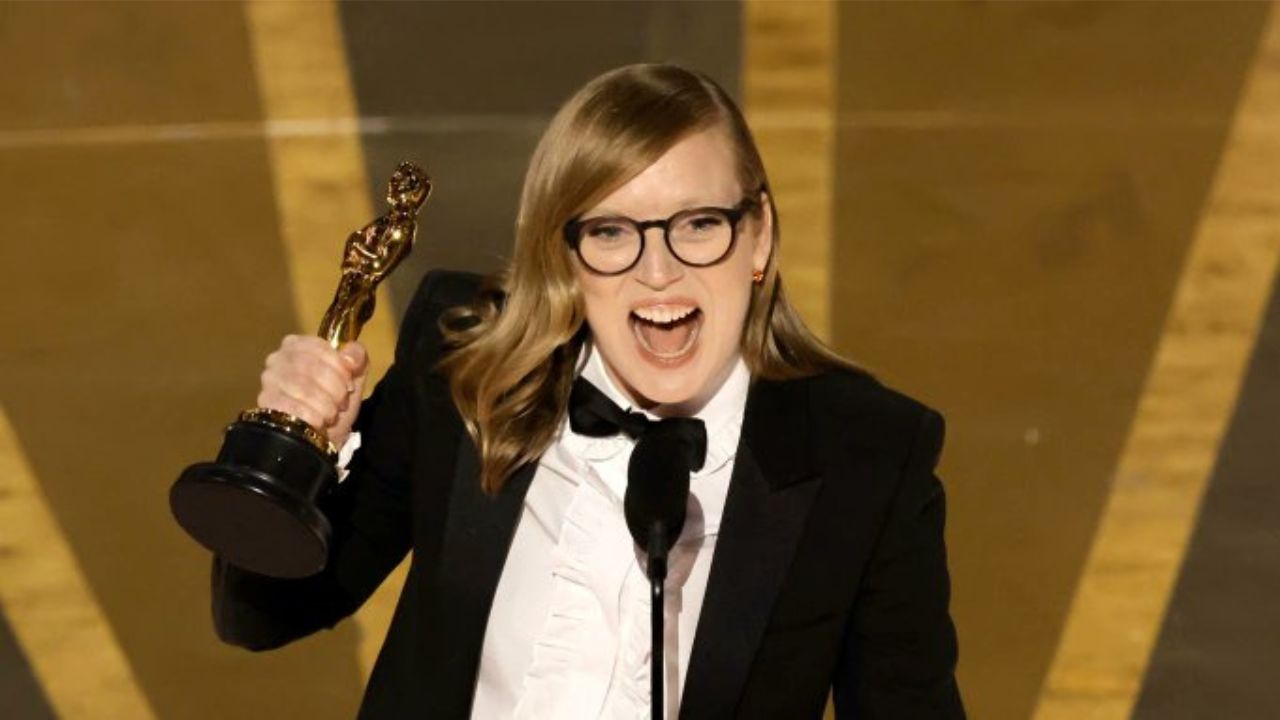 Brendan Fraser - Best Actor In A Leading Role (The Whale)
Brendan Fraser, who has been missing from Hollywood for sometime now after he spoke about a series of things including the shortcomings of his body while doing stunts and a startling allegation, won his first Oscar for his portrayal of a morbidly obese teacher in The Whale. Thanking director Darren Aronofsky for throwing him a creative lifeline so he could board the good ship, Fraser spoke about his beginning in the industry 30 years ago and how things didn't come easily to him. We are just glad to see him back on the big screen and finally taking home an Oscar for his brilliant performance!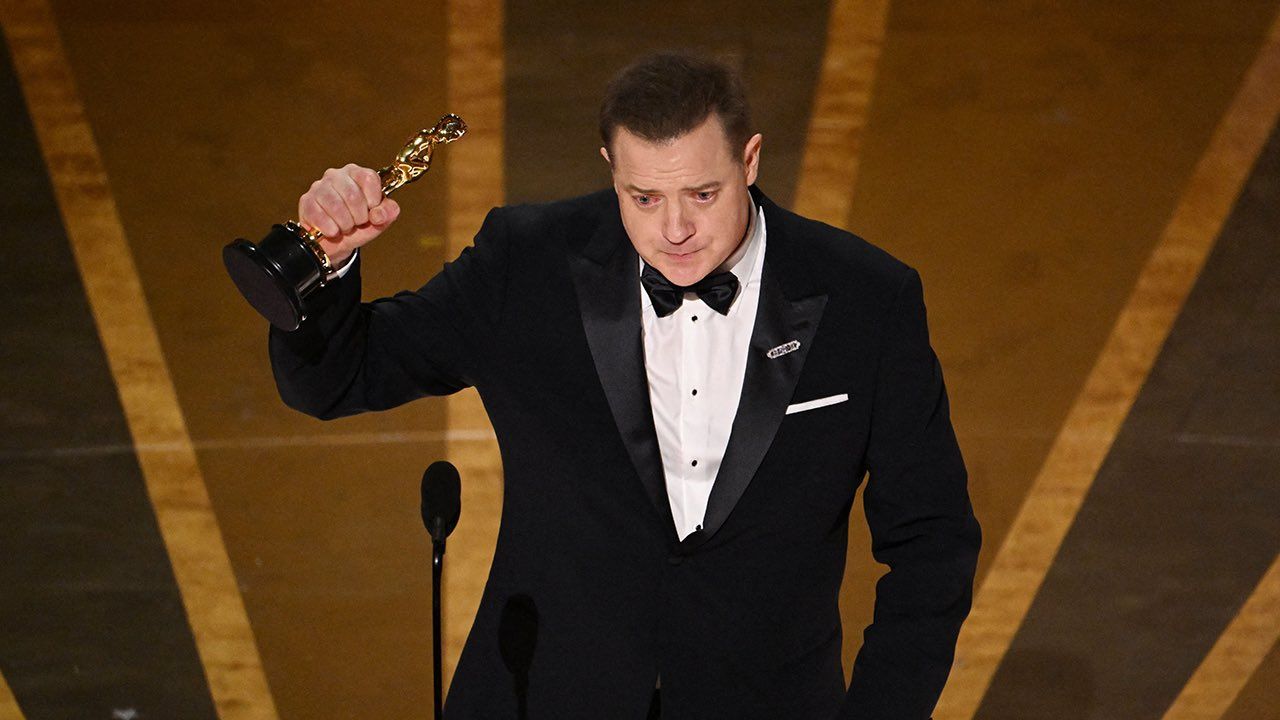 Michelle Yeoh - Best Actress In A Leading Role (Everything Everywhere All At Once)
Michelle Yeoh's victory makes her the first Asian woman to win an Oscar for Best Actress in the 95-year history of the Academy Awards. For Yeoh, who is taking back the Oscar to her home in Malaysia, she wanted to dedicate the award to all the moms in the world, without whom none of us would be here. Talking about the diversity and inclusivity, she shared. "To all the little boys and girls, who look like me watching tonight, this Oscar is a beacon of hope and possibilities. This is proof that dreams do come true. And ladies, don't let anybody ever tell you that you are past your prime."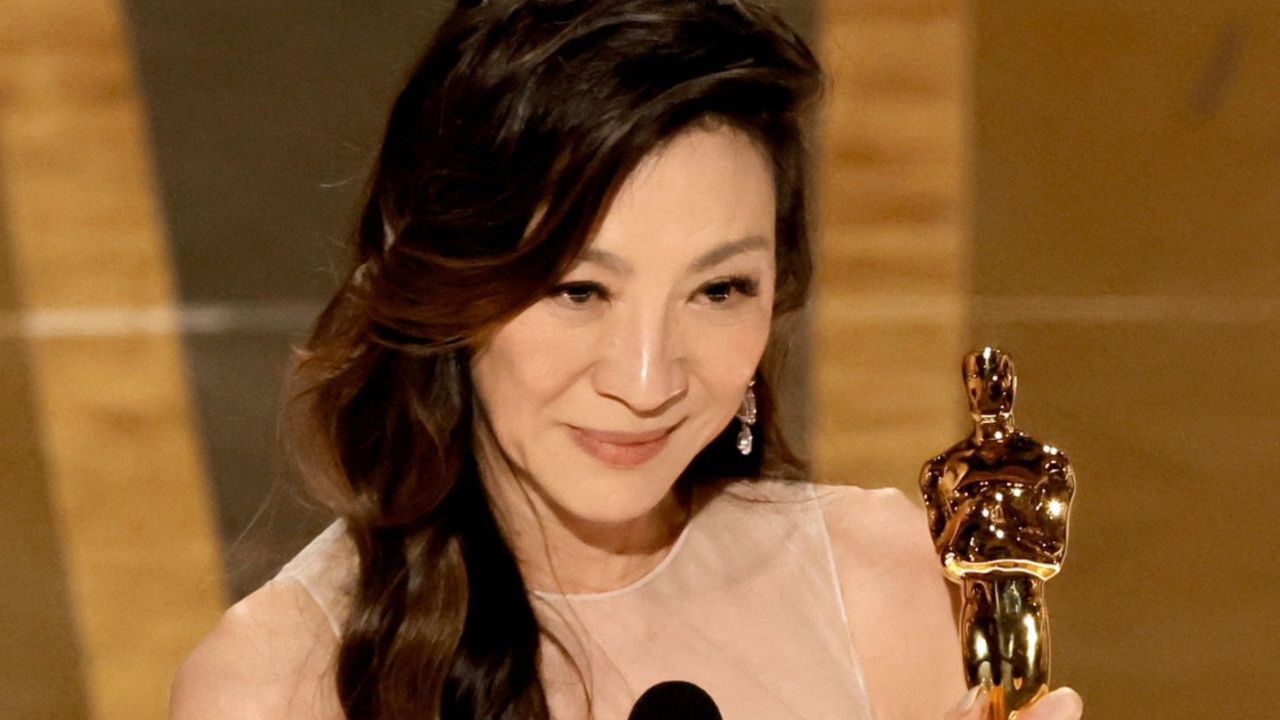 It was indeed a night to remember, where people who have been chasing a single dream for so long, finally saw it  fulfilled on the biggest stage of the world. As these stories and speeches fill you with the motivation to carry on in the new world of work, one of our biggest annual conferences, People Matters TechHR is back on August 3 and 4. And this year, the theme revolves around 'The Art Of The Possible' to help you create the world of work as you imagined. So, register now and join us at Leela Ambience, Gurugram.