Watercooler
How to keep a plan B ready for your new career?
Reel happenings of the Netflix original Plan A Plan B offer us some lessons to learn and apply in our corporate lives to tide over periods of crisis.
Imagine working with your business competitor in a shared office! Does that sound like a nightmare? But destiny had this planned for Nirali and Kosty to turn the opportunity into romance. Through the journey of love, here are some values that the couple from the Netflix series Plan A Plan B leaves for us.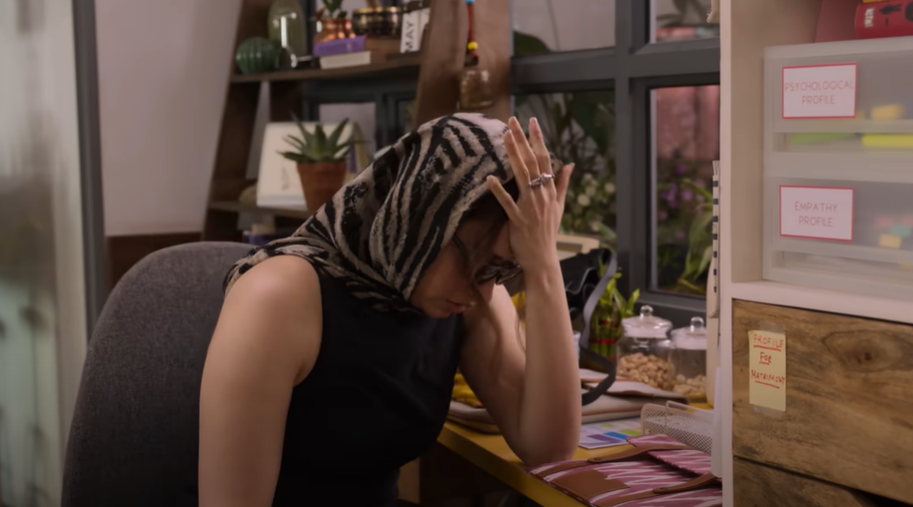 Romance is a journey of life that takes people through several twists and turns, ups and downs. Journeys of life don't just merely take us to something that is destined to happen. Rather, the journeys leave values with us forever.
Nothing comes to us in a perfect shape, but the onus to make things fall in place is on us and that is how life gives us tests to check how much we have learnt. Nirali and Kosty from the Netflix series Plan A Plan B fall in love after two incomplete relationships. As a result, time gives them a tough test. Throughout their love story, these are some of the lessons that they share with us as they also learn the same.
Diversity
"North India and South India are opposites, Your Honor." That makes one of the first few lines of Riteish Deshmukh as Kosty Chougule utters these words in the film. The truth is that one is ghee the other is coconut oil. Well! Though true, that's what makes a culturally diverse assembly of people an interesting place to exchange culture.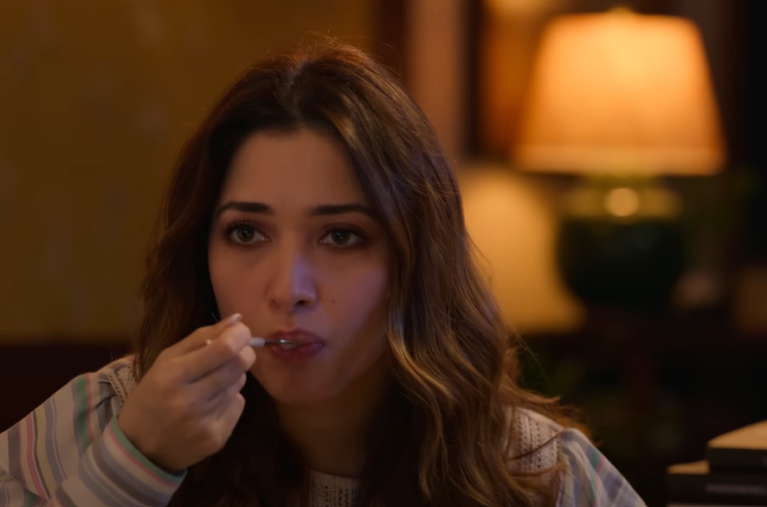 Now, imagine a workplace consisting of people from diverse geographies bringing their local cuisines for lunch. Doesn't that make an office the most intriguing place for foodies who don't have to look for places to try several cuisines? Though for remote and hybrid workers that may not be the case, once a year catching up can always be fun to explore the interesting traits of different cultures that colleagues may appreciate. This doesn't just make employees compassionate to each other but also makes the workplace a fun place to work. In turn, it contributes to their sound mental health.
Marriage is not bad but staying in a bad marriage is not good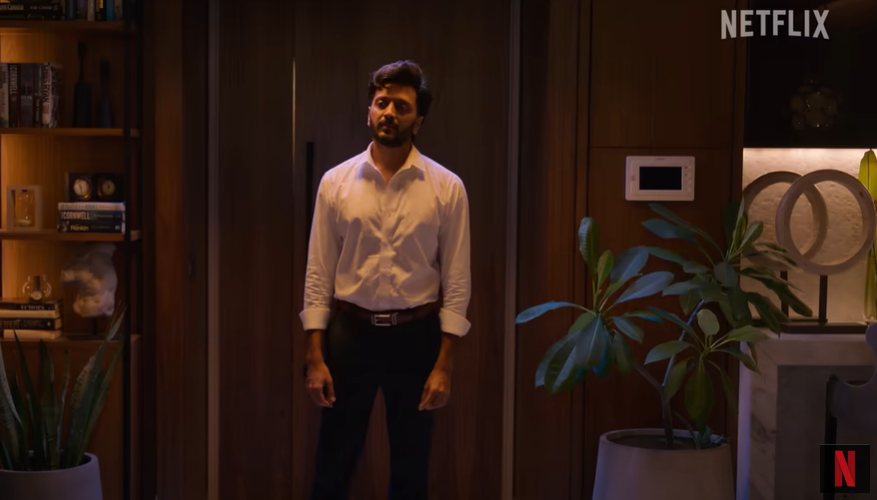 Isn't this dialogue by Kosty not exactly what we all have been waiting to hear from somebody? Our subconscious mind looks forward to hearing the same from a well-wisher to boost our confidence. The role of high salary and money is certain for all of us but the significance of sound mental health is also undeniable.
So, when confusion prevails over maintaining a balance between work and happiness, it is always judicious to drop what's not necessary and take a break. If that break rejuvenates you and brings you back to work, the break was worth taking. However, if the break puts your mind to doubt about whether your job makes you happy, then rethinking could be the right path to take.
Brand size may not always matter but satisfaction is important
Put on whatever you want and don't look at the brand size. Similarly, take up any job you relate to irrespective of the employer size. There have been uncountable instances of well known business leaders who have dropped well-paid jobs to roll out their startups and have eventually achieved success.
True to the fact that a big brand name adds to the weight of your resume, but only for a certain period. After gaining a certain level of experience, satisfaction is what the majority of the employees seek and this has been going on for ages. Also, age is just a number, and learning accompanied by unlearning should not be considered concerning age. Referring to a famous dialogue from the film Anand by late actor Rajesh Khanna, "Babumoshai, zindagi badi honi chahiye lambi nahi". As our 'tomorrows' are uncertain, the right idea is to pick up what we have been dreaming about.
Be sensitive to others' emotions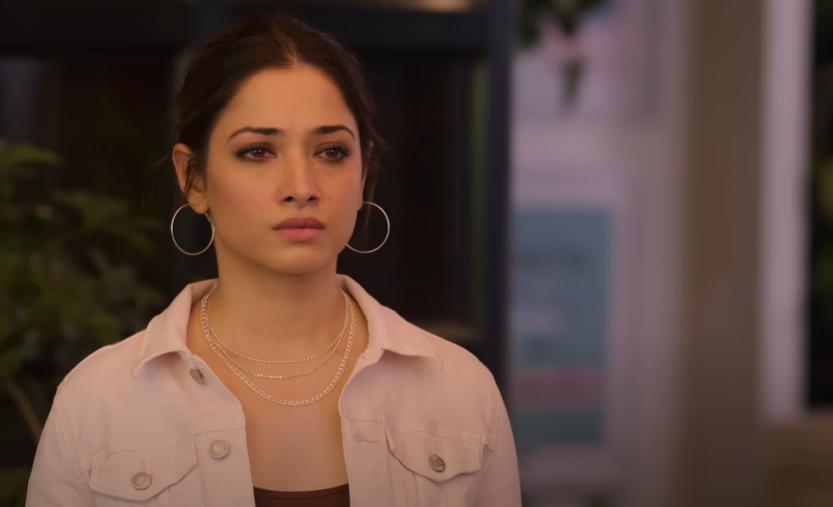 In the process of expressing annoyance towards Nirali (played by Tamannaah Bhatia), unintentionally Kosty ends up hurting her emotions about her past relationship. That's what we all need to learn from this film. People come from different backgrounds that create the canvas for them to paint their own emotions. At times, even unintentional fun can hurt a person which may eventually affect his/her state of mind. 
While opening their mouths at workplaces to make fun or crack jokes, people should be strong enough to take responsibility for each word that they use. Otherwise, they should be ready to face the consequences that may hurt them as a result of 'zero-tolerance' HR policies.
Use your sixth sense to understand whether you are wanted or not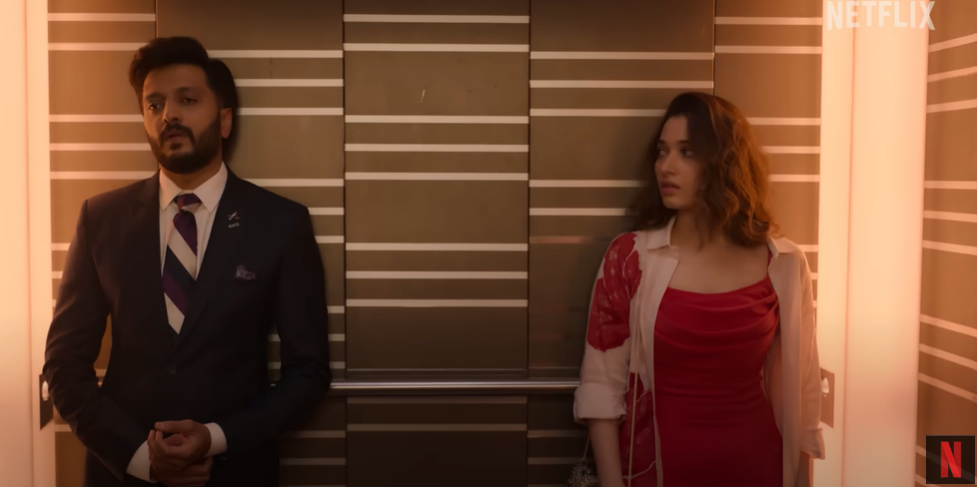 Nirali was struggling hard to find out whether Kosty was at all in love with her when he ghosted her for four days. With no calls or messages for four days straight, it was hard for her to know where she might have gone wrong. Similarly, it is of high importance for employees to use the sixth sense amid the atmosphere of quiet firing and layoffs.
In every organisation, even during a period of disruption, only those who may not be meeting the expectations are expected to be on the chopping block during the layoffs. The process doesn't take place in a day or two but happens over some time. Quiet firing comes with a lot of signs and one significant one is seniors resigning one by one. It is wise enough to decide fast when one may feel that something may not be right.