Corporate Wellness Programs
10 sessions you can't afford to miss at TRWC 2019
From an impressive speaker lineup of industry leaders to invigorating masterclasses to thought provoking case studies from Indian corporates, there are 10 reasons why TRWC 2019 is not to be missed.
Today when technological disruptions, changing skillset requirements, newer on-demand business models, and fluid workforce structures are changing the way organizations work,  C&B leaders are grappling with the challenge of keeping employees engaged, appreciated and happy in a rapidly changing world. How can rewards and wellness leaders effectively use rewards to drive engagement? What will be their major challenges to design a compensation policy of a distributed, diverse workforce? How can organizations ensure a shift from wellness to wellbeing?
It is on these very issues the People Matters Total Rewards and Wellness Conclave (TRWC) 2019 will offer expert insights on. From trends, case studies and access to latest products from industry experts, leaders, and solution providers in the domains of C&B, Talent Management, Reward & Recognition and Wellness, here are 10 top sessions you cannot afford to miss at TRWC 2019 on 16th January at The Leela, Gurugram.
1) Keynote: Emotional Economy at work - New ethos of engaging the workforce
Engagement goes beyond just the physical commitment of employees to their organizations; the new world of work gives "emotions" the dais that is placed much higher than before. Top global influencer on Future of Work, Jeremy Scrivens, Director of The Emotional Economy at Work shares perspectives on engaging employees to collaborate from their personal "why" and where the opportunities lie for businesses and leaders to tap that discretionary effort from the workforce.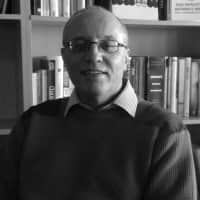 2) Panel discussion: My Pay, My Way: Rewards strategies for a multi-generational workforce 
With workforce comprising young graduate entrants to retiring leaders, rewards professionals have to cater to the varying demands and expectations of the multi-generational workforce. This session will present perspectives on how organizations are designing highly personalized rewards philosophies for their workforces. Chaired by Ester Martinez, CEO& Editor - in Chief, People Matters, the panel will include Priya Krishnan, CEO, Klay Prep Schools & Daycare, Shamita Chatterjee, Senior VP & Global Head – Total Rewards, Infosys, Gautam Anand, CHRO, Airtel, among others.
3) Case study: Driving blue-collar productivity, Hero MotoCorp's way 
This session by Smarajit Banerjee, Head Compensation & Benefit, Hero MotoCorp (SAP) will bring the world's largest two-wheeler manufacturer to share its story of driving blue-collar productivity, and mantras on how policies, structures, and processes differ for Blue-Collar workers, what impact do they have on costs, and what works and what does not! 
4) Case Study: Culture transformation through Rewards & Technology – Microsoft Story
Microsoft has been on a culture journey over the past few years, and processes and technology have been a key enabler in that journey. The case study by Rishi Khendelwal, C&B Head, Microsoft will focus on process changes & technology implementation that Microsoft did to enable the desired culture change. 
5) Fireside chat: New age sales compensation models
What are the new elements in sales compensation models, how are they helping align the fleet on the street with business objectives, and what are the cost impacts? A panel comprising of Subhalakshmi Ganguly, Director - Global Sales Compensation and Total Rewards, Asia Pacific & Japan, Lenovo Subir Chatterjee, Practice Leader - Variable Compensation, SPX Flow Mohan Sitharam, CHRO, Subex (SAP) will share insights on the same.
6) Panel discussion: Business expectations from Total Rewards - CEOs' perspectives 
Manpower costs are a huge portion of organizational costs which continually increase. What do CEOs expect from talent leaders managing portfolios directly impacting the Total Rewards for employees? A panel comprising of Ester Martinez, CEO & Editor-in-Chief, People Matters, Sameer Soman, Managing Director, Thoughtworks India Nitin Bansal, Managing Director, India Head-Networks, Market Area South East Asia, Oceania and India, Ericsson Nikhil, MD, GoDaddy will deliberate on the same.
7) Keynote: Rewarding Innovation
Creative agents have to take a lot of risks, some of them will be blockbusters and some of them will be failures but we need to reward failures to foster innovation. Maybe you haven't cracked anything yet after a whole year of ideas, what will you do? A lot of HiPos may have a lot of blue ocean ideas which may or not work. Indian film director Prahlad Kakkar will share insights on the same.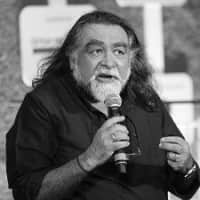 8) Masterclass: Nuts & bolts of stock-based compensation
Equity is a great way of aligning the workforce to business objectives, and this trend cuts across organizations of all sizes. This masterclass by Anubhav Gupta, Director- Aon Consulting will focus on the top trends, working mechanism of equity-based instruments, tax implications for employees and governance mechanisms including the role of Nomination & Remuneration Committee. 
9) Masterclass: Getting Started on Workplace Wellness that Works: Start a Movement
Instead of starting a program, you can start a movement of wellbeing in your organization! This workshop by Laura Putnam, Author - Workplace Wellness that works will give you the tools to get started ranging from the mindset shifts required, painting the world of possibilities, uncovering hidden factors, and starting with what's right.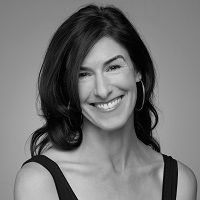 10) Masterclass: Leveraging analytics and narratives to design a win-win value proposition
Rewards strategies suffer from their inability to create reliable ROI. In this masterclass session by Abhijit Varma, Partner, KPMG, you learn how, analytics, narratives and sensing techniques can lead to better understanding of what employees truly value and what managements love spending on.  
Register here for the Total Rewards & Wellness Conclave 2019 on 16th January 2019 in New Delhi.