A Brand Reachout Initiative
Corporate Wellness Programs
Revolutionising wellness: How workplace health centers spell victory for employers
In the ever-evolving landscape of workplace dynamics, organisations are discovering that workplace health centers have become the ace up their sleeves to foster a healthier, happier, and more engaged workforce.
A wellness culture is the backbone of a robust employer brand—a secret weapon for luring and retaining top talent. But, above all, it's an unmistakable testament to an organisation that genuinely cares. As the workforce gradually returns to the office, the significance of prioritising their health and well-being cannot be underestimated.
As organisations gear up for hybrid and fully in-person working models, it's crucial to invest in wellness policies that pack a punch, delivering accessibility and impact. A game-changing solution that's gaining momentum are workplace health centers. These centers not only fortify preventive healthcare at the workplace but also pave the way for personalised wellness programmes.
In this article, we'll delve into the myriad benefits of work health centres and unveil how employers can leverage this initiative for maximum returns.
Centralised hub for healthcare services:
Workplace health centers seize the spotlight with their unwavering focus on preventive care. Picture this: data from the World Health Organization (WHO) reveals that preventive interventions can slash the burden of disease by up to 70%. It's a game-changer! 
These centers act as health guardians, offering convenient health screenings like blood pressure checks, cholesterol tests, and vaccinations on the premises. Detecting health issues early on, employees get the green light for timely treatment, skyrocketing their overall well-being and reducing the risk of getting sidelined by serious complications.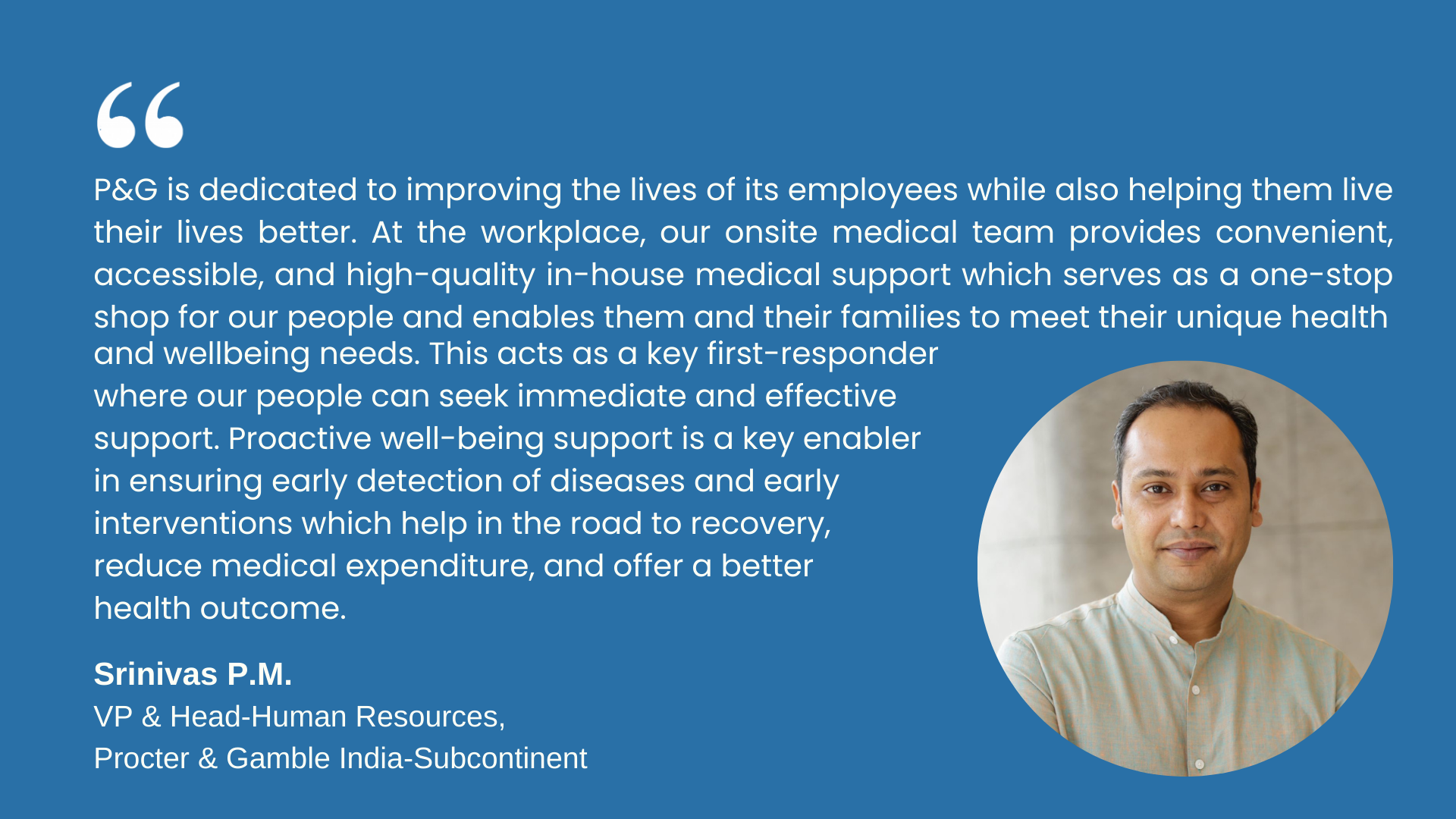 Convenience and time-saving benefits: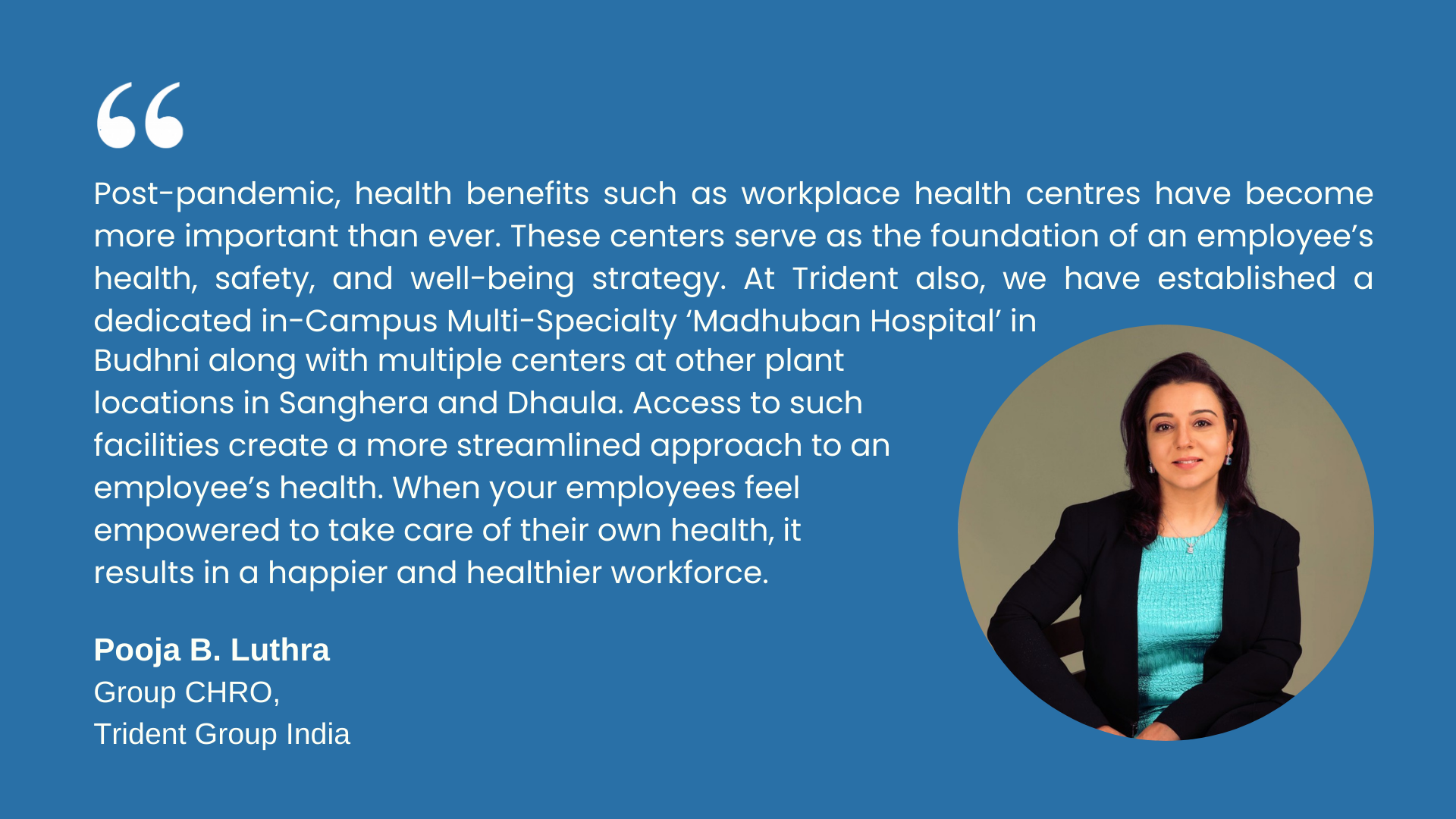 With workplace health centers in the arsenal, employees can ditch the traditional medical appointment shuffle. No more battling with time off work to reach distant doctor's offices. 
These centers are time-savers, like a lightning bolt that brings healthcare services right to their desks.
A study from the Journal of Occupational and Environmental Medicine highlights this impact, indicating how workplace health centers can reduce employee absenteeism by 25%. This inevitably translates to a healthier work-life balance, soaring productivity, and an employer that scores points with the team.
Empowering HR and Wellness leaders: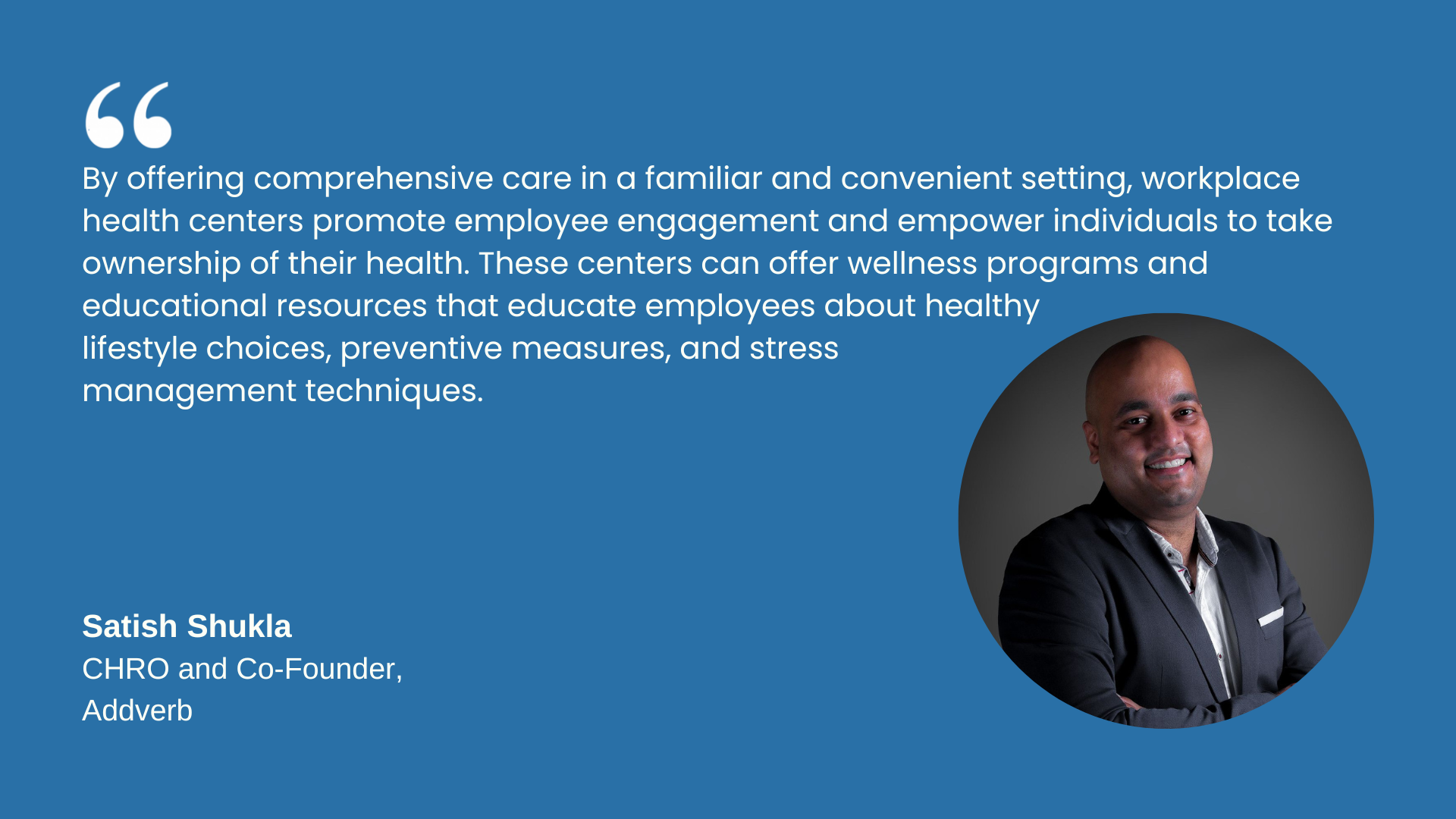 According to a report by Deloitte, investing in workplace wellness programs is a high-yield investment, where every dollar spent reaps approximately $3.27 in medical cost reductions. Enter workplace health centers - the ace up the sleeve for employers, tackling health issues head-on, minimising expensive complications, and masterfully managing chronic conditions. 
When HR and Wellness leaders champion these centers, it's a clear message to the team: "We've got your back!" Gallup's research also confirms the power of this play - employees thriving in overall well-being are 59% less likely to eye the exit.
Incorporating workplace health centers into the wellness playbook is a transformative strategy to elevate employee well-being and unleash their full potential. It's a slam dunk that offers convenience, reduces absenteeism, and fosters a healthier work-life balance. 
Embracing this wellness revolution isn't just about changing the game; it's about winning it. It's about creating a culture of proactive wellness and nurturing a thriving, engaged workforce.
So, if you want to lead your organisation to victory and embrace the winning strategy of workplace health centers, click here to know more about HCL Healthcare and become a true champion of employee well-being!