Technology
#TechHR16 Mega Tweetchat: Key Learning
Transforming HR and driving digital growth is the need of the hour. And the Mega TweetChat is just the tip of the iceberg. Join us at TechHR16 to learn more!
The #TechHR16 was a great hit! Trending in India just after 10 minutes shows the importance and engagement of HR leaders in transforming HR and driving digital in their roles, teams and at workplace - as reflected in the tweet during the chat - "Who says HR isn't digital enough?"
As a preface to the largest HR technology in Asia, TechHR16 Conference will be welcoming professionals & thought leaders who will lead the agenda of business and HR transformation – See you all on the 4th and 5th of August.
In case you missed the Tweetchat, here are some of the awesome Tweets. For complete Storify, visit #TechHR16 on twitter
Question #1 How will you define the upcoming HR Transformation?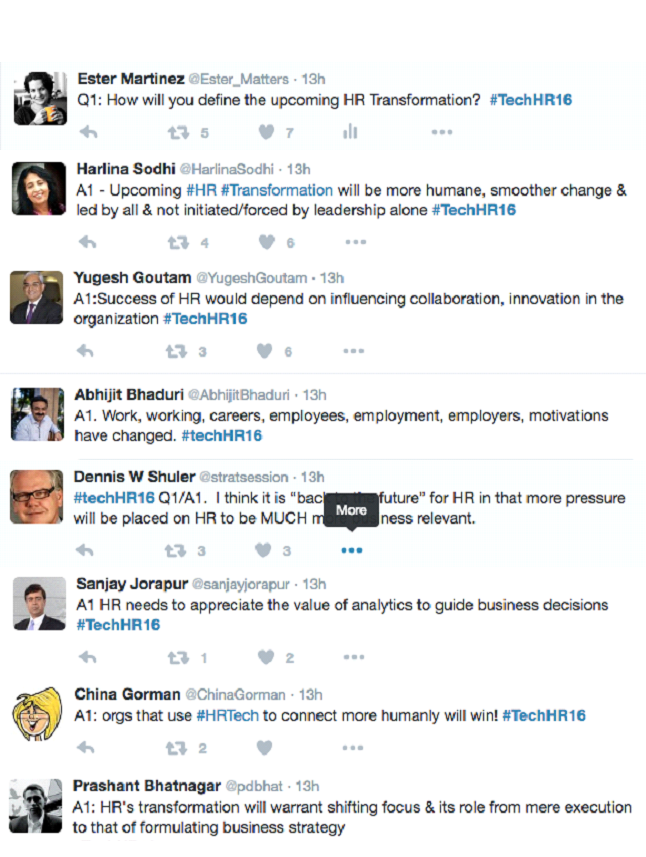 Question #2 What will come in the way for HR Transformation (that we need to be aware and prepared for)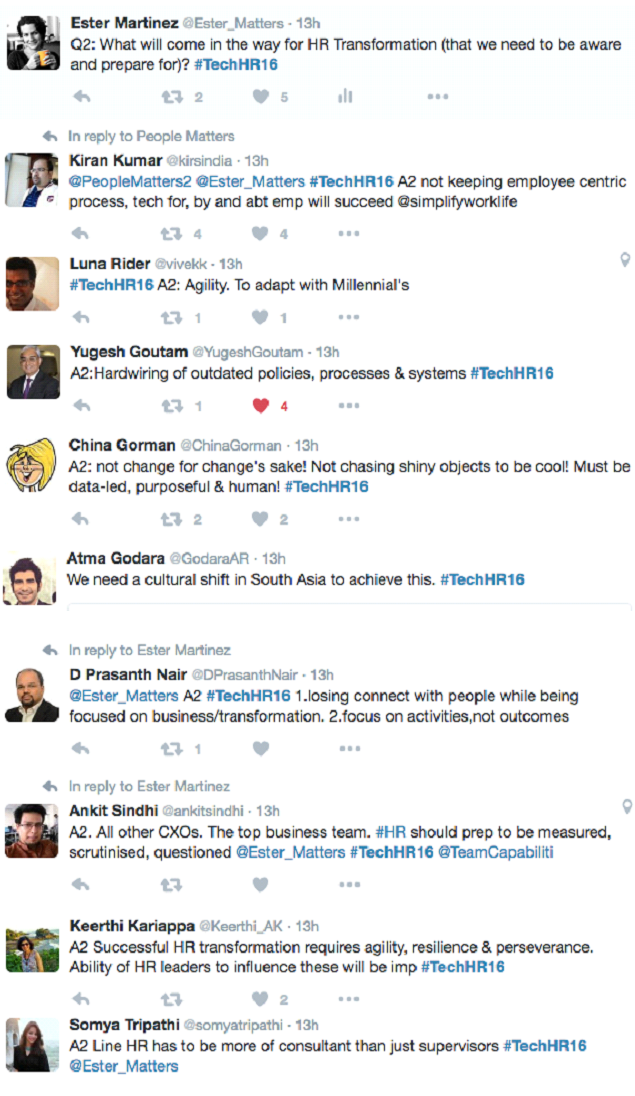 Question #3: How can HR professionals be ready to lead the next wave of HR Transformation?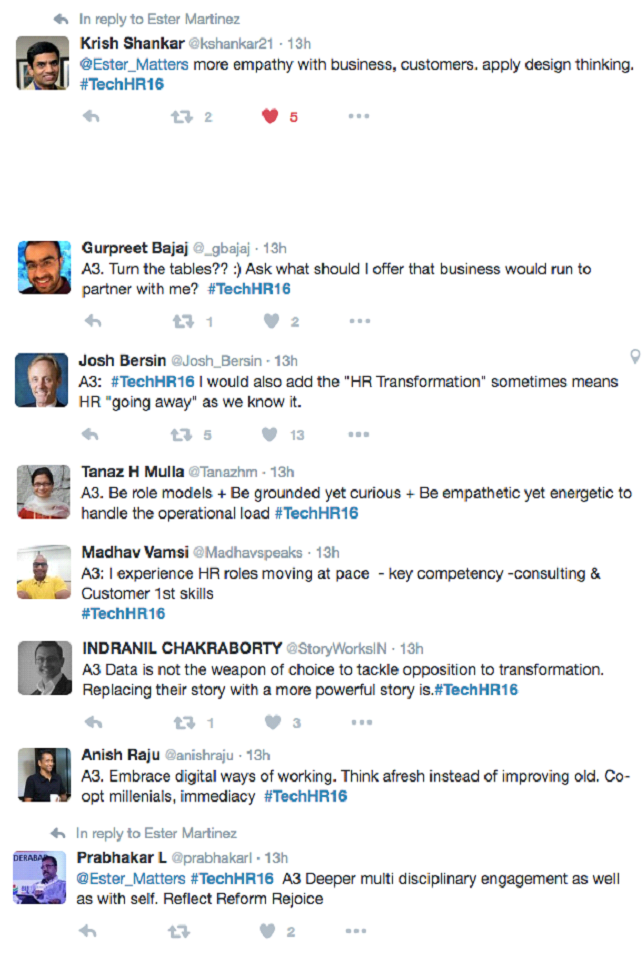 Question #4: What are the things that HR should STOP, CONTINUE and START doing right now?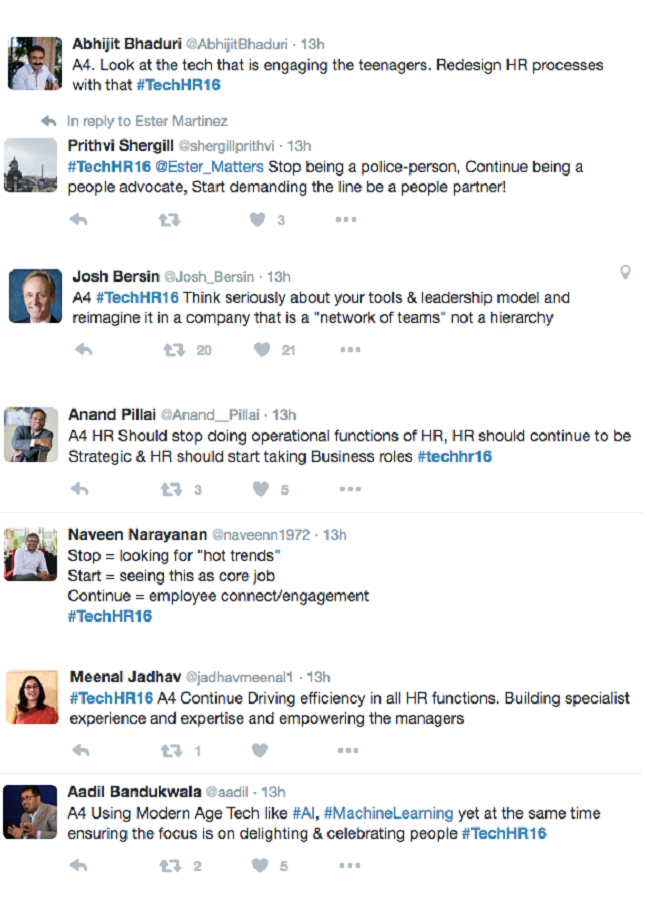 Question #5: What are the signs that show that 'The next wave of HR transformation is going to hit'?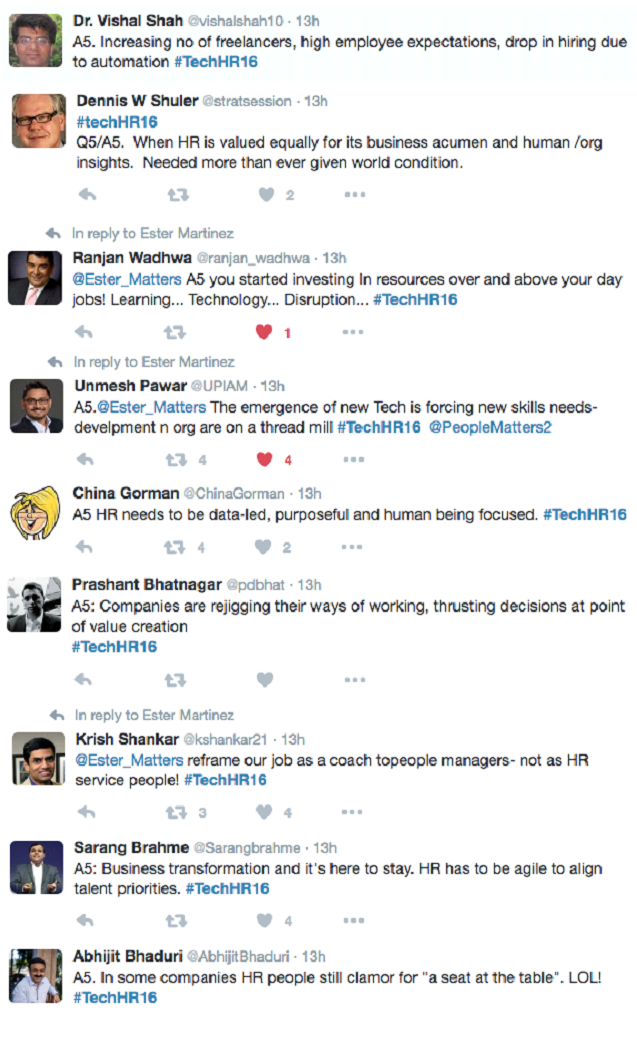 Conversation continues at TechHR16 Conference next week 4th and 5th of August in Gurgaon. See you all!