Leadership
Flashback @ Are You In the List Award winners
Here's the list of our 80 alumni of Are You In The List. We invite you to be part of this family as we are in the 5th Year of the Award.
People Matters is now announcing the last and final boarding call to the HR fraternity to nominate, or register for the 2016 Are You in the List Awards. In the last four years, the Are You In the List Awards has touched the lives of 7000 candidates. And this week, we have received a cumulative applications of more than 10000 (all years) which makes us proud of what we had initially set to achieve – however we have 'miles to go' before we can say we have arrived! Click here to register NOW!
Our efforts to crown the Future HR Leaders have not been just a trophy or a medal, but it is something more. If you go through the long list of our alumni, we are humbled to tell you that most of them are the leaders of HR today! And we invite you to be a part of this family as we are in our 5th year.
Here's a sneakpeak at our winners from the past: (Starting 2012 to 2015)
25 Winners of 2012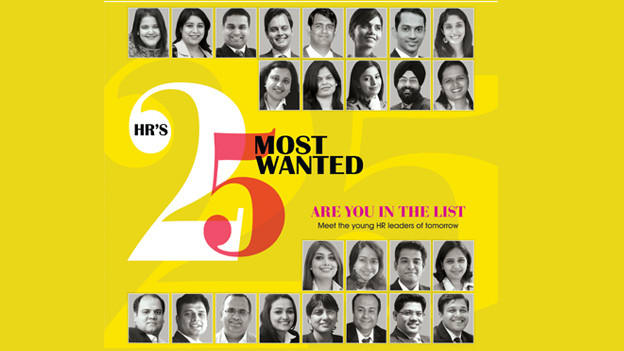 The Winners' List: (Click here to know more about them)
Aishwarya Datta, Manager, Human Resources, ICICI Lombard GIC Ltd,
Anita Bhatia, Service Delivery Leader, HR, American Express India
Avinash Kohli, HR Manager, GE India
Avirup Mukherjee, Student-HR, School Of Inspired Leadership (SOIL)
Dhruv Desai, Sr. Vice President & Head HR, Angel Broking Pvt Ltd
Diana Mirza, HR Business Partner – ESIIC at Hindustan Unilever Limited
Girish Kohli, Consultant-HR, Mercer Consulting
Hema Rengaswamy, Senior HR Relationship Manager, Standard Chartered Scope International
Indu Kapoor, Sr AVP HR, EXL Service Pvt Ltd
Nidhi Sharma, Associate Director-HR, Ernst & Young
Parjit Singh Bhatia, Senior Manager-HR, Max Healthcare
Prachee Sonchal, HR Development Manager, TATA Services Ltd
Rahul Kandhal, Regional HR Manager, North, Glaxo SmithKline Consumer Healthcare (GSKCH)
Rakhi Chauhan, HR Business Partner, Mphasis, an HP Company
Rashmi Sharma, Consultant, Aon Hewitt
Reju Mathew, Manager-Talent Management, ITC Infotech
Sanjana Vaidya, Head, SSU HR, Zensar Technologies
Saurabh Kalra, Head – Talent, MakeMyTrip India Pvt. Ltd.
Saurabh Nigam, Vice President, HR, Beroe Inc.
Shikha Braria, Service Delivery Leader - Human Resources, American Express India
Sujal Patwardhan, Associate Vice President-HR, Ambit Holdings Pvt Ltd
Sumit Neogi, Participant - Accelerated Leadership Program, Reliance Industries Limited
Suraksha Subramaniam, Asst. Manager HR, MphasiS
Tahseen Wahdat, Senior Manager - Learning and OD, Corporate Human Resources, Essar Group
Vishal Gupta, Assistant Professor – HRM, IIM Calcutta

21 Winners of 2013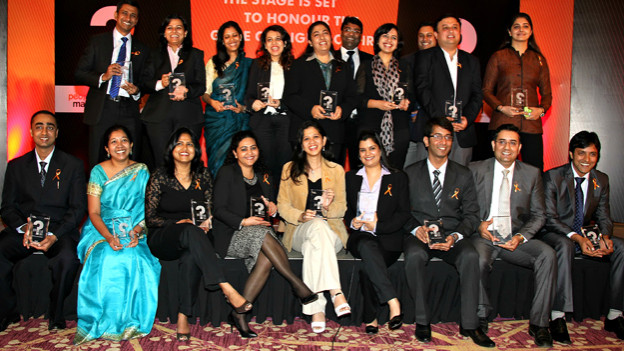 The Winners' List: (Click here to know more about them)
Kaustubha Parkar, AVP, Axis bank
Subhashini Acharya, Senior Manager- Organizational Development, SAB Miller India
Aarti Shyamsunder, Director of Research, Catalyst India
Tooba Modassir, VP & Lead-HR Strategy & planning, Citigroup
Ashissh Kapoor, Manager HR, Ernst & Young
Prashant Kumar, Sr. Manager – HR Harrisons Malayalam Limited, RPG Group
Anu Anand, Manager – Talent Acquisition, Reckitt Benckiser
Arushi Kakkar, Manager - Human Resources, ITC Limited
Sunder Ramachandran, Senior Manager - Training Academy, Jardine Lloyd Thompson
Swati Jain, Head of HR operations, KEC
Anunay Shrivastava, AVP- HR, KOTAK Mahindra Bank
Rashi Anand, Senior Manager - Human Resources, Lupin Ltd
Shivin Tikoo, Manager-OD, Mahindra AFS
Sourya Sidhhartha Dash, Regional Manager HR, Mahindra & Mahindra Ltd.
Divya Jain, Program Manager, Right Management
Pooja Chawla Sanghavi, Senior Manager, Tata Consultancy Services
Hitesh Agarwal, Corporate Business HR, Tata Power Company Ltd
Satyadeep P, HR Business Partner - New Product Development, TVS Motor Company
Deepa Chandrasekhar, Process Head - Talent Acquisition & On Boarding, ING Vysya Bank
Chandini Kamal, Global Lead - Employee Engagement, HCL Technology
Geetika Mehta, Head - Human Resources, PUMA Sports India Pvt Ltd


18 Winners of 2014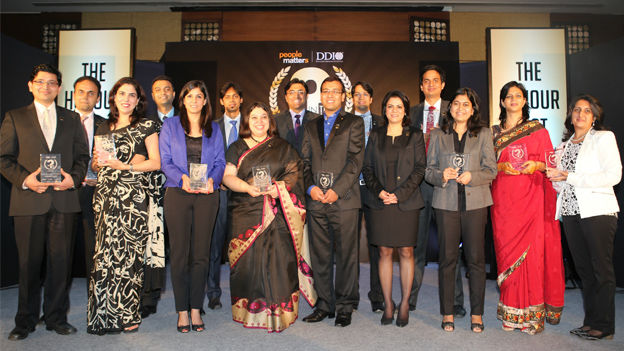 The Winners' List: (Click here to know more about them)
Aarthi Sivaramakrishnan, Head-HR, Beroe Inc
Dr Adwaita Govind Menon, Manager, KPMG
Akanksha Agarwal, Manager-HR, Asian Paints
Anil Agnihotri, Business HR Manager, SKF India Ltd
Anant Kasibhatla, AVP, Marsh India Insurance Brokers Pvt. Ltd
Akshay Chadha, HRBP, Distribution-North India, Standard Chartered Bank
Anjali Bhatia, Senior General Manager, Experion Developers Pvt. Ltd
Deepa Bhulescarr, Manager-Talent Management, Capgemini India
Divya Kohli, Deputy Manager–HR, Global Rewards, Tata Global Beverages
Hargovind Adhikari, AVP, Citibank
Kanisha Raina, Global Talent Partner-Research, IBM India Pvt. Ltd
Ghanashyam Hegdekatte, Manager, Mahindra Automotive and Farm Sectors
Pijus Kanti Das, Manager–Talent Management & HR Initiatives, L&T Metro Rail (Hyderabad) Ltd
Mayokun Aduwo, Lead HR Operations India and South Asia, IBM India Pvt. Ltd
Kenneth Sequeira, Director-HR Strategy, IMRB International
Sakshi Khosla, HR Leader, GE India Industrial Pvt. Ltd.
Saumya Mittal, General Manager–Talent Acquisition, PepsiCo
Romit Mufti, Senior Manager–Human Resources, IL&FS Financial Services Ltd


16 Winners of 2015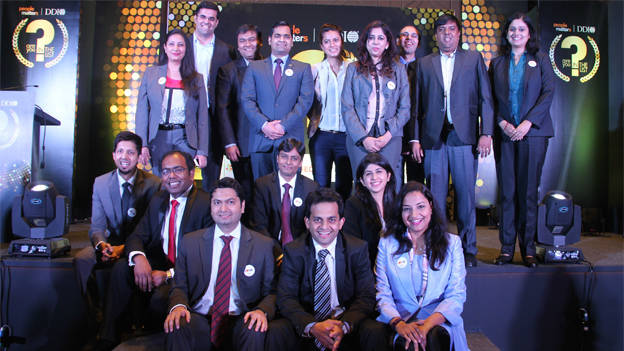 The Winners' List: (Click here to know more about them)
Jay Thakkar, Head - Compensation & Benefits and HR Operations, Aditya Birla Housing Finance Limited,
Neha Sharma, Senior Employee Relations Manager, ICICI Bank,
Amit Papneja, Manager-Field Readiness, Asian Paints Ltd.,
Avijit Shastri, Divisional Manager - Channel HR, TATA Motors,
Niranjana Harikumar, Lead- Learning and Organizational Development, Piramal Group,
Aanchal Bhugra Kothari, Senior HR Business Partner, Reliance Industries Ltd.,
Soumitra Acharya, Head HR Analytics, Mahindra & Mahindra,
Kumar Abhimanyu, Participant - Career Acceleration Program, Reliance Industries Ltd,
Ali Imran Syed, Global Learning & Organization Development Manager, Avery Dennison,
Benjamin Rajkumar, Manager - Leadership Development, Titan Company Ltd,
Richa Singh, Senior HR Officer, HPCL,
Varun Tandon, Associate Consultant, Salto Dee Fe Consulting,
Bhrigu Joshi, Head - Talent Management & Development, MakeMyTrip.com,
Shaily Rampal Misra, Associate General Manager, HCL Technologies Ltd.,
Abhinav Iyer, Senior Manager, Wipro, and
Neha Saxena Shenoy, Senior HR Business Partner, Adobe.

So, don't wait! We have extended the date till 26th August. Your last chance to be part of the esteemed Future HR Leaders family. Register Now!
*The designations are as per the day they applied & won their Awards!