Leadership
The 2016 List is Out: The 'Fab 15' of Emerging HR Leaders!
The 5th edition of the Are You in The List Awards saw huge number of applications, then mind-boggling 8-month process to get to the top 15.
The onus to create a mega 'Are You in The List Awards 2016' was on us. Yes, 5th year of the Awards is not just a humbling experience for us at People Matters, but it is also a time where we rewind, reviewed and recalibrated what we did right and what needed our utmost attention for improvement. Our success stories are because of our winners – from 2012 to this year. You have given us the strong foundation, believing in our idea, and also creating a value-chain for the HR fraternity.
Here's a snapshot of our 2016 winners: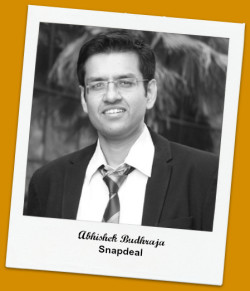 ABHISHEK BUDHRAJA, Associate Director, HR (Talent Management, OD & OE) at Snapdeal
An inquisitive learner, a happy worker Abhishek wants HR to mandate data (quantitative/qualitative) as the cornerstone of every decision, every recommendation. A BITS Pilani Graduate & and armed with MBA from XLRI, Jamshedpur, Abhishek's HR Agenda for 2017 is "design for the population & keep getting better at it." He is also a passionate sportsperson.
Click here to know more about Abhishek Budhraja
ANKITA PODDAR, HR Business Partner, Amazon
Creative, curious, and a writer – Ankita apart from being an HR professional is also an HR blogger – she loves to pen down anything and everything about HR. She believes that HR is still the most under-estimated profession of all time, yet she is in her own words, "Obsessed with all thing HR, Amazon & Behavioural Economics." She is a part of the Blog Squad for SHRM, and also a part of the Youth Council of the NHRDN– Chennai Chapter and leads the content team of the council.
Click here to know more about Ankita Poddar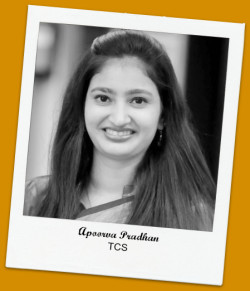 APOORVA PRADHAN, Assistant Manager, Tata Consultancy Services Ltd
Genuine, simple, inquisitive – describe Apoorva the best. Armed with Masters in Management Studies, her foray into HR was inspired by her own Grandfather whom she gives credit for her HR acumen. She describes HR as a 'Catalyst' and describes her Are You in The List Journey as "very Intellectually- stimulating, people- binding journey of self- discovery." She loves to travel.
Click here to know more about Apoorva Pradhan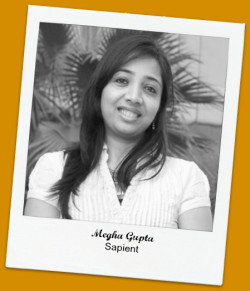 MEGHA GUPTA, HR Business Partner, Sapient Corporation Ltd
Her personal philosophy is #MakeitMatter, Megha strives for excellence in whatever she does. An MBA in HR, she believes that HR in today's world is an institution in itself that can help business to transform its core differentiator which is 'People'. Her HR Agenda for 2017 is to create a workplace as an experience. Spending quality time with her family helps her unwind and get back to work with rejuvenated vigour.
Click here to know more about Megha Gupta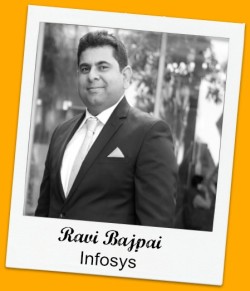 RAVI BAJPAI, Practice Lead Talent Acquisition, Infosys
An engineering graduate (Computer Science) with PG in Management from VGSOM, IIT Kharagpur, Ravi started his job at Infosys as an HR Functional Consultant, and now has been with the organization for 11+ years. He invests his free time in everything which life has to offer - from movie making to Pet psychology, and everything that interests him.
Click here to know more about Ravi Bajpai






SALIL RAHEJA, Deputy General Manager, Essar Steel India Ltd.
Post Graduate in Human Resources from MDI Gurgaon, Salil joined Essar group as a Management Trainee. With more than 7 years of rich HR experience across varied roles, he strongly believes in making HR function relevant to the Business and driving HR initiatives which would add value to the Business. He describes HR as 'indispensable' and his hobby include reading Biographies of renowned leaders and sportspersons and playing Cricket.
Click here to know more about Salil Raheja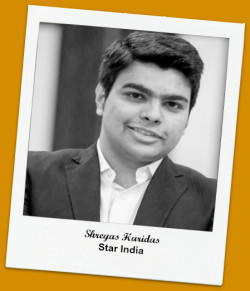 SHREYAS HARIDAS, HR Business Partner, Star India Pvt Ltd.
Music, reading, sports, debates – Shreyas dabbles in all of these with élan. His love for music made him to learn multiple instruments including Guitar; is also a part of a Rock Band and has done multiple shows. The MBA Grad from Symbiosis Centre for Management and Human Resource Development, Shreyas is hugely inspired by Dr TV Rao. His HR Agenda for 2017 is to pursue certification in psychometric tools and try to be involved in various HR projects that have wider impact on organizations.
Click here to know more about Shreyas Haridas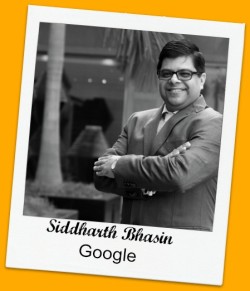 SIDDHARTH BHASIN, HRBP, G&A Business, APAC Region, Google
A Business Management post-graduate from XLRI - Jamshedpur, Siddharth has gained credentials in HR, namely Chartered MCIPD from CIPD (UK), SPHR, and HRMP from SHRM / HRCI (USA). He describes HR as a continuum between employee advocacy and strategic skills. His varied interests include volunteering for social causes, and in his free time he enjoys reading spiritual books, singing, travelling, and food. He describes the AYIL Journey where the process has helped to reinforce his strengths and also highlight development areas where he can improve further as an HR professional.
Click here to know more about Siddharth Bhasin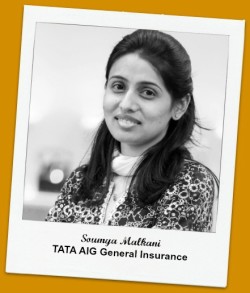 SOUMYA MALKANI, Deputy Manager – OD, Tata AIG General Insurance Company
She did her BA (Hons) in Psychology before pursuing her Management. Soumya's proficiency lies in managing HR administrative activities as well as design and development of HR systems based on behavioural science. Her biggest strength is her ability to cope with stress. While she loves reading in her free time, she believes that HR should continue to maintain a balance between people welfare and business orientation.
Click here to know more about Soumya Malkani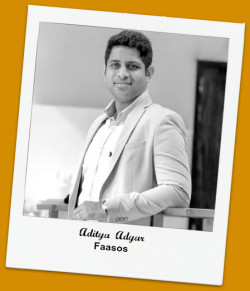 ADITYA ADYAR, Chief People Officer, Faasos
Passionate about backpacking and travelling, Aditya keeps on learning fresh perspectives about life from his travel journeys. Armed with a degree in MBA HR from SIBM, Pune, he would love HR to stop being a 'paper pusher' and focus more on HR analytics and technology orientation of HR. He describes the AYIL journey as very intriguing, thought provoking and exciting. His favourite book is Maverick by Ricardo Semler.
Click here to know more about Aditya Adyar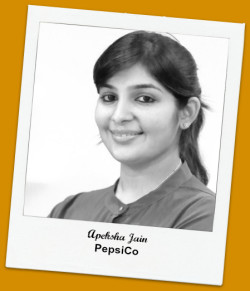 APEKSHA JAIN, Senior HR Business Partner, PepsiCo
Apeksha is an Engineering Grad with an MBA in Human Resources who started her professional career with Sales as a launch pad. In her words, she is 'a Maximizer, someone who tries to stimulate personal and groups excellence through her strengths.' A Go Getter & with heavy Bias for Action, Apeksha loves to indulge her free time in Badminton, Palmistry, and Trekking. She describes HR as a delightfully evolving function which has taken a quantum leap in the last 2 decades to help businesses stay afloat in today's VUCA world.
Click here to know more about Apeksha Jain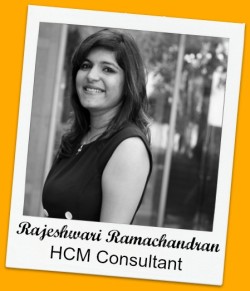 RAJESHWARI RAMACHANDRAN, HCM Consultant
Rajeshwari is an MA in Personnel Management from Tata Institute of Social Sciences, and she is a canine behaviourist and the founder of the Human Dog Interaction Project. Her extraordinary projects include integrating dogs into the solutions for various talent management processes like employee wellness, experiential learning, CSR activities and fun at work. She describes HR as a function in constant transition.
Click here to know more about Rajeshwari Ramachandran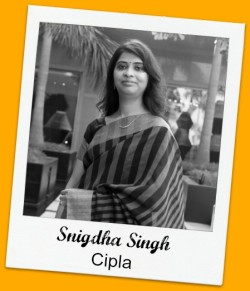 SNIGDHA SINGH CHAUDHURI, Sr. Manager, HRBP, Cipla
Her husband is her biggest strength – she is an alumnus of Tata Institute of Social Sciences, Mumbai and Lady Shri Ram College, Delhi, Singdha enjoys designing personalized gifts for her family and friends. She has keen interest in writing and would like to pursue that someday. She describes HR ad 'the custodian of policies, processes and culture for the Organization.'
Click here to know more about Snigdha Singh Chaudhuri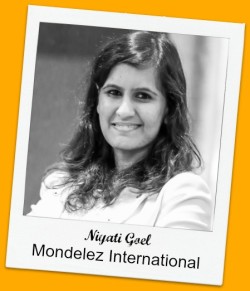 NIYATI GOEL, Regional Rewards, AMEA (Asia Middle East & Africa), Mondelez International
An Engineer from NIT Bhopal, and MBA from XLRI Jamshedpur, Niyati has worked with Cadbury (now named Mondelez) in Mumbai, Singapore, Delhi. Her varied work locations have inspired her to travel and experience the new cultures. Her biggest personal achievement has been to travel to the Arctic Circle and back on a solo backpacking trip! She describes HR professionals as 'Charismatic', she is optimistic, easy-going and straightforward.
Click to know more about Niyati Goel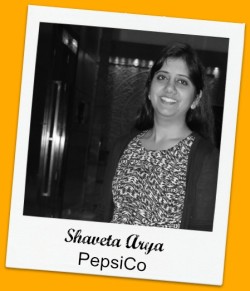 SHAVETA ARYA, Senior Manager, Talent Acquisition, PepsiCo
Her 3-year old daughter is her biggest strength. Shaveta who has 8.5 years of experience started with PepsiCo as a Management Trainee and since then have been donned multiple hats across HR. "Managing diverse workforce with different backgrounds, generations, cultures and raising and customising HR Delivery to keep this diverse workforce engaged" is what keeps her awake at night! When she is not working, she loves to travel.
Click to know more about Shaveta Arya