Leadership
Top 10 B-Schools For HR Aspirants
As MBA aspirants in India prepare themselves to bell the upcoming CAT, here's a look at the leading B-Schools in the country for a shining career in Human Resources.
As MBA aspirants in India prepare themselves to bell the upcoming CAT, here's a look at the leading B-Schools in the country for a shining career in Human Resources. This article is based on the NHRDN B-School Ranking 2015 published in People Matters based on schools that participated in the study. Here is the link of the complete study and parameters. 
1. XLRI-Jamshedpur: Established in 1949 in Jamshedpur, Xavier Labour Research Institute is known for its PGDM in Personnel Management and Industrial Relations (PMIR). To apply at XLRI, aspirants must make a cut in the institute's own admission test XAT (Xavier's Aptitude Test) or GMAT. Some of the notable figures from the institute are B. Muthuraman, Vice-Chairman, Tata Steel Ltd., Krishnakumar Natarajan, CEO at Mindtree, Leena Nair, Global Senior Vice-President (Leadership & Organisation Development), Unilever.
Average placement package offered in 2015: 17 LPA.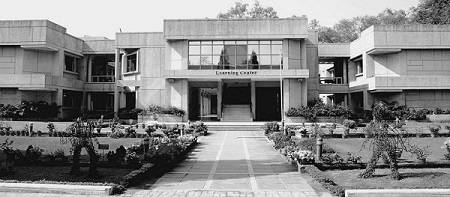 2. IMI –Delhi: Established in 1981, the International Management Institute strives to create industry ready, socially conscientious and ethical managers out of its students. Industry experts help in designing the course structure. IMI primarily focuses on the CAT and GMAT scores while admitting students. It's unique course structure and pedagogy has helped the institute chisel out industry-ready HR professionals. 
Average salary package in 2015: 9.2 LPA.
3. IIM Ahmedabad: The IIMs need no introduction. Established in 1961, the IIMA is known for its stringent selection process as it only admits highly-competitive and consistently high-performing candidates in its PGDM program. IIMA has pioneered the case-study approach to management education in India. IIMA  has been listed in the Top 25 Global B-Schools and is seem to offer better career opportunities and growth than most other Top B-Schools.
Average salary package offered at IIMA in 2015: 20.47 LPA.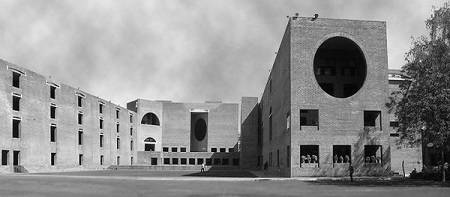 4. IIM Kolkata: IIMC is the only Indian B-School which is a member of the Global Alliance in Management Education (CEMS). IIMC has also tied up with Hughes Global Education India to offer a high-quality Executive Program in Human Resource Management; the program helps working professionals understand the Human Resources industry through case studies while senior executives from the industry provide valuable lessons to them from the corporate world.
Average salary package offered at the institute in 2015: 15 LPA.
5. IIM Bangalore: Established in 1973, IIMB endows its students with many professional skills by promoting innovation. The institute has partnerships with over 112 top B-Schools globally. Students are mentored by top-notch faculty who know how to get the best out of them. Like IIMA, IIMB chisels tomorrow's industry leaders.
6. MDI Gurgaon: Management Development Institute, MDI has been a popular choice amongst MBA aspirants in India. The HR course curriculum at MDI is planned by NHRD (National HRD) network management. MDI stands apart from other B-Schools because of its student exchange program wherein the institute allows its students to study at prestigious global institutes like with Aarus School of Business, Denmark, CBPA, USA; Copenhagen Business School, Denmark; EDHEC, France, Warsaw School of Economics, Poland. MDI received the prestigious AMBA accreditation again in 2011. Some of the notable alumni include Anurag Batra, Founder of exchange4media.com, Neeraj Biyani, Co-Founder at Hector Beverages and Pankaj Guglani, Founder and CEO  at RedQuanta.
Average salary package offered at the institute in 2015: 16.86 LPA.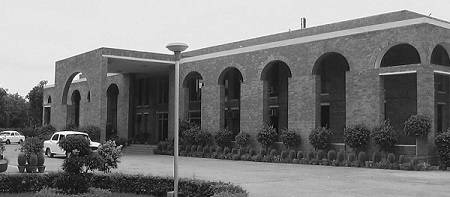 7. TISS Mumbai: The Tata Institute of Social Sciences has made significant contributions to the human resource development.  The institute is known for its M.A. in Human Resource Management & Labour Relations (formerly Personnel Management and Industrial Relations) program. Established in 1936, TISS today has campuses in Mumbai, Hyderabad and Guwahati and has made tremendous developments in HR industry's policy, planning and action strategies. Some of the esteemed alumni from TISS are Social Activists Medha Patkar and Subhash Mendhapurkar, Former chairman of Thermax  Anu Aga.
Average salary offered during placements in 2015: 16 LPA.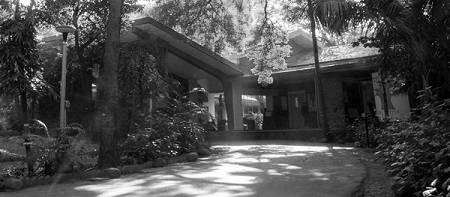 8. IIM Kozhikode: One of the newer IIMs, the Kozhikode campus is one of the most sought-after institutes for HR aspirants in the country. IIMK works closely with several government departments for research focusing on management and development. IIMK is the first institute in Asia to offer a distance-learning program for working professionals called Interactive Distance Learning.
Average salary offered in 2015: 15.22 LPA.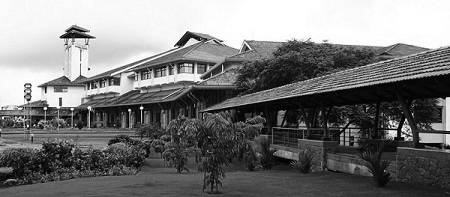 9. NMIMS Bangalore: Six years since its establishment, NMIMS Bangalore has come a long way in churning out quality leaders for the corporate world. The institute promotes holistic development of its students and so it has set up 8 clubs to encourage extra-curricular activities. In a short span of time, NMIMS has managed to gain reputation on an international level.
The average salary in 2015: 9.5 LPA.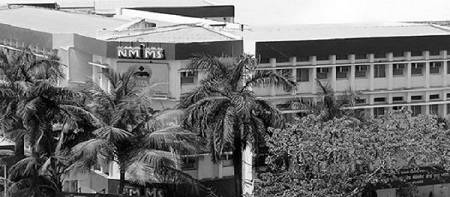 10. IIM-Indore: IIMI was the only institute to have a foreign campus in Dubai before it decided to shut down its Dubai operations. The Indore campus gives special preferences to female candidates while shortlisting its candidates. IIMI looks forward to strengthen its associations with major corporate recruiters.
Average Salary in 2015: 14 LPA.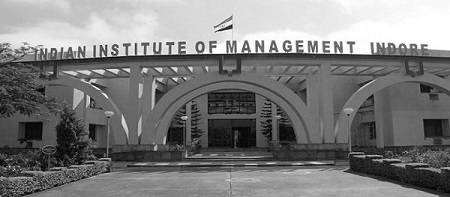 While studying from a premier institute will help immensely, one should remember that the ultimate success depends upon the attitude and efforts of an individual. There are many HR leaders in the industry who do not come from any of the listed above but have made significant contributions in the field.