Life @ Work
Organizations' return to office playbook for 2021: Part II
With COVID-19 vaccination drives beginning in full steam and the pandemic becoming a threat we have learnt to live with, here is how organizations are planning to return to work in 2021.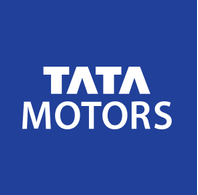 Ravindra Kumar GP, CHRO, TATA Motors
Tata Motors restarted operations at plants post lockdown with limited, essential staff, keeping safety and wellbeing of employees foremost. All mandated safety norms were duly adhered to and operations scaled in a calibrated manner. Dedicated 'Restart' teams at each location curated detailed guidelines and conducted intensive training for maintaining social distancing at all workplaces, shop floors, canteen and transport facilities. Enhanced sanitization measures were implemented and we built up the numbers gradually and safely.  
Every employee rejoining the workplace was required to download and use the mandatory 'Aarogya Setu' app. In addition, employees were also required to periodically check-in and declare the status of their own as well as their family's health on the Tata Motors in-house health track portal.
As we reopen our offices, we are transitioning into a hybrid working model - a combination of working out of the office and from home/remotely. Over the past few months we have adapted to work from home model fairly effectively, and as things are beginning to settle into a 'new' normal  we examined our experience, advantages and disadvantages with work from home model; evolving practices in industry; feedback/requests from employees and managers  in our quest to define the way forward. 
At the end of the exercise we decided a hybrid model requiring an intermittent, but mandatory presence (once/twice per week) in office would be most suitable for our way of working, even beyond the pandemic. This hybrid model enables employees to meet and interact periodically with colleagues, facilitating teamwork while allowing the requisite flexibility to work from offices/home as they prefer.

Indrajeet Sengupta, Chief Human Resources Officer, Hindustan Coca-Cola Beverages
All offices continue to remain open and allowed to operate at 30%-40% capacity. We have ensured that stringent protocols are in place for the safety of our associates including re-distribution of seating to maintain safe distancing. However, attendance has been low since employees have learnt to work from anywhere effectively and are taking necessary precautions to stay safe. Going forward, and once we are all clear about the public health policy on vaccination, our office spaces will be repurposed to meet the changing safety needs as well as serve as a place for social events such as townhalls, discussions, brainstorming, showcasing talent etc, which we believe are more effective in-person. We will continue to allow full flexibility so that employees are productive by adopting a hybrid model of operating from office and home environments from time to time.  
HCCB's offices have always been open, work from home is extended to only those who were based in offices. We have always championed a flexible work culture and caring for employees. Our 'work from home' policy allows employees to permanently choose work-from-home, provided they do not need to be physically present at the work location (roles related to the factory and sales). 
Rachael Woodhouse Fitzpatrick, Senior Culture & Talent Director, APAC, Qlik
Qlik has always embraced a flexible work culture, so we were fortunate to face minimal disruption when we implemented a large-scale work-from-home model. In addition, we run regular pulse checks to understand everyone's comfort level and views on remote working and workplace return.
This year, our focus is on providing safe, responsible, and strictly voluntary options for our employees to design their preferred office environment. As our employees' health and safety remain our number one priority, we will prize caution and take a calibrated approach to workplace return for each country and region. This means closely monitoring the COVID-19 infection rate, government's response, the social and cultural expectations of each country, and other areas of considerations including privacy and data protection.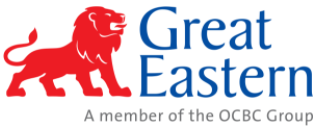 James Lee, Managing Director, Group Human Capital, Great Eastern
All returning employees of Great Eastern follow staggered working hours with no more than 50% in a single day as per the government guidelines.
Our approach has been to bring in employees across the organization on a need-to basis, with priority given to business units such as those in customer facing/servicing roles, relationship-building roles such as business development (which requires some form of face-to-face interaction), and IT development related roles which cannot be performed remotely due to security considerations. For example, our customer service operations at our centres have been operational since Phase 2 to attend to our customers' insurance needs, all the while observing the necessary guidelines put in place to ensure health and safety of our employees with the necessary precautions such as masks and safe-distancing measures at all times.
Given the current situation, we will largely be led by guidance from the Ministry of Manpower (MOM). Beyond this, we plan to adopt Flexi-Work Arrangement practices which includes a blended working approach of on-premise and work from home arrangements on a permanent basis for the majority of the workforce, to be in place when the Safe Management Measures requirements from MOM are lifted.
Shraddhanjali Rao, Vice President and Head- HR, SAP India
The health and safety of our employees remains our #1 Priority as we work towards getting our employees back to office. Depending on the impact of the pandemic, effective February 1, we intend to open our offices to accommodate a maximum of 10% of our headcount for only business-critical and essential services. From there, we will still monitor the situation to adjust the guidelines from time to time. SAP India has come up with AppANE Tool for office entry and exit, where the employees can send in their requests, which will be reviewed by the Crisis Management Team for permissions to access the office space. We have already kept in place all safety measures across all our SAP offices and employees coming to the office must comply with the local COVID-19 regulations in place like wearing masks, practice physical distancing and adhere to personal hygiene best practices.
We have asked all our employees at SAP in India to work from home wherever possible until June 30, 2021. This is the most significant step we can take to protect our families, colleagues & ourselves and slow the spread of COVID-19. We will continue to check for developments or progress of the situation and adjust the guidelines appropriately.
Romita Mukherjee, Global Senior HR Director, Whatfix
COVID-19 has been the biggest disrupter for organizations globally. It has brought new challenges of managing businesses, customer experiences, employee well-being and workplace engagement. The pandemic has led to an environment of uncertainty and can leave individuals feeling anxious and stressed about the future. 
At Whatfix, we are all set for the "Back to Office" mode.  We are diligently taking steps around planning the seating arrangements to ensure social distancing, keeping all safety protocols in view and encouraging teams to start having their team meetings, important customers meet-ups and new hires connect/getting to know their teams in our office premises. 
We are also investing in re-innovating our office spaces to suit the new normal work protocols and will be ready to get employees to office  in the next few months. We aim at operating at the office partially for the initial few months as we keep our employees and their family members' health on priority. We encourage employees to come over to the office for meetings, connect informally with their teams. We believe in giving complete flexibility to employees.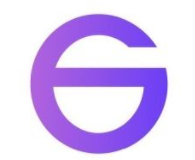 Daleep Manhas, Co-founder and MD (India), Doceree
At Doceree, we are following all the guidelines stipulated by the state government. All our employees got tested before joining and those who were living in containment zones were exempted from coming to office. In the office, social distancing is maintained, hand sanitizers are used and wearing masks is a must at all times. Before entering the office too, it is mandatory for everyone to sanitize hands. Besides, the office premises are sanitized twice a week . We are making employees work from home whose close relatives are COVID-19 positive and ask those who have even very mild symptoms of cold, flu or fever to stay at home. Our pantry area is blocked and office meetings are conducted either from work stations or while maintaining safe distance from each other. 
We have started in full strength now. We have a bigger office space, and hence, social distancing is not compromised at any time. Work from home (WFH) is still available for people with any symptom of cold, flu and fever and it has become an integral part of our culture. There are a few resources who have opted for WFH, and we allow it too.

Kankana Barua, Group CHRO, Healthium 
We have been working to create an environment that adheres to the highest safety norms across our offices. We have requested employees at our Corporate office to come into the workspace on a roster basis from February 1, 2021 that allows for not more than 50% of employees to be at office keeping in mind the social distancing and safety norms. This system has been put in place to ensure smooth functioning of daily tasks across business functions with multiple safety measures in place.
We have implemented social distancing, periodic temperature checks and a rigour for employees to frequently sanitize themselves. We conduct sanitization every day and fumigate the office every week. The air conditioner vents are also cleaned and High-efficiency Particulate Air (HEPA) filters are used. Employees who will be back to the workplace from out of town are encouraged to do an RTPCR test at our expense and self- quarantine. Our sales staff is given protection kits when they participate in surgeries and we have also ensured that they are given anti-COVID, anti-bacterial reusable face masks to protect themselves while going to hospitals to meet customers. We completely understand the struggle of coping with these difficult times and are also conducting several awareness sessions with our teams on managing mental and physical health.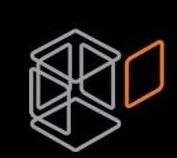 Ragini Rao, Associate Director- HR Business Partner, Space Matrix
Given the nature of our work at Space Matrix, every person from the project managers to bill certification teams form a part of our frontline staff. Thus, as soon as the lockdown ended, we followed a structured methodology of work allocation and communication top down. We created a team of project managers and other client facing personnel on rotation to ensure that work restarted and continued in a seamless manner. The remaining team members were present on a 30% capacity at the studios on a rotation basis. We ensured that a record of this was also kept on a daily basis in our rosters to keep track of people.
Apart from this, we also undertook other initiatives to ensure that our employees have a smooth transition coming back to work after the hiatus. Communication was also enhanced across the board. We kept track of state and government notifications through a central team. They continue to work on day-to-day communication to keep our employees informed at all times. This is because our studios are located in different states and it is key to provide all the teams and leaders with real-time information. We have also brought about some changes to our policies and services. This includes undertaking a contract with Uber to increase safe mobility for our team; enhanced and green services for hygiene and up-keep of our studios; and more use of technology in our processes.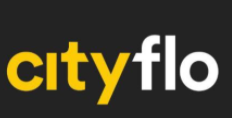 Sanit Tawde, HR, Cityflo
At Cityflo, we opened our premises in November 2020. Coming to office was optional, and restricted to under 20% of employees at a time. From February 1, 2021, the Cityflo team will be working full-time from office. The ten months of lockdown have been an eventful part of Cityflo's journey. Taking a couple of months to regroup as a team, we geared up to make the most of our time. For the 12 people who joined Cityflo in the last 8 months, the onboarding process was virtual — we are excited to meet all of them in person.  
As an app-based bus service that provides a comfortable and stress-free commute experience for professionals in Mumbai, we are well-versed with the challenges, apprehensions as well as the need to get people back in the office safely and with greater confidence. A safe, swift, and comfortable commute ranks high on the priorities of those resuming or keen to resume working from office. To ensure safety during the pandemic, we undertake regular sanitization of each vehicle, ensure social distancing and mandatory wearing of masks while on board alongside putting in place checks on the staff and commuters to identify any symptoms of the infection proactively.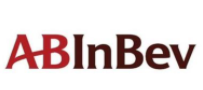 Tanushree Mishra, People Director – India & South East Asia, AB InBev
We have reopened our workplaces with all necessary precautions from January 2021 in certain cities with low and decreasing case trends. To begin with, we have put an effective roster system in place to ensure staggered attendance and facilitate hybrid work-from-home and in-person schedules, aligning with the need for social distancing. To mitigate concerns of over-crowding in meeting areas, we are redoubling our efforts towards digital transformation, leveraging tools to supplement our ways of working. We continue to offer remote working facilities to protect and support colleagues at a higher risk or with preexisting health conditions.
Other important protocols that we have established include setting up of touch-free hand sanitizer stations across the office, flexible management of meeting rooms and desks to allow for six feet between people, a reconfigured office layout with signages and floor markings to guide social distancing, daily deep cleanings, routine surface disinfection and mandatory mask-wearing. We have institutionalized temperature checks at entry points and require every colleague to take an antibody test once a week to help us monitor immunity and isolate any prevalence of COVID-19. Over and above this, we routinely conduct health surveys to keep a close watch on the health of our employees.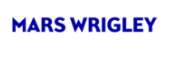 Hegeler Solomon, People & Organizations Director, Mars Wrigley India
Conversations about the future workspace have taken a center stage in the age of digital disruption. It has the potential to significantly impact people, cost and business at large.
Currently, there are two schools of thought in this area:
Work from home is the destiny – we need to progress towards this direction
Work from home impacts productivity – we need to be cautious
In my view, nothing works perfectly across the context.  I would recommend a holistic approach for your consideration.
Three aspects that matter the most!
Relevance matters: Industry, nature of work, client base, competition and the culture of your organization are some important elements. Workplace dynamics in ITES is different to CPG.
Reality matters: Perceptions are abundant but, attempting to discern the reality is limited. We need to see the future workplace with the lens of both business and people. At times WFH choices may not impact personal productivity but may take a toll on team productivity. Confronting this reality is crucial – through candid conversations and surveys.
Experimentation matters: in the absence of credible data, we need to 'launch and learn' - this approach will help us fail and learn fast!
In addition to above, there is also a dimension of emotional connection with the team. As businesses weigh in options for workplaces of the future, it is imperative that leaders take into consideration all aspects of work life balance to build sustainable future organizations.