Technology
TechHR is back: Here are the top 10 sessions you can't miss!
Join the HR digital journey and be ahead of the curve.
They say, the only time you should look back is to see how far you've come. TechHR 2015 broke the boundaries, tore the rulebook and made a new one. With TechHR 2016, the bigwigs — Business heads, CEOs, Senior HR practitioners — will meet again, to jackhammer the perceptions, go beyond the norms and change the way HR Technology functions. Join us at TechHR 2016 and reach for the aspirational: how to impact business, people and brand in disruptive times. Here some of the highlight sessions you cannot miss!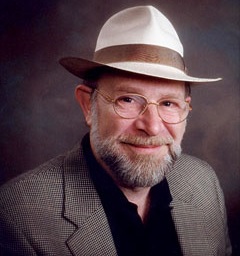 Keynote by Gerry Crispin, Recruitment Veteran and Top HR Influencer, on the theme Customers and Candidates: 2 Faces of the Same Coin - building a deeper understanding of the candidate experience. Don't miss the keynote as it unveils the key strengths and gaps and shares data from more than ½ million surveys of candidates and 500 employers.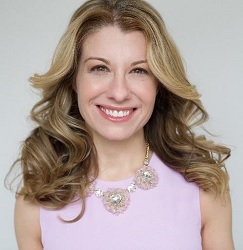 Keynote by Laurie Ruettimann, former HR leaders, author, and HR influencer, on the theme 'The Universal Forces of Failure in HR Technology.' If you're interested in bridging the gap between the promise and reality of HR technology, while also implementing great products that stand the test of time, Laurie's keynote will help you beat the odds of failure.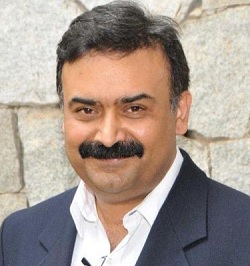 Keynote by Abhijit Bhaduri, CLO at Wipro on the The Digital Tsunami – How HR Should Lead The Shift; Josh Bersin, Principal at Bersin by Deloitte; Farzana Haque, Director at TCS; Dennis Shueler, former CHRO of Walt Disney; Krish Shankar, Group Head HR Infosys; Anju Seth, University of Virginia; Yashwant Mahadik, Global CHRO at Sun Pharma; Jhonny Campbell and many more!


Conversations from the frontier: Gazing into the Future. Mobility, social media, cloud and the Internet of things are among the trends that are transforming the way we live, play and do business. How is the widespread penetration and evolution of tech our workplace? Join China Gorman, former COO at SHRM and CEO at Great Place to Work Institute and Pratik Kumar, CEO at Wipro Infrastructure Engineering, to find answers.


Millennial Talent - What You Need to Know Before It's Too Late. Organizations desperately need the new generation to stay ahead of competition. What do Millennial really expect and what are most progressive companies doing to attract and retain them? Join Amita Maheshwari, Head HR at Star TV; Yugesh Goutam, President HR at Lupin; Prithvi Shergill, CHRO, HCL Technologies and learn different strategies across industries.
TechWorks is back! Detailed case studies on HR Technology success stories. Learn how Google cracks the recruiting code to attract and hire the best talent; hear how Future Group is using Robotics & Artificial Intelligence in their HR processes; How Fidelity leverages Virtual Reality in learning and induction; and many more.
A Date with Design Thinking: Application in Work, Life & Worklife. A Date you cannot miss. The mega session on Friday 5th 12:15 noon. The boundary between Design and Innovation are blurring by the day and organizational architects need to be on top of their game. Learn from leaders in the fields of Arts, Technology, Marketing, Strategy, and Information how to align design, innovation, and business disruption. Join NS Rajan, Group CHRO Tata Sons; Designer Itu Chaudhuri; Shantanu Ghosh, CFO Services at Genpact.
Organization 2025: Is your company leading or lagging? A fascinating conversation around how employer and employee relations and dynamics are changing in the context of emerging trends like 'liquid workforce' and 'tour of duty' – how are companies getting ready? Join TK SRirang, ICICI Head HR; Amarjit Singh Batra, CEO at OLX and Varun Bhatia, former CHRO at Levi's.
TechHR 2016 Master classes - The conference will host two master classes in the 2016 edition: Digital Story Telling by Indranil Chakraborty and Innovation and Creativity by FranklinCovey. These master classes have limited seating. For delegates only subject to pre-registration.
Spotlight Awards: the finalist 20 HR Tech entrepreneurs will be presenting at TechHR16 and battling it out to be in this year's Spotlight Award winners! What's new, what's trending, learn from the future leaders.
Join the HR digital journey and be ahead of the curve. Click here to register