C-Suite
Sukhjit S Pasricha moves on from IndiGo
In a social media post, Sukhjit S Pasricha bid goodbye to IndiGo. Read on to know more.
Sukhjit S Pasricha, the Vice President HR and Admin, InterGlobe Aviation Ltd (IndiGo), bid goodbye to IndiGo after working for the organization for over 5 years through a social media post. He has joined Bajaj Finance Limited as the Chief of Human Resources and Admin.
In his post, he had stated that he believed '6E will continue to grow and win leaps and bounds'.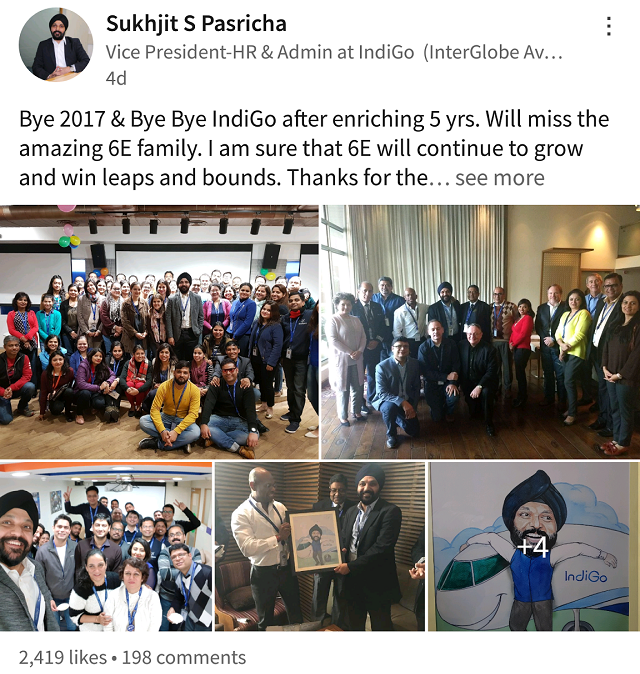 Before he had moved to Indigo in the year 2013, Pasricha had worked Sr Vice President of HR in Airtel Africa. There, he was responsible for driving the HR transformation across 17 countries in Airtel Africa. He had made the transition after serving as the CHRO of the Enterprise Services Business of Bharti Airtel India.
He holds a degree in Sociology from Punjab University, Chandigarh and an MBA from Guru Nanak Dev University.
People Matters has reached out to him and are awaiting his response on the development.
Source: LinkedIn