C-Suite
Forbes list names Larry Page most powerful CEO
From the 28 member list, Forbes names 10 most powerful CEOs with Larry Page topping the list.
Larry Page, Google's parent company Alphabet's CEO is pronounced as most powerful CEO by Forbes. His company has earned market capitalization of over $550 billion. He is using his personal finance to fund ambitious projects such as flying-car startups.
During his first tenure as CEO, Page chronicled certain management tenants for his team to use:
Don't delegate: To do things faster, do everything yourself.
Don't be a bureaucrat.
Ideas are more important than age. Respect and cooperation for juniors
If you're not adding value, don't get in the way.
If you say no, you have to help them find a better way to get it done. The worst thing you can do is stop someone from doing something by saying, "No. Period."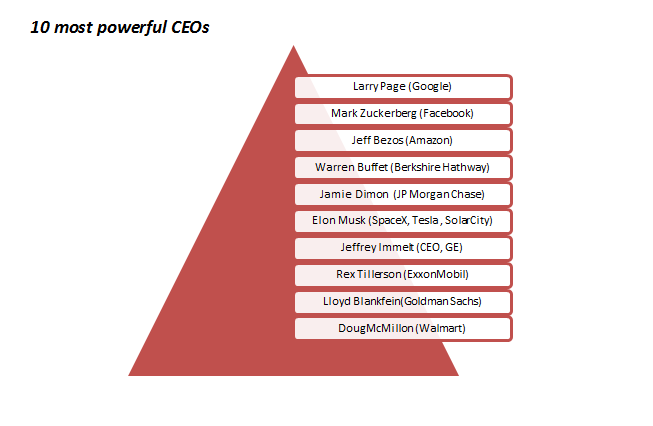 Mark Zuckerberg of Facebook with market capital of $340 Billion is ranked second, followed by Amazon's Jeff Bezos, who is ranked third with capital of $361 Billion. The top ten CEOs run firms with the combined worth of Market Capital of $3 trillion selected from the 28 member list of CEOs serving popular companies.
Source : Forbes