C-Suite
"Manager of the Century", Jack Welch, former GE chief dies at 84
Jack Welch, a titan of American business who transformed General Electric (GE) into America's most valuable company, has died aged 84.
Jack Welch, former GE chief and and the most influential business manager of his generation, died on Sunday in New York City. He was 84.
The celebrated, legendary CEO, in his two decades at the helm of General Electric,  grew revenues to $130 BN from $25 BN and profit to $15 BN from $1.5 BN. Market capitalization ballooned to $400 BN, growing by a multiple of 30.
GE CEO Larry Culp shared in media stating, "Today is a sad day for the entire GE family." He further said that "Jack was larger than life and the heart of GE for half a century. He reshaped the face of our company and the business world. Jack was a strong and constant influence throughout my career despite never having worked directly for him."
Welch became the Chief Executive of General Electric in 1981, a few months after Ronald Reagan took office as president. With his new position at GE, Welch became the youngest CEO in the history of GE.
Named as the "Manager of the Century" by Fortune magazine in 1999, Welch led the market value of GE's stock  from $14 BN to more than $400 BN, an increase of more than 2,700 percent, during those 20 years.
He also invented the "vitality curve," in which managers were ranked into three groups where the underperformers generally had to go.
After leaving GE, Welch became a business consultant, engaged in public speaking and TV appearances, including on CNBC, wrote a column and books and opened a for-profit management institute.
Here is a look at some major milestones of his life.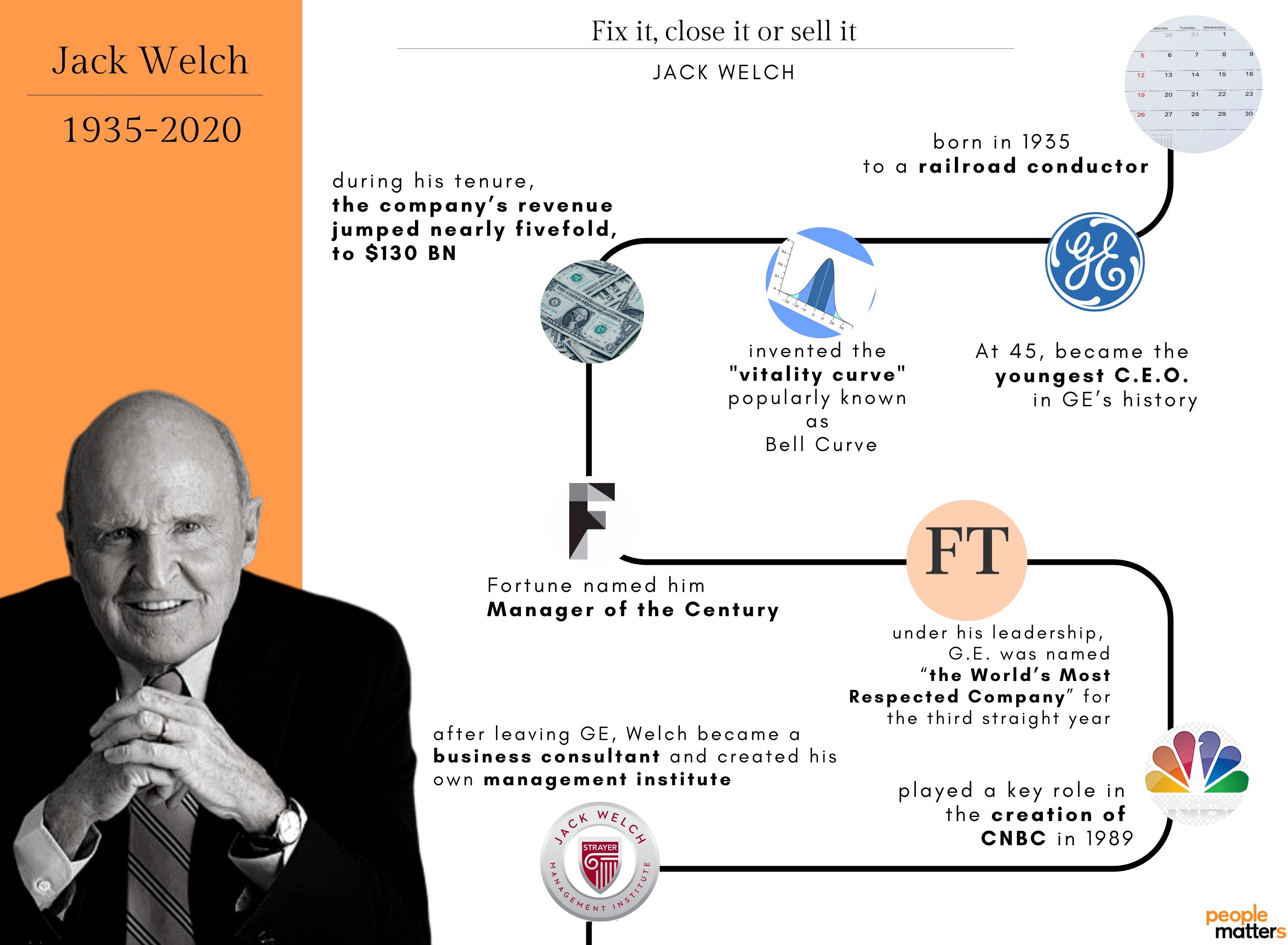 ImageCredits: CNBC