Employment Landscape
Employee rights violated? Coding Ninjas bans employees from exiting office without permission, watch video
The company assured that the occurrence was an isolated incident and expressed its commitment to implementing measures to prevent its recurrence in the future.
Edtech entrepreneur Ravi Handa shared a video on Twitter showing a watchman locking the doors of a Coding Ninjas office, hinting that employees are not allowed to exit the premises without obtaining permission.
"Indian edtech founders are now literally locking in their employees. Get the hell out of this country. Nowhere else would anyone dare to pull off something like this," wrote Handa, in his tweet that he posted on June 3.
Watch full video: 
The video captured the watchman stating that he had received instructions from one of the managers, prohibiting him from allowing employees to leave the office without obtaining explicit permission from the manager.
Moneycontrol contacted Coding Ninjas to seek clarification on the matter.
"We want to clarify that the incident that occurred two weeks ago was due to a regrettable action by an employee in one of our offices. The same was immediately rectified within minutes, the employee acknowledged his mistake and apologised for the inconvenience caused due to his actions. In light of the incident, the founders also personally expressed their regret and apologised to all the employees," a Coding Ninjas spokesperson told Moneycontrol.
The founder, Ankush Singla, also resorted to Twitter to provide clarification on the matter.
They further emphasised that the incident was an isolated occurrence and affirmed that the company is implementing measures to prevent any similar incidents from happening in the future.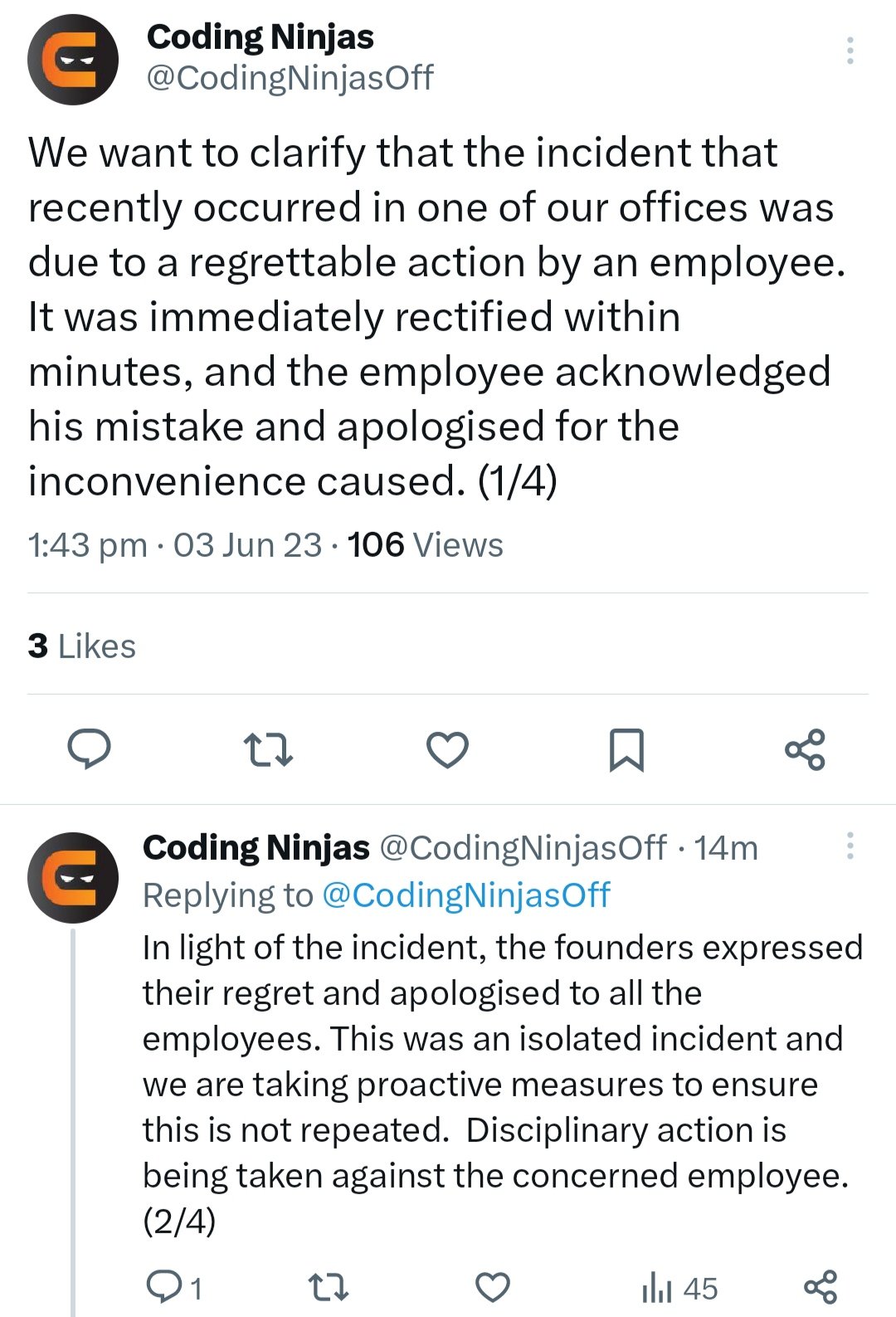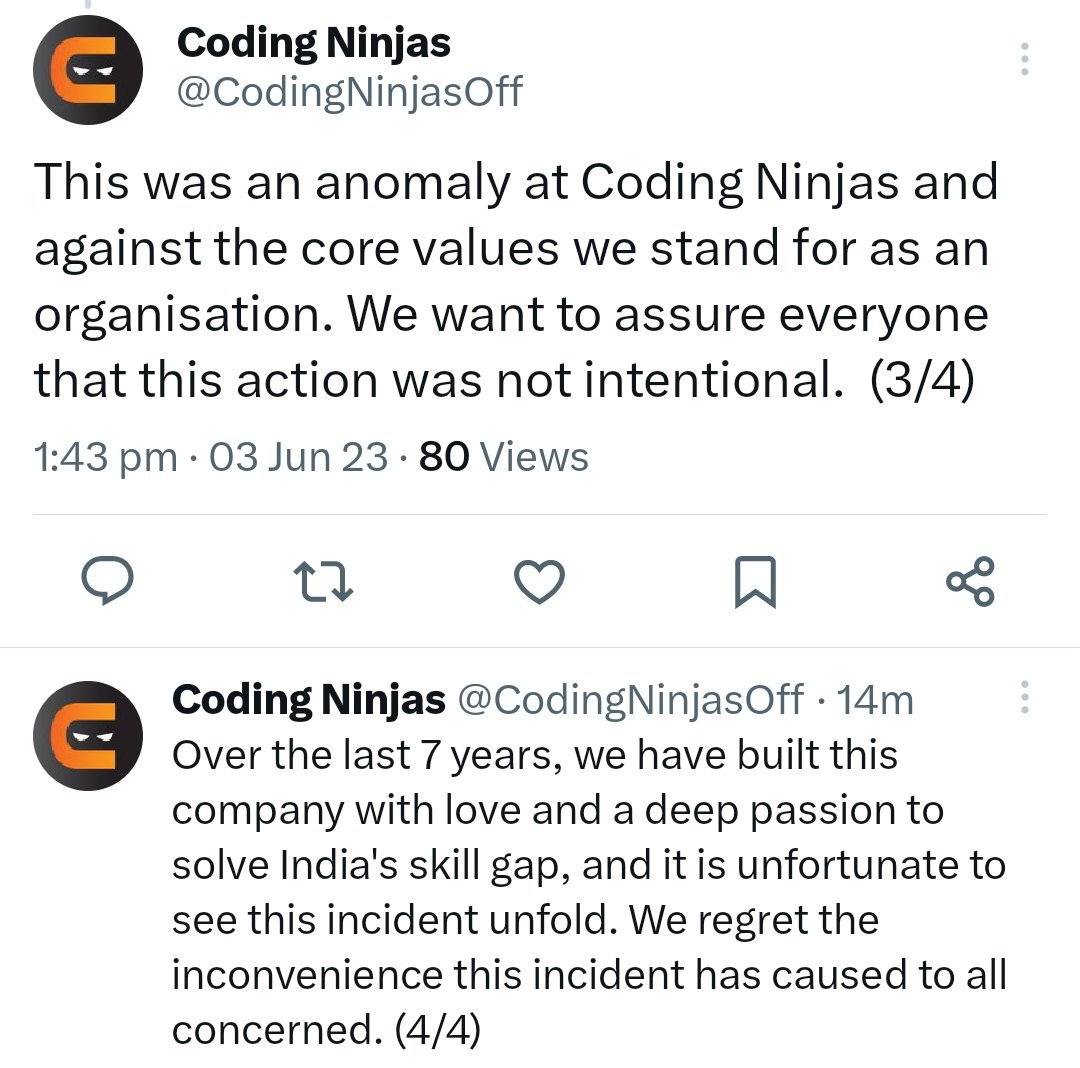 Here's how the internet reacted: