Leadership
Enaltec Labs hires Raunak Singh as HR Head
Raunak brings more than a decade's worth of HR experience on the table and counts Medley Pharmaceuticals and Alkem Labs as his previous employers.
Enaltec Labs Pvt Ltd, a company that supplies and manufactures API (Active Pharmaceutical Ingredients), has announced the appointment of Raunak Singh as HR Head.
Raunak shared his new appointment update on linkedin.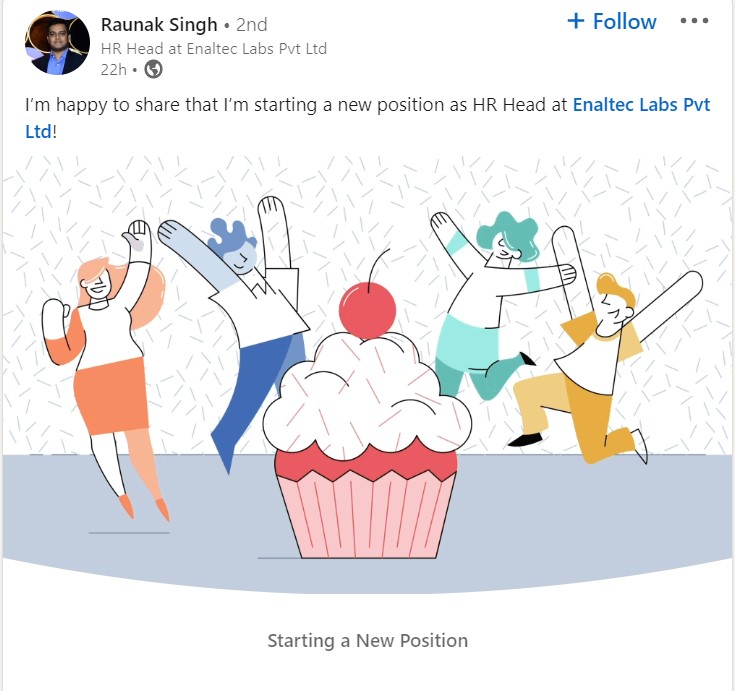 Raunak brings more than a decade's of experience in the Pharma sector to EnalTec Labs. He is a dynamic and passionate HR professional possesses strong business acumen, excellent people skills, initiative, and the ability to implement innovative Human Resource policies and practices.
Prior to Enaltec Labs, Raunak was working with Medley Pharmaceuticals Ltd as Deputy General Manager. He worked with the organisation for nearly five years and he was responsible for managing the entire gamut of the HR function for Corporate, R&D, and manufacturing based across India. Before that, he spent eight years at Alkem Labs, honing his skills as the Senior Manager - HR. 
Raunak completed his Master's of Business Administration and Bachelor's of Business Administration from Birla Institute of Technology, Mesra.