Appointments
EPIKInDiFi hires Ravitha Devasenapathy as new Chief Human Resource Officer
Before EPIKInDiFi, she was the Head HR at ArcoLabs
Australia based digital automation company EPIKInDiFi has appointed Ravitha Devasenapathy as the new Chief Human Resource Officer of the company.
In a linkedin post, Ravitha unveiled her excitement about the new opportunity -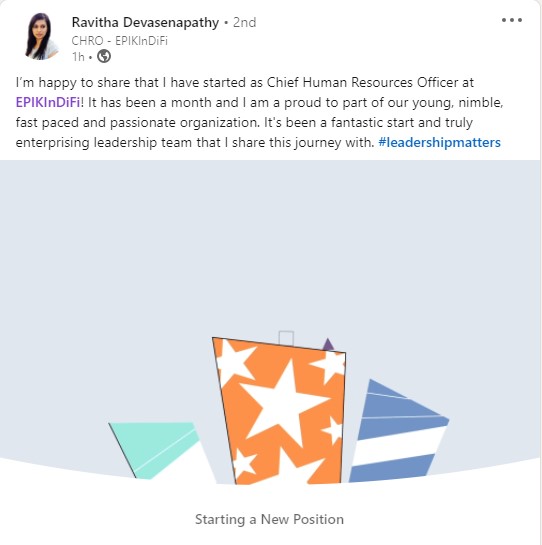 At EPIKInDiFi, she will be headlining the people function and strategically drive the young company's future growth.
Ravitha Devasenapathy boasts of fourteen years of experience in HR and organisational development field. Prior to this role, she was the Head HR at Arcolab, where she was tasked with delivering end to end HR transformation. including the design of a new HR operating model.
She has previously worked with Manipal Education and Medical Group and has also worked as an independent OD consultant and entreprenuer.