Recruitment Technology
Robotics boom across industries leads to surge in demand for jobs
Searches for robotics job profiles grew by 186% in 2015-2018, while job postings in the sector grew by 191% during the same period
According to data from job site Indeed, there has been an increase of 186% in the number of job seekers looking for work opportunities in the robotics sector in India between May 2015 and May 2018. During the same period, job postings in the sector grew by 191%.
The growth of robotics in India
The rising interest among job seekers for jobs in robotics as seen in the past year by far outstrips the growth witnessed by the sector in the previous years, while the number of job postings in the sector, on the other hand, has slowed after the initial boom, during which growth was far more rapid.

It appears that while job seekers are increasingly looking at working in the robotics sector, companies within the sector are slowing down in terms of hiring. Following the initial spurt in growth in 2015, driven by the government's investment of $13 billion USD in robotics under its Make in India initiative, hiring for robotics profiles has slowed considerably.
Top regions for robotics jobs in India
The data further indicates that Maharashtra is the leading state in India for those seeking job opportunities in the robotics sector. Home to large technology centres like Pune and Mumbai, it comes as no surprise that the region leads the trend. It is followed by Karnataka, which houses India's Silicon Valley Bengaluru, and Telangana, of which upcoming technology hub Hyderabad is a part, making up the top three regions in India for job opportunities in the robotics sector. According to a previous study by Indeed, the leading cities in India for jobs in the technology space are also predominantly from the states that lead in terms of robotics job openings.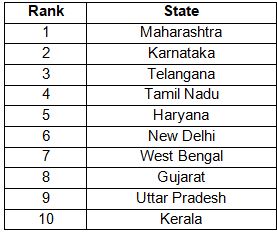 Sectors leading the robotics boom
Surgery is one area where robots are making a breakthrough, with the sector expected to grow at a rate much higher than the global average. India's surgical robotics market is estimated to grow at a rate (CAGR) of 20% between 2017 and 2025, as compared to the global rate of 12 %. Another sector that is seeing increasing reliance on robots is the construction industry, given the thrust of government initiatives such as Make in India and Digital India. With a market of for close to one thousand robots annually, the sector offers huge potential for experimentation.
Commenting on the subject, Sashi Kumar, Managing Director, Indeed, said, "Robotics is one of the most exciting sectors emerging in India today. Sectors like construction, manufacturing, and healthcare are boosting the demand for robotics talent, and there is enormous scope for the application of the technology across an even wider array of industries. As access to internet connectivity and open source platforms improves, a favourable environment for the sector's growth and development is being created. Even as people fear that automation will take away jobs, robotics is creating new job opportunities for skilled resources."