Recruitment
A reversal in recruiters' fortunes: LinkedIn data
Recruiters are in great demand right now as companies continue to face challenges in attracting and retaining talent, according to new data from LinkedIn.
Back in 2020, business was bad for recruiters. Companies were shedding jobs and cutting costs left and right, and in May - as lockdowns and border closures really started to bite - global demand for recruiters' services plunged to 34% of pre-pandemic levels (based on a 2019 benchmark), according to data from LinkedIn.
That demand is back now, though, as the skills and labour shortage, and the resulting war for talent, show no signs of abating. LinkedIn's global data shows that the demand for recruiters, based on the number of paid job posts seeking recruiters, has not just bounced back. It has spiked to 370% of the 2019 benchmark - a whopping 1,100%, or 11 times, the demand in May 2020.
The growth in demand varies widely between emerging and mature economies. In India, where the economy is booming, the demand for recruiters today is 513% higher than in 2019. Singapore and Australia, in contrast, are seeing demand 290% higher than 2019's. All follow the same trend of a dip and then a huge upswing, though.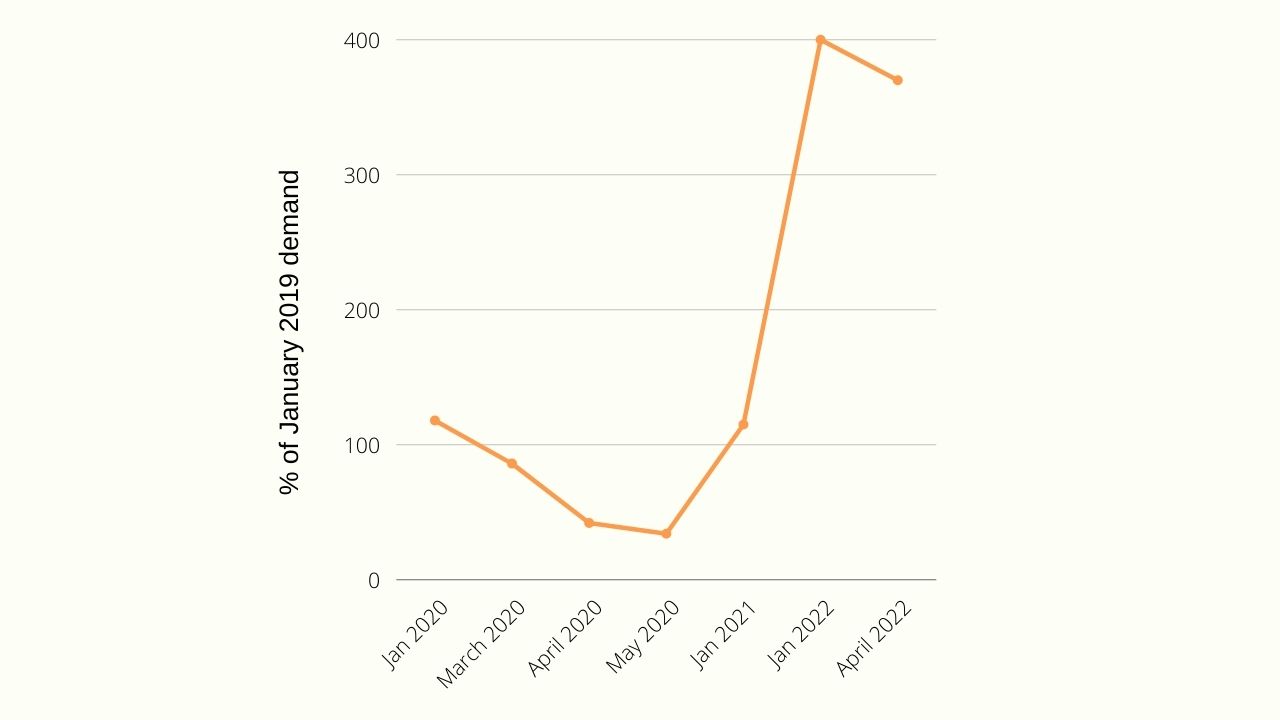 Global change in demand for recruiters, 2020-2022
Data: LinkedIn | Image: People Matters
At the same time, recruiters' jobs are getting tougher, with candidates expecting more from the recruitment process and from prospective employers, even as employers demand more from candidates due to job roles changing and more skills being needed after the pandemic-driven rush to digitalise. 
LinkedIn highlights a few areas, which will also be covered in their upcoming rollout of new features, that recruiters can focus on to better identify good candidates:
Emphasis on skills - identify the skills needed for the job and the skills that the job-seeker has, including both directly matching skills and contextual skills
Consider internal candidates - look within the organisation for individuals who are already qualified for the role
Work off the employer's priority list - what roles should be filled first to directly meet business needs?