Recruitment
Day 1: Global recruiters offer 1.2 Cr at IIT placement
International recruiters offered job positions up to Rs 1.2 Crores to students at IIT campuses on day one of placement
Day one of IIT placement saw global recruiters offering job positions up to Rs 1.2 Crores to students. All the tech giants including Uber, Microsoft, Oracle, NTT communications and Rocket fuel were keen onboarding best engineering graduates from the premier institute.
As per media reports , IIT placement sources are claiming that companies like Oracle and Microsoft are offering packages of $135,000-136, 000 (Rs 92.3-93 lakh). This will include joining bonus, relocation allowance and basic pay. The top offer is up to Rs 1.2 crore that includes employee stock options.
A software company, Work Applications, one of the regular recruiters in the IIT campus has offered $110,000 all inclusive. Uber Technologies has made an offer with a base salary of $110,000.
Other international key recruiters included Schlumberger, IBM, Amazon, Boston consulting group and others.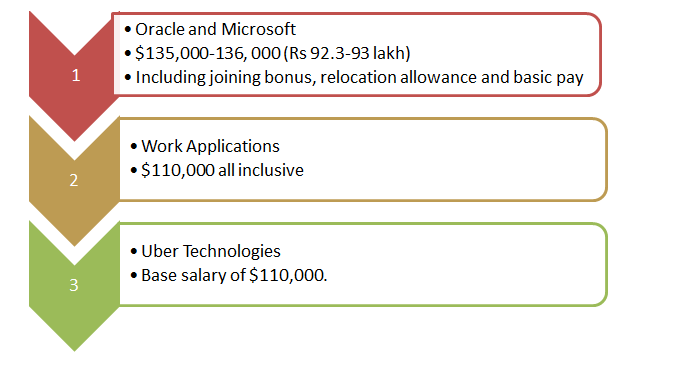 Amongst the Domestic recruiters, Tower Research is the highest pay master which offered upto Rs. 38 lakh to students, Goldman Sachs offered around 32 lakhs, Samsung presented about 24 lakhs, Nutanix around 20 and American Express offered Rs 18 lakh.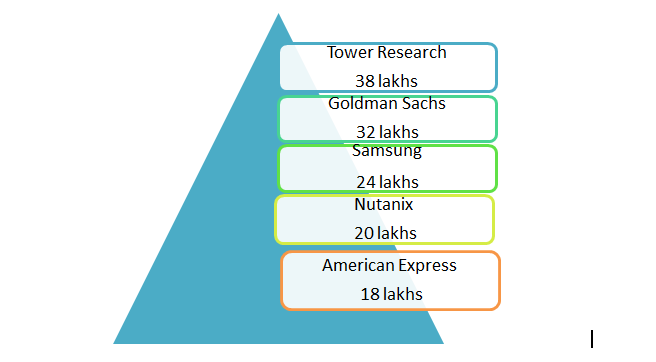 Microsoft was the prominent recruiter in the campus on day one as it made as many as 15 offers.
People Matters reported earlier in the day that, this year Microsoft offered more than 70 jobs to students across campuses of Indian Institute of Technology (IIT). The job positions were offered for India and international operations.
Also, tech giant, Microsoft announced that IIT has top-class technocrats available not just in India, but world over. With that, they are laying emphasis on R&D and engineering excellence as they are moving towards becoming a cloud and services organization.
Source : http://economictimes.indiatimes.com/jobs/international-recruiters-offer-up-to-rs-1-2-crore-to-iitians-on-day-1-of-placements/articleshow/55736556.cms