Watercooler
Brands congratulate Leena Nair in the most unique way!
Here are some tweets from Indian brands congratulating Leena Nair on her appointment as Chanel Global CEO.
The whole of India is celebrating the appointment of the Indian-born British national Leena Nair as the Global Chief Executive Officer of French fashion giant Chanel and sharing congratulatory messages.
Joining in is Indian dairy brand Amul, known for covering all the important events  in the most creative way with its iconic ads.Their recent ad on the appointment of Nair is not worth a miss!
In its own creative way of celebrating Nair's success and congratulating her, the ad read "Leena CHANELises her talent !", calling Amul a " GodSCENT snack!". The latest topical ad shows the utterly butterly delicious Amul Girl resembling Nair in her attire and hairstyle sitting on an office chair with perfume bottles displayed in the background.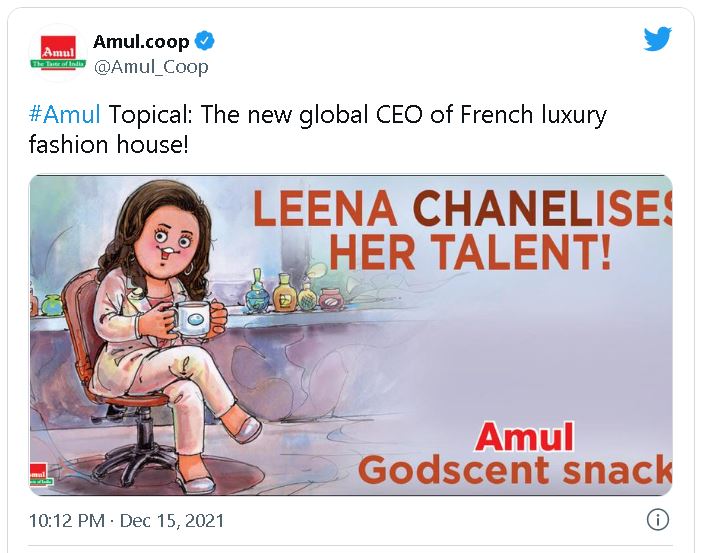 Other brands too joined in to wish Nair for her appointment in their unique ways.
A social media post by e-commerce platform Snapdeal read "Adorning the Chanel office now with Indian Pride."  The image on their post read, "All Chanel needs is somebody to Leena." Using Nair's first name as a pun for the term 'lean on'.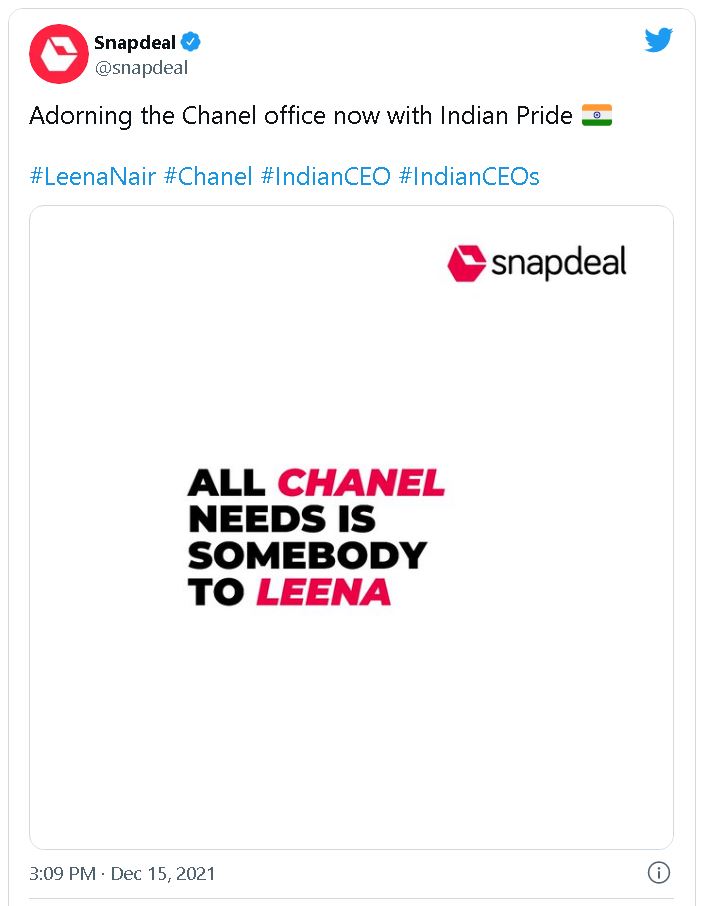 Biscuit brand Parle-G too joined in asking Nair to keep 'Chanel-ing' her inner #ZiddiChhori (meaning determined girl.)

Congratulating Nair on "clenching the crown", the official Twitter handle of hotel chain Treebo Hotels said, "Guess going Indian is the fashion of the week."