A Brand Reachout Initiative
Talent Acquisition
Winning with premium talent: How HighRadius fuelled its growth with LinkedIn Talent Solutions

One HR Read similar articles
Human capital is the biggest asset for HighRadius's growth in the era of accelerated change. To elevate their recruitment strategies, they chose to partner with LinkedIn Talent Solutions.
As skills change and job roles continuously transform with the introduction of new-age technologies, the talent acquisition function must reinvent itself to stay ahead of the game. This is where a skills-first hiring strategy comes into play because, for any organisation, the right talent is the driving force. It is key to their sustained success and innovation in a dynamic business landscape. For HighRadius which is a young and growing fintech company, this rings even more true. However, they had their fair share of challenges to face.
In spite of the groundbreaking work they had accomplished along with raising half a billion dollars in multiple rounds of funding, HighRadius had less brand recognition. They also struggled to connect with skilled and passive candidates and as a result, the recruitment process was lengthened impacting their business. They couldn't rely on external recruitment agencies either as it was too expensive. And so, in 2019, their partnership with LinkedIn Talent Solutions began, promising them a way out of these bottlenecks with Talent Insights and Hiring Solutions.
Expanding talent pools from Bhubaneshwar to Krakow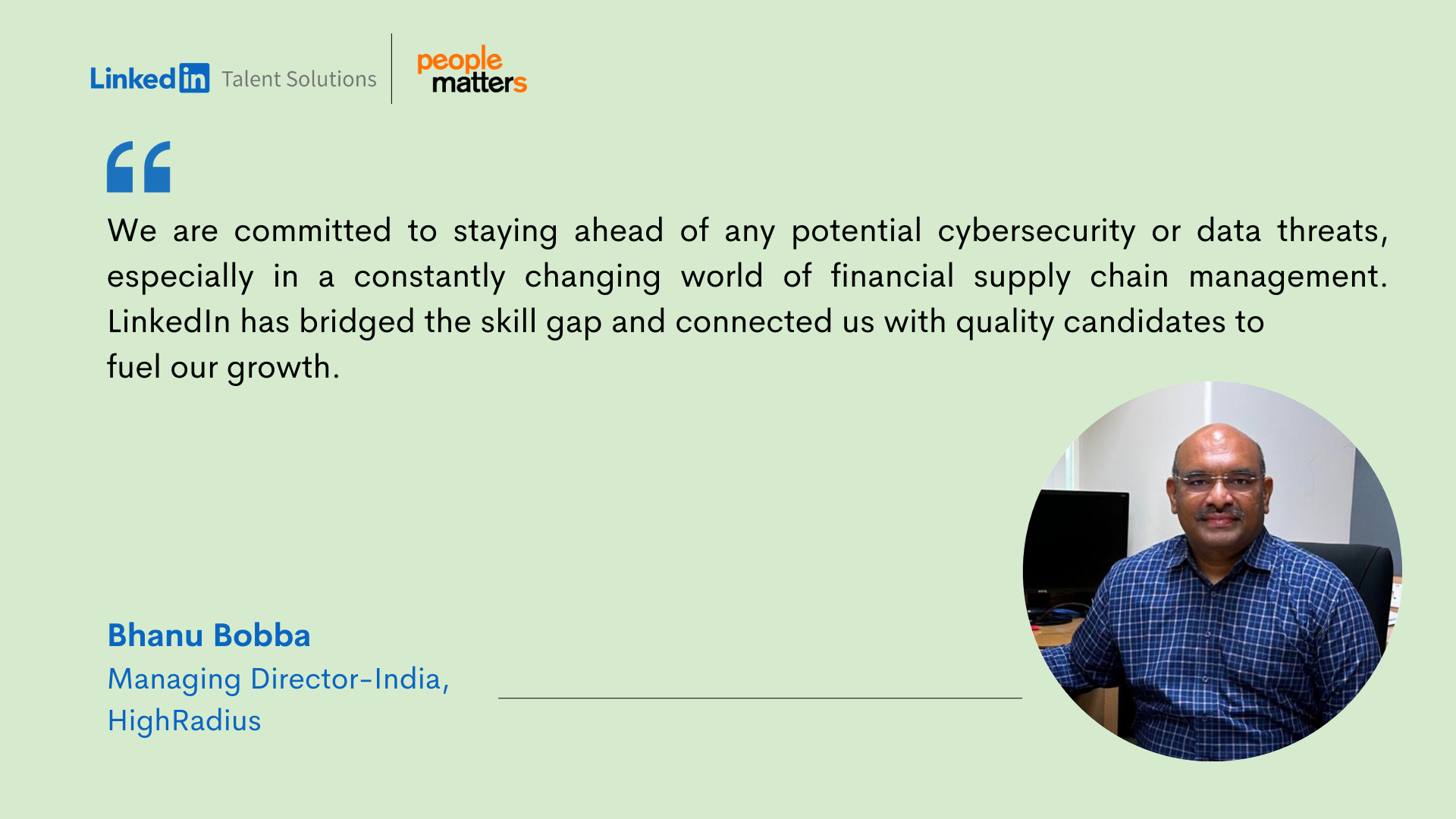 LinkedIn Talent Insights have indeed played a critical role in helping HighRadius make informed decisions with real-time insights so that they could effectively bridge their skills gap with high-impact talent. An exciting case in point is how they were successfully able to recruit lateral hires in Bhubaneshwar which is a Tier-3 Indian city and establish a 50-member Consulting and Marketing team on the other side of the world in Krakow, Poland. This wouldn't have been possible without the bird's eye view of the skills landscape in both the regions offered by LinkedIn, enabling them to craft short-term and long-term hiring plans.
Strengthening and growing employer brand and business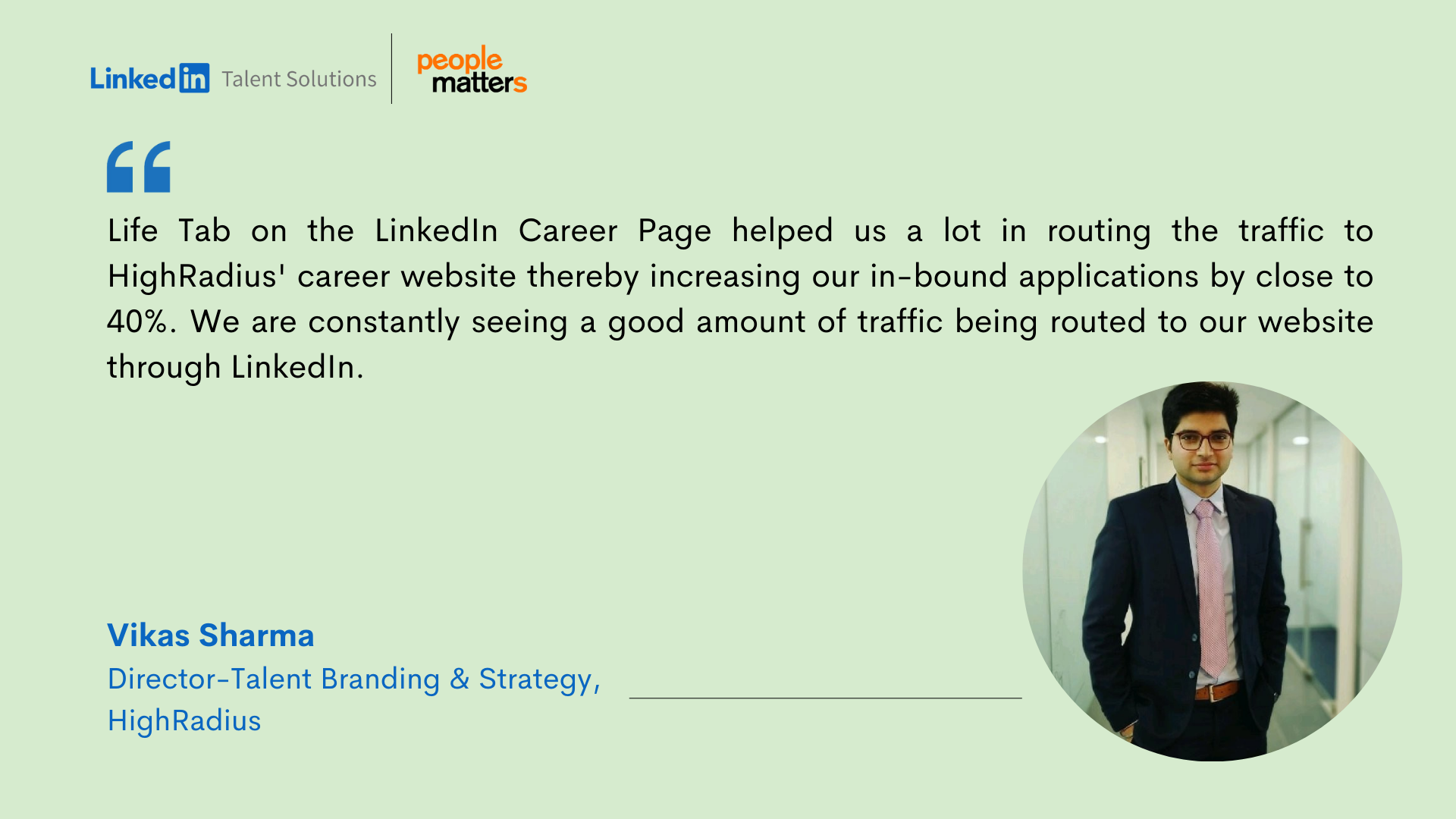 Awareness campaigns, dynamic job promotions, geotagging and targeted dynamic advertisements were also key enablers in building a strong online and brand presence of HighRadius. With LinkedIn Recruitment Marketing and a host of employer branding tools, their company page on LinkedIn had their follower count increase from 16,000+ in 2019 to 166,000+ in 2023 which was a remarkable feat. A solid 10x increase! This not only addressed the challenges of limited brand recognition but promised a continued increase in their employer branding, which will empower them to become an even more attractive employer. 
Unlocking the power of LinkedIn's Hiring Enterprise Program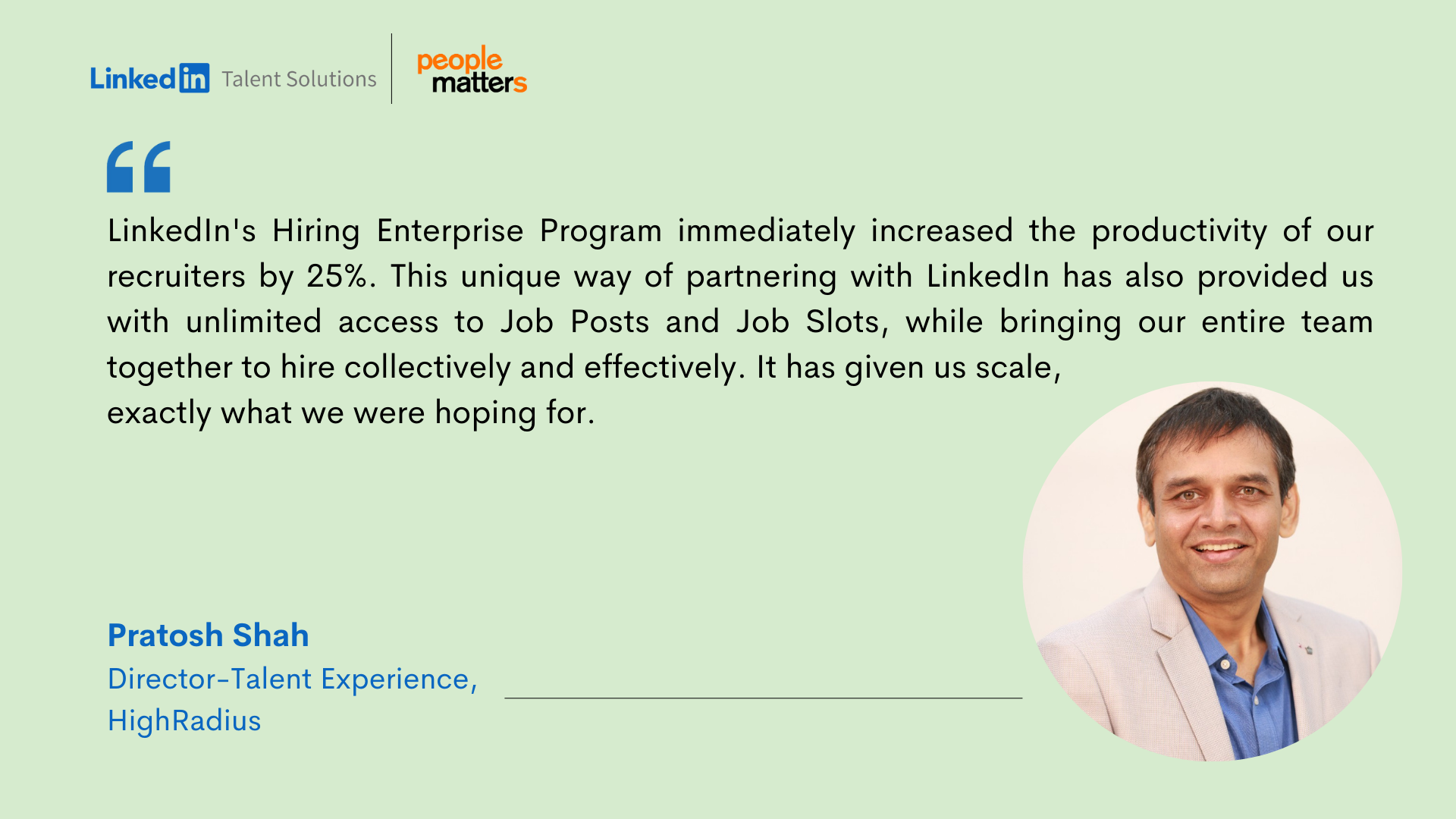 Having witnessed the remarkable impact of this partnership on HireRadius's recruitment strategy, the company decided to also get on board with the exciting LinkedIn Hiring Enterprise Program, which offered them not only increased recruiter productivity but also heightened efficiency and flexibility. The fixed pricing model was also a winning feature because it offered HighRadius cost certainty and effective hiring with a visible business impact. Having increased access to highly skilled professionals was strategic to their business growth and to ensuring they keep pace with the evolutions in the space of financial supply chain management. 
Empowering recruiters to win in the competitive talent marketplace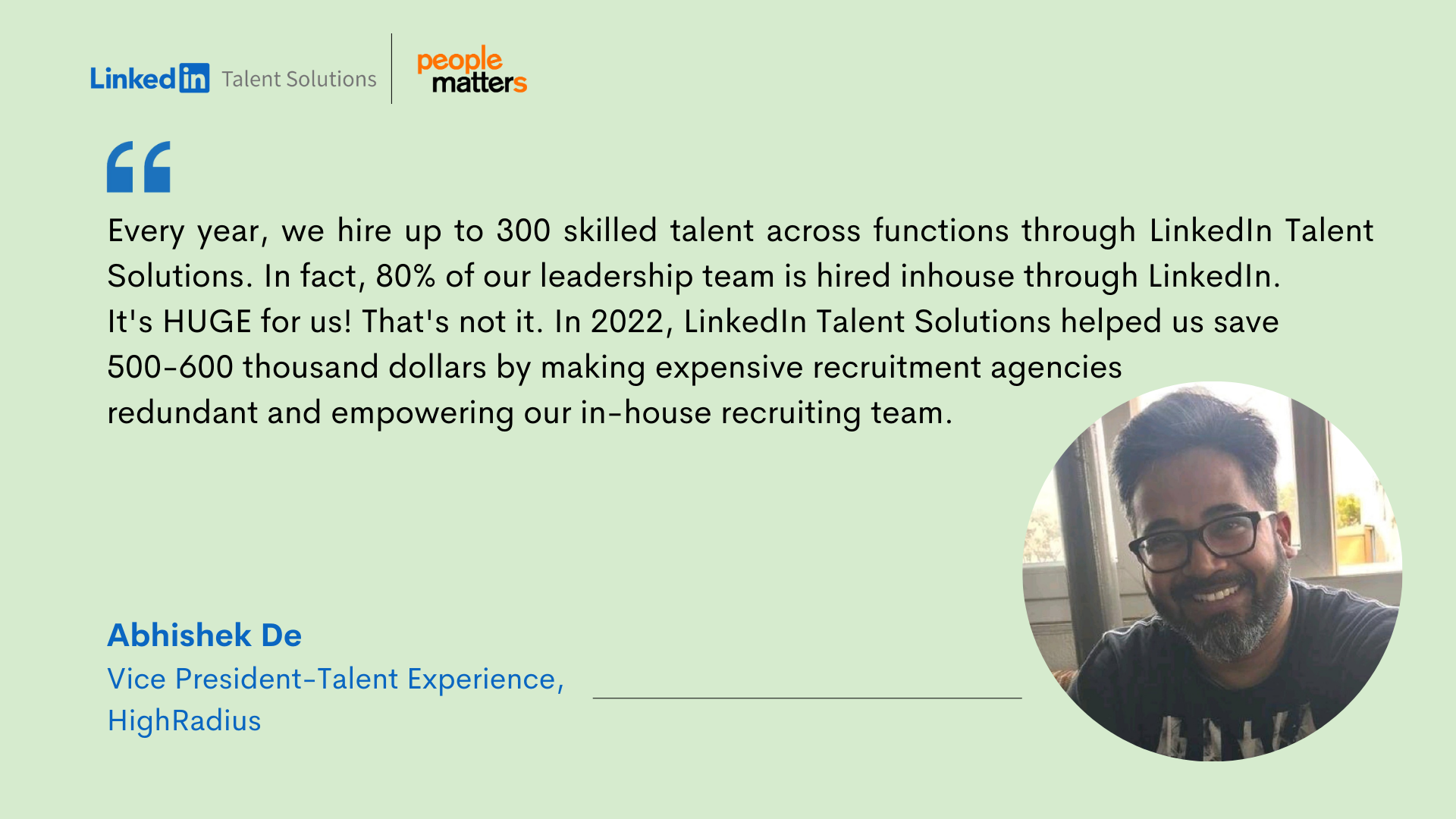 Now an organisation with a 4,500 employee base, HighRadius is on a path to great success with LinkedIn Talent Solutions. They have not only doubled their headcount since this partnership but they have continued to grow their brand and business with a skilled workforce. What sets this journey apart from several others is how their recruiters are now empowered to steer the vision and mission of the organisation. They now come with a set of impactful tools and insights which ensures that they win in the competitive talent marketplace. 
And with the best of talent as a part of their growing workforce, they're all set to thrive and innovate in the ever-evolving future of work. It is not surprising that LinkedIn Talent Solutions remains the default choice of HighRadius to recruit premium talent. To learn more about this impactful partnership, click here.