A Brand Reachout Initiative
C-Suite
HiPo as an Employer Brand Ambassador
People tend to look up to someone identified as a role model of the organizations values and who is being groomed as a future leader
Organizations needs to encourage HiPos to publicly wave the flag for the brand promise by providing a culture that elicits trust and a sense of worth
There is a lot of research on the importance of HiPos for an organization. A large part of this research, with data points around talent management challenges (including the Top 5 Talent Management Challenges1), helps us understand the criticality of a High Potential development program. However, without an alignment to larger business objectives and goals, the path laid out for HiPos will be unclear.
According to the Right Management India 2014 High Potential survey, 71% of HiPos said that they felt better informed of their strengths and development needs after going through a HiPo development intervention. Only 23% of respondents felt that the program had provided them with clarity on their career prospects and opportunities within the organization. It was seen that 84% of HiPos stay with their organization for only upto 2 years of completing their HiPo development program.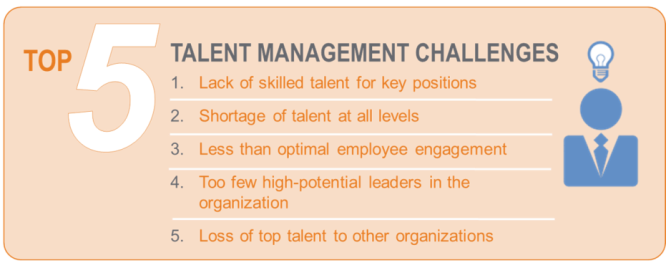 So how can organizations deal with this challenge? One of the simple ways is by having regular conversations with the HiPos on their career aspirations and how they can be aligned to organization's objectives. As a part of this conversation, the organization must also ask the HiPos what is it that they would like to do other than working on critical projects and exploring innovative ideas at the business table.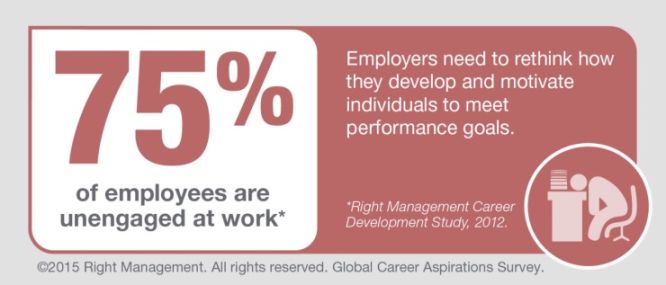 Most of the aspects discussed above are from the point of view of an organization and not necessarily from that of the HiPos. So if the tables are turned and we go beyond, the typical questions that come to mind are around the HiPos career goals, passions, initiatives taken up and even what they can give back to the organization. Right Management, along with many of us from the world of work, believes that the ownership of learning and development lies with the individual as well. So it should be even with HiPos. But as in most cases, it ends up usually being about driving profit, breakthrough innovation, and challenging market paradigms. What drives the HiPo to take ownership of his or her development other than for just achieving higher business goals?
The HiPo journey can also be fun, vibrant, people focused and inspirational. A simple step to exploring the other side could be exploring the role of a HiPo as a Employer Brand Ambassador. There is a lot that a high potential employee can participate in without even having it prescribed by the senior leadership or a defined development roadmap. This would require clear communication about the expectations of the organization from a HiPo, as well as the employee value proposition as seen from the HiPo's perspective. As observed and shared by many senior professionals, communication after HiPo identification is the most important step in the development program. Hence the key messages of what a HiPo can venture out on her own to do should be discussed right at the start.
Why Employer Branding?
Most word of mouth (WOM) conversation is positive. Keller Fay Group's research shows that overall, only 8% of brand conversations are truly negative, and 66% of brand conversations are truly positive. More importantly, according to their research, positive WOM is more impactful on employer brand perception than negative WOM. When people hear something positive about a brand, 66% of them assign a high credibility rating to it, rating it 9 or 10 on a scale of 0-10.
So what would a HiPo work towards as a Brand Ambassador?
The Mentor: A HiPo employee has obviously been able to do a commendable job in his professional career and also promises to be a potential of the future. This mentoring has a trickle-down effect on the employees who are looking out for opportunities of accelerated growth. Value Champion:  People tend to look up to someone identified as a role model of the organization's values and who is being groomed as a future leader. If he/she endorses values of an organization, culture building for the organization becomes easier.
Social Media Star: In the digital age, every organization relies heavily on social media buzz and it is quintessential to be represented by the right set of people apart from the senior leadership and marketing team. A HiPo can always talk about his journey and express his view points on various topics. This provides him with personal branding as well.
Brand representative at industry/social forums: There can be no better marketing strategy than if your HiPos are prepared to speak and represent the organization at social forums where industry experts and concerned stakeholders meet and know about each other. The level of appreciation for internal and external practices can be taken to another level by a HiPo like no other.
Drivers of internal engagement: Any engagement initiative launched by an organization usually receives a lukewarm response at the start. But imagine if you already had the internal buy-in of your stakeholders and they were willing to promote it? The story could be so different! Yes, the organization must prepare in advance for how the HiPo can promote the initiative. Also, when HiPos take charge of engagement initiatives, it gives them the real exposure of driving engagement and empowering their colleagues, which can greatly add to their people focus.
For doing all of the above, the organization needs to encourage HiPos to publicly wave the flag for the brand promise by providing a culture that elicits trust and a sense of worth. In addition, it also needs to educate employees on the brand itself and demonstrate strong leadership skills that are necessary to creating brand ambassadors.
Intrinsic Motivators for HiPos to be Brand Ambassadors
· The idea that the company brand experience sets them apart from rest of the crowd
· Knowing that the senior leadership has shown faith in their capabilities and mutual trust starts to build
· The work they have been doing has given them a sense of accomplishment
· Drive to give back to the organization and help them achieve more than just their numbers
· Maybe most importantly, they feel respected and valued as employees
Extrinsic Motivators for HiPos to be Brand Ambassadors
· She creates a personal brand for herself by presenting her own journey as a mix of successes, learning and failures
· Creating/expanding their network
· A sense of pride in achieving so much
· An increased culture of transparency while leading and driving initiatives
· Being known and recognized even outside the organization for the work that that has been achieved  
What's in it for the Employer?
Retention is a major issue with HiPos. But being known as a brand ambassador for the organization, the HiPo will surely associate more with the brand and the organization's larger purpose. Also, while the HiPos engage with the internal crowd sharing personal success stories, they feel more empowered and responsible towards achieving better business results. Also by showcasing the HiPos journey towards development and success, an environment of "passion, drive and motivation" can be created amongst the rest of the population thereby affecting the overall culture in a positive manner.
What we have tried to explore here is in addition to what we traditionally expect from our HiPos. Does that mean we are expecting a bit too much? Answer to this perhaps lies in the word itself  - "High Potentials".
And a perfect match between employee engagement and organizational goal achievement lies in a win-win situation for both.  With the next generation of leaders ready to take up key leadership roles, we can always count on their zeal and ability to work harder and willingness to create a platform for themselves. "HiPo as an Employer Brand Ambassador" is just another opportunity with both employers and employees to make their mark and be recognized as game-changers.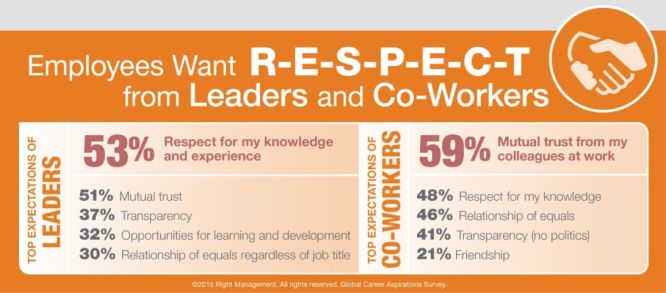 Copyright © 2015 Right Management. All rights reserved.