Talent Acquisition
Where to find talent in India: LinkedIn report
A look at key recruitments insights for Computer Software, Information Technology & Services and Financial Services industries from LinkedIn candidate data in India
LinkedIn is the established top hunting ground among socially-savvy employers. Needless to say that this provides them an opportunity to collect recruitment data at a scale larger than any other platform. A recent report by the business-oriented social network called 'Where to find talent in India?' provides contemporary recruitment insights based on candidate data for three hot industries: Computer Software, Information Technology & Services and Financial Services.
"Hiring quality talent is a top priority for all organizations. To ensure that they attract the right talent, employers need to be aware of where the growing talent pool resides, connect with them and understand what motivates them. Professionals today spend a great deal of time engaging on social groups relevant to their industry and looking for content that can help them build their skills and knowledge. Being active in these groups and sharing useful content, can help employers connect with outstanding talent. Our report provides employers information on the changing talent landscape in India's fastest growing sectors, and how they need to cast a wider net to find their candidate of choice," said Irfan Abdulla, Director Talent Solutions, LinkedIn India.
Increase in the no. of professionals
Recruiters often miss out on the candidate pools within smaller and less prominent cities. The report, for instance, highlights the significant increase in the number of Computer Software, IT & Services and Financial Services professionals within cities relatively less known for recruitment such as Nagaur, Darjeeling and Panaji. Such insight can help recruiters cast their nets wider and tap into the professional growth taking place beyond the conventional hubs, in various pockets of the country.
Computer Software: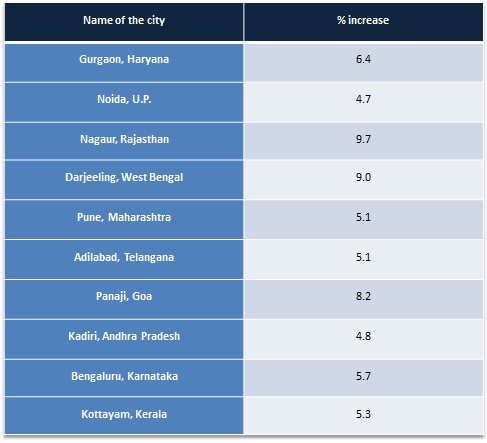 Information Technology & Services:
Financial services: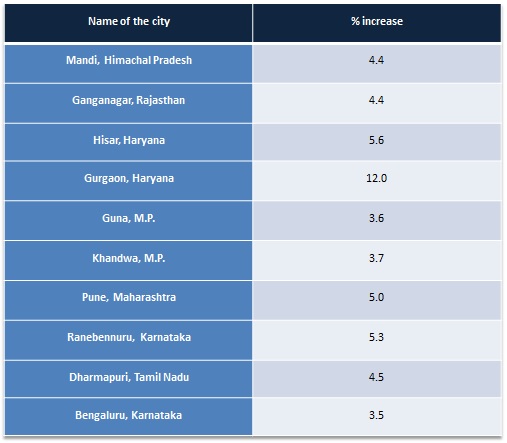 Identifying schools that serve as talent hubs to the industry:
Recruitment is all about identifying and targeting right. If employers have a cohesive picture of the academic institutions that primarily have been providing their industry with talent – they can use the information to their advantage by further engaging those student pools and building a strong presence in their organized recruitment events. Here is a findings overview according to industry:
Computer Software
University of Pune
Anna University
Jawaharlal Nehru Technological University
Birla Institute of Technology


Information Technology & Services
University of Pune
University of Mumbai
Anna University
Jawaharlal Nehru Technological University


Financial Services
Institute of Chartered Accountants
University of Mumbai
University of Pune
Delhi University


Getting the keywords in for sought-after skills
Listing the right skills in the job descriptions and candidate searches would enable recruiters to identify the most number of candidates. The report provides the top 5 in-demand skills according to industry. Recruiters can utilize these keywords to identify even the passive candidates with requisite skills who may be employed in other industries.
Computer Software
Java
Javascript
C
C++
Agile Methodologies


Information Technology & Services
Requirements Analysis
SQL
Java
Oracle
Javascript


Financial Services
Management
Team Management
Banking
Business Analysis
SQL


Talent migration for other industries
Certain industries are close to each other and placed such that skill overlaps and talent migration from one to another exists more commonly. Such a flow of talent can also be a two-way street. A clear awareness of these adjacent industries can help sourcers expand their talent pool and actively recruit from where talent has been migrating recently. Below are the top 3 industries that each of the featured industries has recently gained talent from:
Computer Software
• Information Technology & Services
• Internet
• Telecommunications


Information Technology & Services
• Computer Software
• Telecommunications
• Outsourcing/ Offshoring


Financial Services
• Information Technology & Services
• Banking
• Outsourcing/ Offshoring


Topics that professionals in industry care most about:
The best results are when employers use their social channels to curate content that is genuinely useful and interesting to the candidate pool they wish to target. The report advises employers to craft their talent strategy around the following topics and enable their employees to become thought leaders.
Computer Software
Test Automation
Cloud Computing
Venture Capital
Confidence Building
Sap


Information Technology & Services
Cloud Computing
SAP
Confidence building
Social media marketing
Employee engagement


Financial Services:
Investment banking
Mobile Payments
Finance
Venture Capital
Confidence building


These insights are particularly helpful as the market for skilled workers is facing daunting shortages, which are only expected to get worse.