Sports, Books & Movies
Book launch: Essays in Memory of Udai Pareek
"HRD, OD and Institution Building: Essays in Memory of Udai Pareek", a book edited by Dr. T.V. Rao and Dr. Anil Khandelwal was launched on March 8, 2016.
"The Father of HRD in India," Udai Pareek, was a thought-scientist, an institution builder and an inspirational figure; over and beyond being the transformational figure who changed HRD in India.
The book captures his contributions through the eyes of contributors – some who met him along the way, and some who treaded the path together. One thing is common for all though – they were all influenced by Dr. Pareek in some way or the other.
The essays aren't an extension of Dr. Pareek's research, but are expressions of the authors' own knowledge, opinions, and ideas.
The book was launched on the evening of March 8, 2016, the International Women's Day. Here is a glimpse of the memorable night:
An eminent panel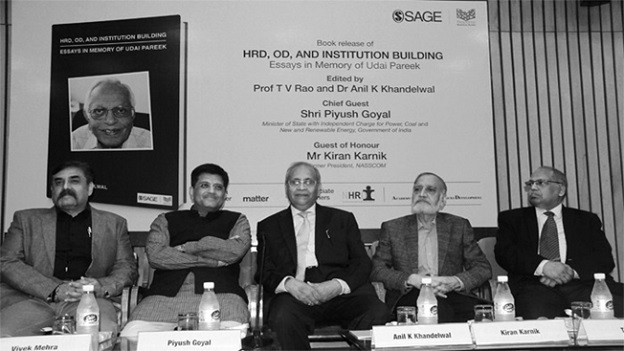 Caption: Sitting left to right: Vivek Mehra, Piyush Goyal, Dr. Anil Khandelwal, Kiran Karnik, Dr. T.V. Rao
While the limelight was on Dr. Pareek, at the centrestage was an eminent panel of Chief Guest, Piyush Goyal, MoS with Independent Charge for Power, Coal, New and Renewable Energy; Guest of Honour, Kiran Karnik; former President, NASSCOM; editors Dr. Anil Khandelwal and Dr. T.V. Rao; and SAGE India MD and CEO, Vivek Mehra.
From the editors' mouth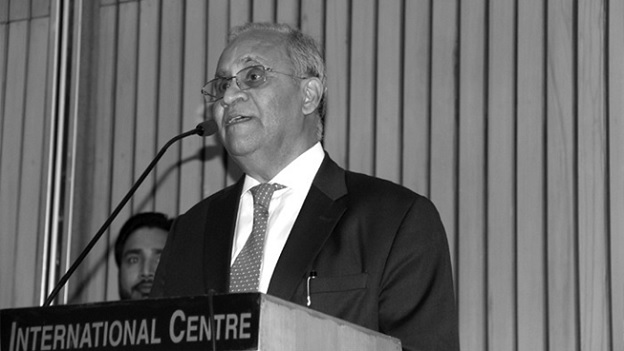 Dr. Anil Khandelwal introduced the book and reignited the legacy of Dr. Pareek, discussing his immense contribution to HRD.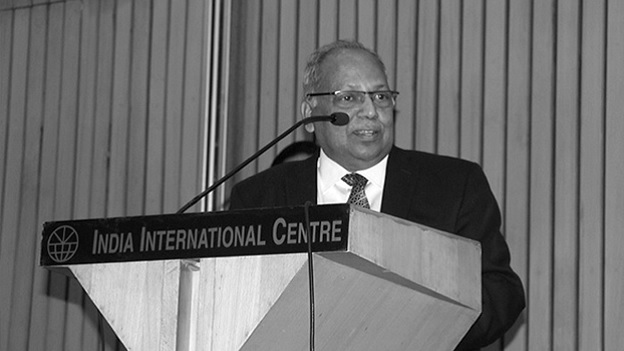 Dr. T.V. Rao, the co-editor and Dr. Pareek's compatriot for decades expressed how one day Dr. Khandelwal knocked at his door and they together decided to capture Dr. Pareek's legacy. Taking the audience down memory lane, Dr. Rao said, "Udai Pareek has to be understood by reading his 300 articles and 50 books. Every word he spoke had an inherent meaning."
The red ribbon moment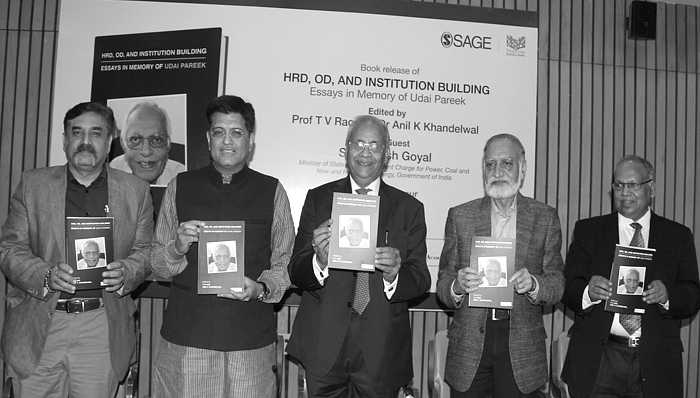 The book was launched by the panel.
Piyush Goyal mesmerizes the audience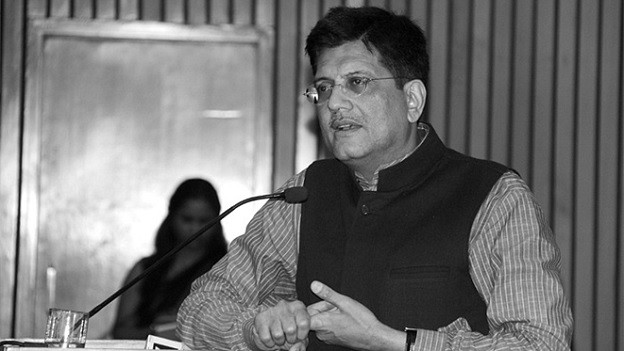 The Chief Guest, in an inspiring address, thanked for "institutionalizing the word Dr. Pareek". Juxtaposing the word Udai with the government's focus on institution building, he highlighted the importance of the same. He said, "There cannot be any aspect of development of an institution which can have more significance than developing a human-being." Giving an example of the LED bulbs program of the government and the role of people in the same, the minister said that the power of challenging yourself is a power HRD function can create.
Kiran Karnik reflects about the book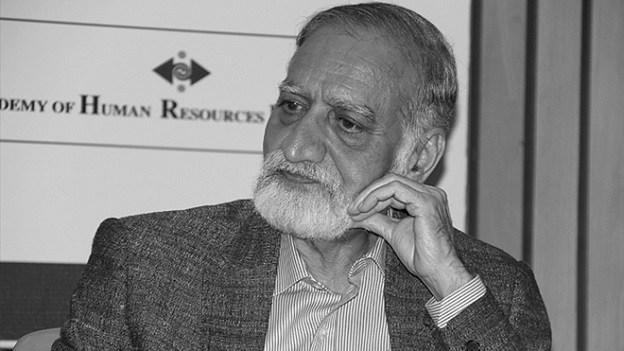 Kiran Karnik, reiterating the importance of institution building, gave his thoughts on the book. He said, "This book is a reflection of where we are and where we can be."
The ceremony and the memorable evening concluded on that note.
Hear from the editors about the book. Catch the interview with Dr. Anil Khandelwal and Dr. T.V. Rao in the April issue of People Matters.