HR Technology
From hire to retire: Talbrum's story of building a supermarket of HR Tech services
Talbrum's vision is to support small and medium enterprises to have a low cost digitized Human Resources support with the experience and expertise of some of the most talented minds in the HR sector.
For Vinay Dalal, Co-founder of HR Tech startup Talbrum, it was not one particular moment that egged him on to take an entrepreneurial plunge. Rather, it was a realization that happened over a period of time, wherein he understood that the larger the organization one works for, the slimmer are the chances that HR can play a role in the organization's strategic grail. That is unless flexibility, innovation, and competitive advantage on all people processes are provided by HR first.
The ultimate catalyst was when a chance to play a prominent role in one of Reliance Jio's domains- OSP business- materialized. Things moved swiftly from there, with Praveen Pankajakshan, a friend and now Co-founder of Talbrum, stepping in as a seed investor, believing in the potential of the product and Bijay Sahoo President- HR in Reliance Industries, stepping in as mentor and guide. Thus was born Talbrum- a product that had a vision to support small and medium enterprises to have a low cost digitized Human Resources support with the experience and expertise of some of the most talented minds in the HR sector.
Vinay reveals, "HR tech was a natural outcome, while a career in HR was by choice. I've always been passionate about HR and my love for technology, fueled by rapid strides made by cloud-based SAAS products, made this a natural choice. Though I dabbled in the skills domain initially, but HR was where head, heart, and the money lay."
From hire to retire- a supermarket of HR Tech services
TalBrum is a hire-to-retire HR Tech product or in other words, a supermarket of HR Tech services where you get everything under the same roof, all duly interconnected and with a single login. It's like a one-stop solution to HR-be it automated attendance from multiple input sources like a biometric machine or a mobile to payroll performance, training recruitment, or travel or passport management.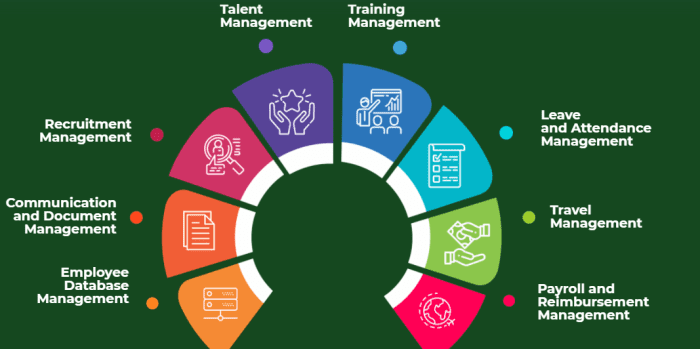 The platform helps to cut down the mundane processes and equips HR to make decisions based on data and focus on strategy. Meanwhile, as far as employees are concerned, it enhances the overall experience in an efficient and transparent way.
15,000 users in 5 years
Even since its conception five years before, Talbrum has acquired more than 15,000 users. As the first two years were dedicated to development, the first client acquisition materialized in 2017. The first two customers were Village Financial Services and Mr. Kuldeep Maity- and since then the association has only grown stronger.
Today, Talbrum services organizations across the IT, Hospitality, BFSI, Automotive industries, and Startups such as HT Media, Radisson Hotel, PSRI Hospital, Gionee, Himgiri Automobiles, VFS,  Meddo, FontySCS, and WJ Towell Group UAE, to name a few. The startup offers flexible subscription plans-starting from the regular plan of Rs 200 per user to the premium plan of Rs 400 per user.
The startup has not actively sought funding but has raised seed funding and some private funding from investors who are testing waters with the product. 
Differentiating as an HR Tech product not a Tech HR product
Vinay shares, "We were clear from Day 1, that this has to be an HR tech product, not a Tech HR product. It may seem to be a simple rephrasing of words, but the meaning changes drastically. TalBrum is not here to impress the HR community with "flashy features" and unnecessary "data visualization"; it's here to equip HR in bringing out its strategic role by improving the overall employee experience in the organization."
 Hence the product is "idea–funded" by the HR community rather than technology. In Covid times, it has further expanded in a way so as to specialize and deep dive in specific industry issues be it hospitality and its intensive shift management or hospitals associated with NABH (National Accreditation Board for Hospitals & Healthcare Providers) for management of training for nurses or travel, visa and passport management of UAE firms or project wise time management for the IT industry.
When it comes to differentiating itself from competitors, Vinay believes that Talbrum is a mature and stable product that has been made robust by client feedback yet remains agile, stable, and feature-rich like a nimble startup. In addition, the product is cost-effective and fits in beautifully across industries despite operating in a crowded HR tech space.
Future plans post the pandemic
Apart from India, the startup is making its footprint in Dubai with the WJ Towell Group as well as in Singapore Japan, and the US.
"HR tech is now hygiene factor, so we shall see accelerated organic growth and with UAE and Singapore market opening up for us, we are focusing on industries like hotels and hospitals in the near term. Being 100 percent UAE compliant, we see a big market there," adds Vinay.
Before the pandemic, there was always a debate as to which solution is better- cloud-based or server-based. However, the pandemic has clearly settled this with cloud-based SAAS products being proven superior. The pandemic also forced many fence-sitters to take a plunge in the HR tech investment.
Vinay aptly concludes, "Given the WFH compulsions, any HR tech solution has to cater to all formats and projects. For HR professionals, experience in HRMS implementation has become as necessary as say Talent Engagement." 
And this only augurs well for the future of the HR Tech industry as well as players like Talbrum, who will now have a bigger share of the pie to vie for.
Meet many other emerging HR and work tech startups at People Matters TechHR India 2021. Click here to learn more.