HR Consulting
HR consulting services to deliver inclusive solutions
HR consulting service providers are adjusting their business models to that of technologically advanced organizations to deliver more
A positive outlook has emerged for HR consulting with the rise of start-ups in the market. This boom has occurred at a time when talent and talent management has emerged as a key differentiator in building strong foundations for success
The significant shift of HR customers transitioning to SMAC has initiated a huge impact on the traditional HR consulting market. Virtually every consulting company today is leveraging the rise of technological acceleration to facilitate outcomes which are much more actionable and precise. Although technology's influx into HR has altered the nature of demand in the past couple of years, the HR consulting has witnessed stagnancy in the recent few years. This is mainly due to the reduced budget and cost-cutting that companies are undertaking. Today, the widening gap between the HR demands and workforce capabilities, organizations' cost management, future demands and multigenerational workforce has enabled the HR consulting market to relook its business models. Thus, today, for the HR consultancy market, "there is the need to get fit in terms of efficiency and optimum utilization" according to Faridun Dotiwala, McKinsey.
One of the key trends that have been observed in the HR Consulting space is the continuing concentration of the leaders of HR consultancy in the market to gain market share. The HR consultancy market has seen a number of mergers and acquisitions over the past year, most notably the Korn Ferry-Hay Group consolidation and the Towers Watson HR Delivery Practice which was acquired by KPMG. In both such cases, the market leaders have acquired firms with high specialization in order to achieve further growth HR consulting market.
Challenges
With rapid business transformation along with changes in the global economy, politics, and even workforce dynamics, the HR consulting industry is also facing an aggressive competitive landscape. Today, the demands of companies are continuously evolving. HR consulting firms need to cater to the ever-changing demands of its clients and need to articulate the requirements of its customers and sync its services depending on the maturity level of the organizations. Not only has technology disrupted the HR consulting space, today there are many HR service companies that provide end-to-end solutions, including consulting, outsourcing and software.
Opportunities
To ensure a sustained and continuing growth in profit and building a competitive advantage in an uncertain market, organizations are now looking to reengineer business processes. Process reengineering can helps company move out of the black box and gain higher efficiency of operations. A successful redesign and restructure of operations calls for the right consultant. This is an area in which HR Consulting Industry has a huge scope for exploration and expansion. Even when it comes to technology implementation, HR consultant with relevant and wide experience with empirically proven methodologies are sought after. "The focus on innovation and reengineering has led companies to largely invest in HR technology. For this, companies are largely looking at HR consulting for successful implementation," says Pankaj Bansal, CEO, PeopleStrong.
Other areas that businesses are strongly looking at are leadership, talent and talent management. These can emerge as key differentiators in building strong foundations for success. However they also admit that they do not have internal capabilities for critical areas such as leadership, retention, global, and analytics. This is a big opportunity area for HR consultants. Also, since engagement and retention has emerged as a core challenge for organizations, engagement and productivity will be other two important areas where HR consultants could witness growth in demand. Apart from this, "the industry needs to focus on balancing growth with profitability in order to continue reinvesting in the development and growth of the industry, and in this context, one of the key emerging areas today is HR risk and governance, especially for Indian MNCs" as said by Vivek Nath, Towers Watson.
HR needs to expand its reach and evolve from a stand-alone function to one which is more aligned and integrated with the business strategy. "With large investments being made around people and their experience in organizations, HR is now expected to show evidence of the value this adds to business," says Nishchae Suri, Partner & Head, People and Change Advisory, KPMG India.
Re-define policies and establish HR systems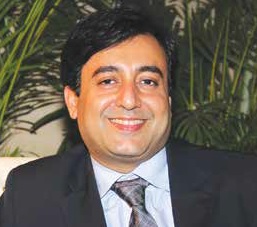 Nishchae Suri, Partner & Head, People and Change Advisory, KPMG, India
The last decade was defined by events that marked unprecedented changes and transformations in the Human Resources space. What has come forth as a primary disruptor in the last two years is the advent of SMAC and its ramifications on HR. Today organizations are adopting a holistic approach to technology and have a focus on orchestrating efforts across the SMAC spectrum, to create a workforce powered by digital. Along with this, the millennial cohort has become a key demographic, with many organizations looking at ways to leverage their potential. It is a population that needs to be engaged differently, placing a task for HR to re-define policies and established HR systems. Similarly, with new laws being passed relevant to labor and work, HR has assumed the role of a conscience keeper. There is a renewed focus on furthering the cause of wellness and welfare, equity and equality, and becoming more socially responsible.
On the other side, start-ups that are extremely niche and focused understand these new workforce dynamics and their demands. Consequently, the competitive landscape is very promising, because there are cost sensitive start-ups providing niche services and there are big players and MNCs that have the potential to scale buyer demands. As a result of this, changing dynamics of the competitive landscape, price points are also getting challenged.
HR needs to expand its strategic value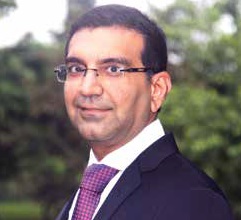 Faridun Dotiwala, Master Expert- Entity Partner; Head, Human Capital Practice, Asia, McKinsey
Today businesses are operating in a bewildering new environment in which the tempo is quicker and the dynamics more complex. Leaders have to face intense personal demands 24/7 scrutiny and thus decision-making is harder than ever. Thus the role of HR needs to evolve from the past.
Today there is a 2x gap between top and bottom performers in terms of HR cost per company FTE. So the focus needs to be on efficiency and optimization and conversations need to become business focused. If you cannot show a business case for anything that you do, it is best to drop it. It is important for business to categorize their 35 to 40 percent odd HR processes into foundational (day-to-day functions with minimal level of service), value added (some level of service needed) and strategic (need a distinctive edge). HR should only focus deeply on two or three strategic areas, while creating a lean delivery model for the others.
With the advent of people analytics, businesses need to make sure that they are using big data and analytics. Today organizations are purchasing products out of the black box, which are not yielding expected results. Analytics is very important since it gives insight into which employees are likely to be high performers, which ones are likely to leave the organization, what initiatives create motivation, etc.
Focus on user-experience will create disruption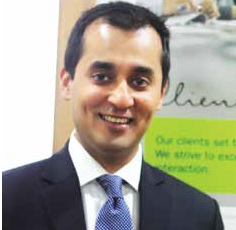 Vivek Nath, Managing Director, India, Towers Watson
HR has witnessed a paradigm shift in the recent years from being a program and policy pusher to owning the employee experience. In terms of market evolution, the fundamental change has been the advent of technology players. Today, HR is serious business – the creation of the HR Fund, and private equity interest in HR solution providers are clear indicators that the market is evolving. Firms that understand their strengths and niches and are constantly innovating will thrive.
Today, technology is reshaping the way we live and it is becoming amply evident that it will have a significant impact on the way we work. Therefore, technology is already a key differentiator, and will continue to be so in enhancing employee experience. The way HR delivers services to users will undergo maximum innovation and will probably witness disruption due to the increased focus on user experience.
The Indian market continues to be one of the most exciting, intellectually challenging and innovative markets. The industry needs to focus on balancing growth with profitability in order to continue reinvesting in the development and growth of the industry. In this context, one of the key emerging areas today is HR risk and governance, especially for Indian MNCs. Further, talent and leadership development is likely to continue as a priority area for the buyers and hence, the sellers. Lastly, there will continue to be a market for hygiene services around talent management, rewards, competencies and sustainable (employee) engagement.