Technology
Meet the latest HR Tech startups in the TechHR Startup Program
Here are the latest entrants in the TechHR Startup program this year.
Like every year, the People Matters TechHR Startup Program this year is also showcasing many innovative early-stage startups in the HR technology space. The startups are chosen on the basis of factors such as a sharp vision for the product and a deep understanding of the talent problem it is solving.
In the previous articles, we brought to the fore some of the newest HRTech startups which will be a part of this year's TechHR Startup program.
Here's a sneak peek into the latest participants of the TechHR Startup program this year.
Zimyo

Found in: 2017
Founders: Kumar Mayank, Ajay Kadyan
Based out of: Gurgaon
Problem you are trying to solve: Access to cloud-based enterprise SaaS for SMEs.
Zimyo HRMS is an easy-to-use HR SaaS solution for startups, small and medium businesses that ensures secure and easy management of HR activities for an organization. It's feature-rich, yet simple and scalable. The startup's mission is to empower every entrepreneur, startup and small-medium enterprise to achieve more and believes in a cloud-first world, building solutions that cover the entire spectrum from HRMS to Supply Chain Solutions.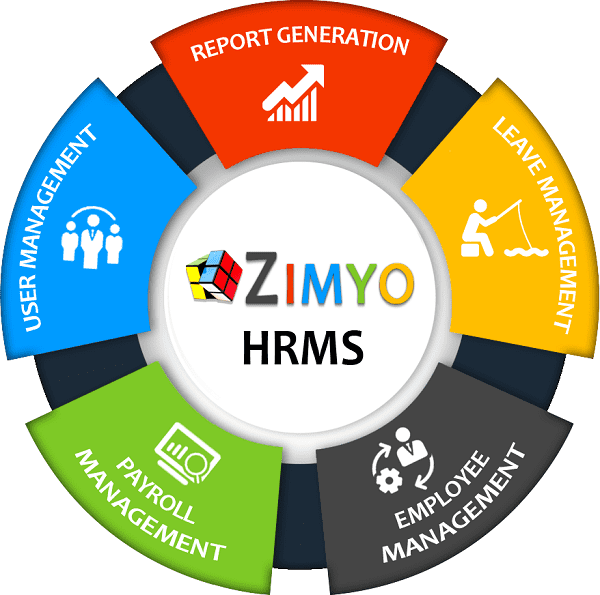 Zimyo aims to provide cost-effective, innovative and configurable ERP solutions for startups or small and medium-sized businesses. It also helps maintain a secure and centralized data repository to proactively address concerns and drive improvements accordingly. 
Examly

Found in: September 2016
Founders: Senthil Kumar, Swaroopa, Manoj Kumar
Based out of: Bengaluru
Problem you are trying to solve: Increasing difficulty in hiring entry level talents, wrong candidate hiring / increased time spent in interviews due to selection of candidates based on performance in a single exam, error in candidates' scores due to linear tests. Examly solves all these problems using AI in both content creation and skill evaluation using continuous and adaptive assessments.
Examly is an AI Powered, mobile first, learning & assessment tool for corporates and coaching centers of all sizes. Examly can help automate your entire campus placement process including assessments, drive workflow, candidate data management, and communications. The startup enables corporates to evaluate applicants with state-of-the-art predictive analysis engine which suggests aspirants who sync with the company's vision. It also enables them to train employees effortlessly with its adaptive AI Engine. In addition, it also helps organizations to assess them creatively.
Verimployee

Found in:  2018
Founders: Banke Agarwal
Based out of: Gurgaon 
Problem you are trying to solve: To restore accountability and professionalism in interactions between the employers and the employees at the time of hiring.
Employee recruitment has become an increasingly frustrating exercise with a lot of wasted effort. Individuals often lie and deceive with impunity. After spending enormous time and effort in selecting the applicants who fit their needs, the employers are not sure if those recruits will eventually report to work even after "accepting" the job offer. These recruits use the first job-offer letter as a leverage to get other offers for a higher salary from other "desperate" employers. Employees not infrequently leave soon after joining if they get another "more lucrative" job offer.
Verimployee is an "Accountability-Mechanism" that records promises employees and employers make to each other during the recruitment process and follows up to see if those promises were honored. This information is available on a need to know basis to future employers only with explicit consent of the employee. Verimployee enables the employers and the employees to "formalize" their commitments to each other by registering their agreement on its platform. It also follows up and records whether the employee left within 3 months of joining. Future potential employers can request job-applicants to authorize Verimployee to provide access to this information during the recruitment process.
Oustlabs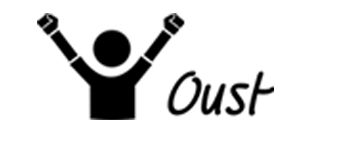 Found in:  January 2015
Founders: Shrikant Latkar
Based out of: Bengaluru
Problem you are trying to solve: To enable micro learning for the workforce.
Developed initially by volunteers with a passion for education, Oust specializes in introducing micro-learning to the masses. It builds micro-learning applications that help corporates and educational institutions to effectively deliver learning outcomes in 2-minute intervals.
The mobile-first gamified micro-learning platform helps organizations assess, train, and develop their employee's skills. The platform also provides real-time analytics based on user behavior, location, time of day and many more insights to make your learning programs more effective.
Mobcast

Found in: 2014
Founders: Ashwin Roy Choudhary and Anup Burade
Based out of: Mumbai
Problem you are trying to solve: Making employee engagement and training fun.
MobCast is an award-winning employee engagement and training platform with a vision to "Make Work Fun". It's an enterprise mobile app for Employee Engagement, Corporate Communication, Training & Development, Sales Performance and the likes. It's a web platform that allows any entity/enterprise to broadcast rich content on mobile devices. It enables delivery of content on smartphones, web-enabled phones and feature phones.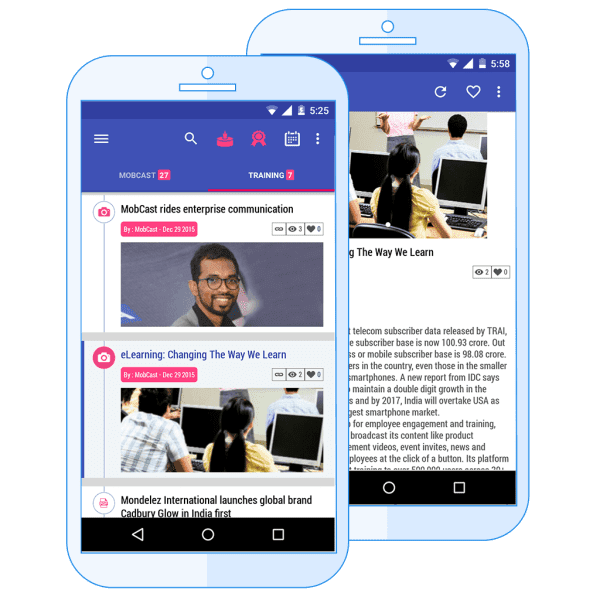 The startup does that with the help of an app. MobCast is built to fight against the deadly "Monday Blues". At this point, in time it claims to have engaged over 5,00,000 employees across 50+ organizations.
Meet these and many more such startups at TechHR 2018. Click here to register.