Technology
TechHR 2018 Day 3: Decoding the growth paradigm
Here's a sneak peek at some of the top sessions of day three of the People Matters TechHR Conference, which will address the changing growth paradigm.
The third day of People Matters Tech HR Conference will focus on yet another important metrics for any organization- growth. In today's dynamic world, which is witnessing digital disruption every second, organizations need to look at growth in a new light.
In a recent interview, Michael Burke, CEO – Talent, Rewards and Performance stated, "80% of the changes which drive growth stem from human capital.'
In this light, it becomes imperative to anticipate the changes in the growth paradigm to unleash human capital.
How will this digitally disrupted world measure growth? What will be the effect of newer technologies such as AI, automation, data analytics on the growth metric? How can organizations accelerate growth using these technologies? What will the operating models for the next-gen people function look like? What should be an organization's talent strategy for growth?
These are the questions which some of the top sessions of Tech HR day one will address. Here's a sneak peek at those sessions which will seek to unravel the new growth paradigm.
Debate - The Future of Work: Human innovations or System Intelligence?
What will the Future of Work be? Will it be a fight between system intelligence and human innovation? In this powerful discussion focusing on job losses, examples of future of work, global gig economy and much more, Chris Havrilla, President, Havrilla LLC,William Tincup, President, RecruitingDaily, Amita Maheshwari, Star TV, Abhijit Bhaduri, Founder, Abhijit Bhaduri & Associates, Jason Averbook, CEO & Co-Founder, Leapgen demystify the air around the future of work.

Optimizing for Growth - The CEOs' Perspective
From changing business models, upgrading structures and talent strategies to support growth - how are CEOs navigating growth trends? What is the role that technology is playing in this transformation?
This CEO packed session which will include Mukul Jain, Founder and CEO, HONO, Dipali Goenka, CEO & Joint Managing Director, Welspun India, Srinivas Kandula, CEO, Capgemini India, Ajay Singh, Spicejet CEO, Emami Group, and Ester Martinez, CEO & Editor in Chief, People Matters will throw light on what CEOs think about navigating growth trends.
Principles of Intelligent Automation in action
How can intelligent automation (IA) supercharge your talent strategy for growth? In a very practical session that presents the differences between IA and AI, Chris Havrilla, President, Havrilla LLC will present a case study on how to integrate IA in your current talent strategy.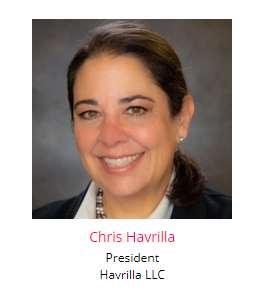 Closing keynote of Shane Watson
In the closing keynote session of the conference, former Australian Cricket Captain Shane Watson will dwell on how technology has been a catalyst in the success of his game, how teams are leveraging technology to up their game strategy and what parallels businesses can draw to fuel their growth trajectory.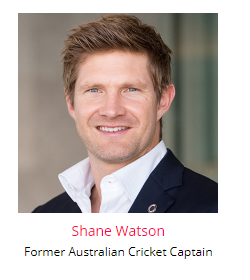 Meet these speakers and many more at TechHR 2018. Click here to register.