Technology
Why Sairee Chahal predicts the death of job sites in the near future
In an exclusive interaction with People Matters, Sairee Chahal throws light on the future of work, the emergence of communities and how they will change the way we work.
When Sairee Chahal, founded Sheroes in 2013, it was with the intent to build an online career destination for women from all walks of life. Sheroes' genesis stemmed from Sairee's belief that career is a maze and not a ladder as has been traditionally prescribed. And she wanted millions of women to navigate this maze successfully through any and all stages of their lives and keep on growing.
While everyone wants to grow but the way they want to grow is not how it is prescribed. Maybe not every woman wants a job in a cubicle? In order to enable a high volume change to impact millions, Sairee realized that Sheroes had to talk to them in the language they understand, in the life they have without prescribing them that they needed to have cubical jobs for growth.
And this is where Sheroes reinvented itself- from being a mere job community for women looking to get back into the workforce to a community for women which enabled them to have constructive experience through conversations, gigs, and by simply becoming a safe space for them online.
Thus as the future of work is getting reinvented and the gig economy and communities play out as major trends shaping it, Sheroes too has reinvented itself to a community for women, a Facebook of sorts, mirroring this trend line.
Says Sairee, "The big shift from jobs and careers to communities for women is happening on the platform. This is the power of gigs. There are over 100,000 gigs on the platform at any point in time."
With over 2.5 Mn women on the platform, that is some heady force of women gig workers getting ready to blend in with the future of work.
Marrying platform with technology
But why exactly did Sheroes shift its focus from jobs to communities and gigs?
Sairee explains that what Sheroes has essentially done is taken the same category but supersized it.
"Jobs and careers have a very narrow connotation. When you talk to a lot of people, they look at their work in a different light. A yoga instructor or a YouTube chef or a home chef, their definition of work is very different as opposed to ours."
Thus the app and the platform are helping build the community for these women with varied takes on jobs and careers and growth by helping them find peers, content, resources, and banter.
"Think of us as a women-only space for all of this. Think of us as a social network for women but every woman who comes here comes for her own growth story-be it to grow emotionally, pick up work, or a learning resource. It's her tribe, her vibe," she says. By building a community of women, Sheroes is looking to tap into the next big thing on the internet-communities and work.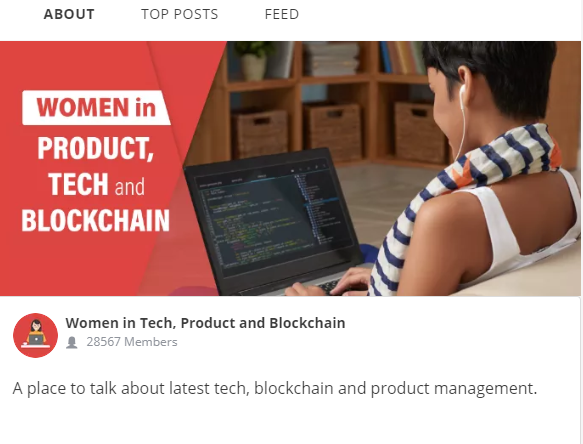 Communities on the internet: the changing nature of work
Sairee believes that communities on the internet are the next big thing. Effectively what Facebook, LinkedIn has also done is in some way cannibalized communities and are making money off it like no one else.
However, Facebook is not exactly a safe space. "Facebook is a high judgement zone where you don't put your real life, but rather your nice life there. But nice life runs out," she notes.
It is exhausting to be on Facebook that's why Sheroes wants to be the alternative to it for women. Sairee admits that while both Facebook and WhatsApp have helped understand the idea of social networks and the product and got women online, but both have their own limitations.
So while Facebook is judgmental, WhatsApp is restrictive, and thus cannot go deeper create the same value which Sheroes wants to create for its members. Sheroes intends to create a safe non-judgmental space, a creative space where creators are valued.
"Creators= gig is the equation. And every time a person puts her creation out here, they get feedback, and resources, and that's how they grow. That's how communities work. Facebook is not built for that, it is built for likes. But we are not programmed for likes," she adds.
So while communities as a practice have always existed, but few dedicated platforms have been built to enable them. Which is why WhatsApp groups, Reddit became popular in the first place. Taking a leaf out of their page, Sheroes is adding a platform layer to communities, and designing for communities as communities are a more constructive way to build the internet.
Sairee believes that the community story will play out and one would see more action by platforms like LinkedIn and Facebook on communities.
"Community is the only way the internet can be a constructive experience for all of us. It is the only way this whole self-organizing gig world will work together. Our world is going to be like movie making. Project teams will come together, deliver the project, and then disintegrate. But communities will stay in touch," she explains.
The Gig world and communities
And this is why she believes that the one major change the shift to communities will bring about is the death of job sites.
I totally predict the death of job sites. You would not want to hire anyone from a job site going forward as they have no ideas of how communities and the new world works.
This is because the gig world will organize itself as communities. And there are numerous industries which have always worked as communities. Sairee cites the example of Bollywood.
"It has never had job sites because it's all organized in some form of community. They don't have a community platform but that's a separate story," she points out.
Effectively, job sites in the coming world would be akin to driving a diesel engine car-or simply being outdated!
But this disruption will also have a positive effect on the two major aspects traditional structures have failed to address- diversity and inclusion. The community structure will sort out these inclusion issues on its own as communities are self-including.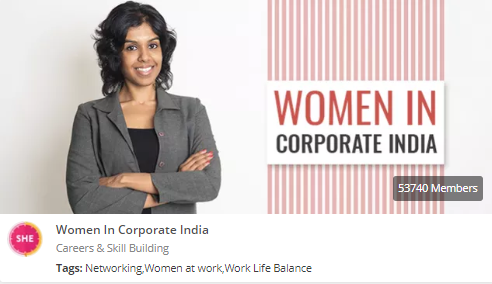 Sairee adds that basically, not much has done much for diversity and inclusion for a long time. Sheroes itself has worked with so many (20,000) companies and knows it up close and personal-that the intentions and the numbers never meet.
So this is the disruption the gig economy will bring about.
"People who will compete with you for your work will come from places you could have never imagined," she reflects.
She adds that the startup ecosystem is a perfect example of it. Slowly we will see all work layers getting disrupted-some faster, some slower. Because tech will become a tool in everyone's hands.
While the inclusion aspect is much welcome, but what is also super scary about this change is that it is going to kill predictability pretty much. Sairee believes that we are so used to predictable planning, annual plans, annual performance reviews, but we won't be able to predict that anymore. People will have to do it in a lot more flexible way.
Upskilling needed for the changing nature of work?
So how does one prepare for this changing order, what does one need to upskill with to work in communities, to fluid world?
As per Sairee, the biggest skill needed to survive in this changing world of work is curiosity. And secondly, a little bit of friendliness with technology.
She believes that anyone who has these two skills will do well in the world that's ahead of us. The ability to be a learner, to be ready to make a few mistakes count. People who are iterative in their learning process and low on hierarchy will do exceptionally well.
The entrepreneurial world is a classic example of this. The Fortune 500 list is churning in a big way, affirming this trend. And there is no reason a Facebook or a Google won't be disrupted. Thus these changing structures present a great opportunity for everyone to play along. People who will carry no baggage will go very far, people who are disrupting themselves will be safe as they won't be disrupted.
However, companies need some sort of stability to get things running on a day to day basis-what about them?
Sairee believes that these structures are already changing and will be replaced by frameworks. She cites the example of Microsoft buying Github. "There is no company in the world more structured than Microsoft. What is Github? It is a framework for all the devs in the world. They know the tide is changing."
Of course, she admits that work only happens when there is some semblance of a system. But these new frameworks will be self-regulating, self-managed systems as opposed to structures of managerial power and hierarchies. There will be more remote work, more frameworks, more virtual, more online tools.
She aptly sums up the future of work, "Control is going to be distributed. Let's all live with this fact."
Sairee Chahal is one of the mentors of the Startup Program at People Matters TechHr 2018 Conference. To register, click here.
Image Credits: iamwire.com