A Brand Reachout Initiative
Skilling
Leading the Skilling Agenda with 2022's Most Popular Learning Courses

One HR Read similar articles
From learning in-demand hard skills to unlocking ways of being a more impactful professional, the most popular courses reflect the steadfast growth mindset of India's LinkedIn community and how organisations today are championing the reskilling revolution.
As leaders discuss at length about building a future-ready workforce, one thing is certain: skilling will lead the way. For so long, organisations have been caught up in balancing the build versus buy approach when it comes to recruiting high calibre and high-impact talent. But what we often forget in this bid for talent is the potential of our already existing workforce. So while the best recruitment strategies will bring in the candidates you seek, the best learning & development strategies will help you find those very candidates within your organisation and open up growth pathways.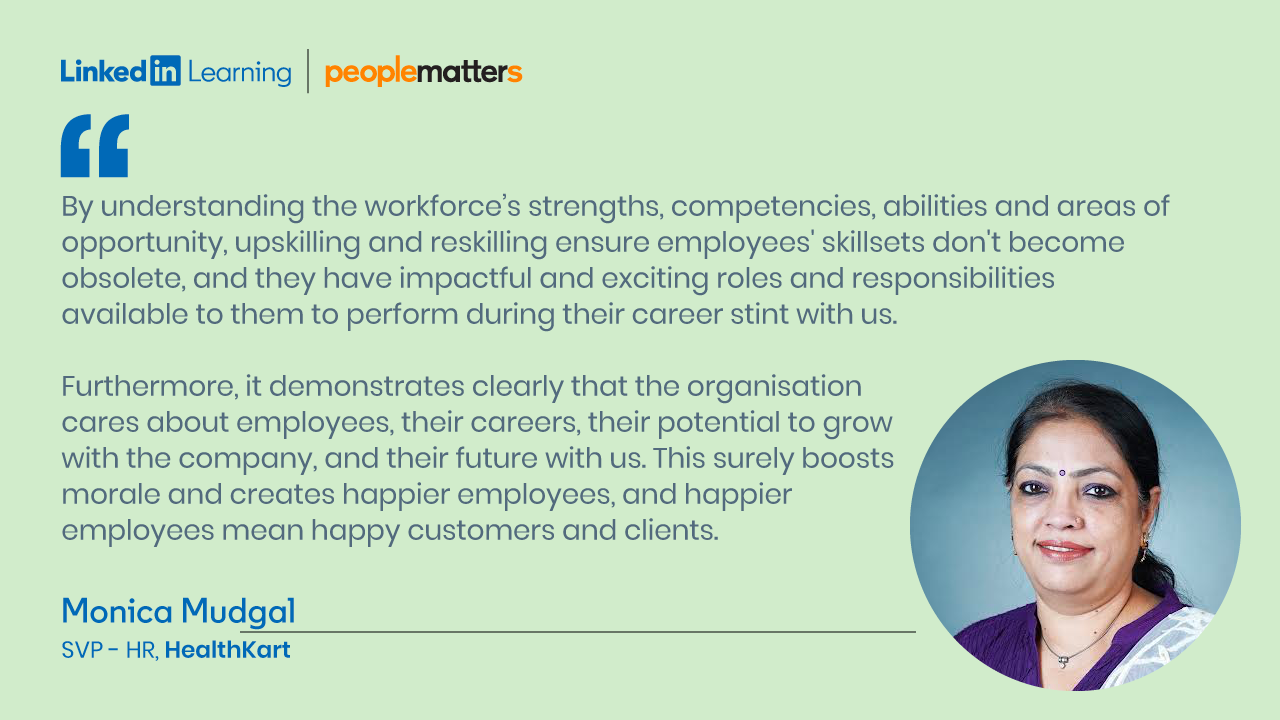 This has been evident, especially among LinkedIn's Learning community which is all aboard the reskilling revolution that calls for continuous upskilling and career development in line with market demand. Globally, 7.3 million learners watched the most popular LinkedIn Learning courses of the year, nearly double the audience from last year. And coming to India, professionals were found to upskill themselves primarily in data management and communication skills as they prepare for the future of work. In India alone learners spend over 4.6 million hours learning on LinkedIn in 2022, that's an 8.9% increase year on year, which shows the steady rise in the trend for upskilling and reskilling.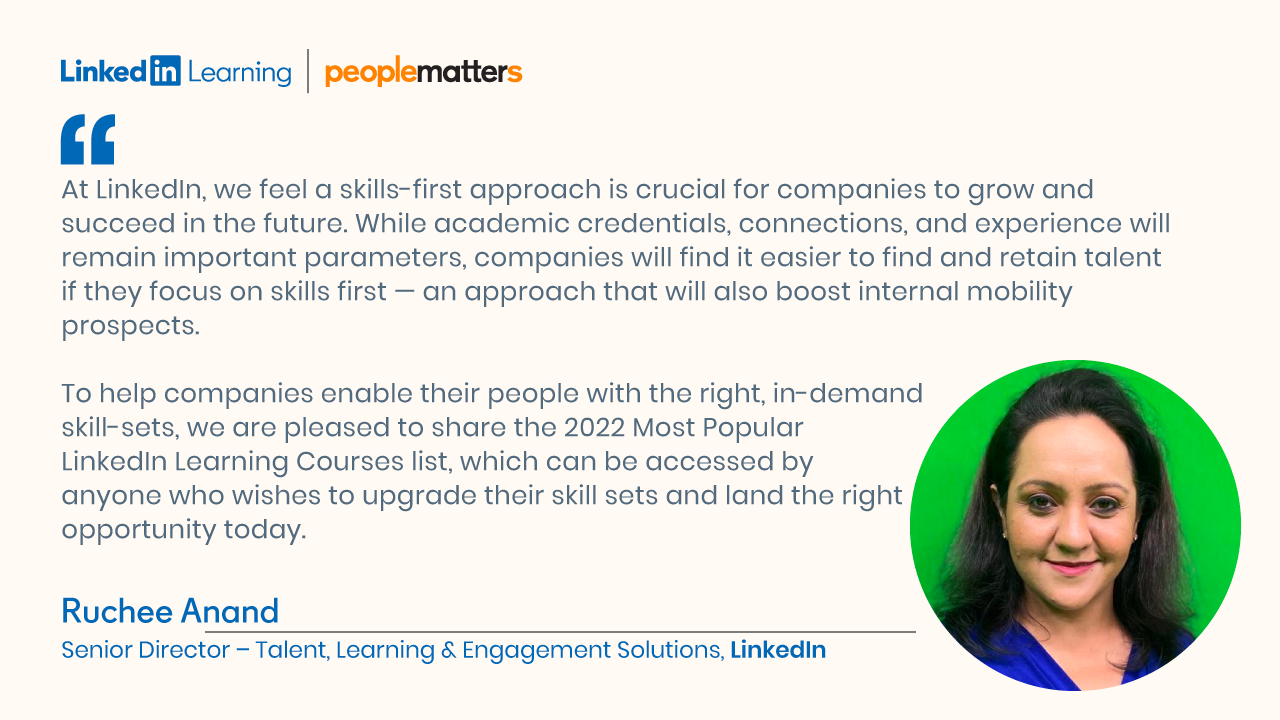 So, what are the most popular LinkedIn Learning courses in India? 
For learners in India, there was a balance of hard and soft skills. This was evident in how:
The most popular course was Excel Essential Training (Office 365/Microsoft 365). Along with these data management skillsets, programming courses, particularly Python and JavaScript, were in demand. 
We find a balance with soft skills as professionals invested in programs around Communicating with Confidence, Interpersonal Communication and Speaking Confidently and Effectively along with Critical Thinking for Better Judgment and Decision-Making. 
The best part of keeping track of these trends is that Learners in India now get an exclusive opportunity to dive into the top 10 out of these 20 courses for free all throughout August!
From being spreadsheet savvy to getting tech-ready with expert guidance on programming languages and database management, Indian professionals will also be empowered to make leaps and bounds in their careers with efficient communication, critical thinking and project management skills. As organisations and employees embrace the reskilling revolution, LinkedIn Learning curates opportunities that ensure you not only upskill but also retain your best talent to future-proof your business strategy.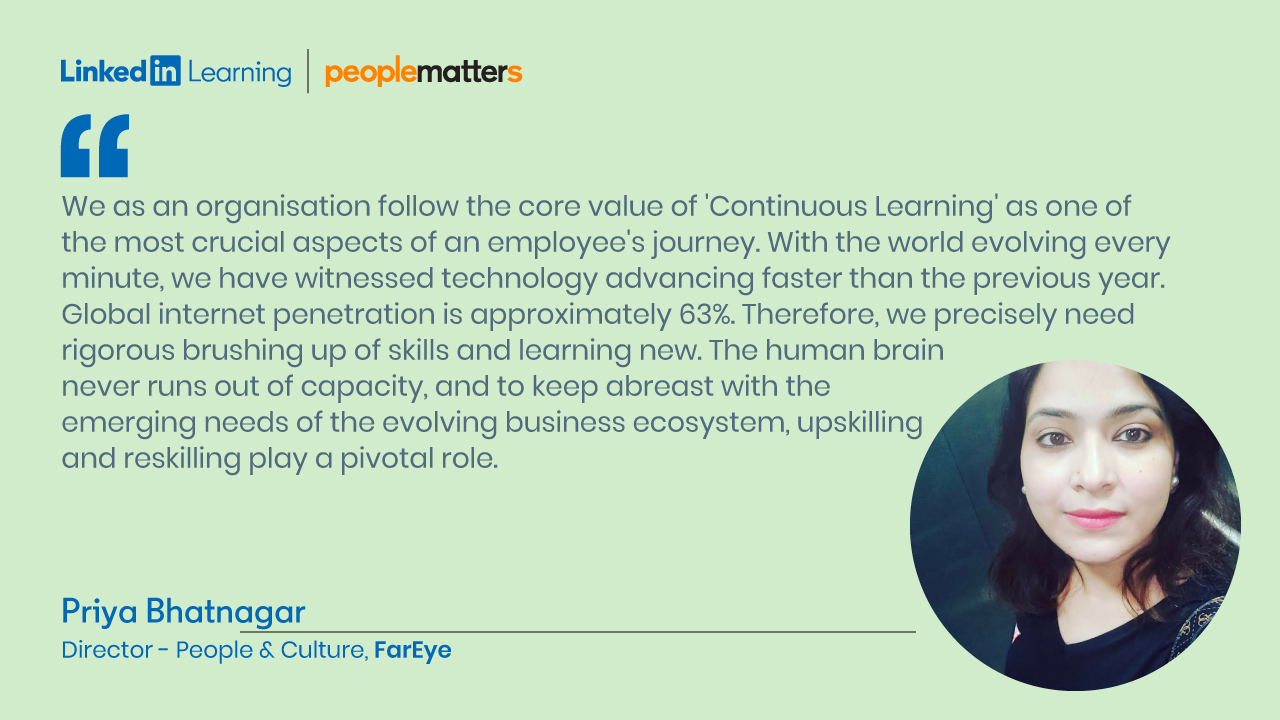 As the world of work evolves in unprecedented ways, there are plenty of opportunities to innovate and excel in the new-age marketplace. But investing in your learning strategies is critical to having the upper hand. So while professionals invest in brushing up their skillsets, it becomes equally important for organisations to lead the way in creating career growth journeys.