Watercooler
Yes, Being Productive Is A Habit
Sticking to the habit of being productive is your reward to yourself also because it helps you achieve your dreams and goals in life.
I'm sure you're aware of it by now that it takes 21 days to form a new habit. Thus, if you want a certain action to be part of your system, you have to do it for 21 days straight.
If you want drinking 8 glass of water to become a natural thing for you, drink water every day for 21 days. 
if you're aiming to avoid eating junking food and stick to healthy food starting from now on, then eat nothing but nutritious food for 21 days straight.
If you want to always be in hustle mode and be mindful of work, then go to work every day. Just kidding! You simply have to practice being productive and mindful when working. You don't have to work when it's a weekend or a holiday, but you can do something productive instead of Netflix-ing or Facebook-ing.
Becoming More Productive Than Before
One of the best books I read about habits is Better Than Before: Mastering The Habits of Our Everyday Lives by Gretchen Rubin – which you should read by the way if you're serious about developing good habits.
If I can only choose one quote from her book that strikes me the most, it's this: our habits are our destiny.
It sounds so simple but it's true. Just look at today's successful people. They didn't become a success just like that. They did something. Their habits made them.
If we're always on social media's newsfeed, watching TV, or partying with friends instead of doing something meaningful or productive everyday to the point it has become a part of our daily lives, what does that tell us? Chances are we won't be able to achieve our dreams, unless of course you really plan to be a famous party personality.
We all have goals in life such as growing our career, getting more clients, or building our own dream house, and all of our dreams can be achieve when we work hard and smart.
To sum up, staying activated and being productive is indeed a habit and it's up to you to build that habit.
Monitoring Your Time
Gretchen Rubin also shares in her book that we should monitor what is essential to us. In this case, it's time since we're aiming to be more productive and making sure that what we do with our time helps us improve and be better.
And how do we even monitor time aside from using a clock or wristwatch? Simple! Thanks to our smartphones, we can download apps that can help us with forming and keeping a productive habit such as these ones listed in this infographic made with Visme. Have you tried these productivity apps?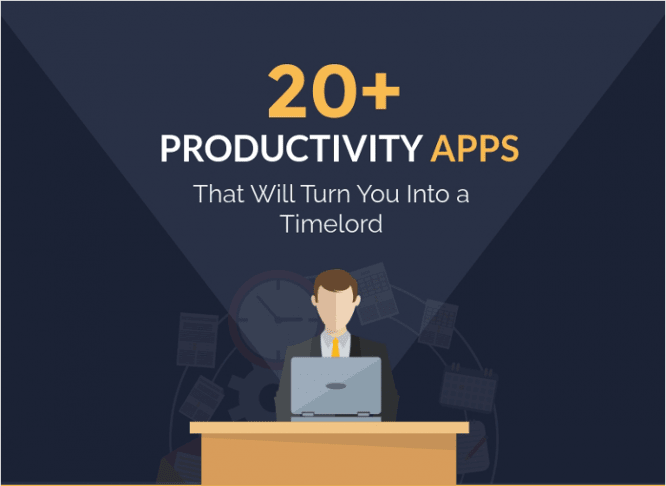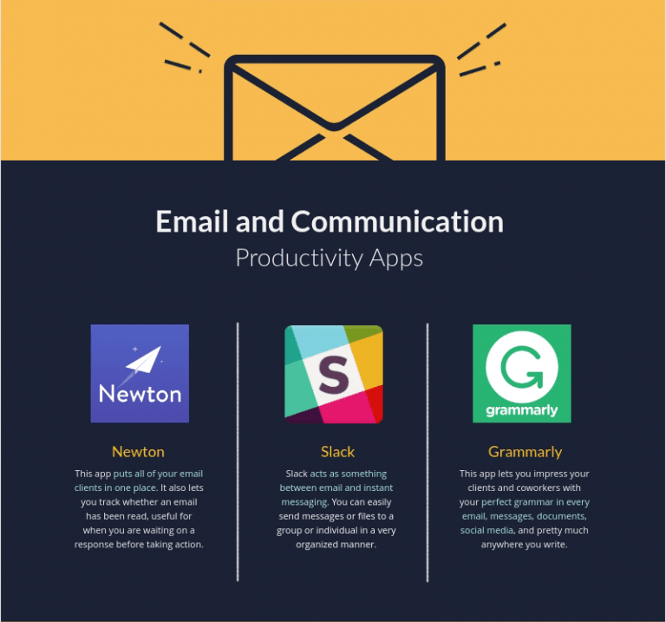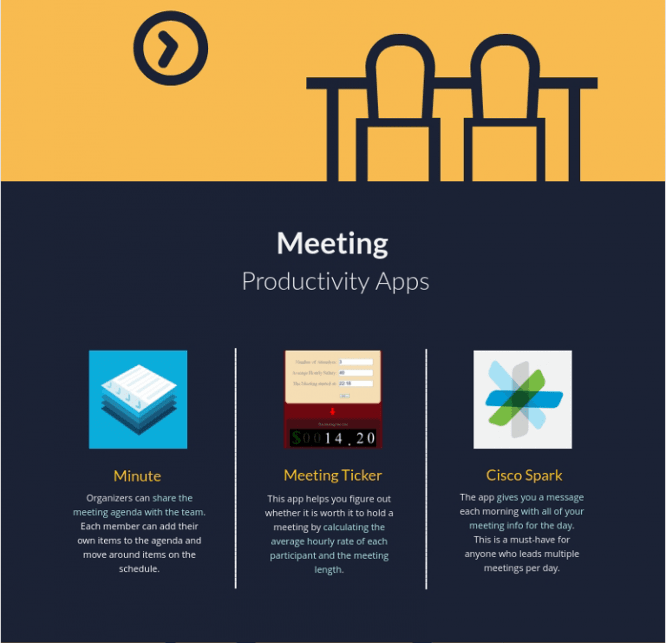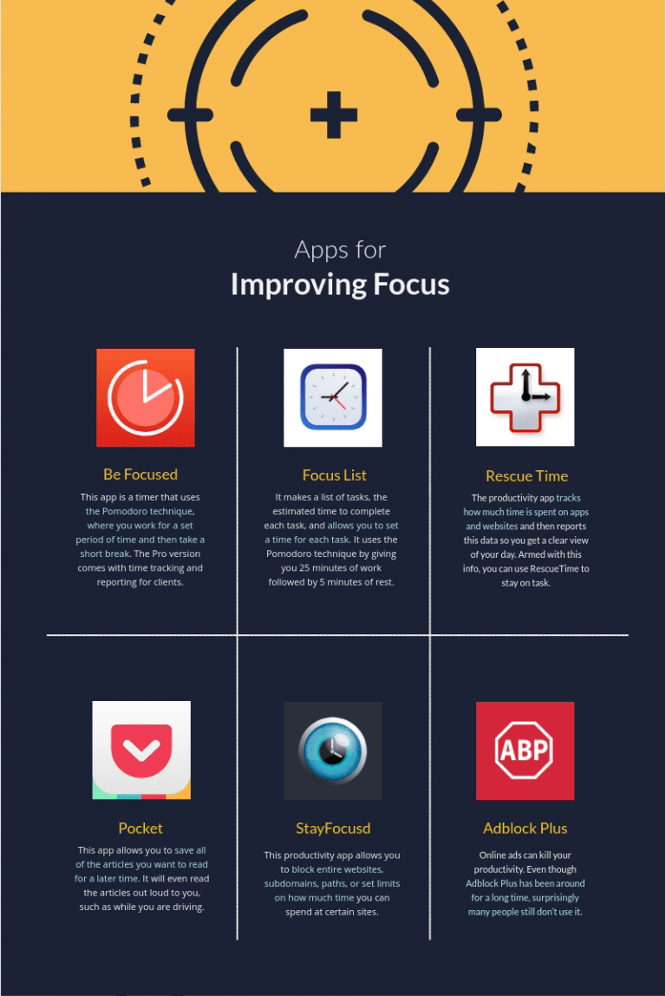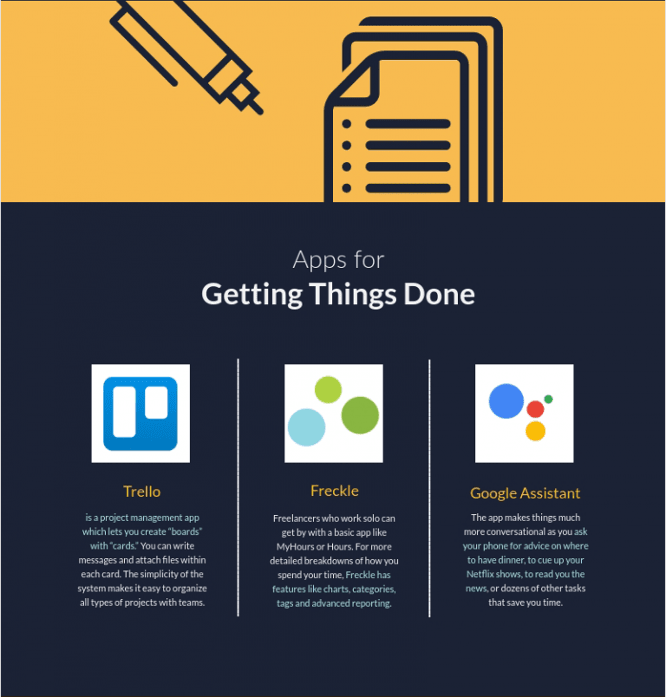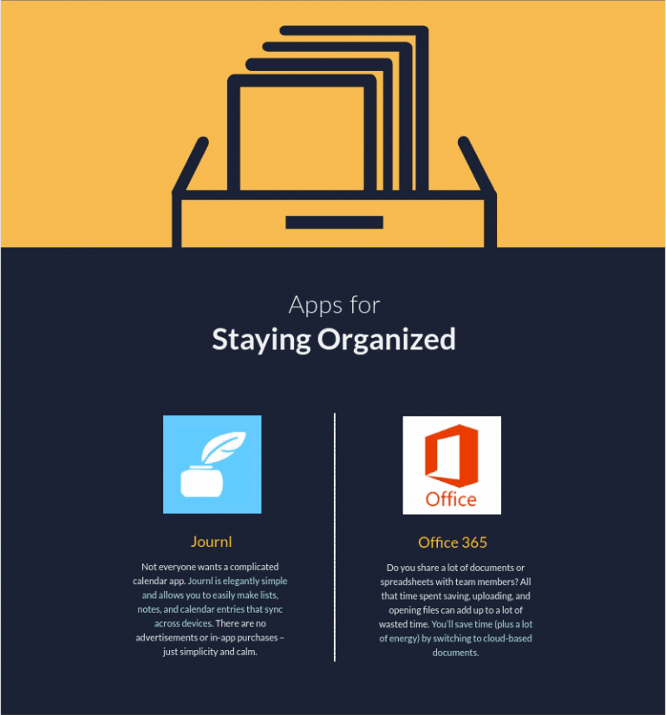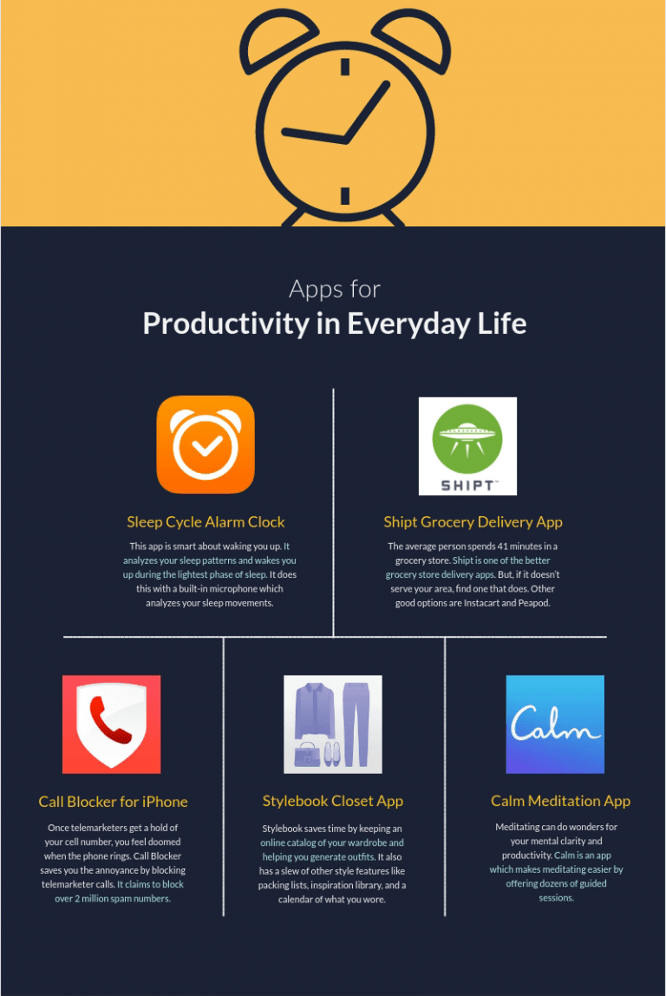 Evidently, these are not just apps that will track your time. Some of these apps make things easier and less time-consuming. For instance, one of my favorite work apps is Slack. It makes communication easier and faster for the team instead of emailing.
The Real Struggle of Habit-Formation
Frankly, it's not the starting-a-habit is the difficult part, it's the actually keeping-the-habit part. That's why Gretchen highly recommends that if you're going to stick to a habit make sure it's rewarding enough that just by doing it is already a reward.
Sound confusing? Let me explain further. For instance, exercising in the morning so you'll have lots of energy throughout your working day. You don't have to give yourself a reward for making an effort to exercise every morning. The fact that it's keeping you healthy and energetic at work is rewarding enough.
Sticking to the habit of being productive is your reward to yourself also because it helps you achieve your dreams and goals in life.