A Brand Reachout Initiative
Payroll & Benefits Administration
Group Health Insurance: The critical facet of employee compensation & benefits
As wellness programs become one of the top priorities for companies today, SMEs must explore group health insurance plans. With RazorpayX Payroll, this journey becomes effortless.
In a study led by Marsh on India's Employee Health & Benefits, the primary concern for 84% of employers is the rising costs of healthcare. 2 out of 3 employees have been found to use wellness programs supplied as complementary value-added services by hospitals, insurers, brokers, third-party administrators, and other organisations. But surprisingly, digital platforms for healthcare support lag, with roughly 17% of participants in the study allowing access to their staff.
What's even more worrisome is how only 72 million people, who make up 15% of India's overall workforce, are covered by corporate health and wellness programs, as reported by Redseer. As the after-effects of the pandemic continue with rising concerns about accessibility and affordability of health care, employers need to step up for their people. It might get even more challenging for SMEs to find plans suited to their budget and workforce needs.
This is where RazorpayX Payroll, a solution designed keeping in mind the challenges and priorities of SMEs, comes in. For organisations with as few as two members, it offers affordable premiums as part of its payroll software. Compensation is one of the critical elements of any employee experience. As the digital innovation around payroll carries on, one cannot forget the importance of wellness strategies involving corporate insurance. 
Here's how RazorpayX Payroll gives you the Group Health Insurance you need to scale your company while taking care of your people's needs: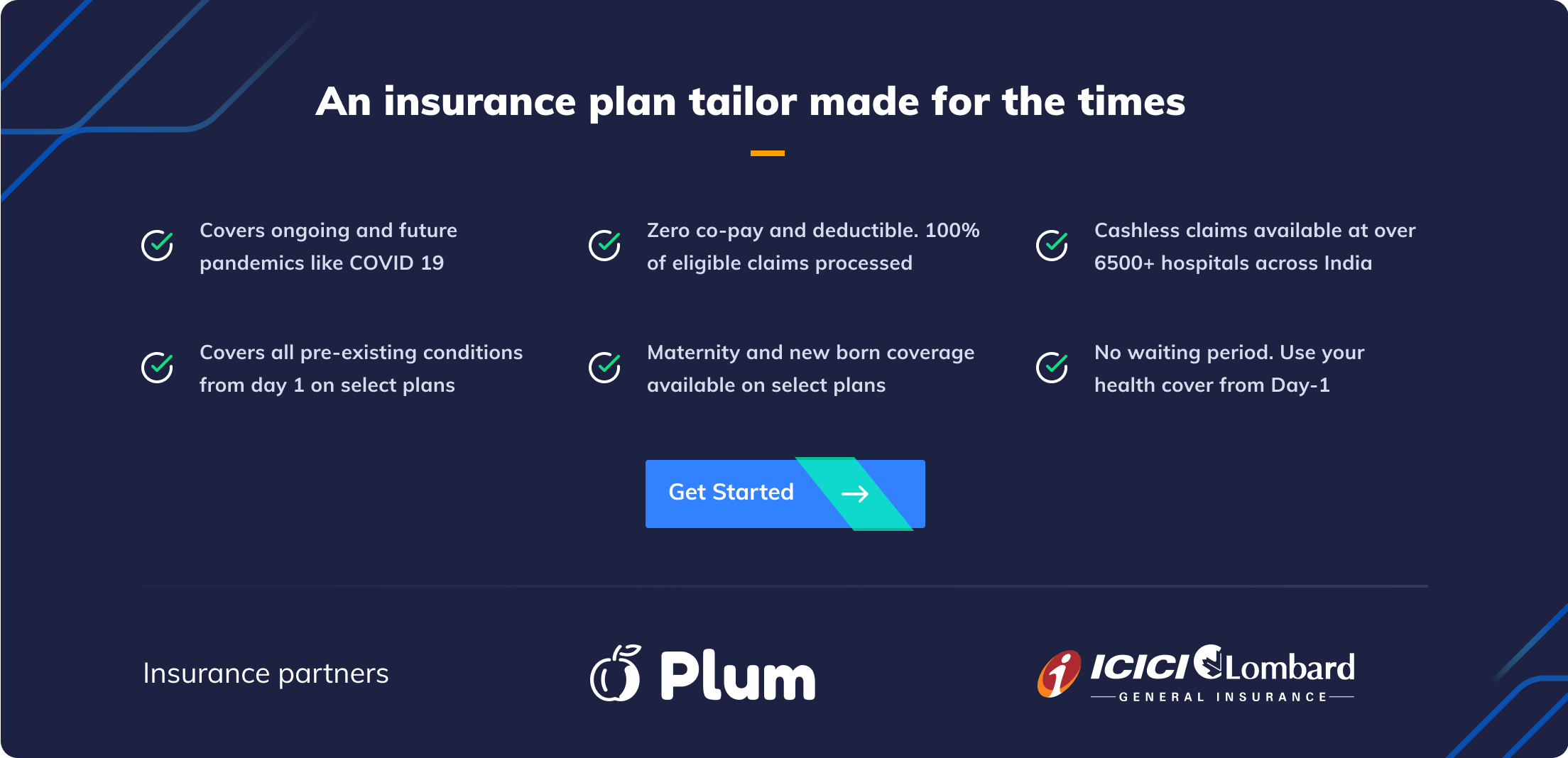 Affordable insurance plans with wide coverage
Given the rising concerns around the potential pandemic waves, organisations must proactively protect their employees' health and well-being. With ₹25 Lakhs worth of coverage starting at a baseline price of  ₹300 per month, the plans offered by RazorpayX Payroll not only factor in the current and future pandemic scenarios, but also pre-existing health conditions of employees on select plans from day one. In addition, it includes maternity and newborn coverage depending on the chosen plans. It also gives SMEs the opportunity to raise their coverages with super top-ups of up to ₹20 lakhs for as low as ₹529 per year. 
Efficient management with 24/7 support
Given that digital adoption continues to be one of the critical challenges, SMEs will benefit from software that can easily automate insurance management and offer immediate support to its people at any time. For example, with Razorpay's payroll software, insurance is seamlessly integrated with employee onboarding and exit. In addition, all communication channels are available to address queries and get access to insurance claims during emergencies.
Cashless insurance claims to increase healthcare accessibility 
What professionals expect from corporate insurance is the ease of accessibility, especially regarding claims. A digital platform with a user-friendly interface that can start your claims journey in less than five minutes promises a superior employee experience. SMEs implementing RazorpayX Payroll enjoy this feature and can offer their distributed workforce cashless claims in over 6500 hospitals across India. Moreover, there is 99.9% rate of processing eligible claims with no co-pay and deduction hassle. 
Investing in your employees' wellness journeys is one of the top priorities for organisations today, including SMEs. But comprehensively initiating this can get challenging, especially when offering group health insurance. Finding the right plan for your people is only the first step in the process, then comes budget and coverage concerns. As your organisation scales and your workforce becomes distributed, your insurance schemes must keep up with that change. It needs to be digitally-driven and easily accessible by your workforce to drive the message that their well-being is an urgent area of attention.
With RazorpayX payroll, all your worries about finding and implementing the most optimal group health insurance plans are put to rest with automated insurance management that efficiently ties up with your payroll management and software. A resilient workforce is a vital need for fast-growing enterprises. One of the most fool-proof ways to achieve this is by becoming a company that cares about their well-being and champions their healthcare needs even amid the race for productivity and growth.