Strategic HR
Architecting the next curve; TOGETHER
Business and HR will have to co-create and collaborate if they are to successfully take on the next curve of business. We explore the theme of the NHRDN 19th Annual National Conference
There is some obvious Darwinism in the business world today. For businesses, it is about 'the survival of the fittest'. This concept has been prevalent in the business world forever; but the relevance of the evolution theory is even more now, given the diminishing life cycle of companies. Here are some hard facts to elucidate the argument – for an S&P 500 company, the average 61-year tenure has narrowed to 18 years in 2011, according to a study by Innosight, an innovation consulting firm. And at the current churn rate, 75 percent of the S&P 500 will be replaced by 2027.
The companies that are not innovative and agile, succumb to the competition in the corporate olympiad.
The unprecedented disruption in the business world is being driven by the influx of technology, innovation, liberalization and globalization of the world markets. And the impact is that there is an immediate need for businesses to adapt to such changes and transform themselves radically; 'live in the now, with an eye to the future' and architect this next curve to grow, thrive, and sustain themselves in this competitive environment. And competition isn't only from the same industry, but across sectors. According to a PwC CEO Study, 56 percent CEOs say that cross-sector competition is on the rise.
However, in all fairness, architecting the next curve in a VUCA world is an oxymoron, or reads like one. Can businesses really architect the next curve when nothing around them is stable? Can businesses even know what is going to change next and master it?
We talk to thought leaders from the NHRDN 19th Annual National Conference to answer these questions and understand their perspectives on what it takes to execute a strategic partnership between business and HR while driving growth together, and what can be done differently to stay ahead of the curve.
People - the biggest differentiator
For CEOs, strategic thinking, talent acquisition and management, and adaptability are the top capabilities that tomorrow's leaders will need, according to the PwC CEO survey – a revelation that was complemented by thought leaders when we talked to them.
In fact, when asked, 'Who will be the biggest differentiator to business?', all the answers had the words 'people' and 'human capital' common in them. Not only HR leaders, but business leaders too feel that human capital is going to be the biggest differentiator while architecting this next curve and will help companies win the corporate olympiad.
For organizations to grow and sustain, the onus is upon business leaders and people leaders to architect this next curve – together. However, only 34 percent CEOs feel HR is well prepared for challenges ahead, according to the PwC CEO survey.
The conversation of HR being partners with business is a thing of the past now. The Human Resource function has to go beyond just partnering – it has to be integrated with the business in strategy formulation and move away from best practices and devise fit-for-purpose practices.
It will be the different HR levers in leadership development, change management, performance management and employee engagement that will determine business success in the future. We look at the key HR differentiators that will help architect the next curve.
How to architect the curve?
Nishchae Suri, Head People & Change Partner - Management Consulting, KPMG India
Architecting the next curve in a VUCA world is not an oxymoron, in fact it has become even more important.
Architecting the next curve has, in fact, become even more important in the VUCA world. An organization's strategy is a live document that should be visited regularly in order to be in sync with a continually changing environment. This document must be characterized by fluidity; and as such should encourage the regular tracking of competitors, governmental regulations, technological evolution and economic scenarios. From an internal organizational perspective, it should facilitate nimble-footedness and optimized reaction time to external influences. And for organizations to be nimble and agile, it is crucial they are attentive listeners of changing customer needs, reading moving market landscapes, anticipating emerging opportunities, possessing the ability or being able to identify meaningful signs, tracking relevant information, accommodating changed employee expectations, and recalibrating behaviors to incorporate feedback. Speed and direction in execution also greatly contributes to agility.
An organization's strategy should be visited regularly to be in sync with a continually changing environment.
From an organization's standpoint, the levers that can be controlled become its strength. And as an organization, how to continuously fortify positioning to the external world, using these strengths, is extremely important.
Regardless of shifting scenarios, the existential purpose or the strategic intent of an organization, can be a guiding force. An organization has to be resilient and have the ability to withstand setbacks. The purpose which it lives to serve can be achieved through a strong organizational value system. This includes getting the right people on board and not compromising on ethics and character of purpose. These intangibles can guide organizations through diversification and expansion, which may otherwise be challenging.
Strategizing for the future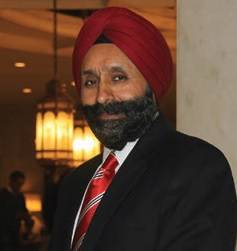 Bhavdeep Singh, CEO, Fortis Healthcare Ltd.
Businesses need to continually evolve and innovate their business models to sustain in the future
The magnitude of change in the past decade has been significantly greater than what the world has seen in the prior 50 years. Given the current volatile environment, it is difficult for organizations to plan for what the future might hold. However, having said that, companies have to be thinking strategically and be prepared to stick to their strategy while tweaking the methodology, processes and the timeline as appropriate.
The best ideas in the world don't necessarily come from the largest companies. Hence, it is integral for companies of all sizes to be aware of what is developing in their industry and always have a pulse to the ground. An Uber, or a Flipkart or a Airbnb, did not come from a Fortune 500 Company. These ideas came from people who started with an idea and had the passion to execute it.
If companies continue to run their businesses exactly the same way they have in the past without innovating, they are going to either be irrelevant or run out of business at some point soon.
Business leaders need to unlearn all the old patterns, and ensure that every action has a strategic outcome. I believe people are and will be the top business differentiator and it is important for HR to have business relevance earned through their actions. HR's job is not limited to just conducting activities such as training or engagement activities. But, it is to make sure that the HR levers fulfill the needs of the business and in turn fulfill the need of the customers. So, for HR, it is not about saying that I hired 50 people, but it is about saying that I hired 50 people who got the job done. HR needs to align with the priorities of the business - and businesses and HR alike need to think futuristically together. For instance, if the healthcare industry is going to evolve through innovation, HR needs to initiate the conversation and ensure that the organization is prepared to hire and train the right people, who will own and drive it.
Invest in digital intelligence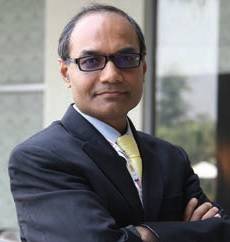 Dr. Sunil Mithas, Professor, Robert H. Smith School of Business, University of Maryland
Keeping pace with the digital economy and enhancing digital maturity is critical to architecting a sustainable growth strategy.
Architecting sustainable growth strategies remains a major challenge for organizations because of significant changes in technologies, customer expectations and regulatory environment. Perhaps the most significant change in the environment pertains to emergence of what is called as the digital economy, which is currently about 4-5 percent of the overall GDP across many economies but is showing significant growth and potential (Boston Consulting Group 2012). At the time of this writing, the top three companies by market capitalization listed on U.S stock exchanges are Apple, Alphabet and Microsoft and together with Facebook (ranked 7th) and Amazon (ranked 8th), these five companies were among the top eight companies by market capitalization (Clark and Strumpf 2015). These companies, along with some others, such as Uber and Airbnb exhibit the power of digitization.
What are the implications of these trends for leaders and HR managers? First, they should invest in digital intelligence of key executives and managers and improve digital maturity of their organizations. Second, they should invest in digital infrastructure and capabilities to create a platform for agile and ambidextrous strategies which are shown to be more profitable and valued by stock market. Third, firms should combine discipline with autonomy to drive firm performance and innovation.
They should adopt the mantra of disciplined autonomy – the discipline can come from digitization and frameworks such as Baldrige criteria of performance excellence or agile methodologies for software development; while autonomy may require creative HR practices providing autonomy to knowledge workers and to enable collaboration among them.
Read part 2 of the NHRDN special here
Read part 3 of the NHRDN Special here
Read part 4 of the NHRDN Special here
Read part 5 of the NHRDN Special here