Leadership
Emerge through excellence along with these talent & work experts
Leaders from diverse fields and functions are gracing us with their presence at People Matters TechHR India 2021: Singleton Beato, Dr. Anita Sengupta, Wagner Denuzzo, Manoj Kohli, Ruzbeh Irani, Roman Matla, and Keith McNulty.
Emergence Through Excellence involves addressing the multiple layers of business and work. Leaders can't afford to ignore even a single aspect critical for better employee experience and more business growth. Then while curating the agenda to enable talent leaders prepare for the great emergence, how could we have left them unaddressed? Hence, to throw light on the many trends shaping the world of work and guide businesses in various fields and functions, we have Human Capital experts, tech leaders, Diversity and Inclusion Heads, and Analysts joining us at Asia's largest HR and work tech conference, People Matters TechHR India 2021. 
Revival. Acceleration. Mobility. Momentum. These concepts are at the heart of the rapidly evolving business ecosystem. How can organizations build on this renewed metabolic rate and continue the pandemic-driven transformation to leverage the opportunities ahead?
How can they maximize productivity in the hybrid and flexible work models? How do they continue to focus on wellbeing and inclusions as a source of commitment and engagement? And most importantly, how does HR as a function continue its quest to become more digital, data-centric and business-driven? 
These business experts and inspiring leaders are here to help you find answers to these questions:
Singleton Beato
Global Chief Diversity Equity & Inclusion Officer, McCann Worldgroup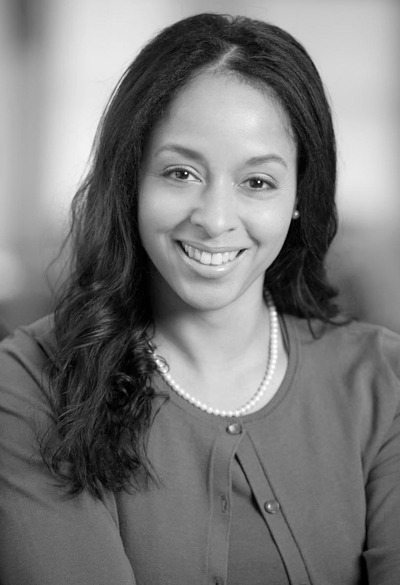 "Decisions made by talent and consumers will continue to be influenced by their perception of a company's authentic commitment to DEI – not just in terms of hiring and retaining talent, but as a strategic capability across the entire business."
Singleton Beato joined McCann Worldgroup in the global position of Chief Diversity & Engagement Officer in 2017. She has been responsible for designing and leading strategic workforce diversity and engagement solutions that drive business performance and innovation across MWG agencies.
In 2021, Singleton was promoted to the role of Global EVP, Chief Diversity, Equity and Inclusion Officer, McCann Worldgroup. Singleton works along with Bill Kolb, CEO of McCann Worldgroup, ensuring that the agency network take an aggressive approach to drive forward our mission to promote systemic and structural change that results in all our employees, as well as our clients, and the consumers our clients serve, all feel seen, heard, represented and respected, both in the workplace and the marketplace. 
Meet her at People Matters TechHR India 2021 and learn more about the emergence of diversity & inclusion. 
Dr. Anita Sengupta
CEO/Founder Hydroplane Ltd., Professor of Astronautical Engineering, USC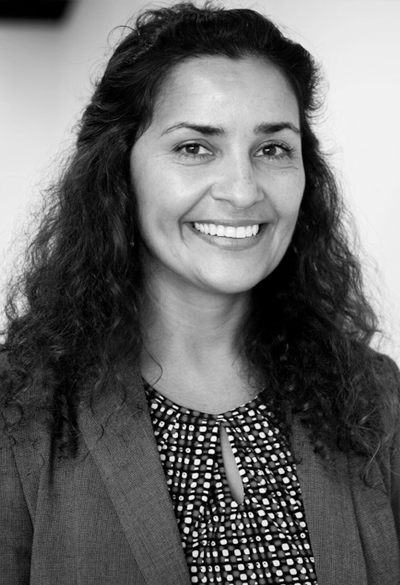 Dr. Anita Sengupta is a rocket scientist and aerospace engineer who for over 20 years has been developing technologies that have enabled the exploration of Mars, Asteroids, and Deep Space. She started her career working on launch vehicles and communications satellites at Boeing Space and Communications. Next, her journey took her to the forefront of the US space program. At NASA her doctoral research focused on developing the ion engines that powered the Dawn spacecraft to reach Vesta and Ceres in the main asteroid belt launched in 2006. She was then responsible for the supersonic parachute system that was integral to the landing of the Curiosity Rover on Mars in 2012. From 2012 to 2017 she managed and led the development of the Cold Atom Laboratory, a laser-cooling quantum physics facility that is now onboard the International Space Station.
FunFact: Dr. Anita is also a Captain in the Civil Air Patrol. "Joining the Civil Air Patrol is one of the best decisions I have made in my professional life. It brought me closer to my community during this difficult time and coupled volunteering to my passion of aviation, aerospace education, and disaster relief," she wrote on her LinkedIn post. 
Get a chance to meet her and learn from her at People Matters TechHR India 2021. 
Wagner Denuzzo
Head of Capabilities for Future of Work, Prudential Financial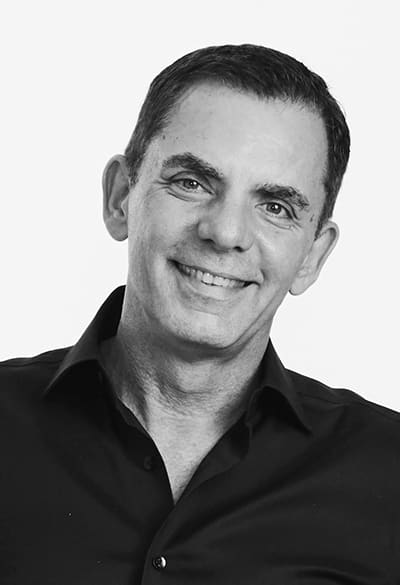 Wagner has been a Talent Strategy Leader, Leadership/Organizational Development Consultant, Executive Coach, and HR strategist for over 20 years. Currently leading the Future of Work Talent CoE at Prudential, Wagner and his team are responsible for Organizational Design and Capabilities, Change Management, Workforce Analytics, and the transformation of careers and skills development for the future. 
Prior to this role, Wagner was leading Leadership Talent Transformation at IBM where he also served as the head of Leadership and Management Development for the enterprise during IBMs largest transformation in its history. Prior to joining IBM, Wagner had an Executive Coaching practice in NYC serving Fortune 500 clients nationwide. Wagner was born and raised in Sao Paulo, Brazil, and holds a bachelor's degree in communications, a Master's in Clinical Social Work from New York University.
Hear him speak on the emerging talent and work trends and get a guide on how you can prepare for them. 
Manoj Kohli
Country Head, Softbank India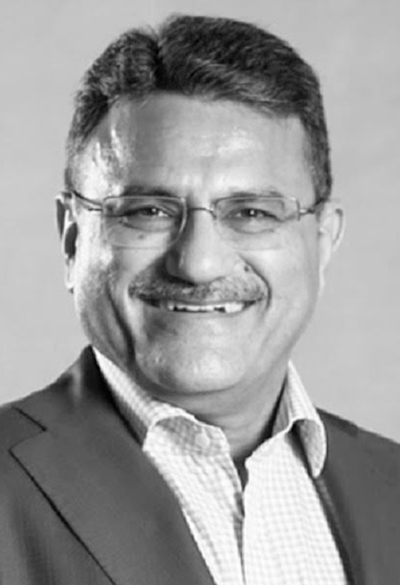 Manoj Kohli is the Country Head – SoftBank India, SoftBank Group International and is supporting over 20 portfolio companies of SoftBank Group and SoftBank Vision Fund such as OLA, OYO, Paytm, Lenskart, Grofers, Snapdeal, WeWork, Katerra etc in India. He is responsible for addressing government, regulatory and public policy issues which help these companies to achieve their full business potential. With over 41 years of work experience in manufacturing, telecom and RE sectors, he has worked in US, Europe, China, Japan and has been enabling businesses in 20 countries in Asia and Africa.
In an interview with People Matters, last year, Manoj said, "It is a time of reset and reflection and it is very important that the startup arena led by founders and CEOs resets faster."
Hear him share more tips and tricks with startups and entrepreneurs to prepare for the great emergence. 
Ruzbeh Irani
President - Group HR & Communications; Member of the Group Executive Board, Mahindra Group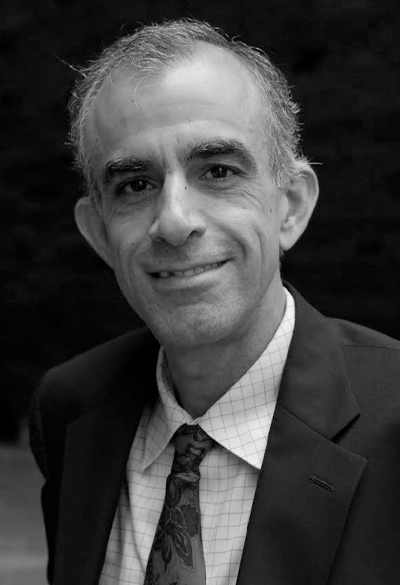 Ruzbeh joined the Mahindra Group in 2007, as Executive Vice President – Corporate Strategy, heading the Group's Strategy function. He became the Chief Brand Officer of the Group; during that time he spearheaded Mahindra's entry into racing, and led the development of the Group's brand position and core purpose, 'Rise'. 
He then moved to head International Operations for the Automotive and Farm Equipment Sectors of M&M. Subsequently he led Group Corporate Brand, PR and Communications, Ethics as well as Mahindra's Racing team. In April 2020, Ruzbeh took over as President – Group Human Resources & Communications. He is now also responsible for Corporate Social Responsibility and Corporate Services and also retains his position as the Chief Ethics Officer for the Group. He is a member of Mahindra's Group Executive Board. 
Earlier, in an interview with us, Ruzbeh said, "The nature of work is changing dramatically. The key to coping with so much change is to inculcate a mindset of constant learning in your employees. In today's fast-changing world, adaptability is a key skill that will be the most valued going forward."
Get an opportunity to ask him your own questions on the future of work at People Matters TechHR India. 
Roman Matla
Director, APAC Diversity & Employee Engagement, Google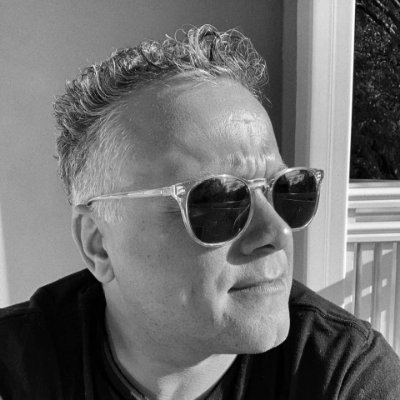 "When developing initiatives, data matters. Use data to have regular checkpoints, hold people to account on data matters, and keep the conversation top of mind."
Roman's professional career spans over 24 years in a variety of Technology, Human Capital, and Business Analysis leadership roles within the investment banking, mining, and resources and technology industries across North America and the Asia Pacific region.
In August 2020, Roman joined Google as APAC Director of Diversity and Employee Engagement based in Singapore. In this role, Roman and his team are responsible for delivering a globally aligned yet regionally tailored DEI strategy and set of initiatives that support Google's business opportunities around the region. Roman graduated with honors from Humber College Institute of Technology and Advanced Learning in Toronto, Canada where he majored in Business Administration and Marketing. He has made Singapore his home for the past 19 years along with his wife Heather and two children Alex and Kalyna.
Get a chance to learn from Roman about leading the D&I agenda in the hybrid world of work. 
Keith McNulty
Global Director, Talent Science and Analytics , McKinsey & Company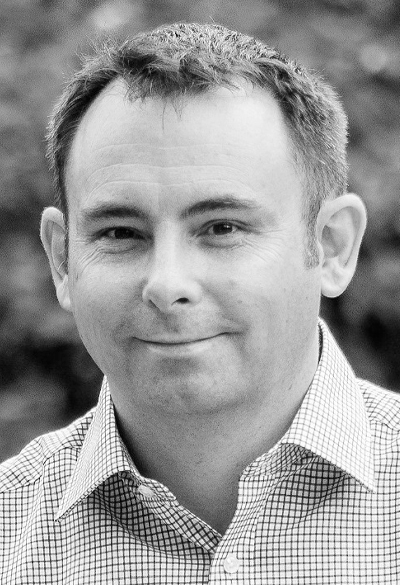 "Evidence based practice is key to the continued development and professionalization of HR, and a requirement for HR functions to have a greater say in organizational development," believes Keith McNulty. 
A renowned quantitative psychologist and data scientist, Keith leads one of the most highly-skilled, progressive, and forward-looking analytics groups in the field of Human Resources. Keith is a Ph.D., currently working as Global Director of Talent Science and Analytics at McKinsey & Company. He is a frequent teacher, public speaker, and author of the textbook Handbook of Regression Modeling in People Analytics which is a recommended text across many university courses.
In one of his latest blogs on LinkedIn, Keith shared the three Is that make a great data scientist:  Instinct, Interest, and Insulation. 
Hear him speak more about Talent science and analytics at People Matters TechHR India. 
Register now or lose the chance to seek advice from these experts.