A Brand Reachout Initiative
Technology
How L'Oreal India is fostering a culture of innovation
At L'Oreal, a culture of innovation is fostered through its rapid pace of digitalization and innovation in the realm of beauty, talent acquisition and upskilling initiatives to build a digital first company which lives by its goal of "Digital for all."
The need for innovation is at an all-time high with the rapid pace of digital transformation in the world of people and work. For organisations across the globe, it is crucial that they invest heavily in technology for greater talent acquisition and talent management. The demand for skills is changing across industries and as job profiles continue being written and rewritten, people and companies have to invest time and effort in upskilling themselves to keep up with the changing business priorities and to ensure delivery of the best customer service.  L'Oreal, a French cosmetics company with a global customer base has now taken strides in this very direction of innovation by becoming a digital first company steered by beauty tech. A number of initiatives ranging from increased use of AI and AR to enhance the beauty experience of customers to using digital solutions for driving the social e-commerce of their salon partners coupled with a targeted talent acquisition strategy to get the best of digital expertise within their fold to continuous upskilling programs for their employees, this company has left no stone unturned in paving its own path for digitalisation and becoming an industry of the future.
"L'Oréal has been one of the front runners when it came to embarking on the digital transformation journey not only for its businesses but also for the internal organization. We see digital as a key enabler to offer differentiated personalized experience to our consumers and help them achieve their infinite beauty aspirations. It thus becomes imperative to install digital at the core of the business strategy and to develop a digital mindset to ensure that we build our business ambitions, plans through the digital lens. Today our lives (personal, professional) and our jobs are significantly influenced by the digital revolution that we see unfolding externally. It thus becomes essential for us to not only decode what's happening around us but also prepare ourselves to be able to anticipate and respond better to the changing dynamics. By innovating in this space, either directly or through external collaboration we are also able to shape this digital revolution," shares Niilesh Bhoite, General Manager-Human Resources, L'Oréal India. 
The revolution to become Beauty-tech: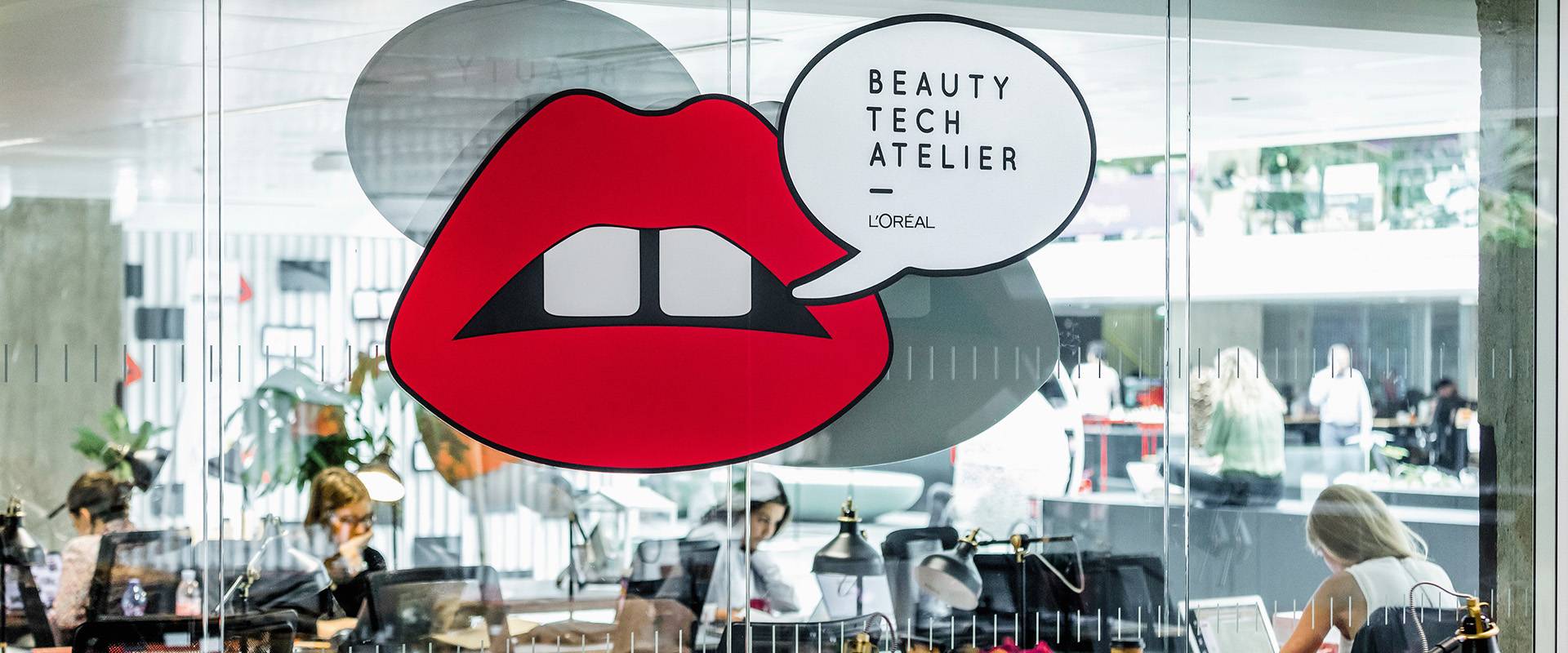 It has been acknowledged that there is a massive demand for digitalisation in the face of all the challenges brought in by the pandemic and the accompanying need to service customers efficiently in a digitally transformed world. What L'Oreal has carried out is an interesting mesh of digitalisation and personalisation of the customer experience. There is a clear re-invention and innovation of the entire beauty experience. In other words, a makeover of the makeup industry. 
One of its notable developments in the drive for personalisation of the beauty experience is the launch of Lancôme's Le Teint Particulier which is a patented custom foundation technology that can create up to 72,000 different formulas depending on the desired shade, coverage, and moisture levels. L'Oreal also acquired Modiface, an artificial intelligence (AI) company that provides the capability to try-on beauty products with live video. Modiface was used not only for the replacement of physical testers with a virtual makeup trial experience especially in light of safety concerns with Covid, it was also used to launch a skin diagnostic tool to provide customers with a personalized product routine. This virtual try-on technology uses an advanced face tracker algorithm that detects where lips, eyes, cheek, hair are and applies virtual make-up, giving users a 'touch, feel and try' personalized experience as well as a true-to-life view of the products.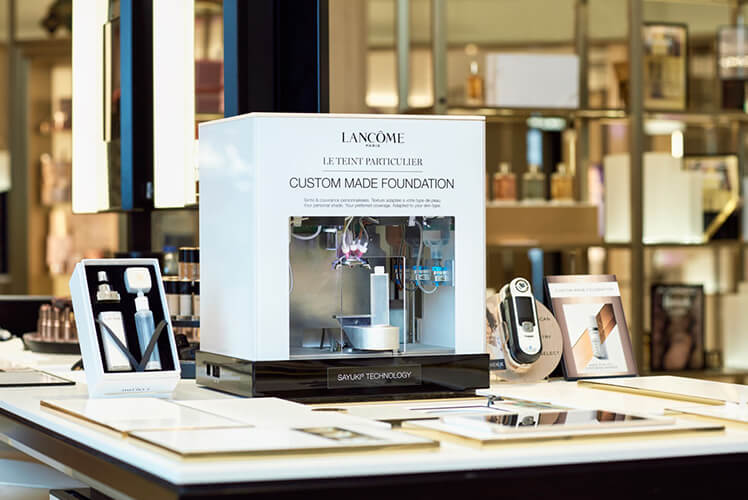 But being a digital first company, what goes hand in hand is also an increased use of the digital to drive up the scale of research and innovation as well as commerce. With a heavy reliance on data and analytics, product information management (PIM) and digital asset management (DAM) solutions have been set up to facilitate this process. 
Suhas Vijayan, Head of Social Commerce, PPD L'Oréal SAPMENA adds,"At L'Oréal Professional Product Division, Digital Transformation is exponential.  We accelerated very fast, we found new and innovative ways to reach our hairdressers, we found efficient ways to talk to our consumers and ecommerce models to drive revenue for salons. We enabled social commerce between hairdressers and consumers with our ExpertSalonCare program. Thousands of hairdressers working with us now have their own websites built for conversation, consultations, and drive sales." 
The drive to acquire talent well versed in the digital: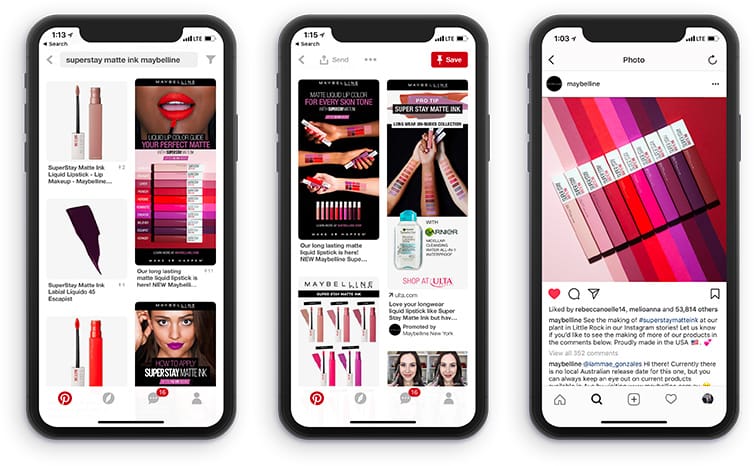 For any organisation to increase their pace of growth, finding the right talent is very crucial. With digitalisation being one of the foundational values of L'Oreal, it has amped up its search for scouting the best talent by leveraging technology. From Digital campus events giving an insight into the exciting futures awaiting graduates at the company to a digitalisation of the entire process of recruitment, there is a targeted focus on hiring talent with advanced digital expertise. Knowing the kind of talent your organisation needs to drive the pace of its growth is a critical element in supporting a culture of innovation and all the upskilling initiatives which accompany this. 
"Digital for L'Oréal is not the future but the present. We have entered the next phase of digital transformation with augmented strategic objectives, and our talent continues to be the ground-breaking enabler in achieving them. Our talent strategy is all about attracting & recruiting top digital leaders and experts across career tracks. Thanks to a clear focus on upskilling and reskilling our teams on digital capabilities, we at L'Oréal boast a talent community that began as marketers and have now specialized as digital experts, some as consumer engagement specialists and some as strategic beauty service professionals. All enabled by Digital," says Priya Pandit, Head-Talent Acquisition, Employer Branding & DEI.
Digital for all through continuous upskilling and re-skilling: 
L'Oreal believes in the culture of learning, in the diversification of the expertise of their employees, in building on their strengths and helping them acquire cutting edge skills, in their internal career development and offers a range of programs to realise these values. It is through upskilling that the digital skills of people are strengthened, new ways of working are fostered and capabilities are built for the future of beauty tech, for its consumers who are at the heart of the industry and for its employees who drive the engine of innovation.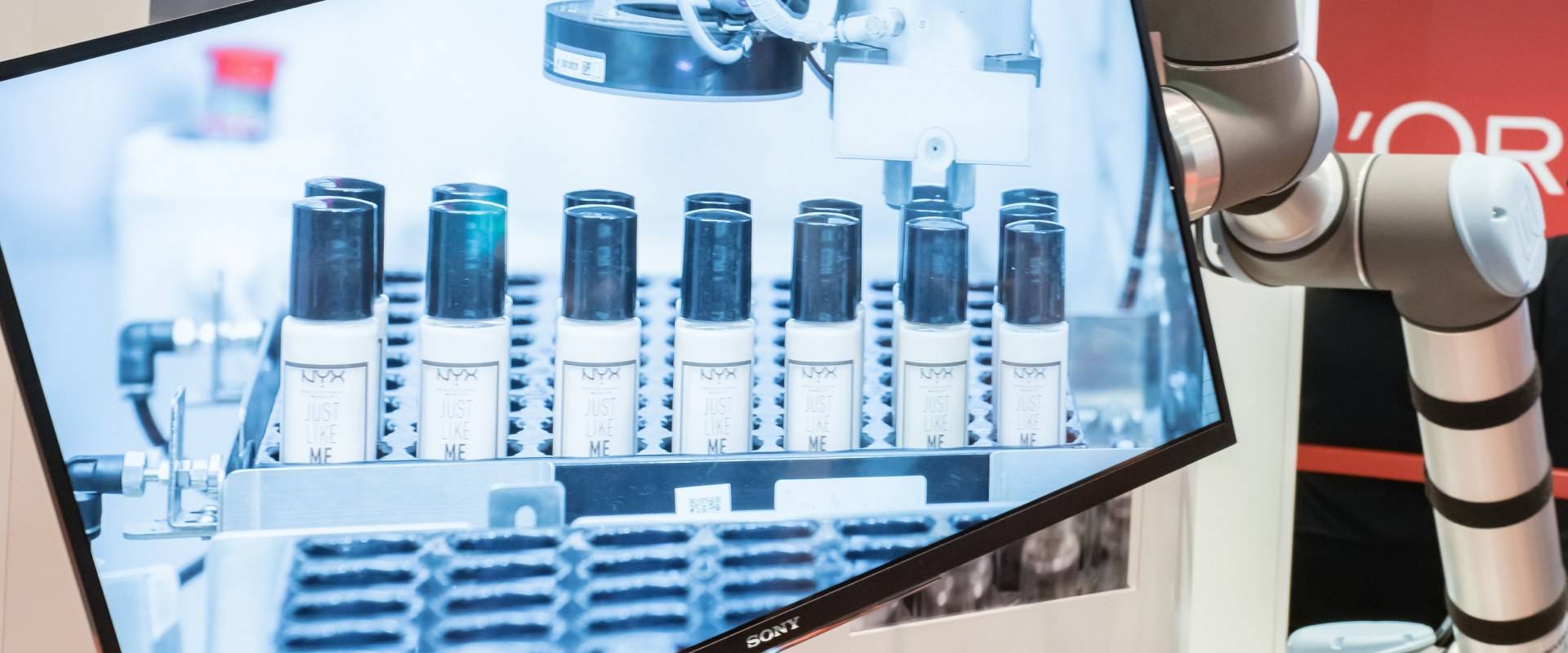 "Over the last few years, as our consumers are getting more and more digital and our businesses are pivoting towards online, our aim has been to upskill and re-skill our teams on digital capabilities to support this transformation. If at all, Pandemic has only accelerated this need. Multiple platforms are created to engage with our teams to provide right knowledge and skills with a learner centric approach. Digital learning series is one such platform which was created to democratize Digital upskilling across the organization to achieve our mission of 'Digital for ALL'. Spread across 3 months to ensure max participation and momentum while keeping it easy on facilitators and learners. The programs were curated into bite sized learnings with a mix of global, internal, and external speakers on digital topics viz. Data Analytics, Digital Marketing, Technology/tools, and eCommerce. Interestingly the series was also complemented with a special session on 'careers in digital' on a fireside chat format. In our ongoing agenda of digital upskilling and lifting the entire organization on digital ambition, this initiative turned out to be a strong milestone with more than 3500 hours of digital learning," shares Roshni Wadhwa, Director-Human Resources, L'Oréal India. 
Along with this, in line with L'Oreal's focus on 'Leading the future', its Digital Ninja Series drives the skilling of experts in brand, digital, ecomm teams by offering them a seven part certification course in collaboration with Mighty Hive to train them in the basics of programmatic media buying, amazon advertising and the like. Simultaneously, along with these targeted upskilling initiatives to take advantage of the digital transformation the company is going through, the concept of 'Learning for All' is continuously encouraged which is the democratization of learning. The opportunity to grow and thrive is offered to anyone irrespective of their department and job role and they have the option to choose from nearly 1000 learning modules available.
A culture of innovation is one that is fostered with a growth mindset and the active participation of the employees as they research and rethink and develop and thrive in an organisation that continuously promotes a culture of learning and internal career development. It is key to retaining and developing the critical resource of talent as well. At L'Oreal, this culture attains new heights as it's driven by demands for digitalisation. Every initiative spearheaded caters to a digital re-invention of the beauty landscape to enhance the customer experience and this is a collective effort which is revealed in the continuous use of digital solutions for driving commerce of their salon partners and their products, hiring the best talent and providing a space for their workers to learn and grow and become digitally empowered and have the right expertise. A digital revolution where the urgency to meet evolving consumer needs through cutting edge technology has laid down the path for company growth, L'Oreal knows what needs to be done and where it needs to go. It is to build a company driven by the ethos of 'Digital for all.'